Recording and uploading sermons is often complex and labor-intensive. That's why Faithlife works hard to simplify and automate the entire process. This article will explain how to record and upload sermons using Faithlife Proclaim and Faithlife Sites.
To get started, open Proclaim to your Sunday's presentation, and make any necessary audio adjustments—like choosing the right input device—from the Audio settings.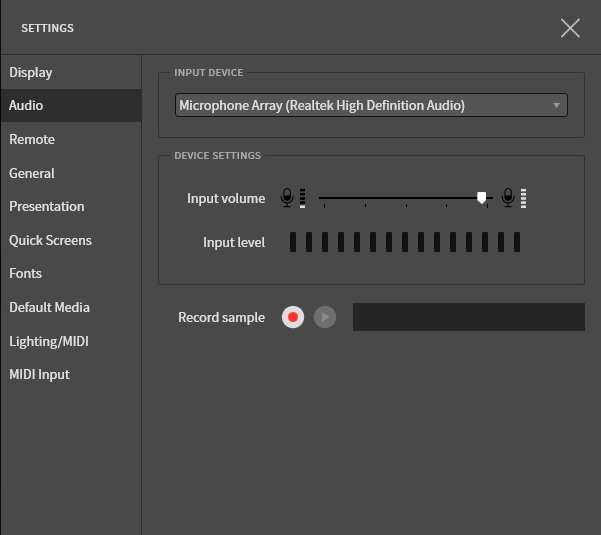 Recording Cues
Proclaim makes it easy to record audio.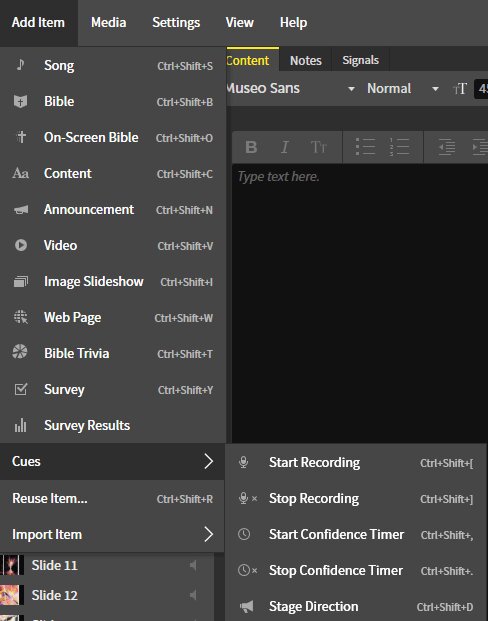 Before your church service begins, tell Proclaim when to record by adding a Start recording cue just before the sermon title and a Stop recording cue just after the last sermon slide.

You can add as many of these recorded sections to your service as you need and Proclaim will stitch them together for you.
Going On Air
As soon as the presentation enters the sermon section, a recording indicator appears next to the On Air button to show that Proclaim is recording.
As you progress through your sermon and cross over the stop recording cue, the indicator disappears. You can end the presentation and go off air by pressing the escape key on your keyboard or by deselecting On Air.
Publishing
A sermon recording window now appears displaying your recorded sermon.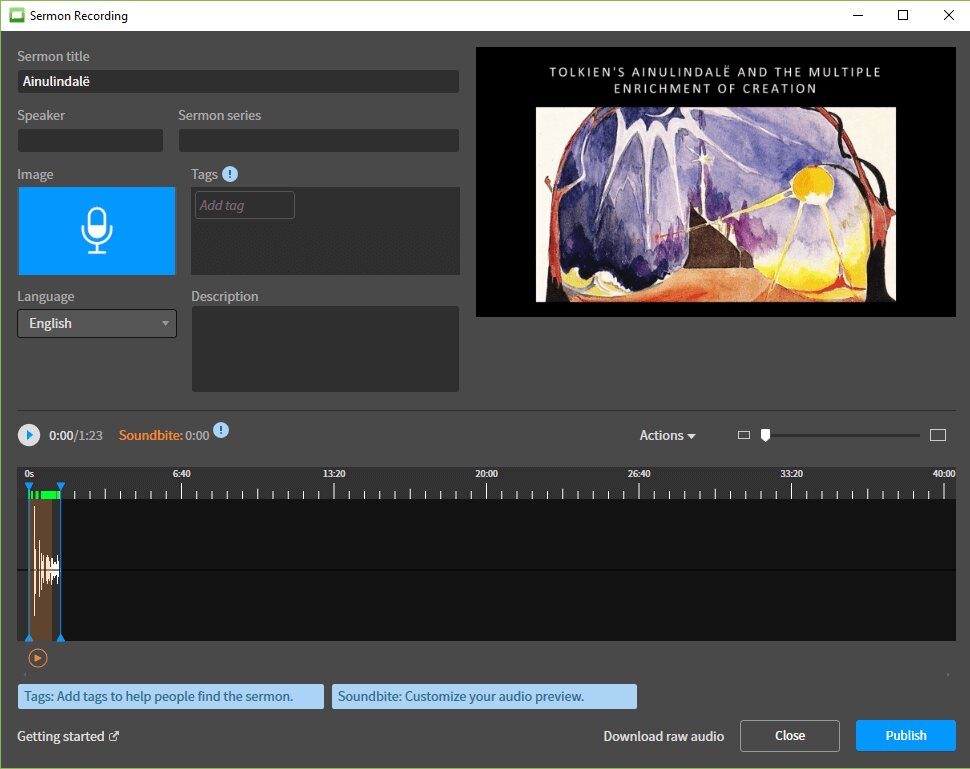 Adding a sermon title, speaker, and other metadata will make your sermon easy to find. You can also edit your audio in the bottom of the recording window. Note that Proclaim recorded your sermon slides in sync with the audio so they'll play back together for the full effect.
Once you're happy with your recording, click Publish.
By following these simple steps, your sermon can be published and accessible on the web before your congregation has left the building.
Publishing to Your Site
Because your Church Group connects both to Proclaim and to your church website, it automates the entire process. Record your sermon in Proclaim. Click Publish. And Faithlife will display your sermon on your site.
Editing Metadata
You can always go back to Faithlife Sermons to adjust metadata like speaker, sermon series, Bible passages, topics, tags, and more. From the sermon's page, click Edit to adjust the metadata. Once you have filled in the appropriate details, click Save.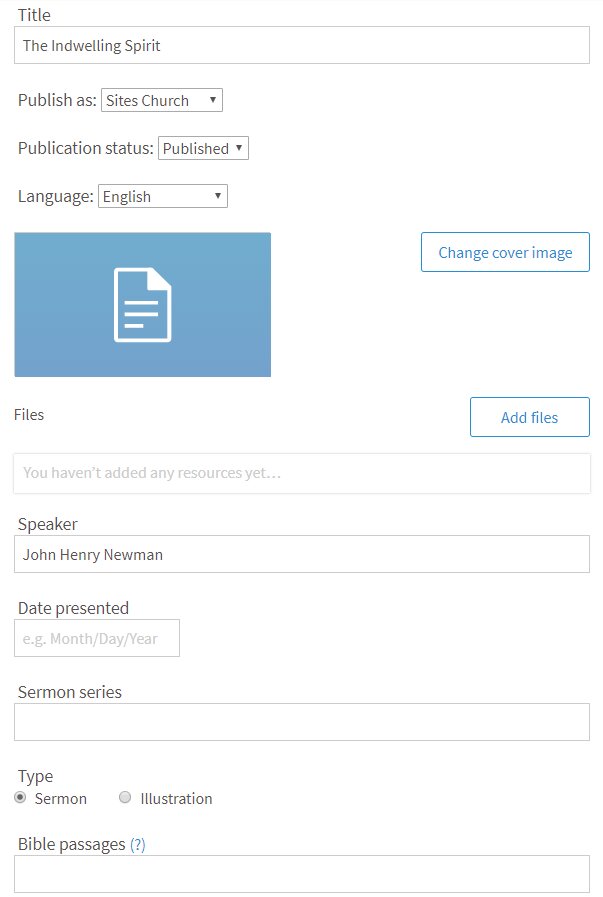 Adjusting the Sermon Widget
To adjust how a sermon widget displays (they can be edited individually), click the blue edit icon

and choose the options that best fit your preferences.