Many churches use their websites to convey information meant only for their members. Admins of your church group or members of your Website team can make any page on your website available only to members of your Faithlife group. Members-only pages work well for communicating sensitive or private information, like volunteer schedules, private contact information, or church-only updates.
Note: Learn how to invite people to your group so they can view your members-only content on your website.
1. Enter edit mode on your site.
Navigate to your site, click Sign In in the top right-hand corner of the webpage, and select Edit Site.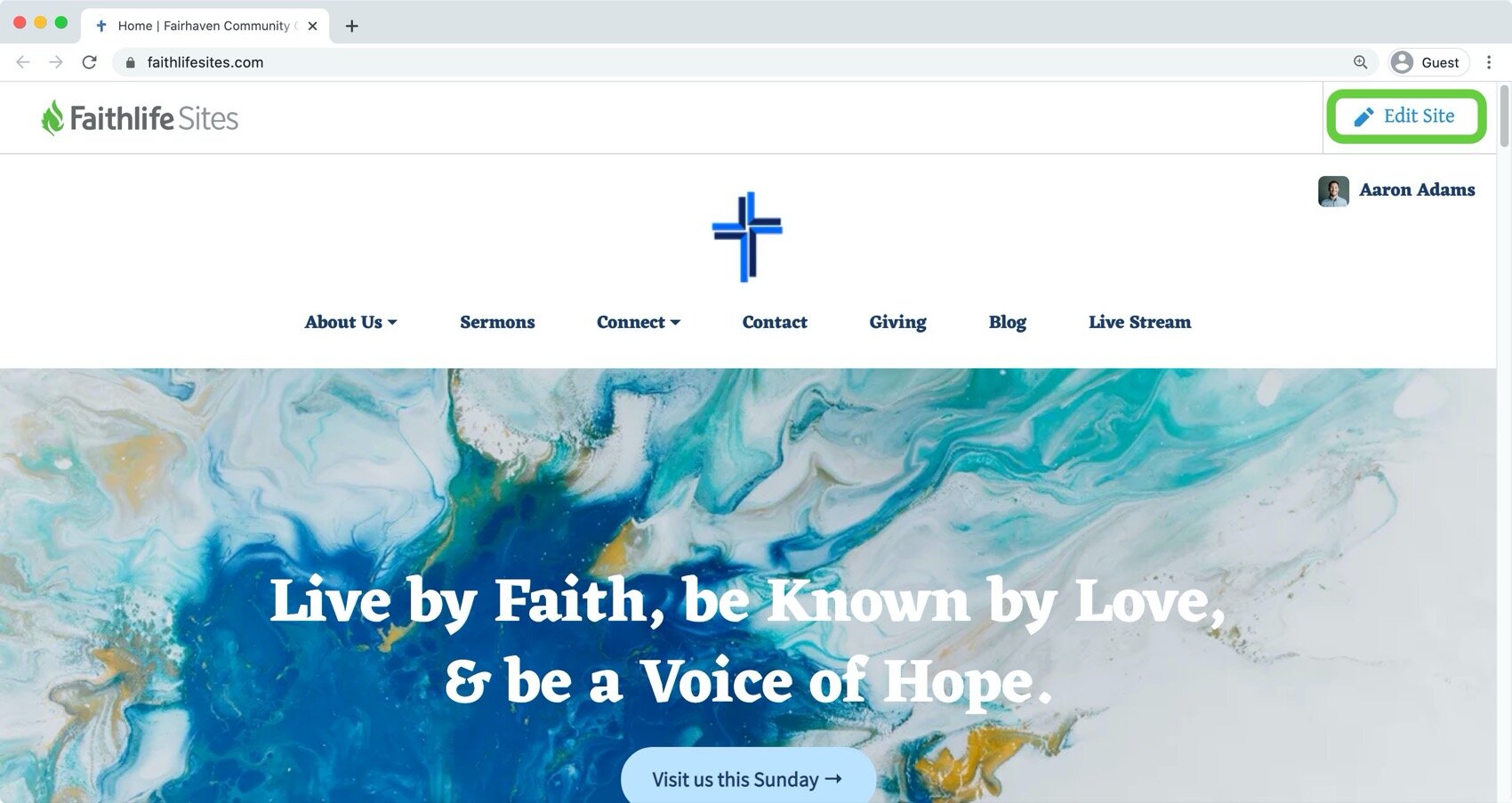 Note: Alternatively, open your Website team and select Website in the left-hand Admin panel. Click Edit Site to open your site in edit mode.
2. Add a new page to your site.
Click Add page in the left-hand Pages tab and provide a Page Name. A green check mark confirms the URL is available for your site. Click Create.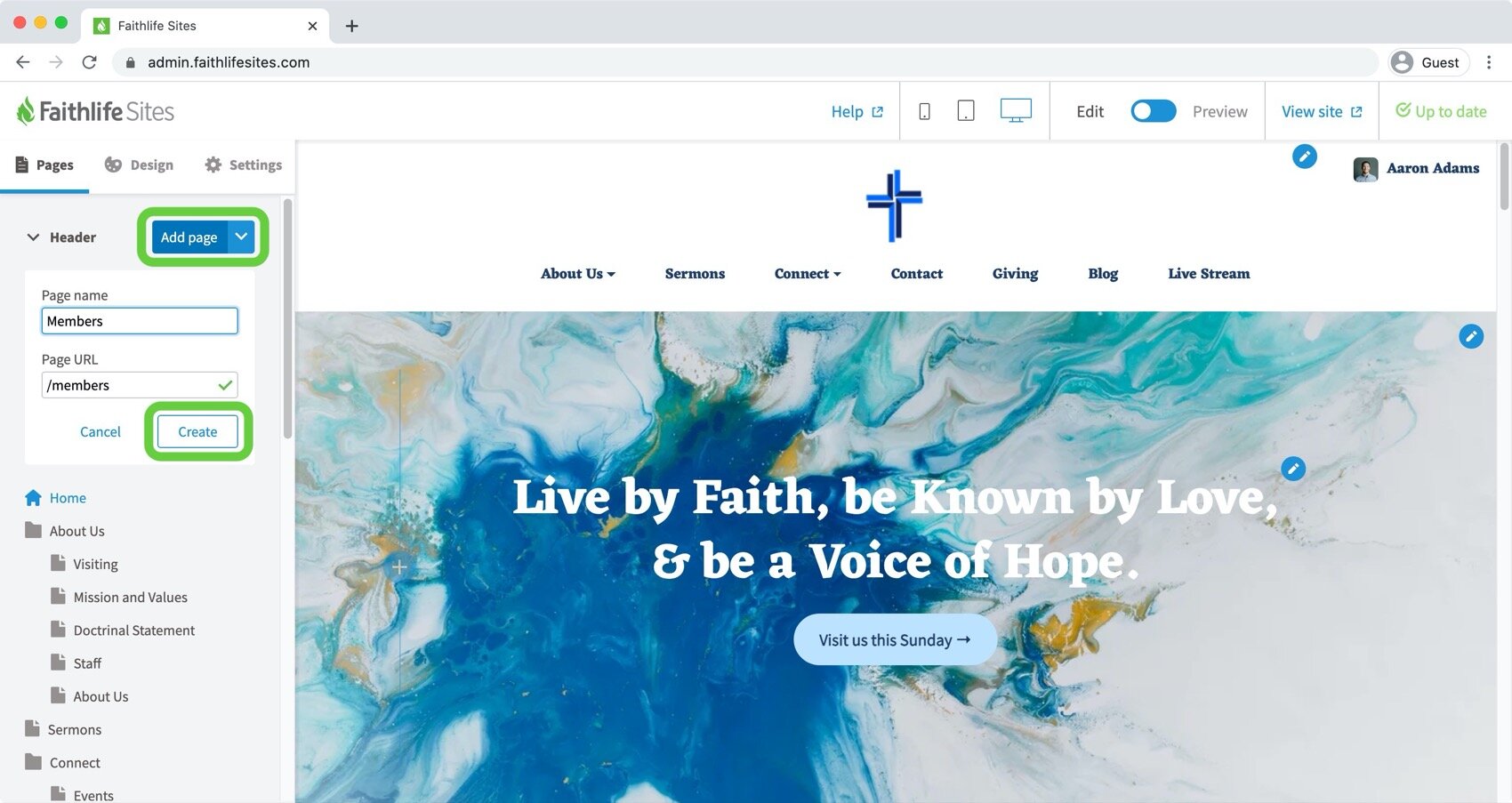 Add content to your page. For example, consider adding your Church Directory, prayer requests, ministry schedules, or other members-only information.
Note: You can also convert existing pages to members-only by following the next steps with an existing page.
3. Edit page settings.
Scroll to find your desired page in the left-hand Pages tab. Hover over the page name and click on the settings icon

.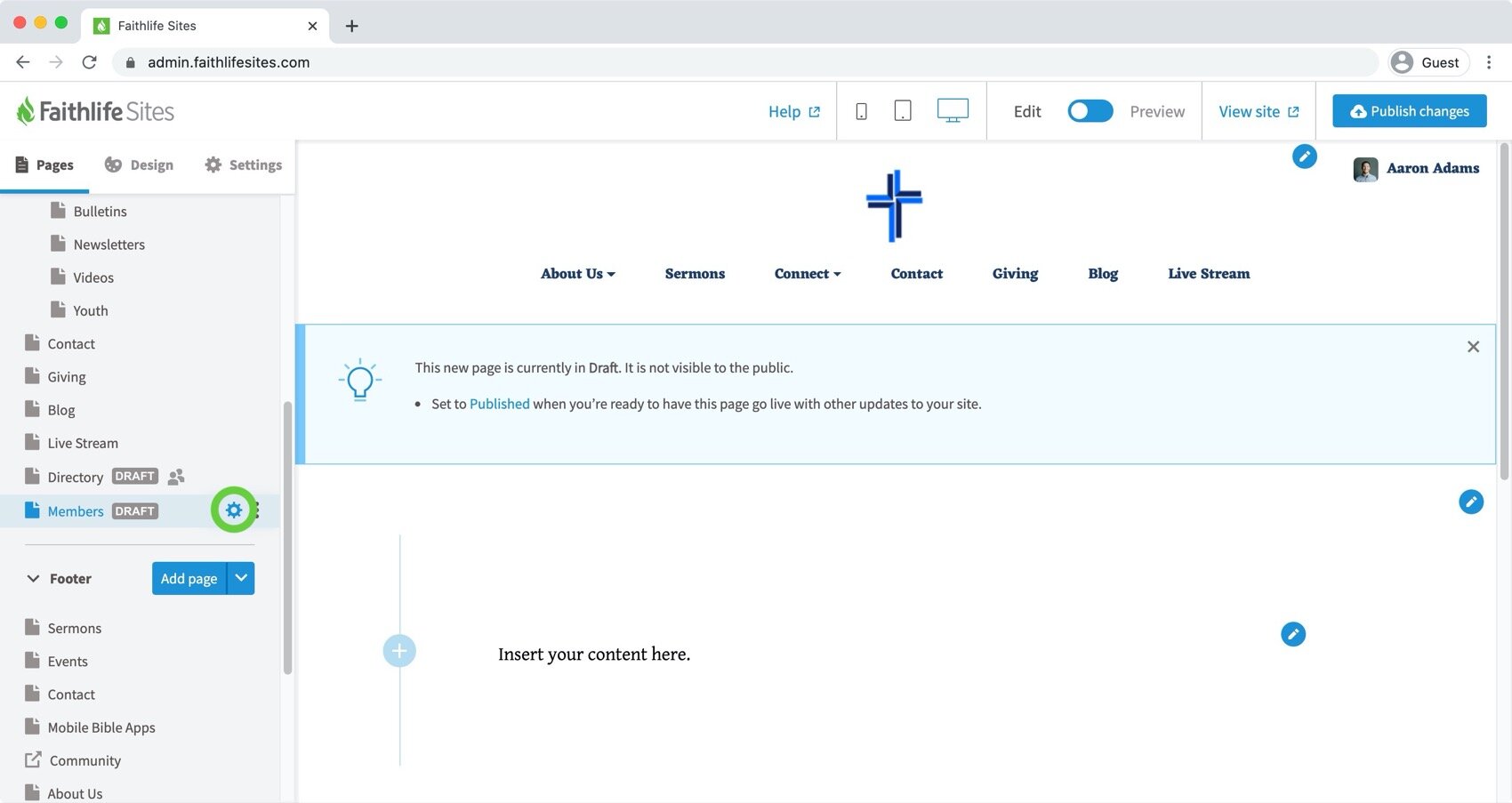 Change the Page Visibility to Members Only.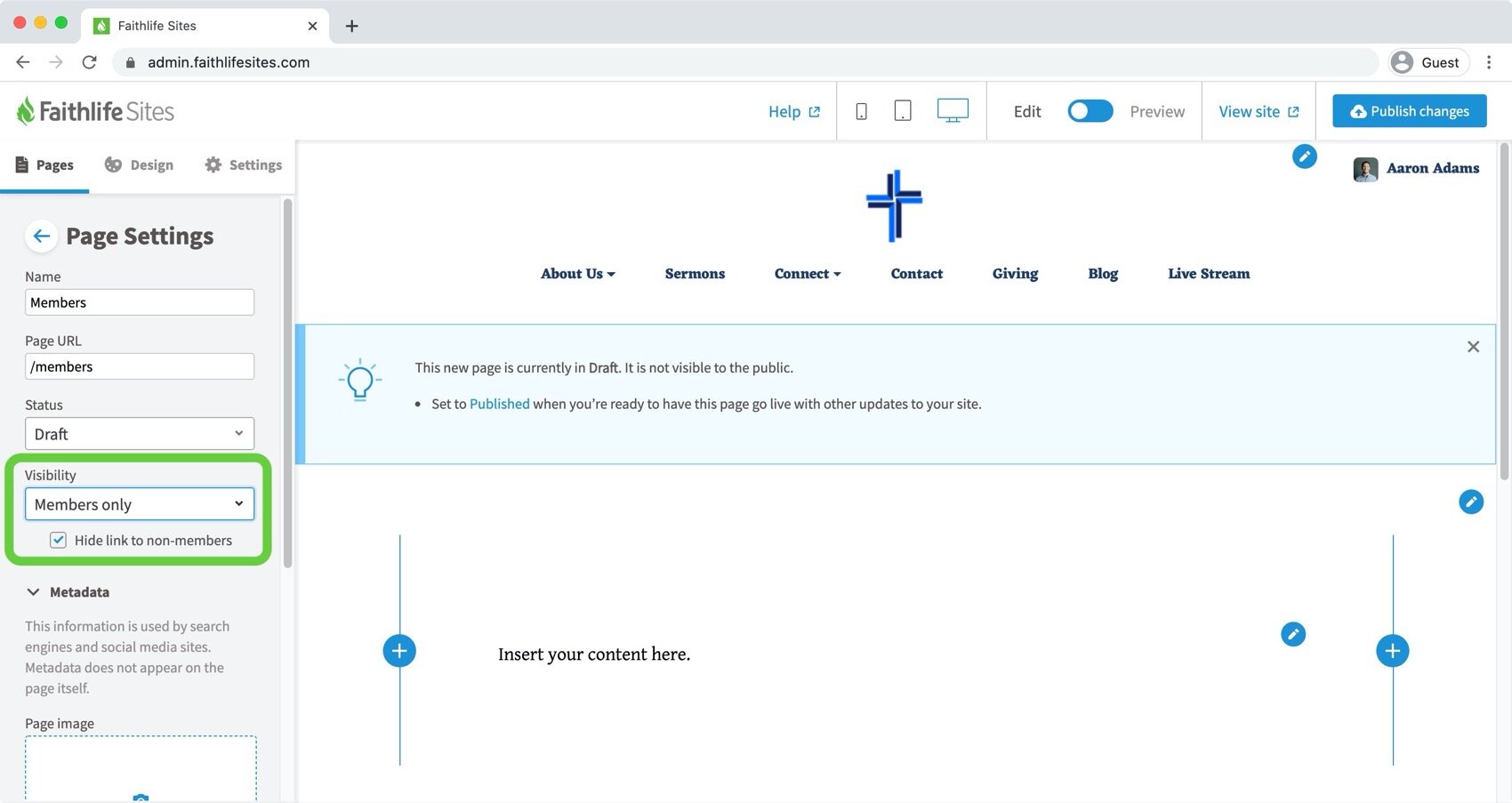 By default, the link is hidden from anyone who is not a member of your Faithlife group (or who is not signed into Faithlife while viewing your site). To make the link available to anyone viewing your site, uncheck Hide link to non-members. The link will be visible to all visitors of your site but will prompt them to sign in.
Note: Remember to set your page status to draft and then Publish changes to make the confirm and finalize your changes. Learn more about working with website pages.