You can add service times to your Faithlife Site by changing any Service Times widget. The widgets are linked across your site, so updates on any Service Times widget will update every other Service Times widget on your site.
Follow these steps to add or change service times:
1. Enter your site editor.
To get started, go to your church website. If you're not signed in, select Sign in in the top right-hand corner. Once you're signed in, select Edit Site to enter the edit mode. Only admins and moderators of your church group or members of your Website Team have permission to edit your website.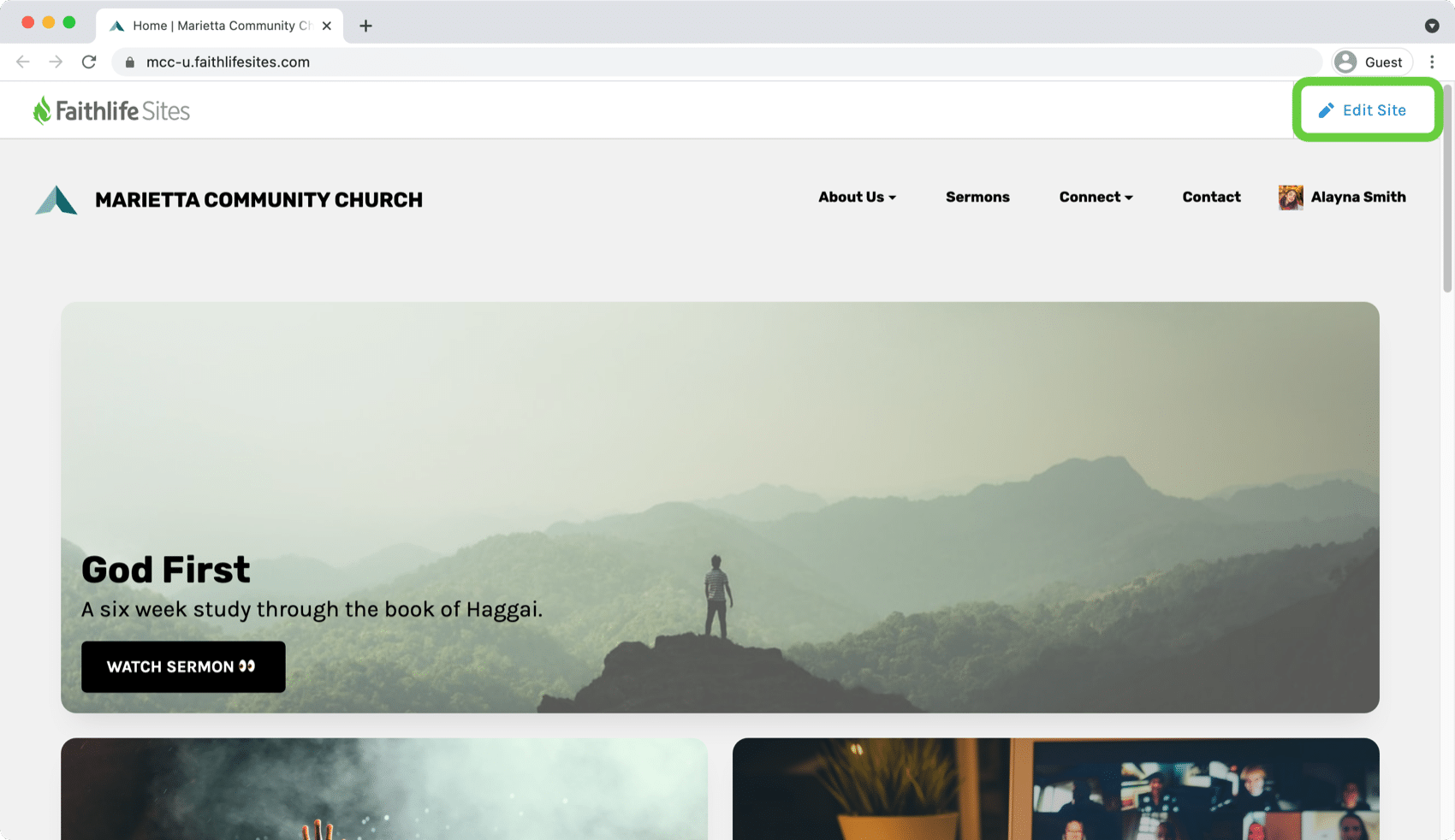 2. Add or Edit a service times widget.
Faithlife Sites distribute information via widgets, which are blocks of space on your page that hold content.
Add a New Widget
While editing your site, select any blue plus icon

anywhere on your website to add a new widget.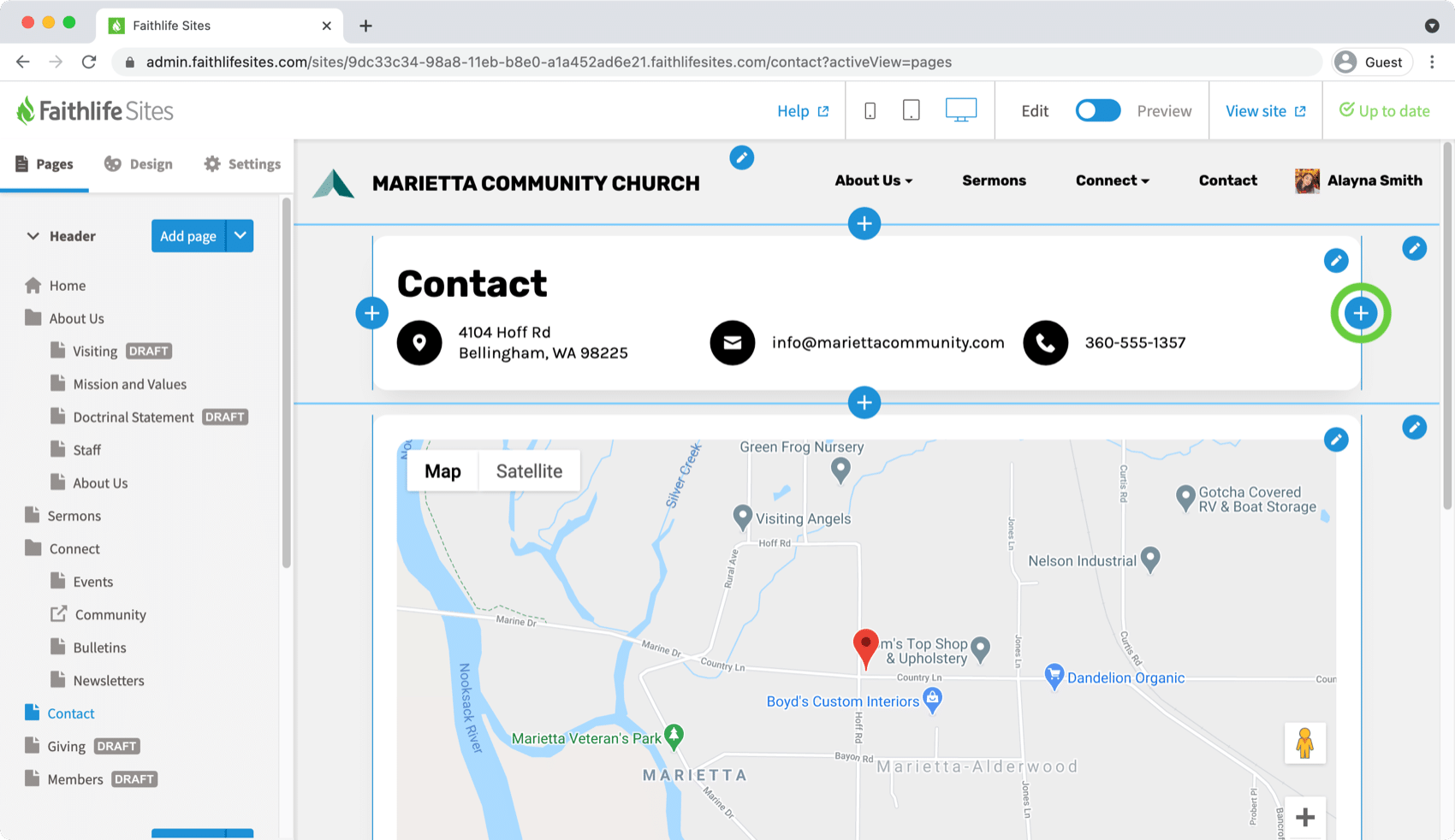 Select Services Times from the available options and continue following the steps below.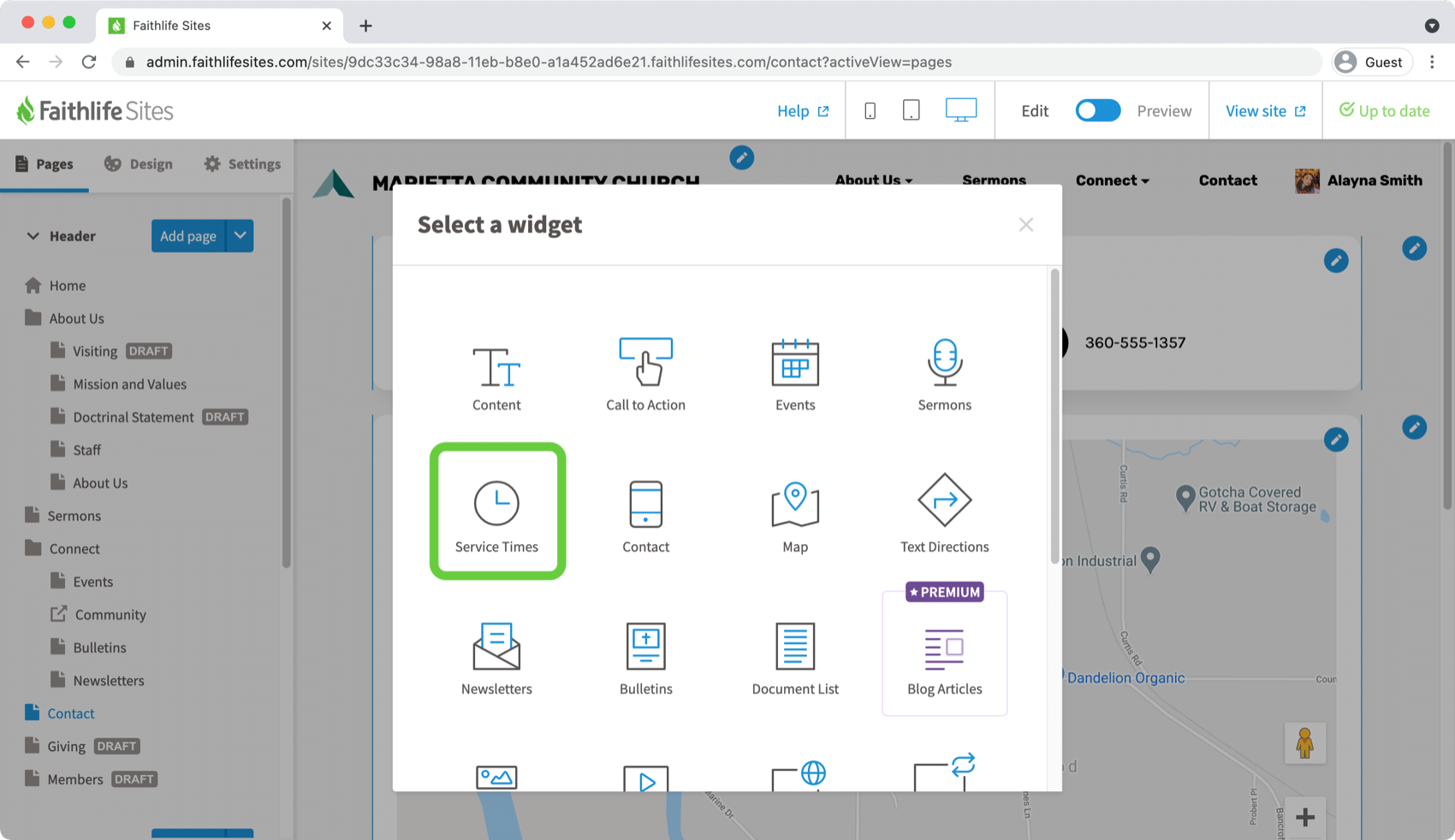 Note: If another widget occupies the space you want for your service times, select its blue edit icon and select Change widget type. Choose Service Times from the available options and continue following the steps below.
Edit an Existing Widget
Locate an existing Service Times widget on your website. Most themes include a service times widget on the homepage, the contact page, or in the footer. Click the blue edit icon

.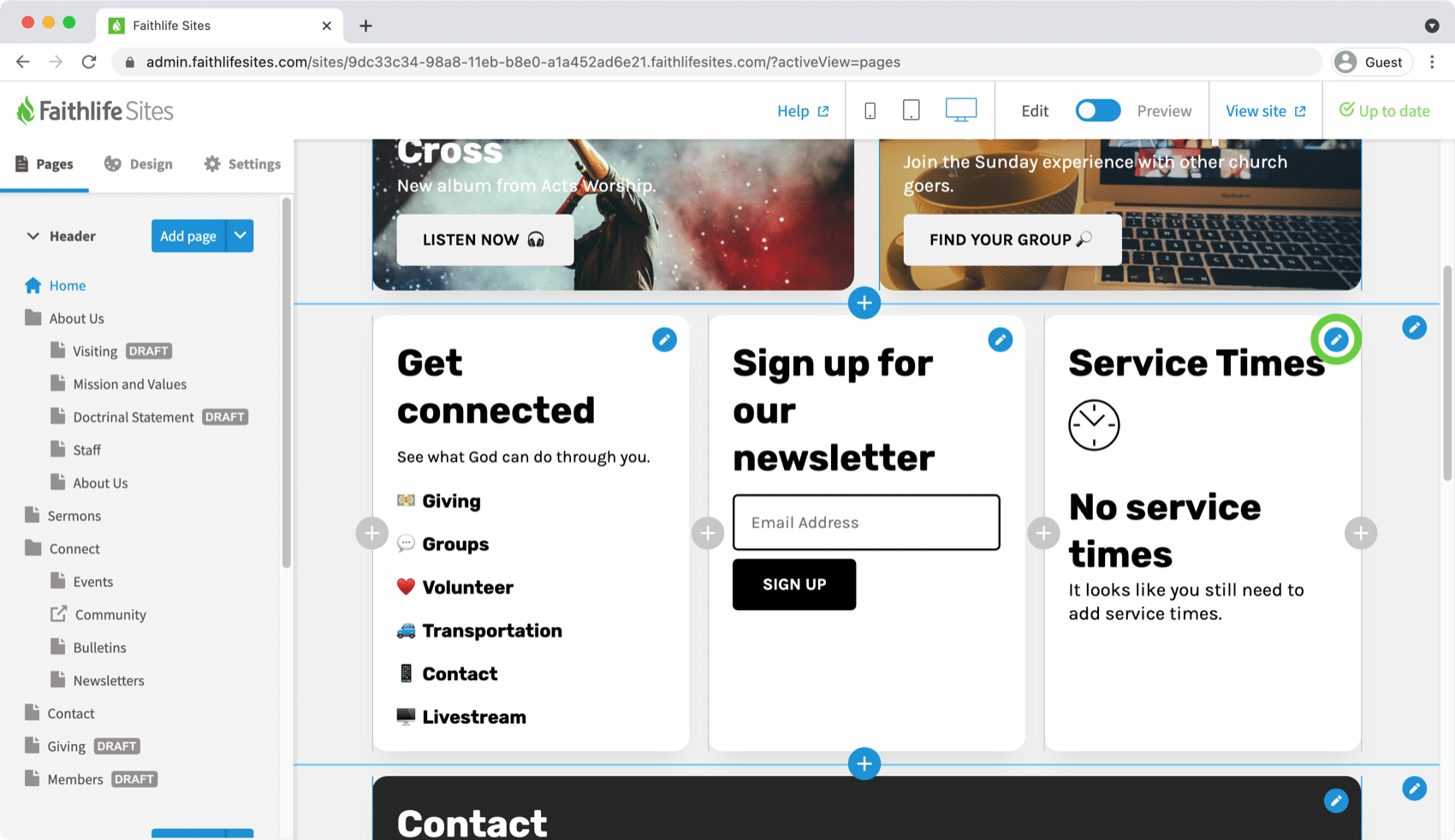 3. Add your service times.
Add a title, day, and start time for your service. Click Done. To add another service, select + Add service time.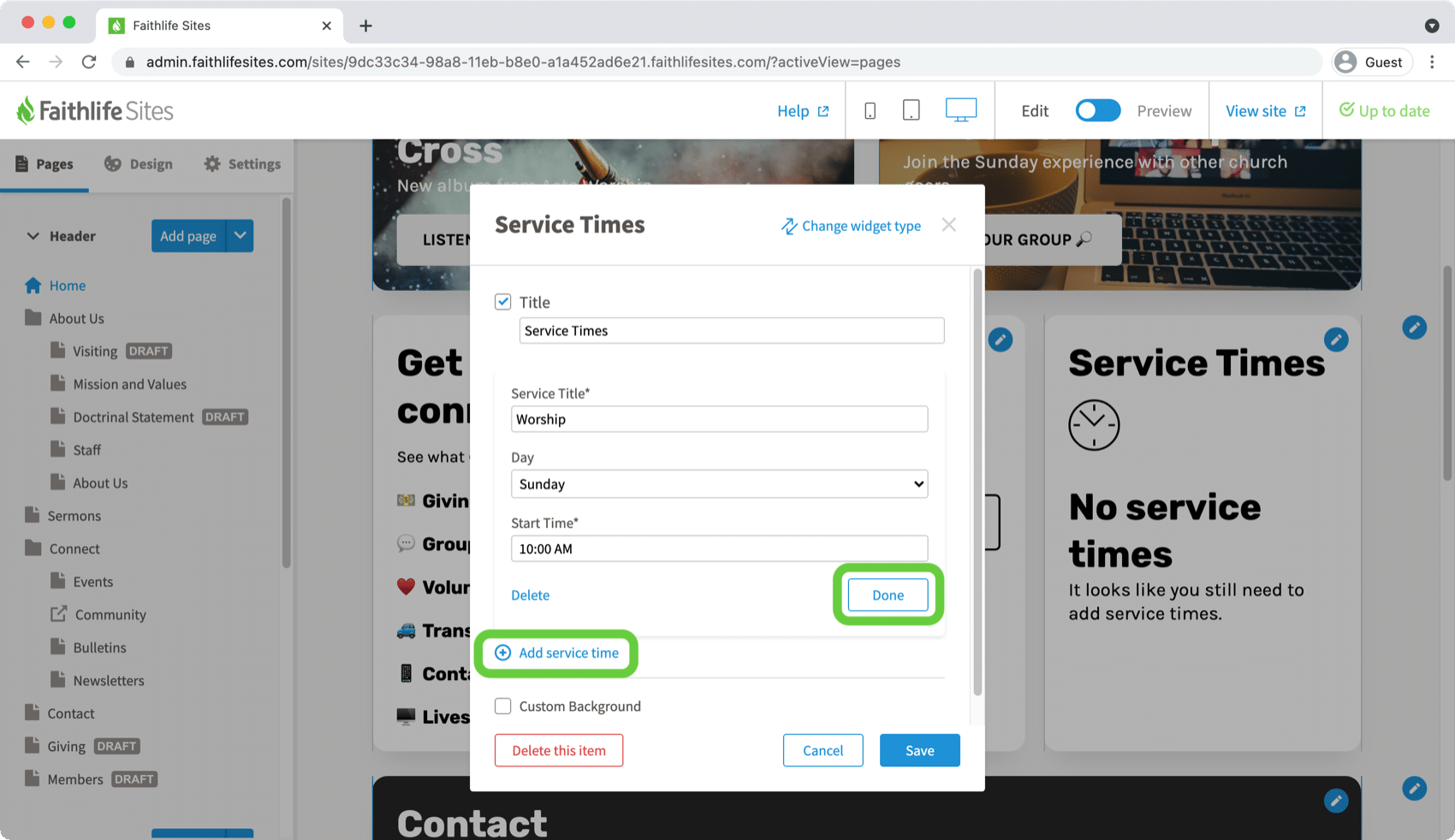 When you've added all your services, click Save to secure your changes. Because the widgets on your site stay in sync, anywhere your website shows a service times widget will also update with your changes.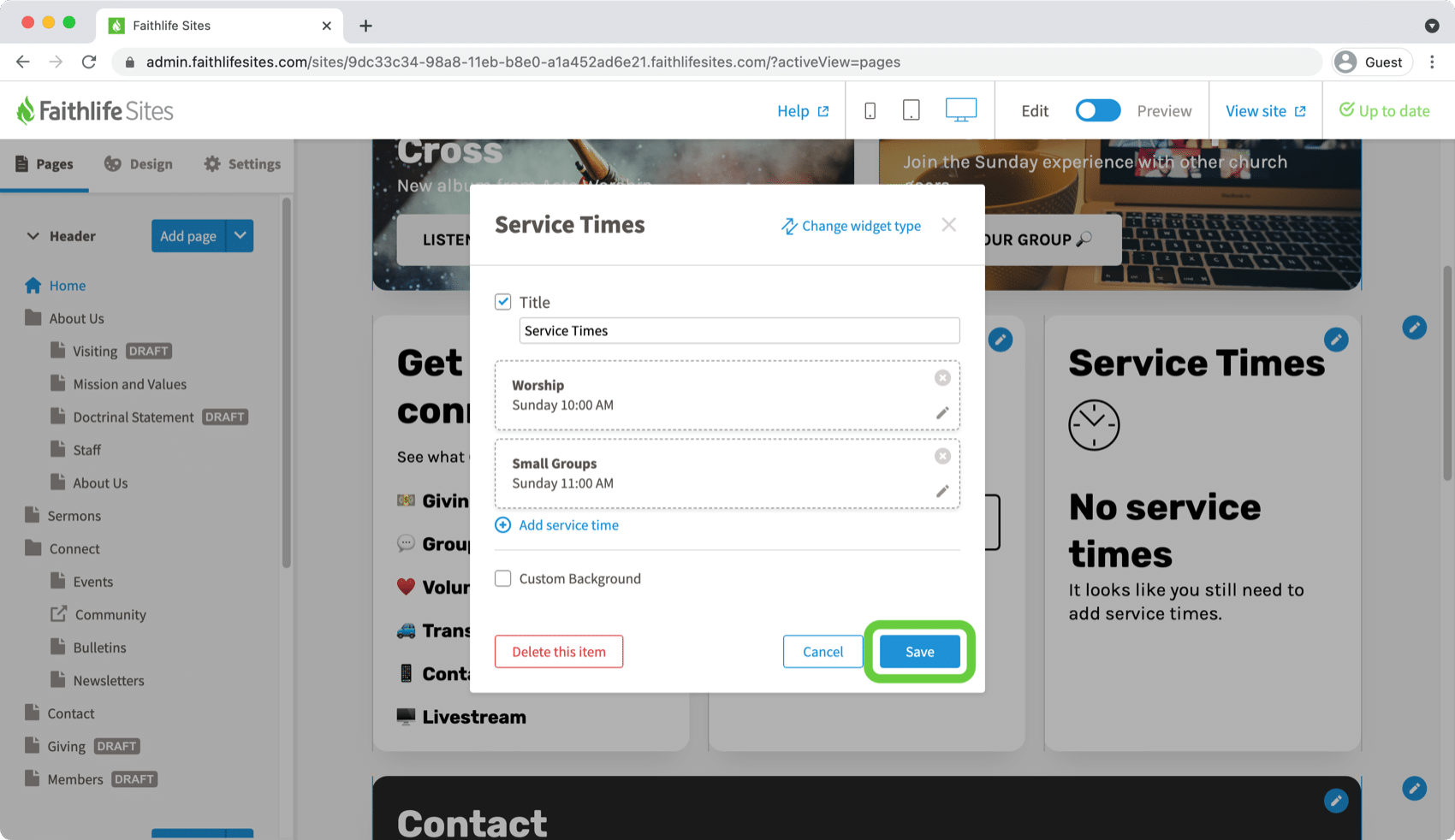 Note: You can delete or edit a specific service time by selecting the delete icon

or edit icon

associated with the given service. Remember, any changes you make to one widget will update across your website. You can also delete the entire widget while viewing it by selecting Delete this item.
4. Publish the changes.
To make your changes live to the public, click Publish changes.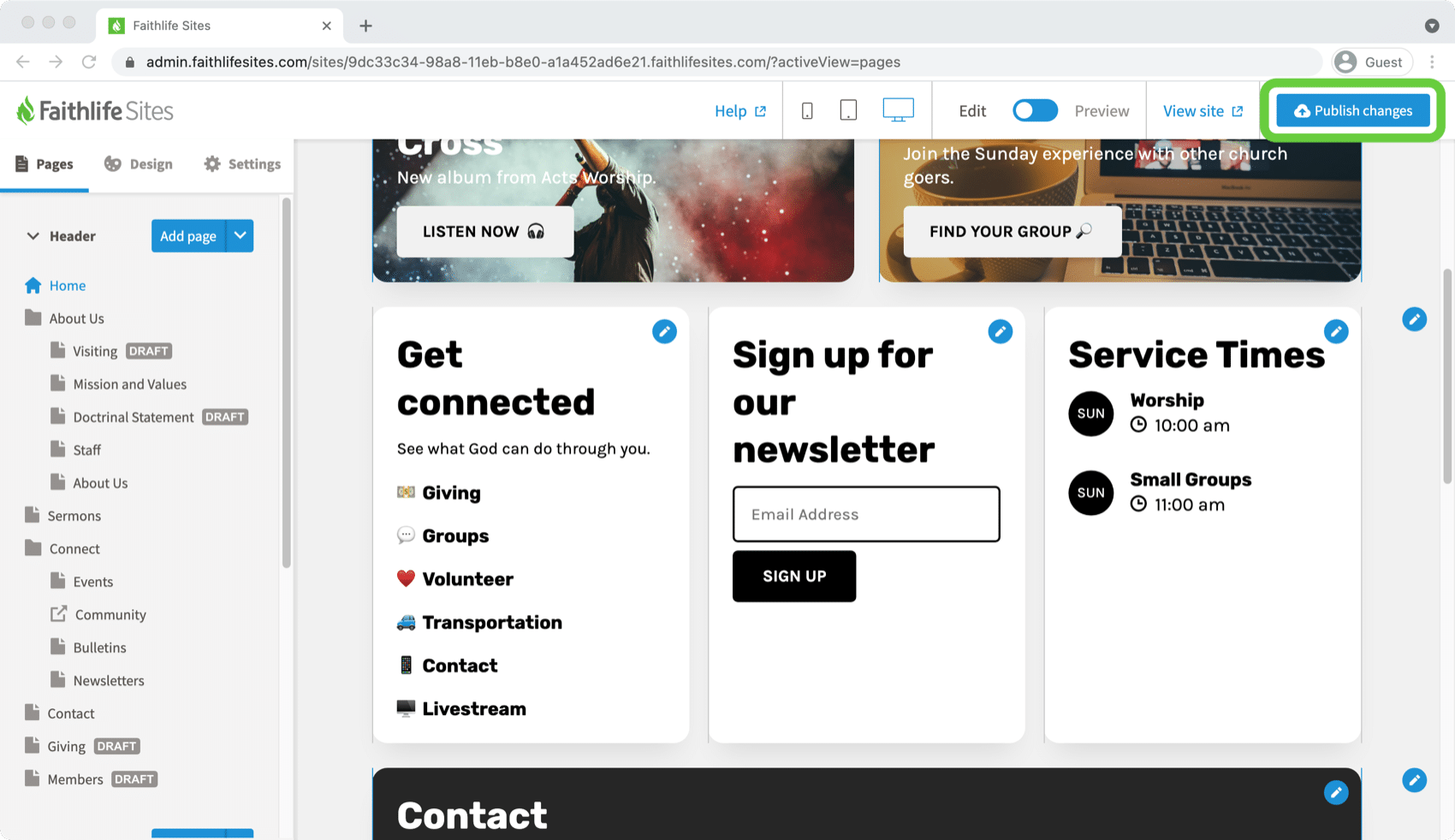 Your website will now display the newly added service times anywhere a Service Time widget appears.