Faithlife Giving auto-generates a clean, organized report for each contributor, complete with giving history and trends.
1. Select the Givers report.
From your church group's finance team on Faithlife.com, select Givers in the left-hand navigation menu. The report displays contributors in alphabetical order. You can access more givers by scrolling to the bottom and using the navigation arrows in the bottom right corner.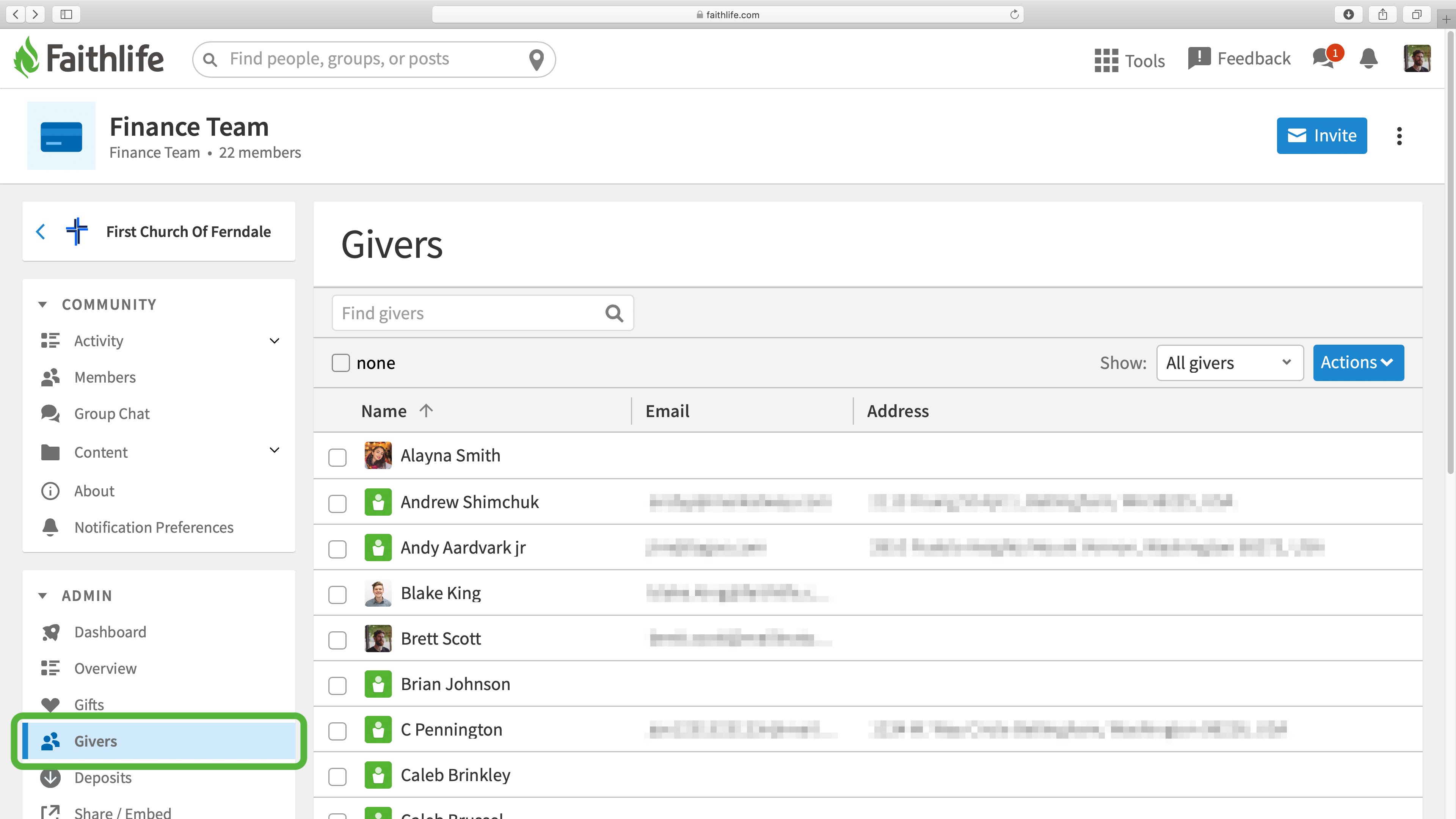 2. Filter givers by information on their record.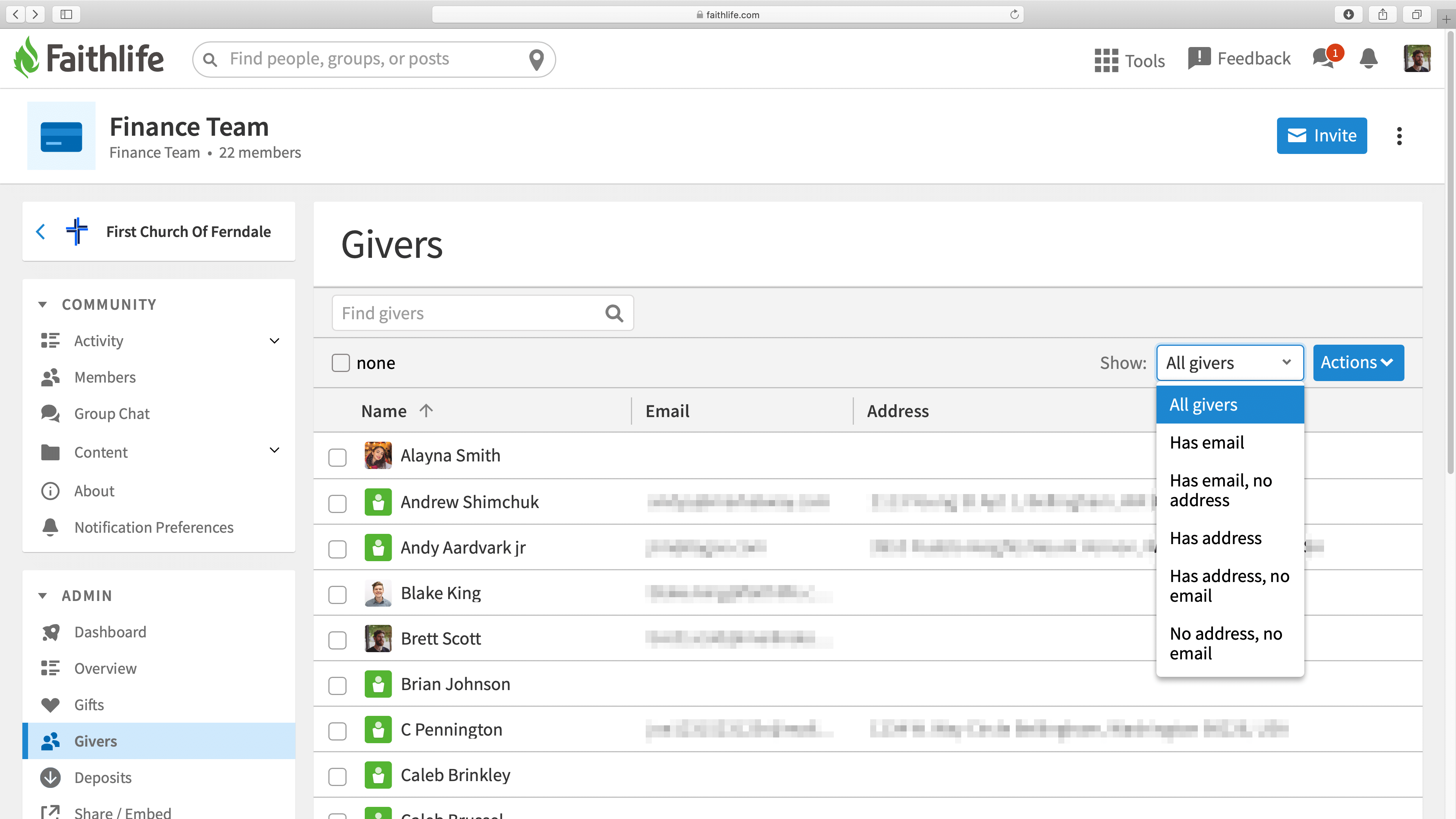 Note: You can also click any column header to sort your givers by the data in that column.
3. Send giving statements from the Actions menu.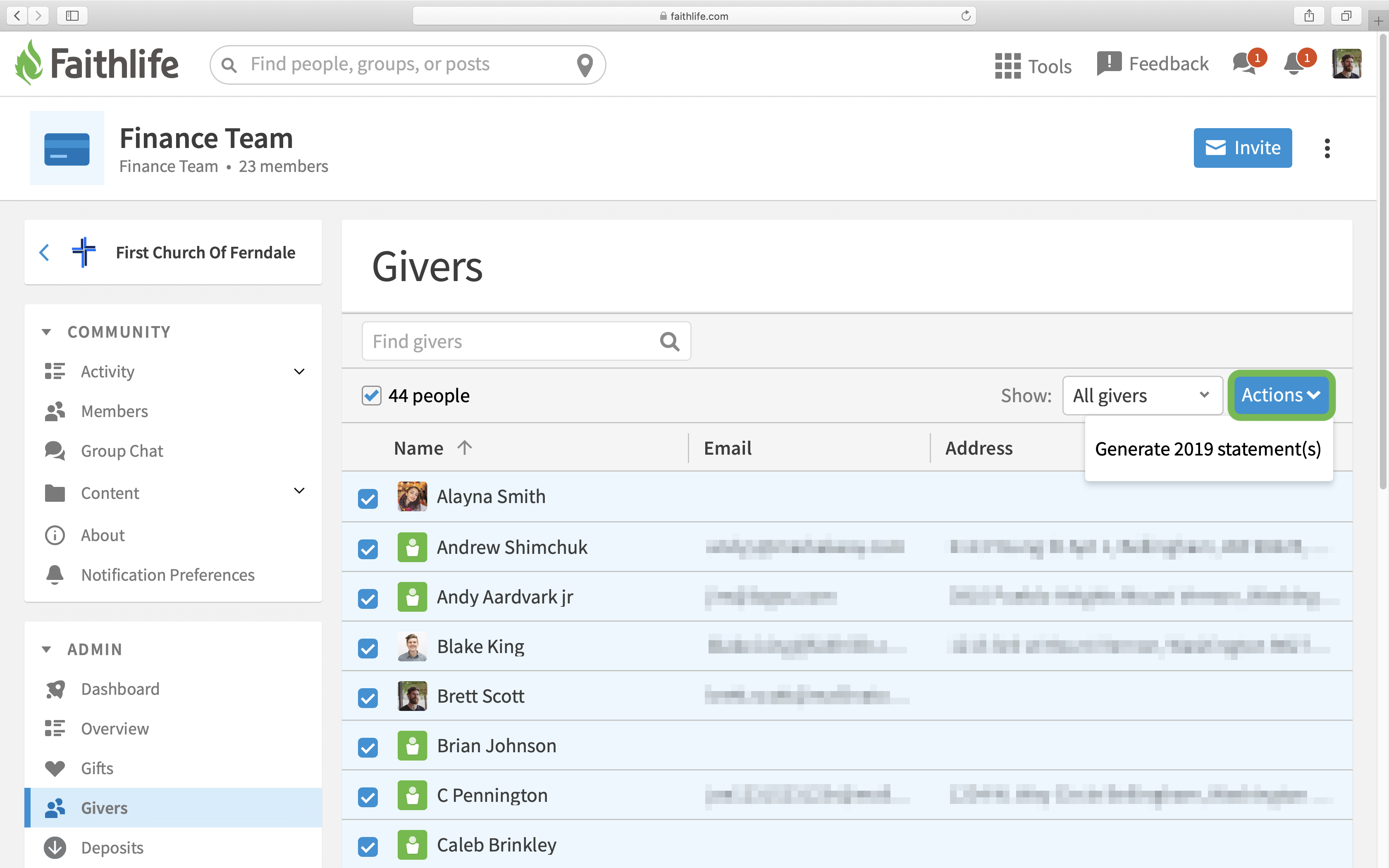 Note: You must first select at least one giver by clicking the box in the left column.
4. Select any giver to view more details.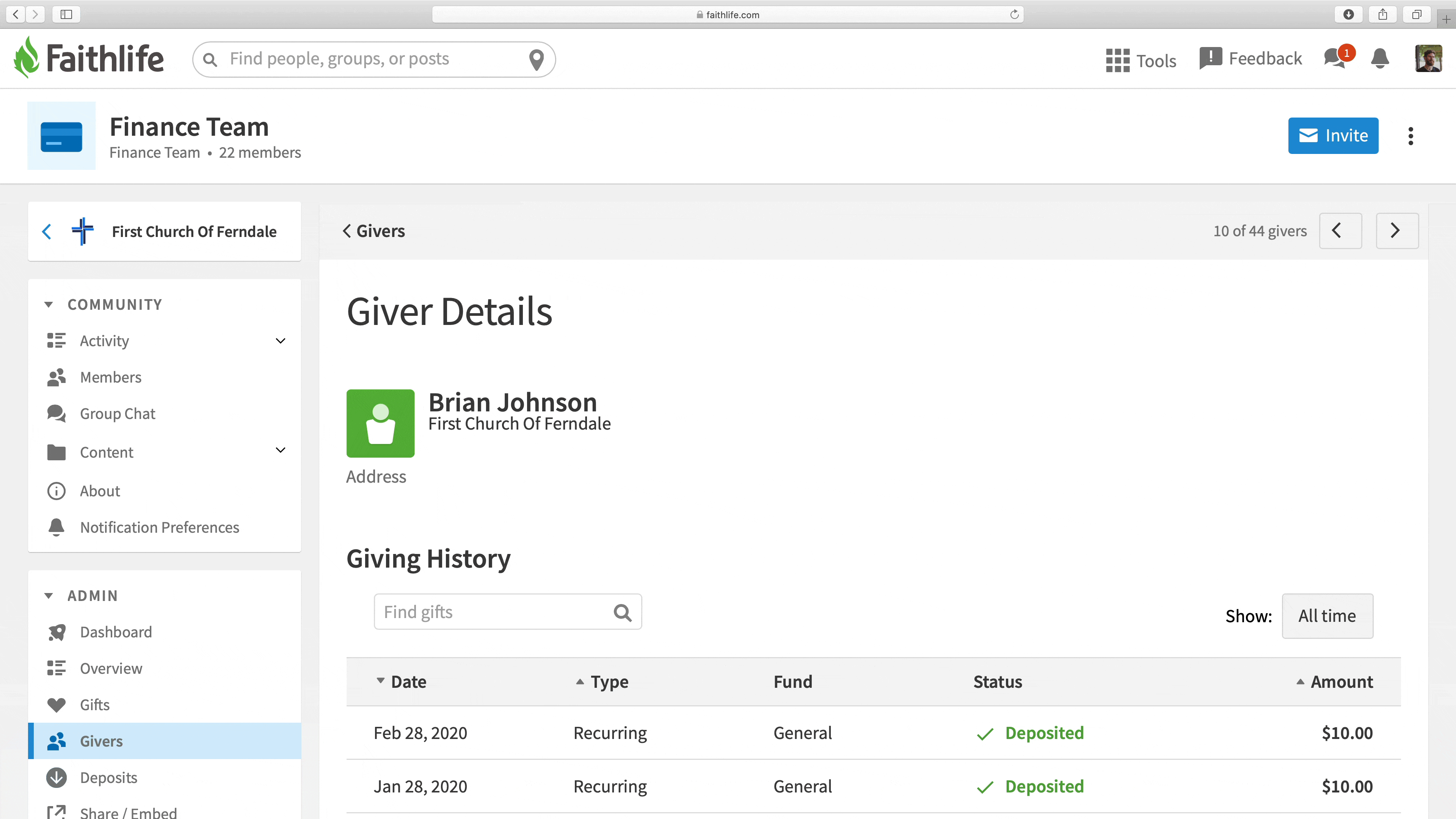 You can search for individual gifts by type or fund with the Find gifts bar and show data for the last 7 days, 30 days, 12 months, for the current month or year, or all time.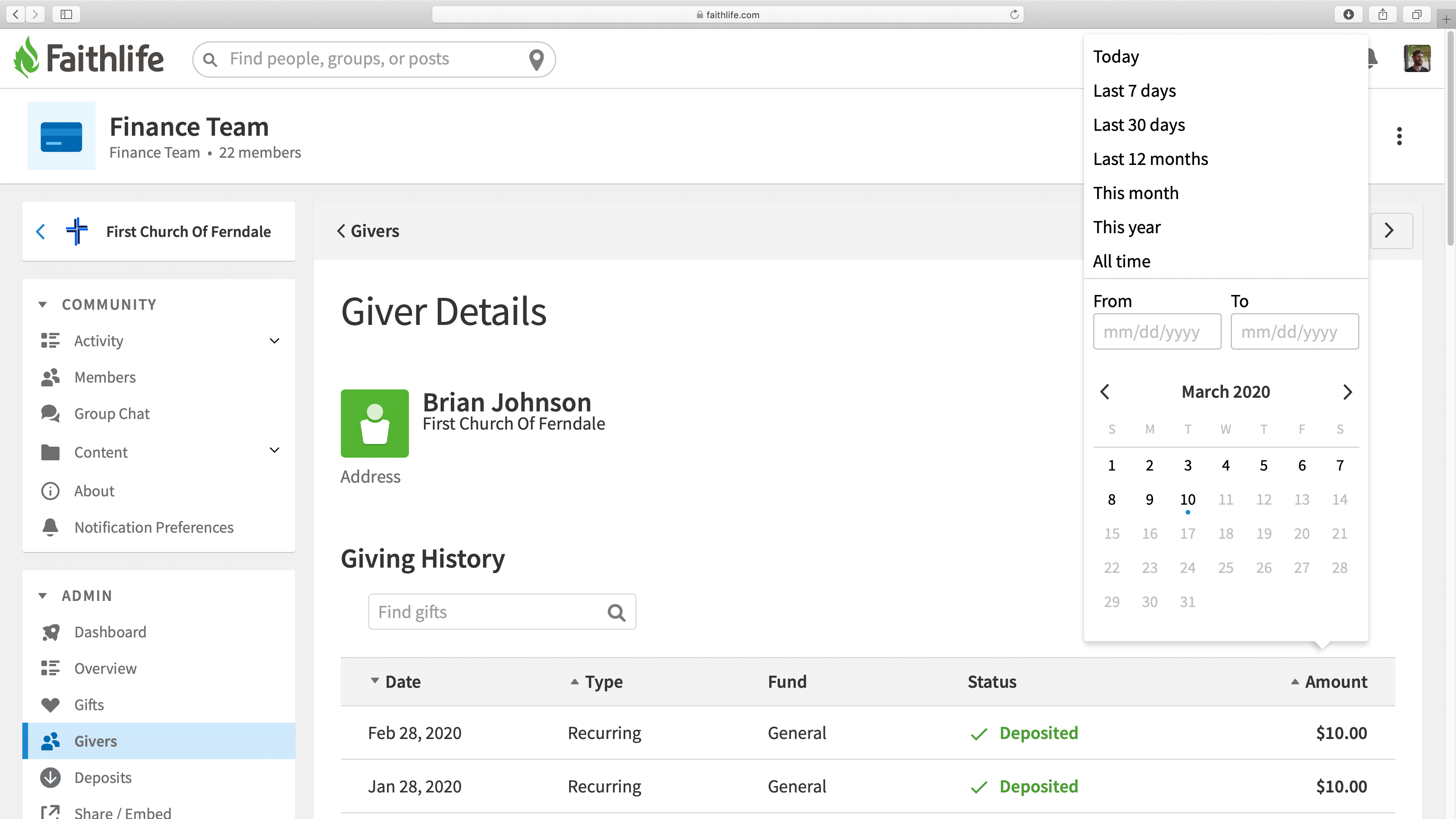 To view the next giver, click the arrows in the top right-hand corner. To view the details of any particular donation, select it in the table. In addition to the giver's history, an interactive giving trends report also displays at the bottom of the page.