If you have a free Faithlife account, you can quickly set up and manage recurring gifts.
Set Up Recurring Gifts
Begin by filling out the giving form for your church. Many churches link to the giving form on their website or in email newsletters.
1. Sign in to your account when giving.
When prompted, enter your email address connected to your Faithlife account and sign in.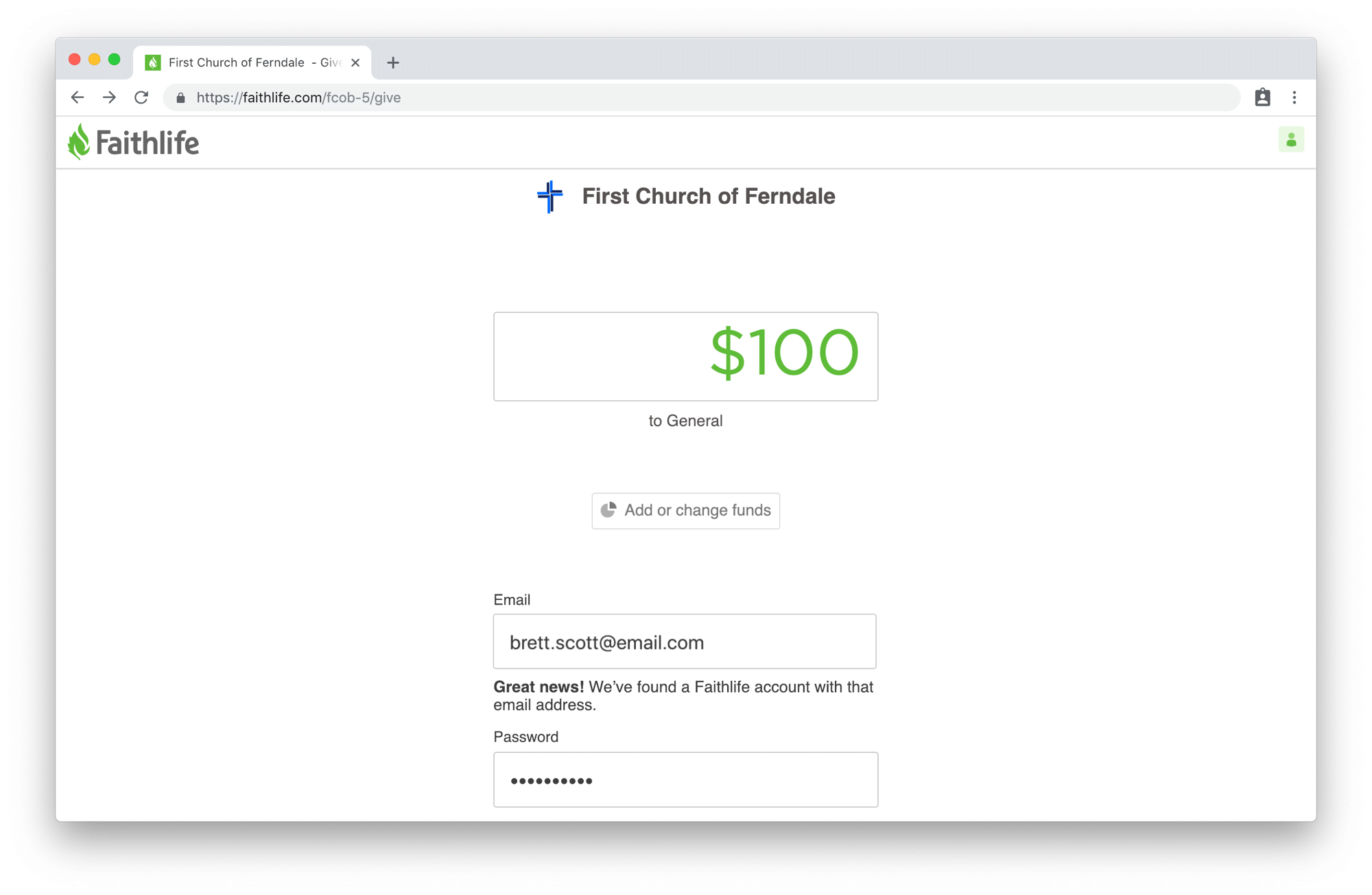 While you can give to your church without a Faithlife account, to set up and manage a recurring gift, you'll need to have a free Faithlife account.
Note: If you don't have an account, you can finish the giving process first. We'll help you create an account and make your gift recurring in a few seconds after you donate.
2. Select Make this gift recurring.
Choose a start date and set the frequency of your gift. By default, the start date reflects your current day. Recurring gifts can be scheduled on a weekly, bi-weekly, or monthly basis.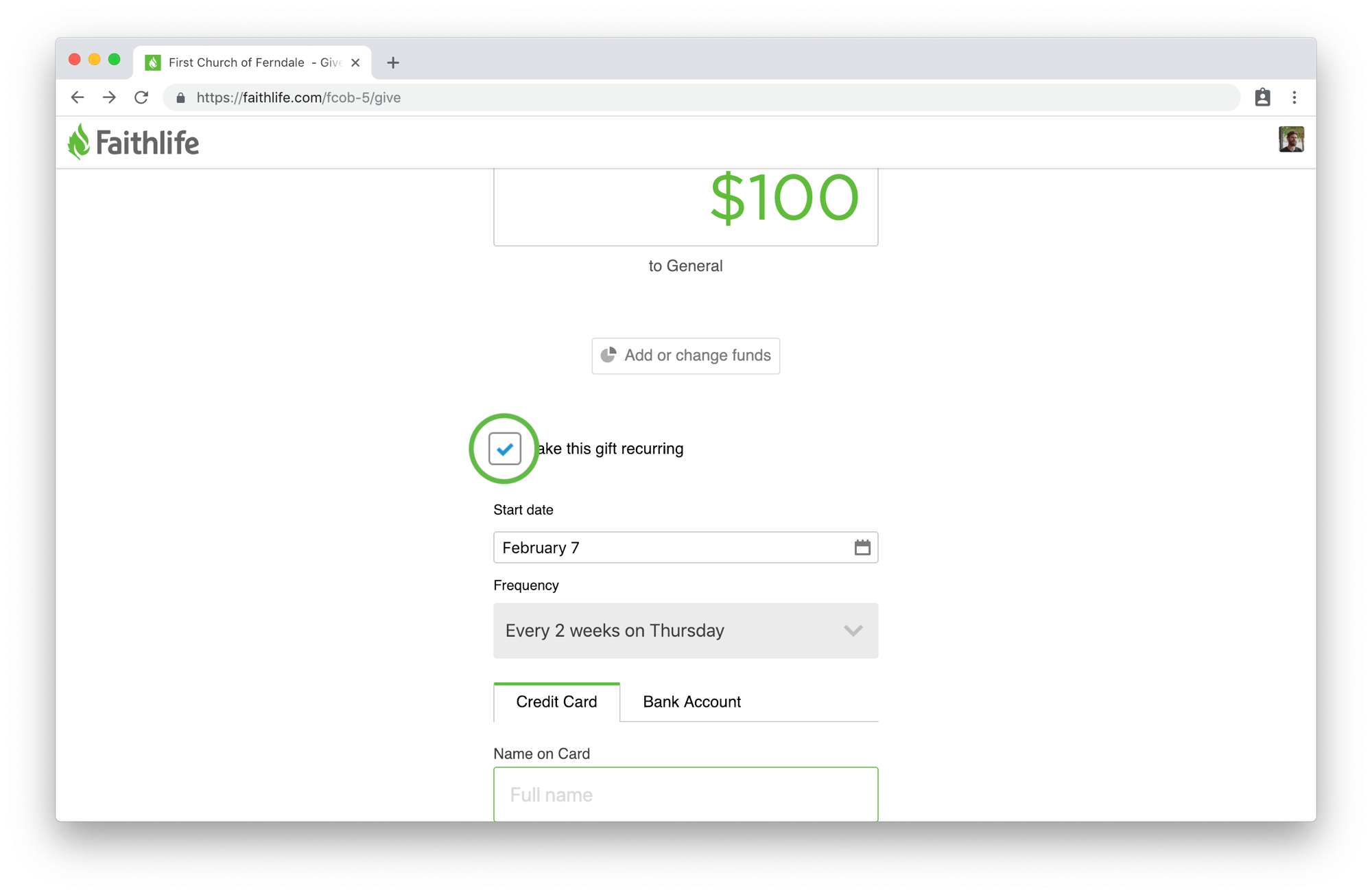 3. Finish the giving process.
Add a payment method and complete your gift. Once you finish giving, you will receive an email confirmation with an attached receipt.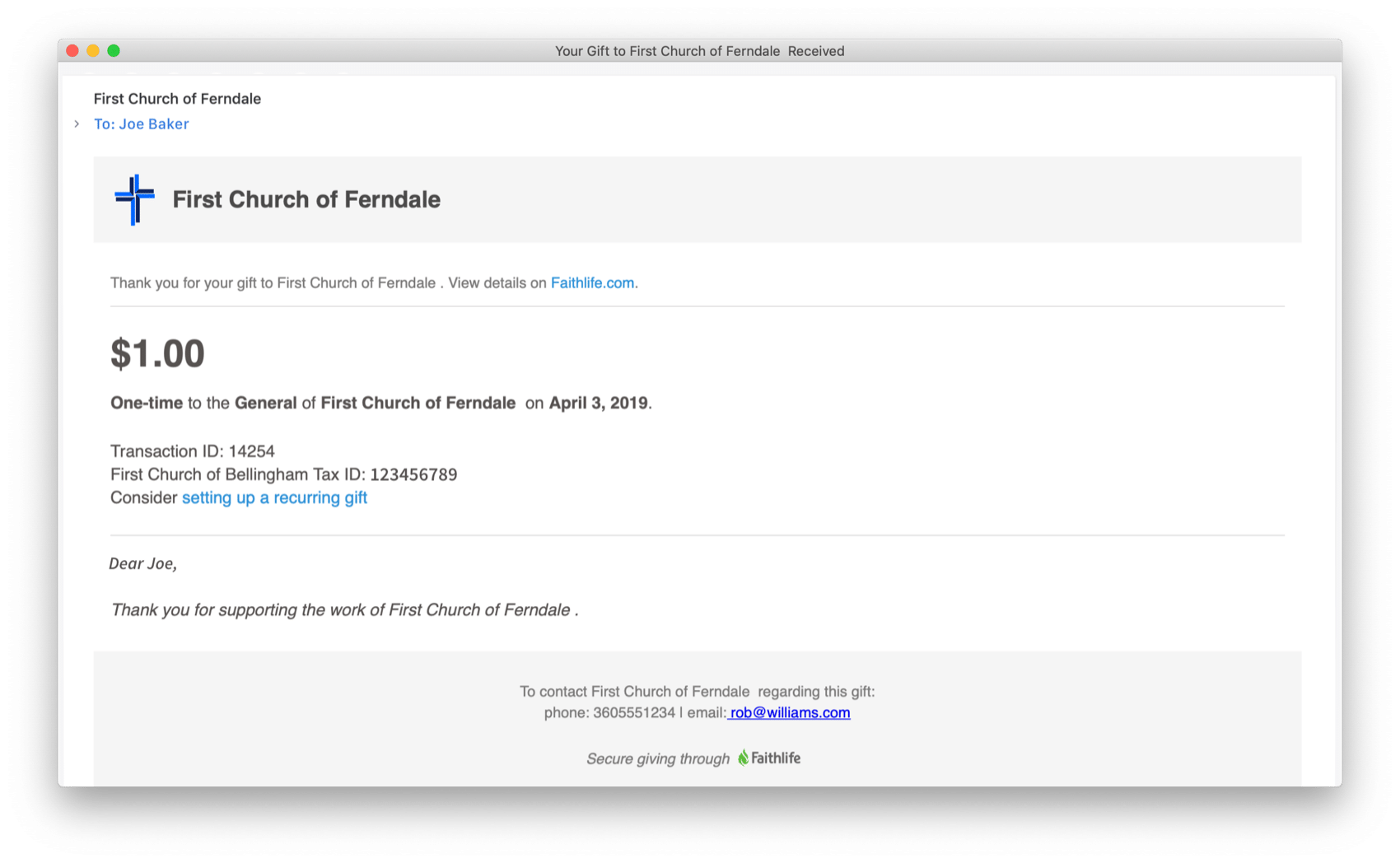 Manage Recurring Gifts
You can manage any recurring gift in a few moments from Faithlife.com.
1. Navigate to Faithlife.com and sign in.
These are the same credentials you used to give your gift.
2. Select Giving in the main navigation sidebar.
3. Manage your recurring gifts.
Your recurring gifts display at the top of your giving report.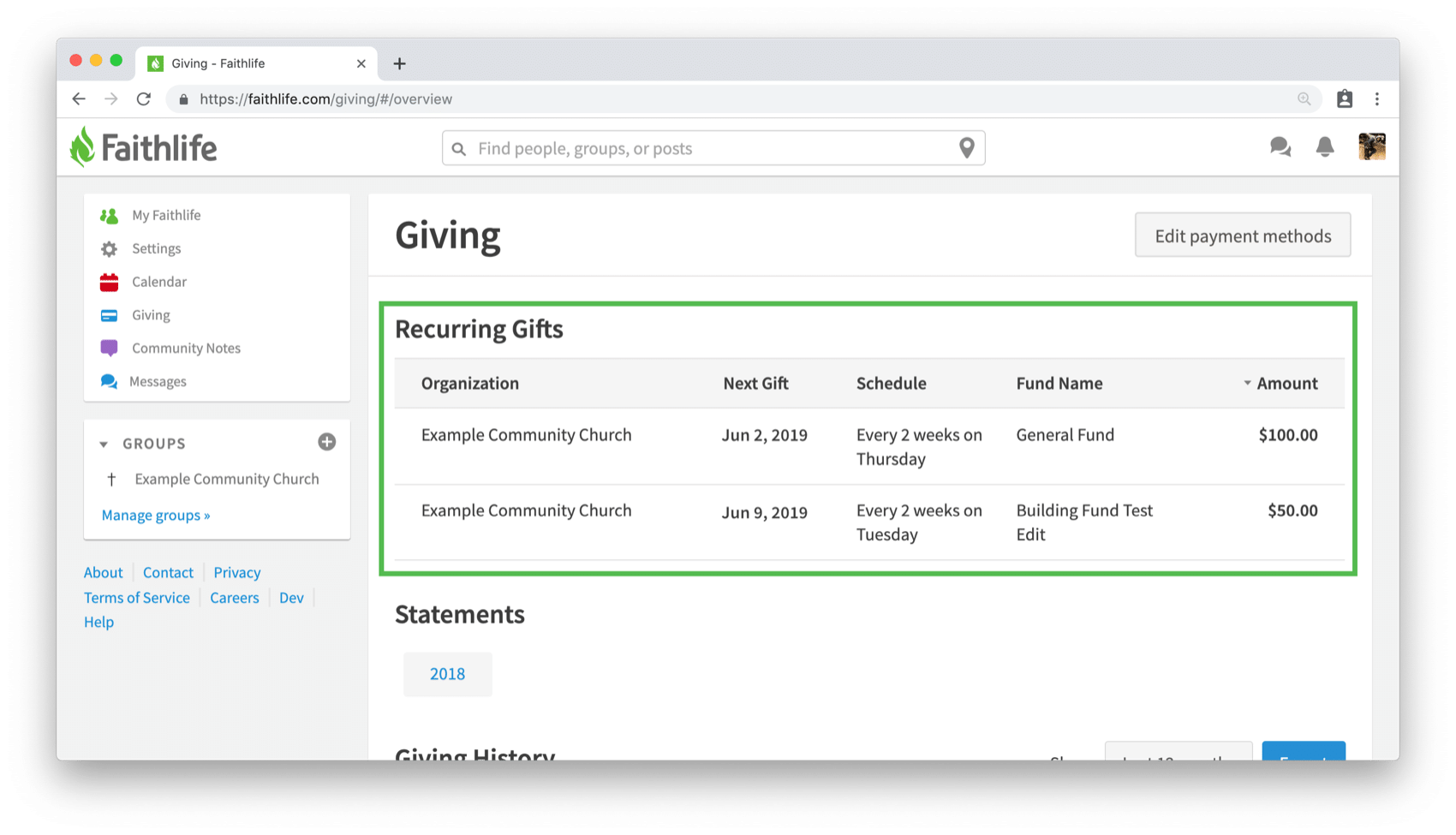 Select a recurring gift to view its details. To adjust the gift's details, click Edit.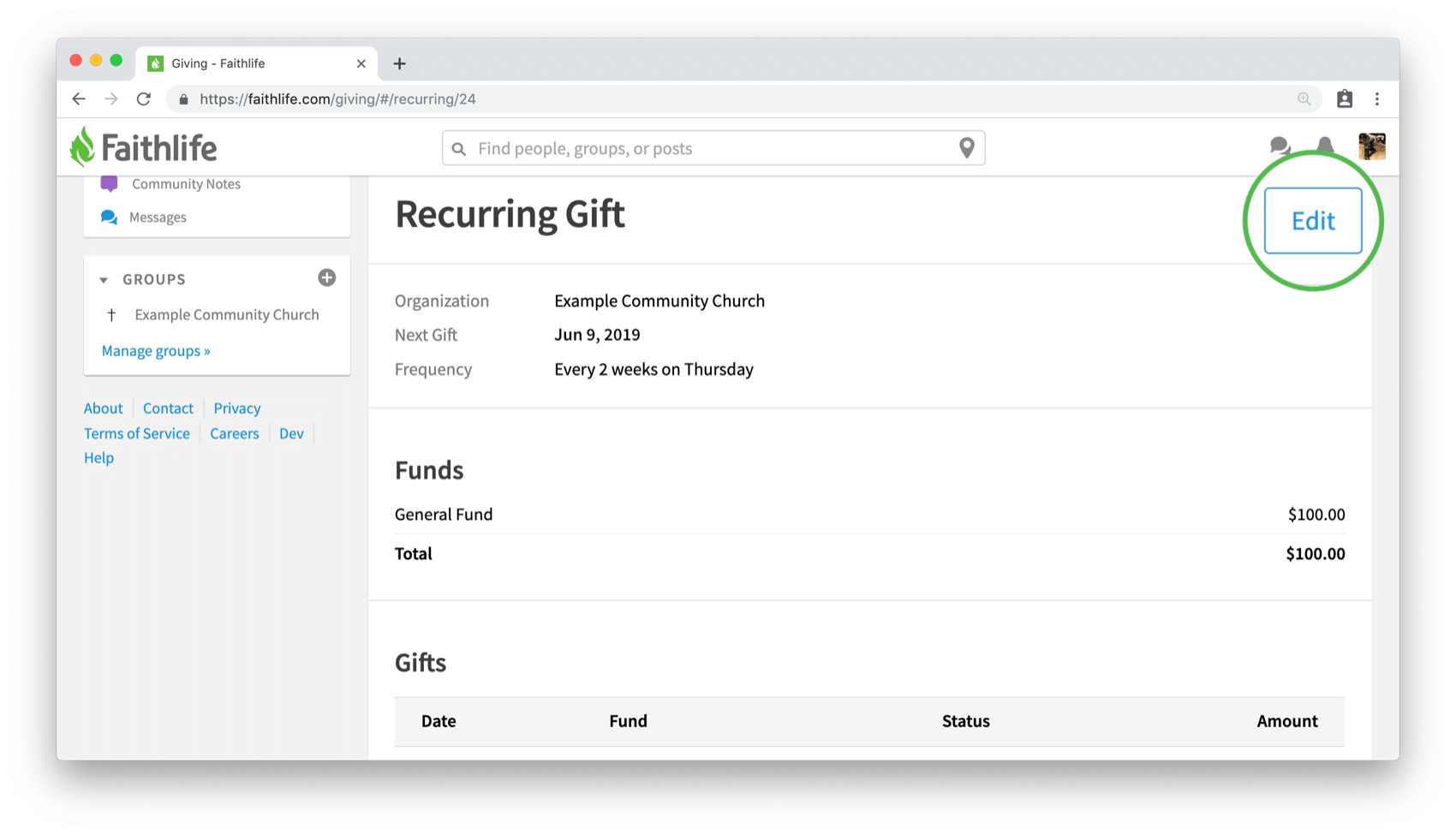 Click Edit to change the details of the gift. Once you've adjusted the gift, click Save.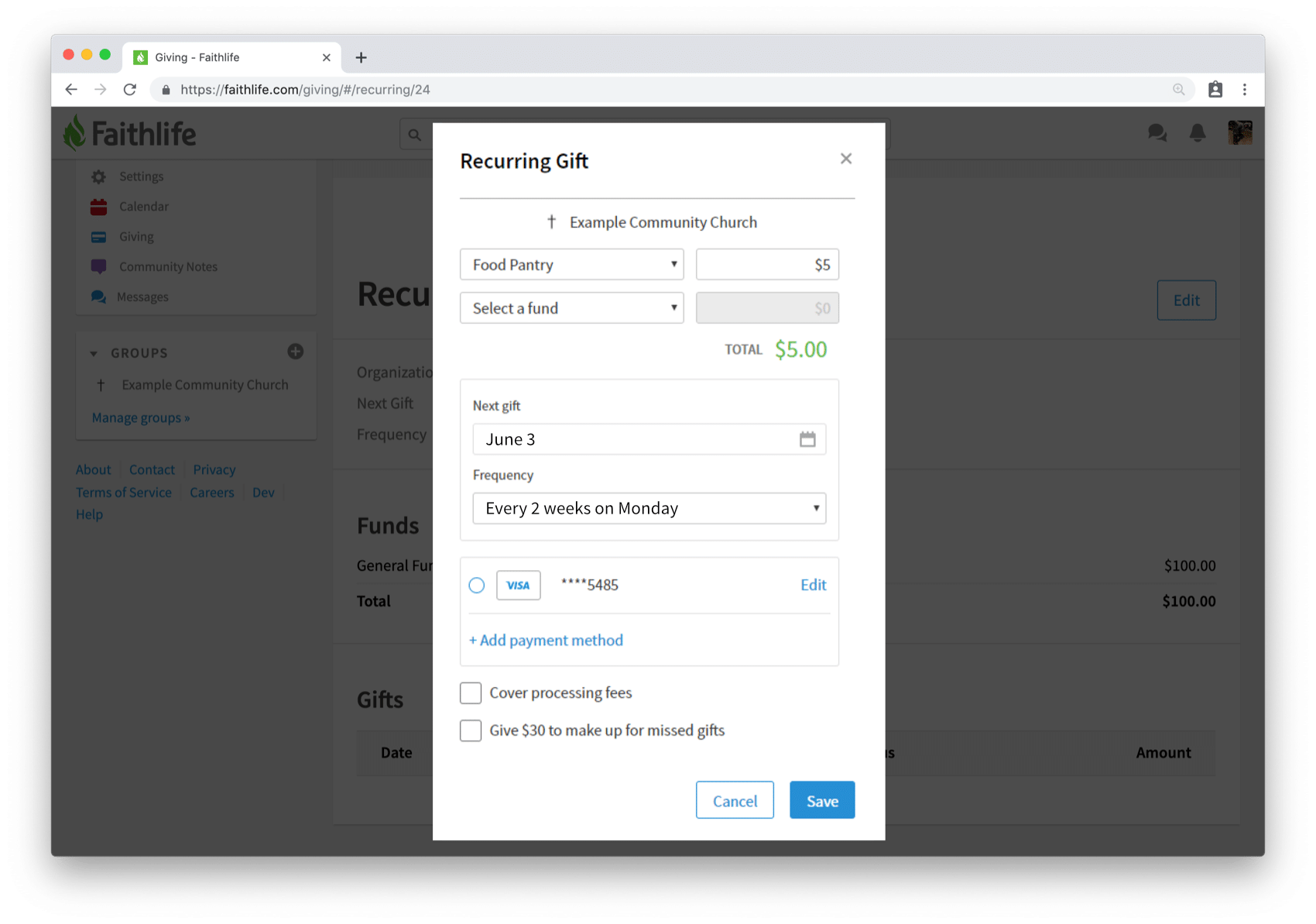 Faithlife Giving is easy for donors and simple to manage. Learn more about getting Faithlife Giving for your church.