Faithlife Giving makes donating to your church simple. If you have a Faithlife account, you can view your complete giving history at any time on Faithlife.com.
1. Navigate to Faithlife.com and sign in.
While you don't need a Faithlife account to give, you do need one to access your previous giving history. If you don't have an account, you can set one up for free in a few moments.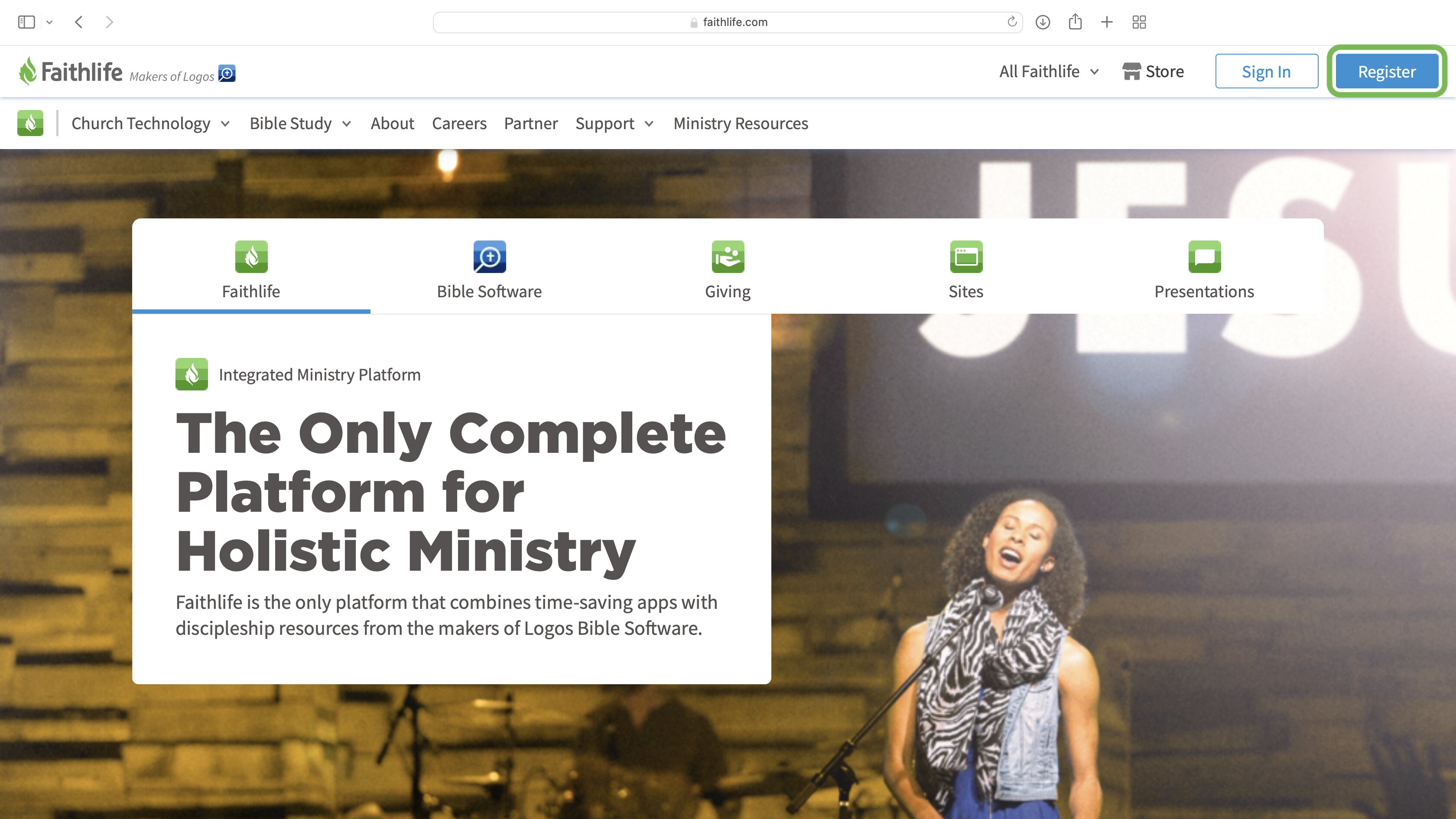 2. Select Giving.
Select Giving from the main navigation menu.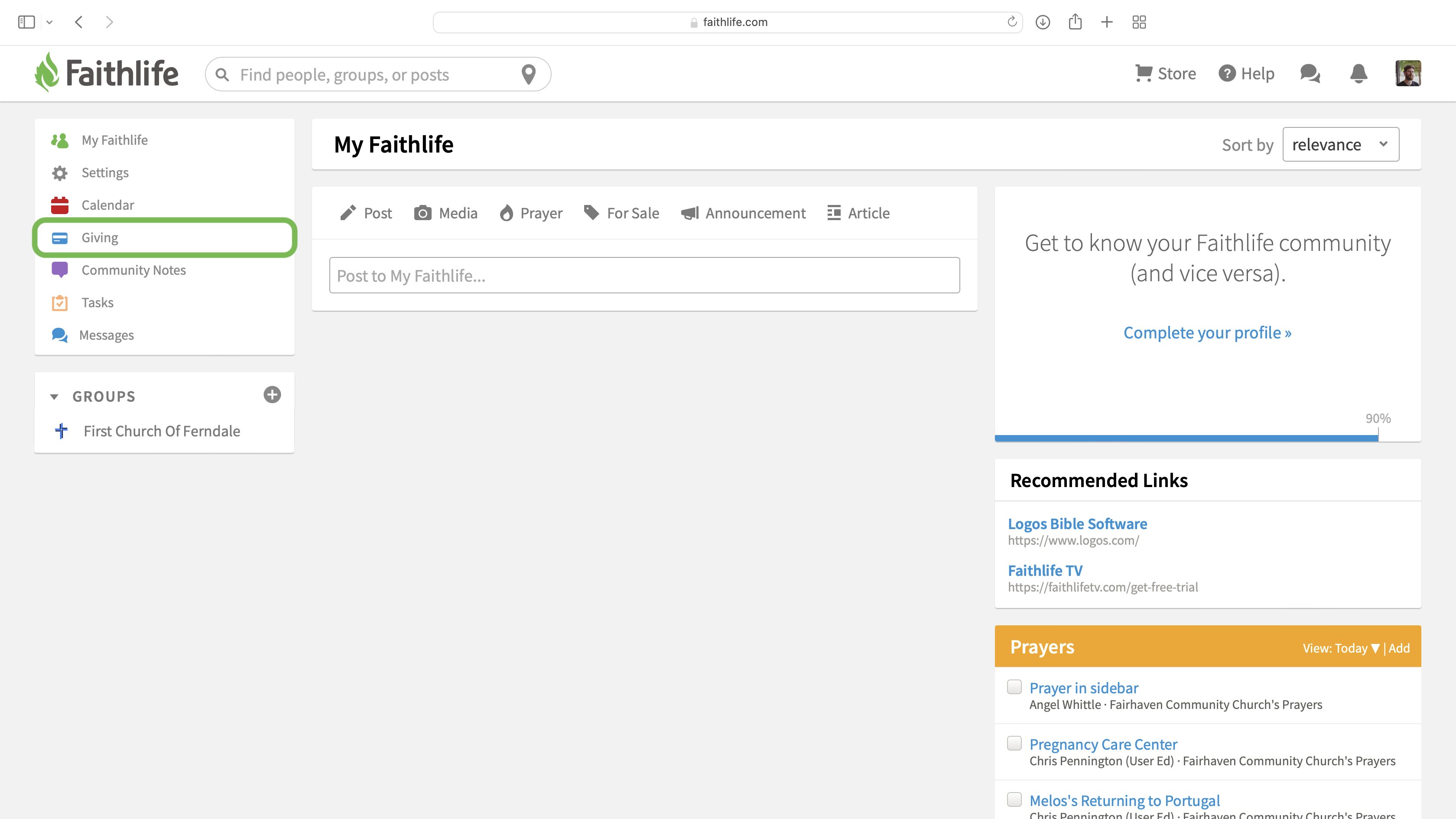 3. Adjust your payment method.
To add, remove, or edit a payment method, click Edit payment methods.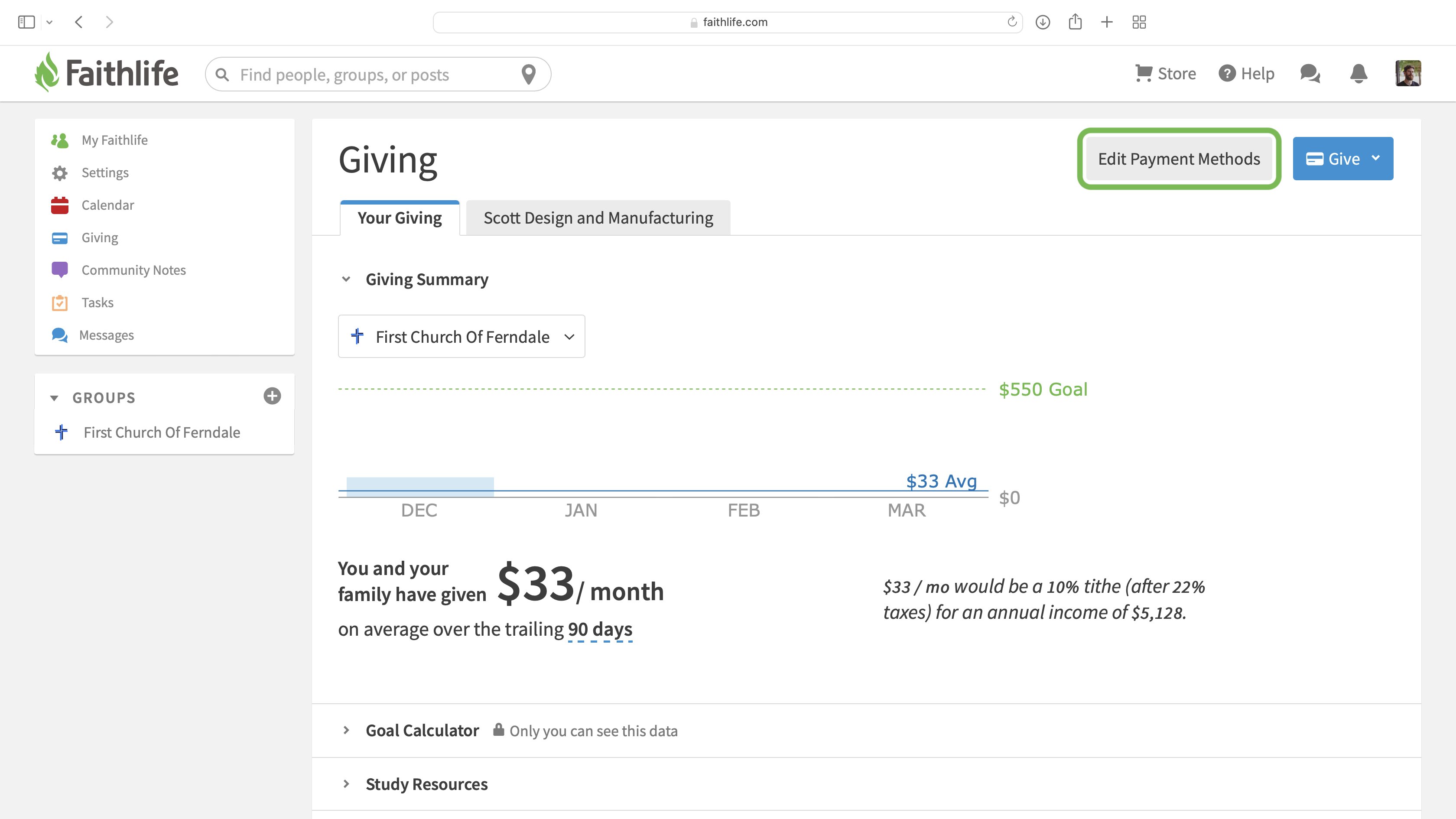 4. View and edit recurring gifts.
If you have any recurring gifts set up, they will display under Recurring Gifts. To make changes to a recurring gift, select it.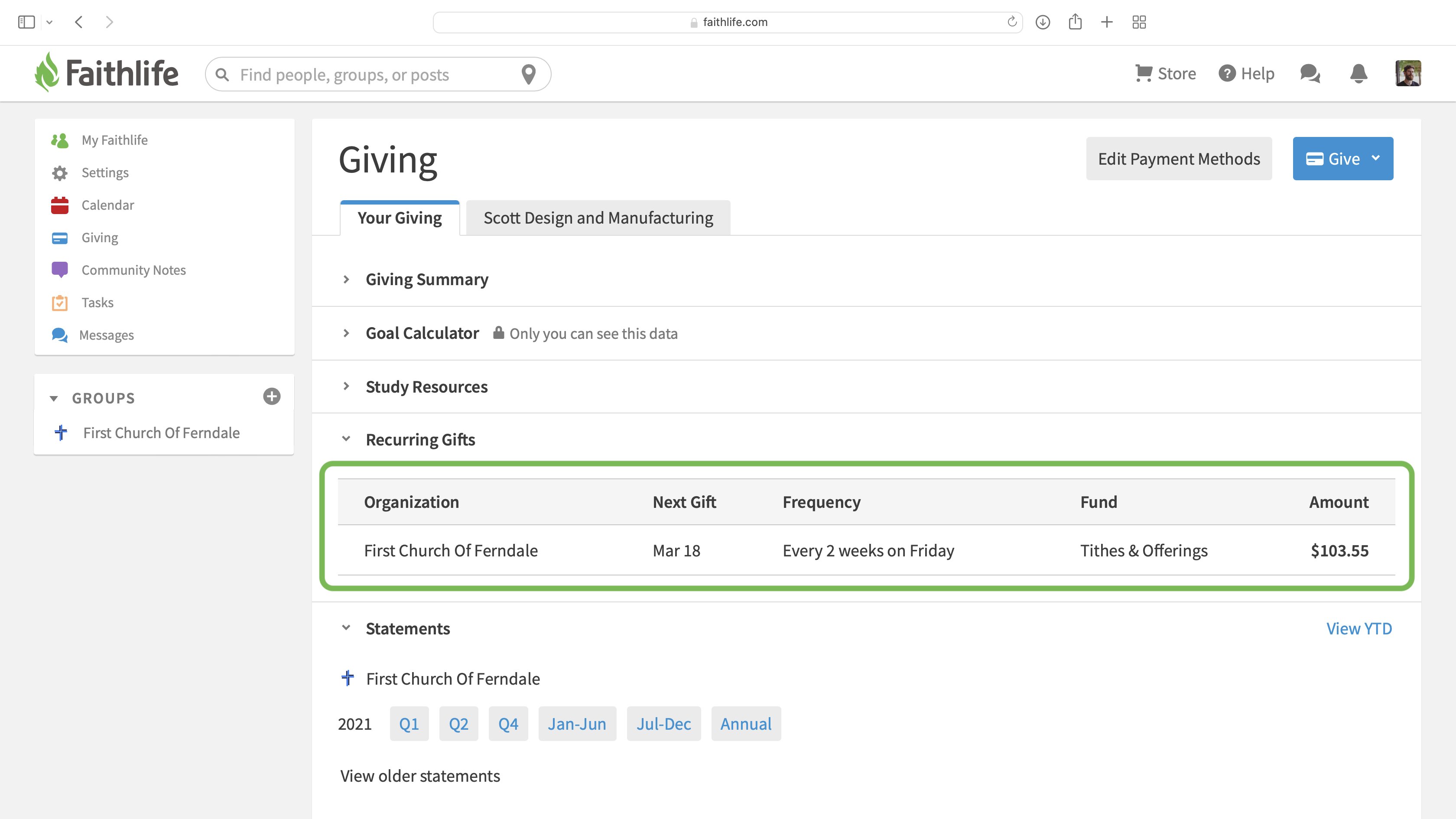 Click Edit to change details for your recurring gift. Adjust the recurring gift and click Save.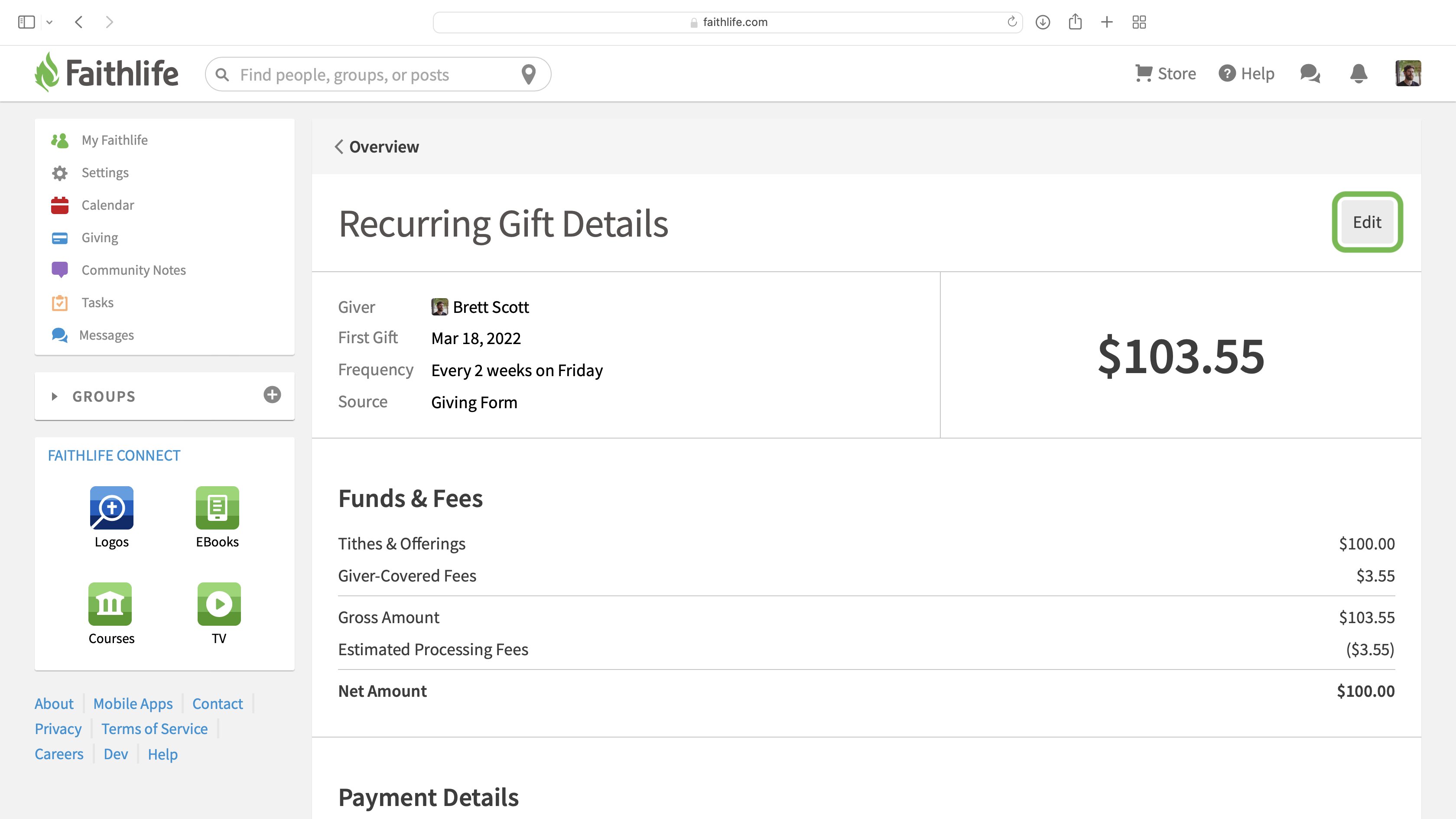 5. Download giving statements.
Below your recurring gifts, you can download your giving statements. Depending on your church group's notification settings, you may receive an email when your statement is available, but you can always view and download it from your Giving Portal. Select a period to download your giving statement.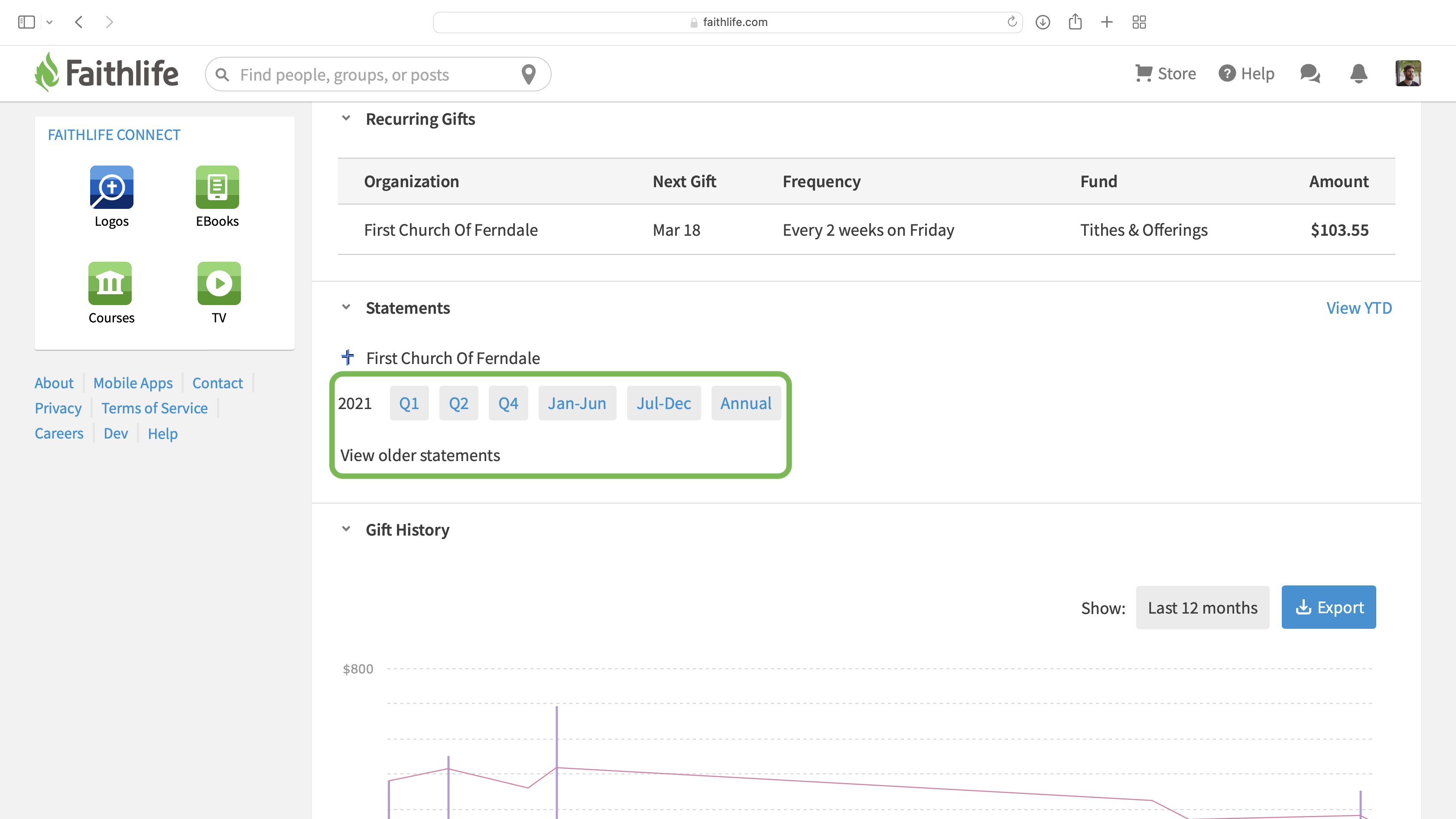 6. View and export gifts.
A report of your giving history—along with an interactive chart—helps you get an overview of your giving. Adjust the Show date filter to adjust the gifts shown. You can export a report of your giving history by clicking the Export button. This generates a CSV file with your gifts from that period.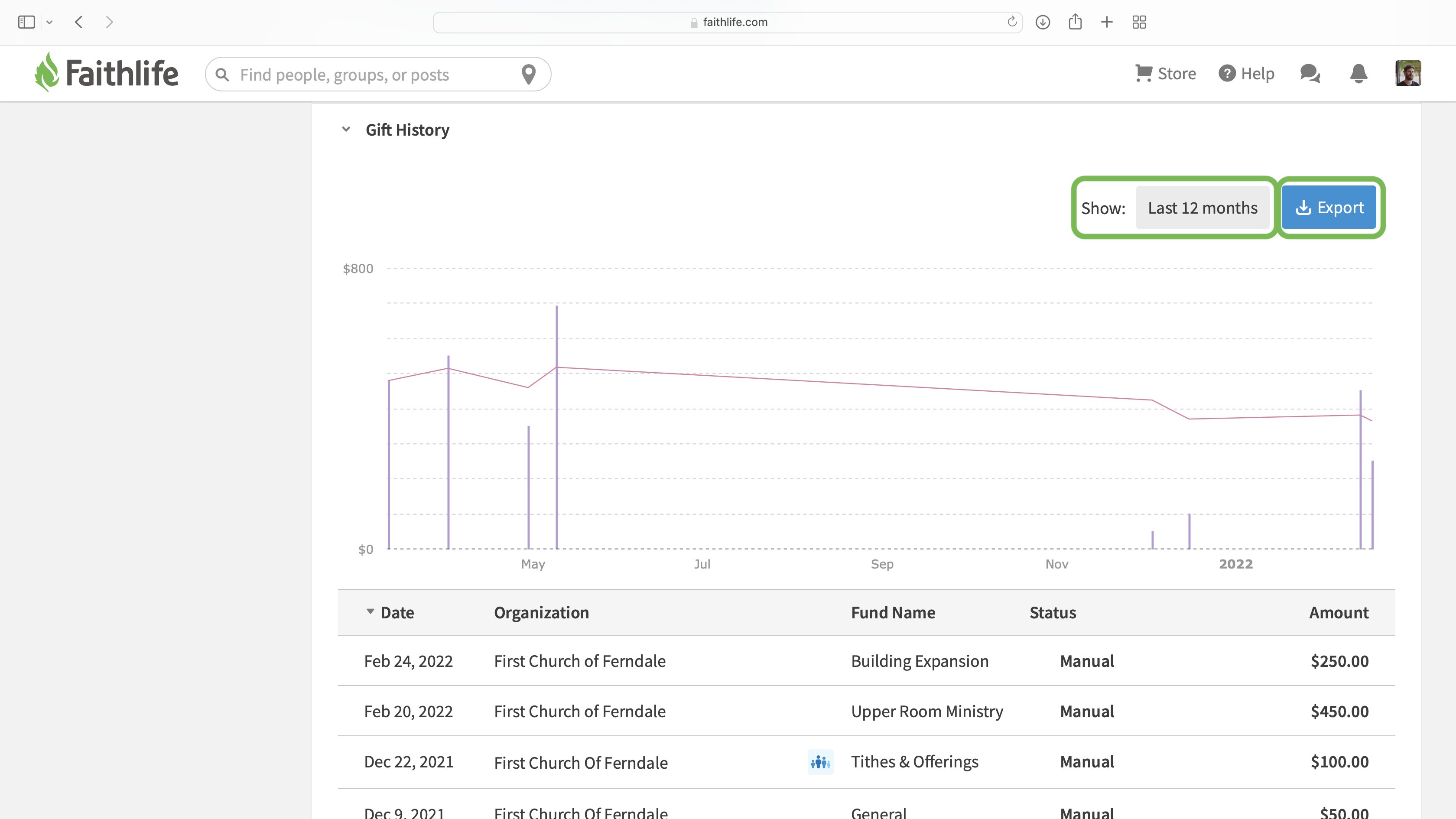 Below your giving trends, individual gifts display. Select a transaction to view additional details about it.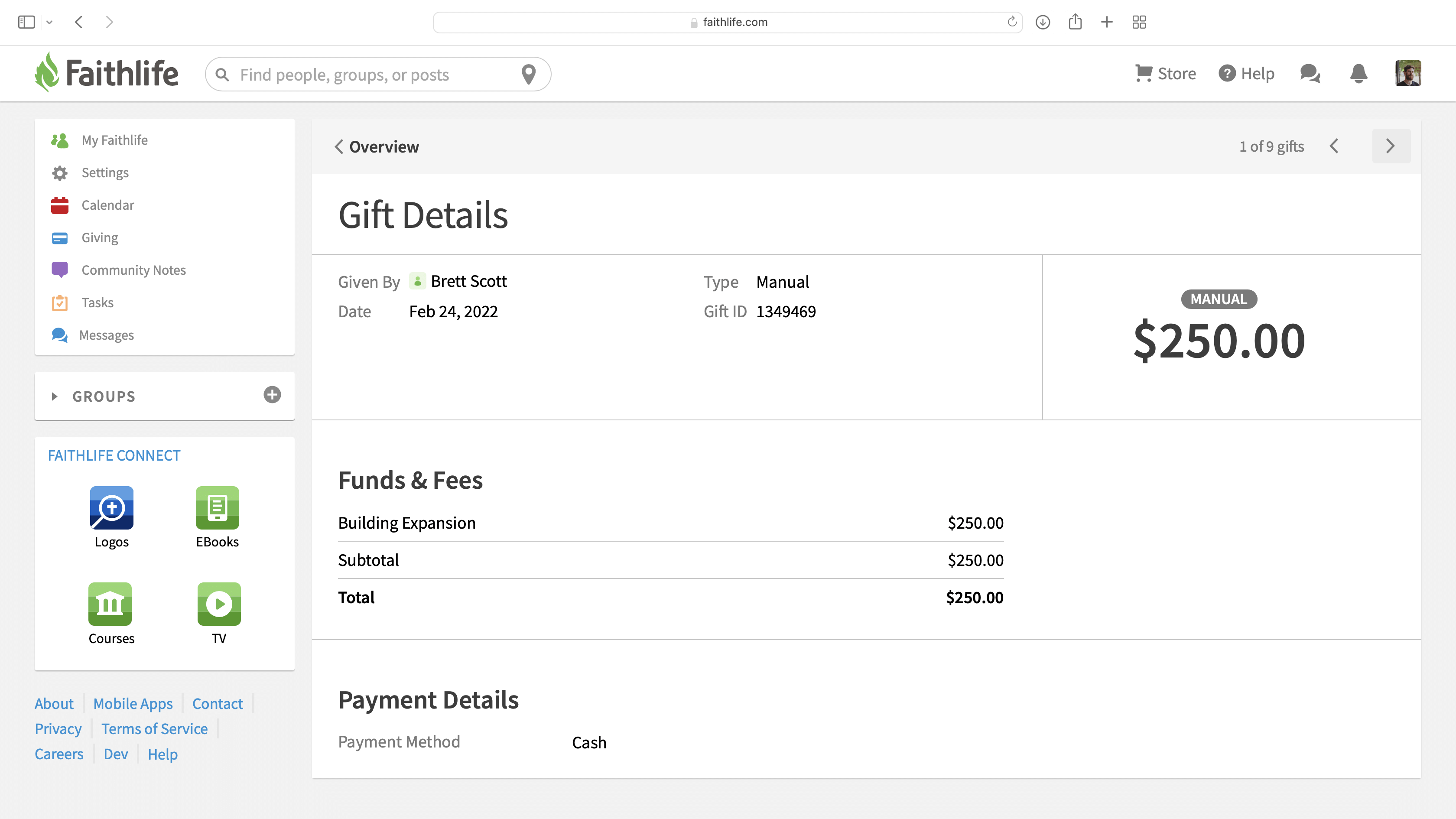 Faithlife Giving is easy for donors and simple to manage. Learn more about getting Faithlife Giving for your church.