When you signed up for Faithlife Giving, a subgroup of your church group called "Finance Team" was created for you. This subgroup protects your data by restricting it to those with access to the subgroup. By default, only the user who enables Faithlife Giving is added to the Finance Team. You handpick everyone who should have access to your financial data.
Note: Many pastors prefer not to have access to giving data. Even if your pastor is an admin of your church group, he will not be able to see your giving data unless you manually add him to the Finance Team subgroup.
1. Navigate to the Finance Team.
Your Finance Team is located in your church group's sidebar under Teams.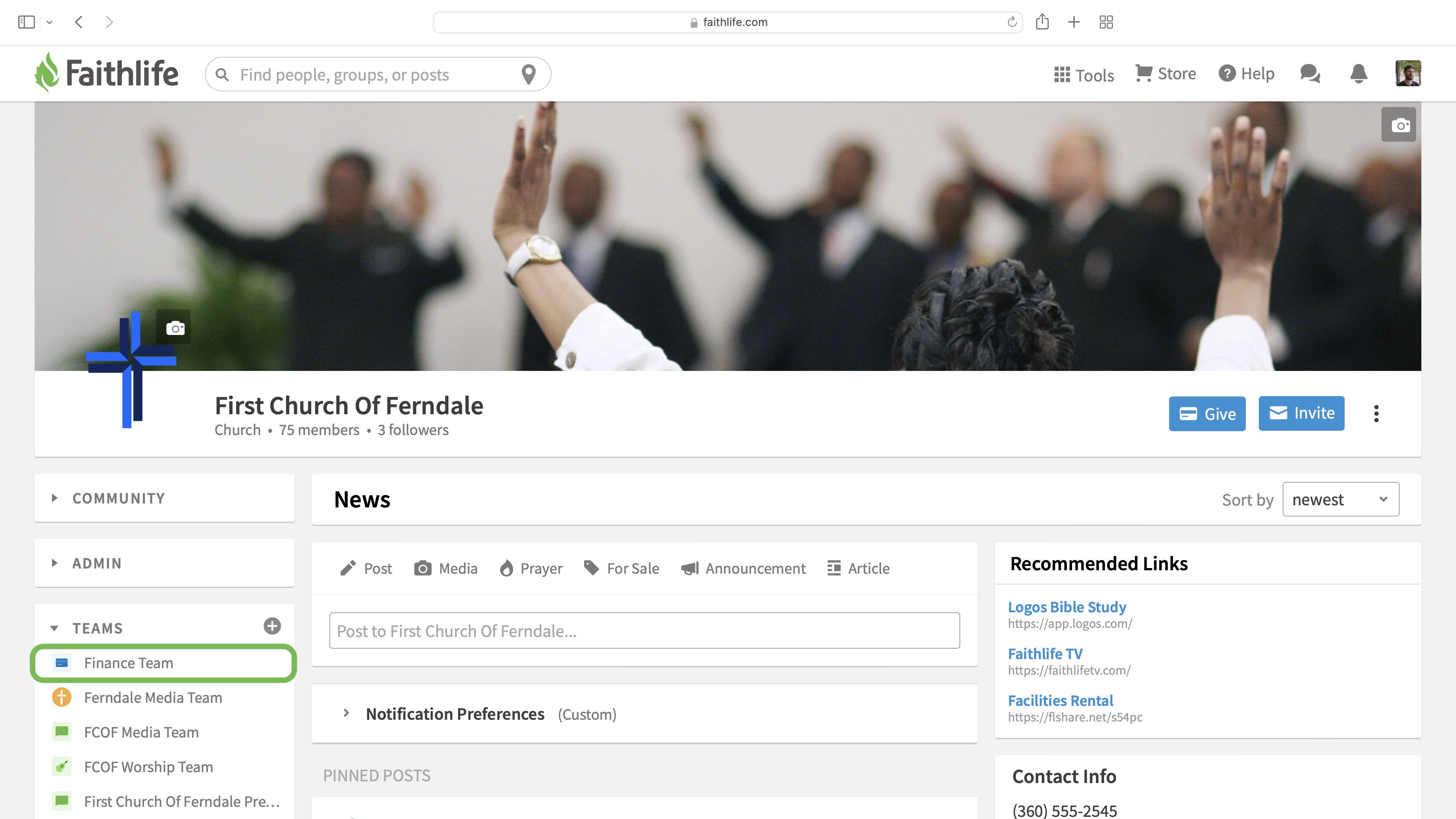 2. Click Add to Team in the top right-hand corner.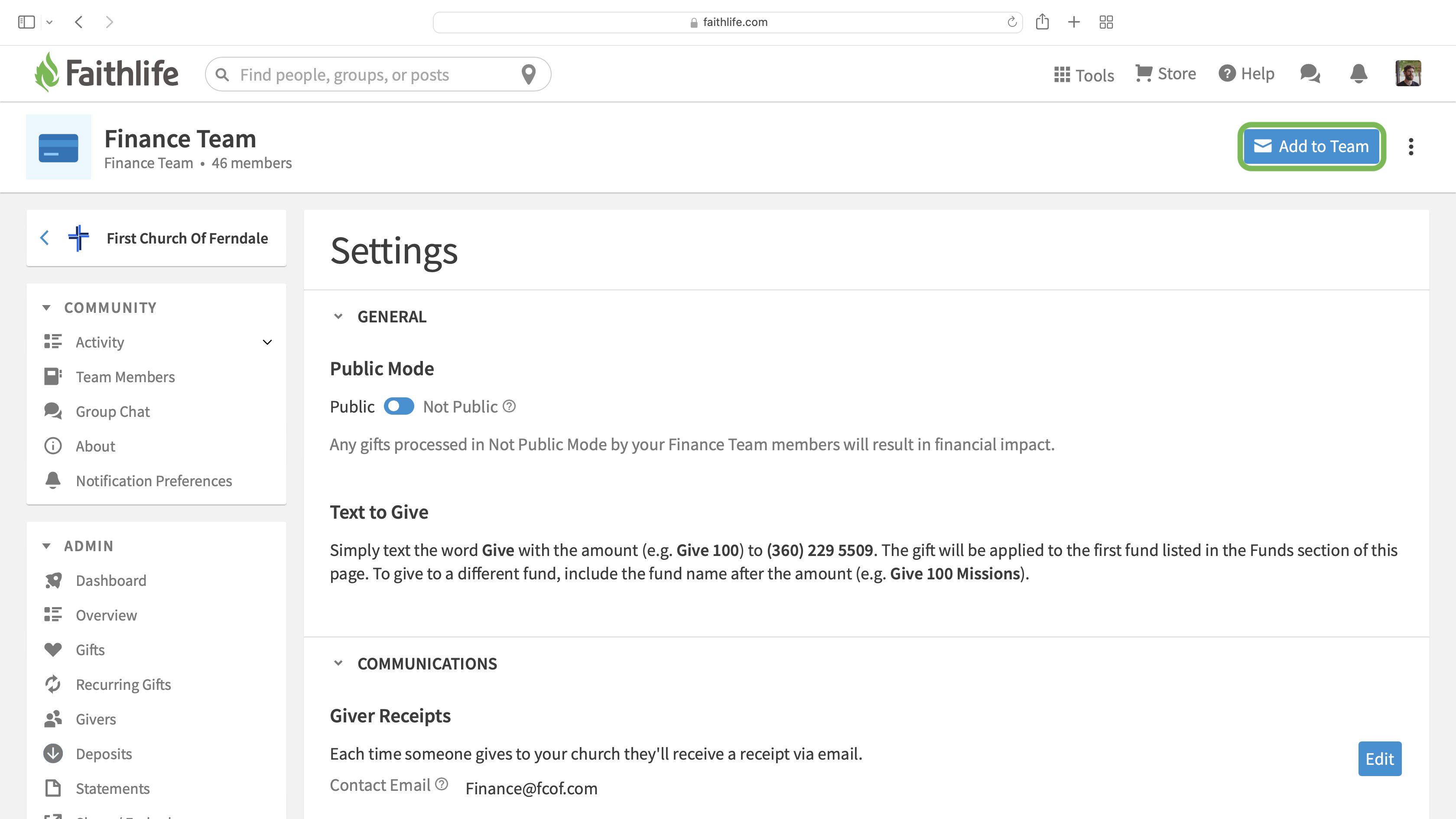 3. Add new members and send your invite.
To invite people to your team, search for their Faithlife accounts or add their email addresses. You can also import contact information from a CSV file or from your email contacts. Provide a personalized note if applicable and select Done.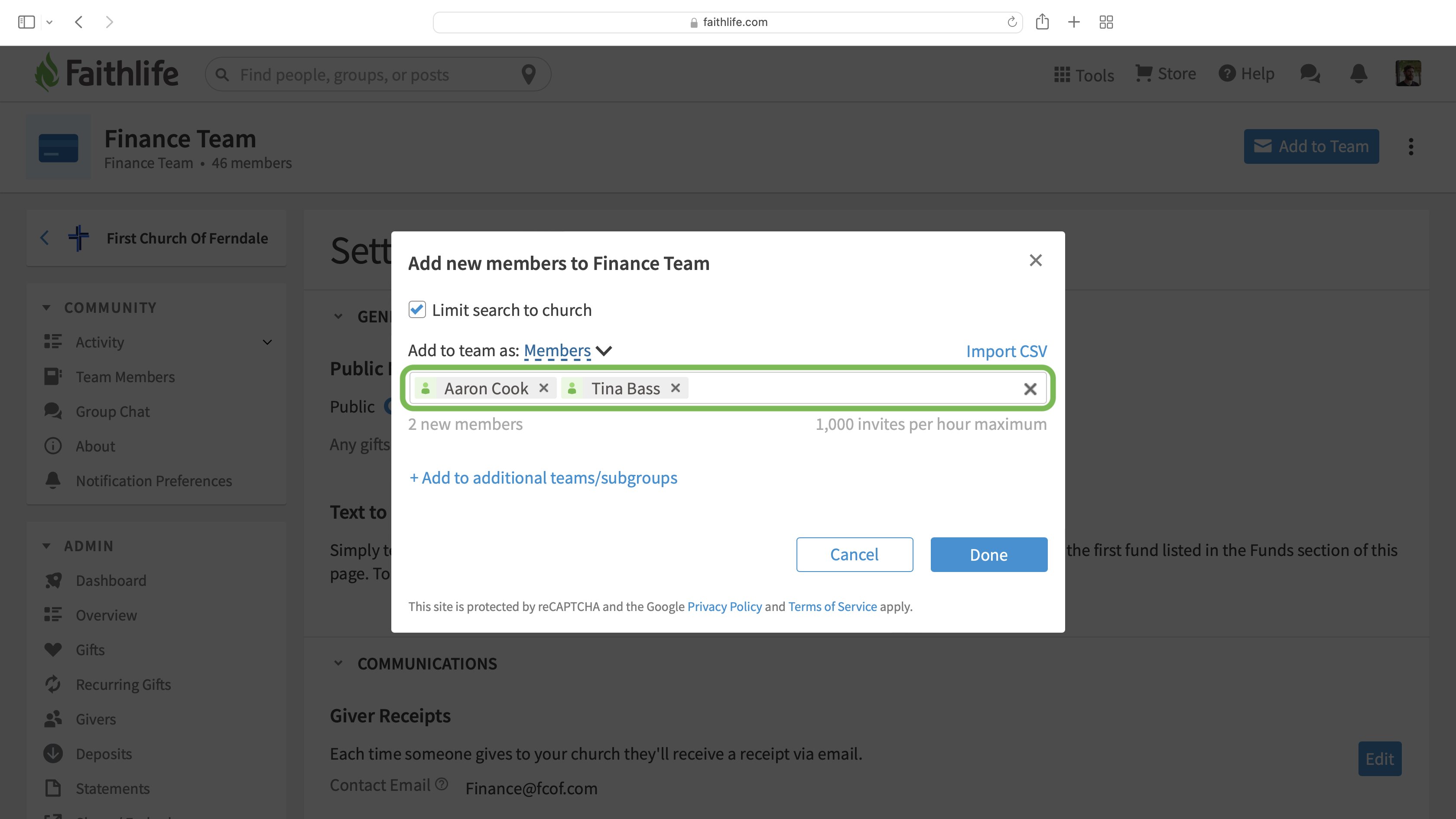 Note: There is no difference between a Member and a Moderator of the Finance Team.
4. Faithlife notifies those you invited.
The new members are automatically added to the Finance Team and receive a notification on their Faithlife.com account as well as an email if they are subscribed to notifications.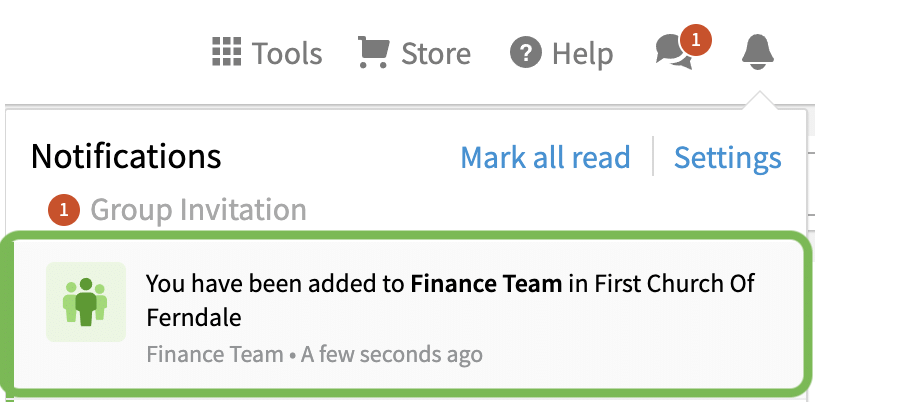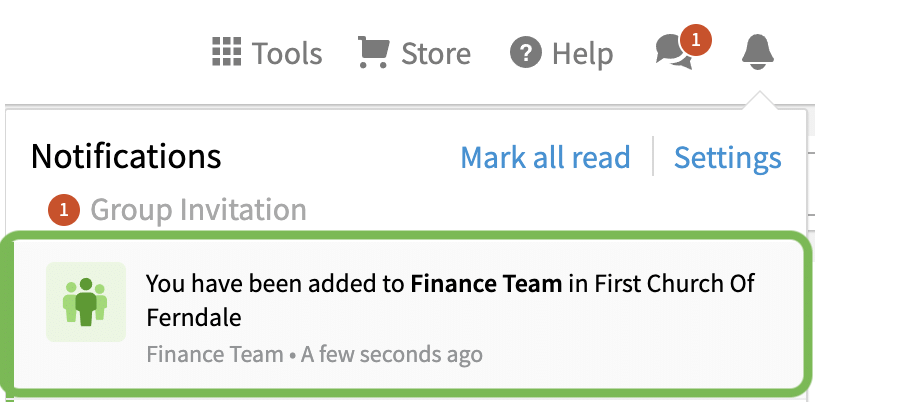 To view all team members, select Team Members in the Finance Team left-hand navigation menu.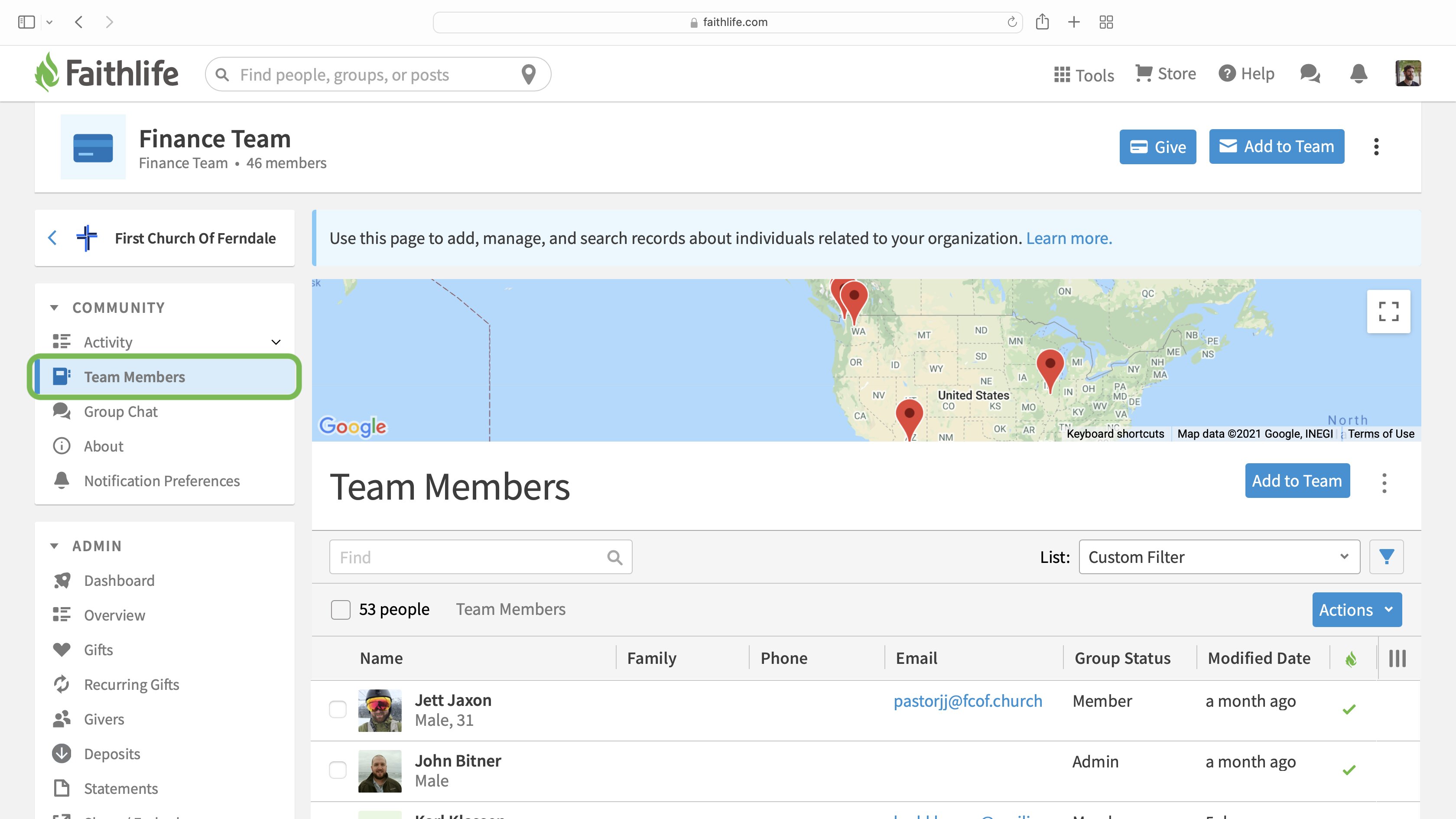 To remove a Member from the Finance Team
Click Team Members

.
Note: Your Finance Team is located under the Groups on your main Faithlife.com page or under Teams in your Church Group.
Check the box next to the person you want to remove.

Click Actions and select Remove from team

.