You can create and organize an unlimited number of funds (i.e., designations) at no extra cost. If you have several funds set up, you can organize them in folders to make them easier to navigate for your givers.
Note: Learn how to create giving campaigns (i.e., time-bound donation goals associated with a fund).
1. Navigate to Giving Settings.
To add a fund, navigate to your church group's Finance Team on Faithlife.com, expand Settings in the Admin sidebar and select Giving.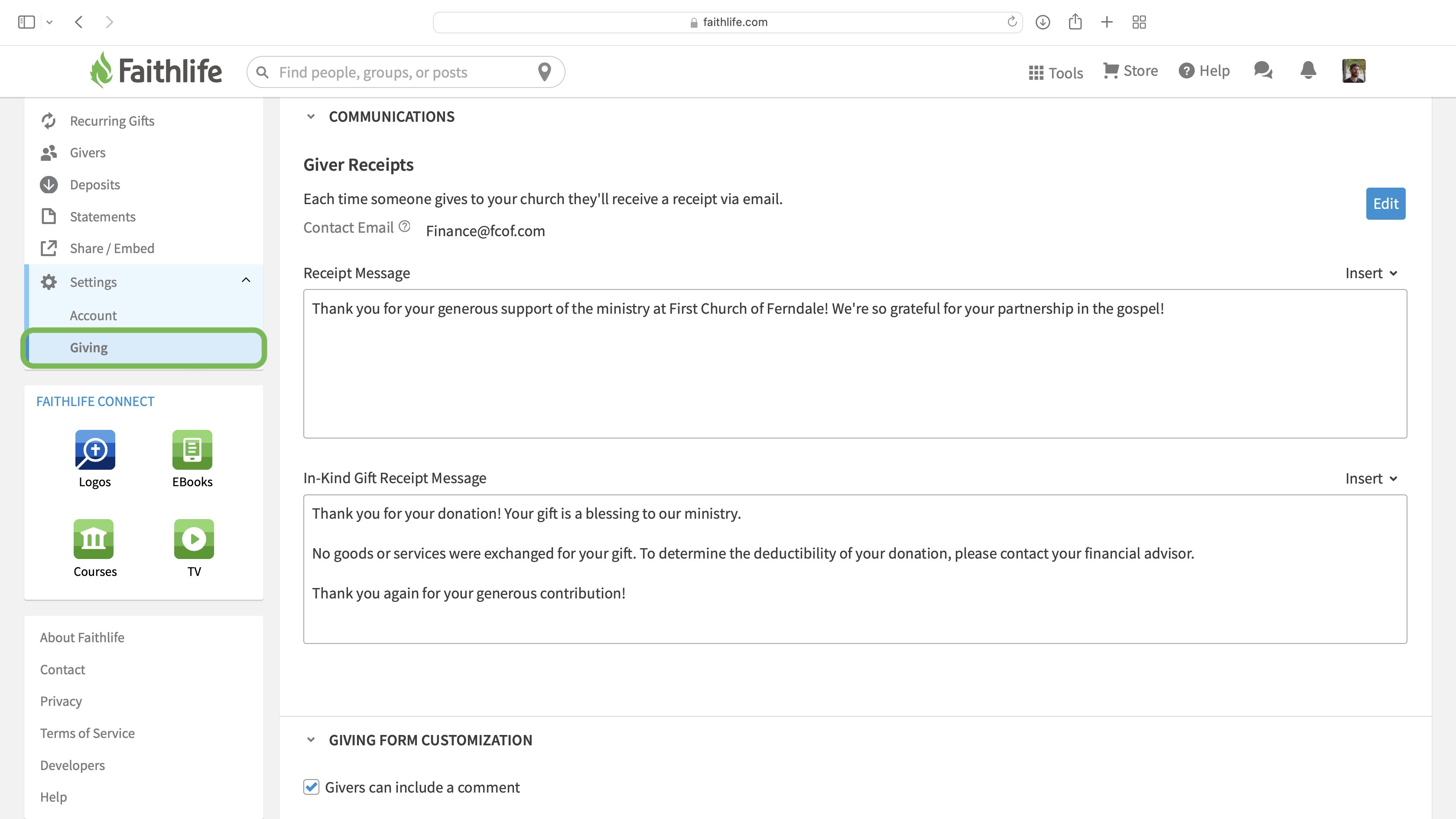 2. Add new funds.
Scroll down to the Funds section. Funds provide tangible categories for donations, like General, Missions, and more. Click Add fund to add a new fund.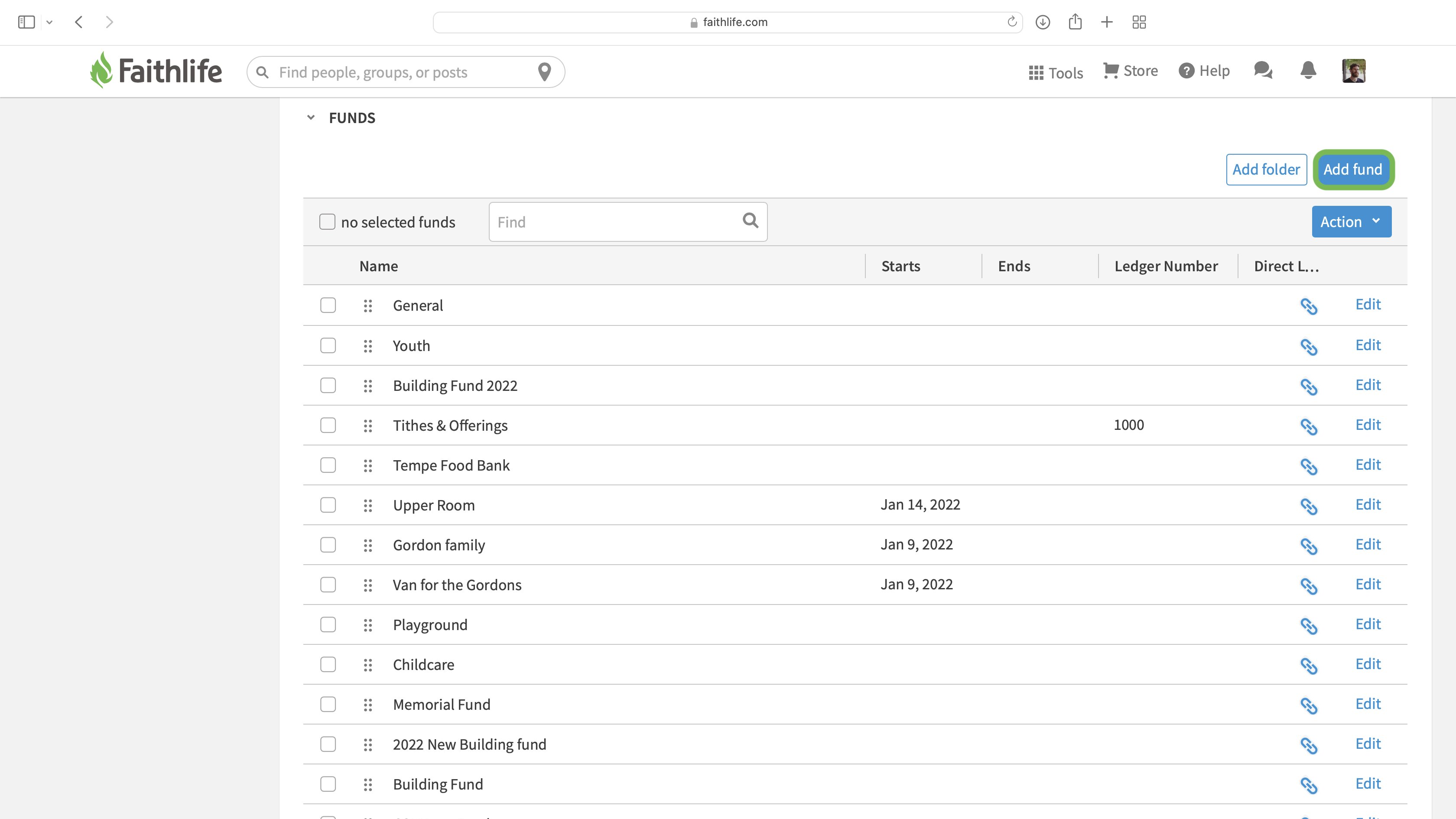 Provide fund details and click Save.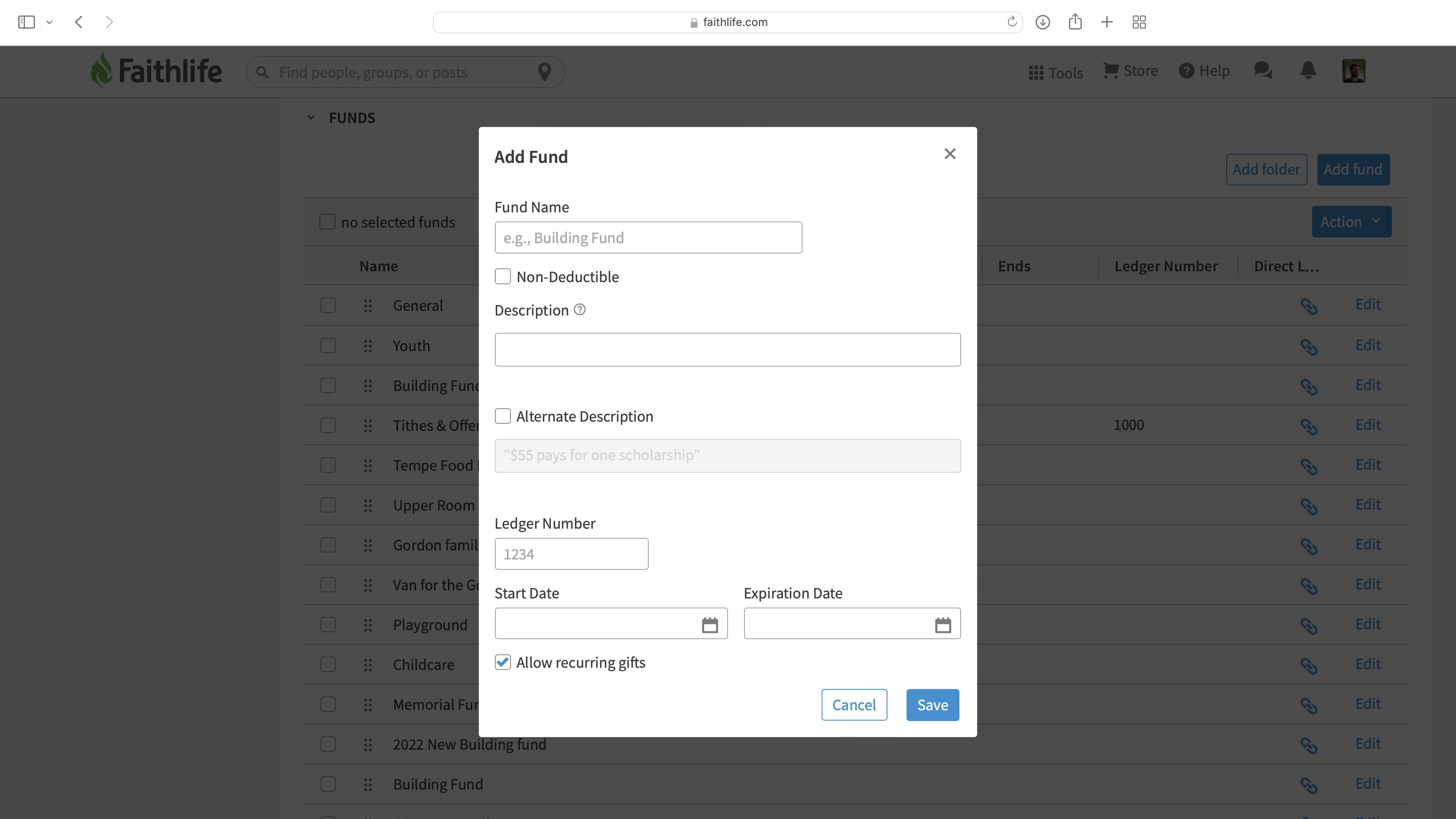 Fund Name: a short, descriptive name for the fund
Non-Deductible: check this box if you are accepting donations in exchange for "thank you" gifts (i.e., quid pro quo contributions). Once a non-deductible fund is created, you cannot change it to a regular fund. Learn more about quid pro quo contributions.
Description: visible after a giver selects the fund; it helps them understand the impact of their gift
Alternate Description: optional details about the fund
Ledger Number: a ledger number for the fund
Start Date: when the fund becomes visible for your givers
Expiration Date: when the fund stops being visible for your givers
Allow Recurring Gifts: this box is checked by default, but if you would like to prevent givers from configuring recurring gifts for this fund, uncheck this box. Recurring gifts are not allowed for non-deductible funds or funds with end dates.
3. Organize funds.
The top-most fund will show as your default fund in your giving form. To reorder funds, click and drag the move icon

for the given fund.
To further organize your funds, click Add folder and provide a folder name. Drag and drop funds into your folder with the move icon

. To move multiple funds to a folder, check multiple fund rows, click Action, and select Move to folder….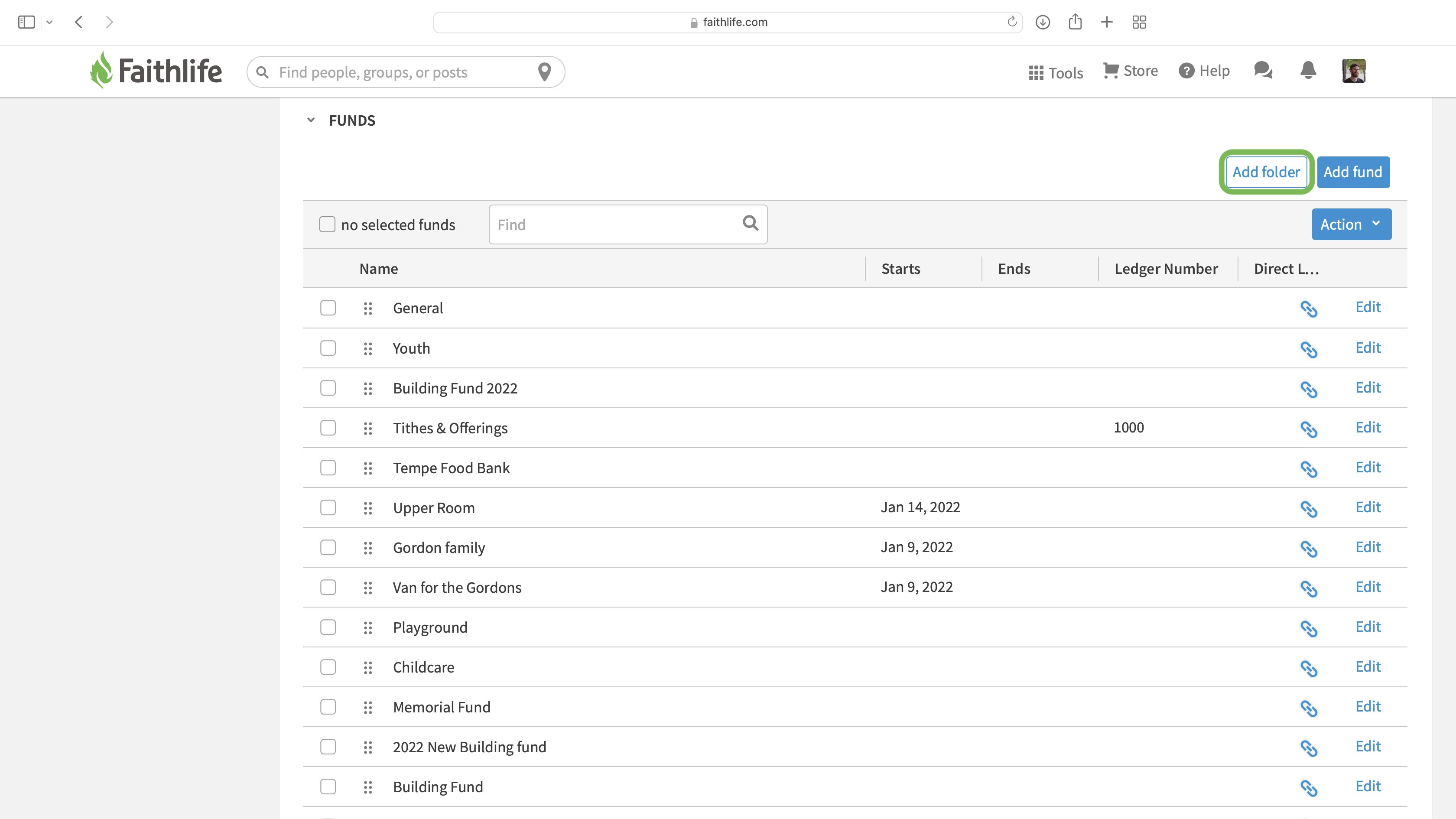 If you have more than 20–30 funds, we recommend checking the Interactive Funds Menu, as it makes your form easier to navigate.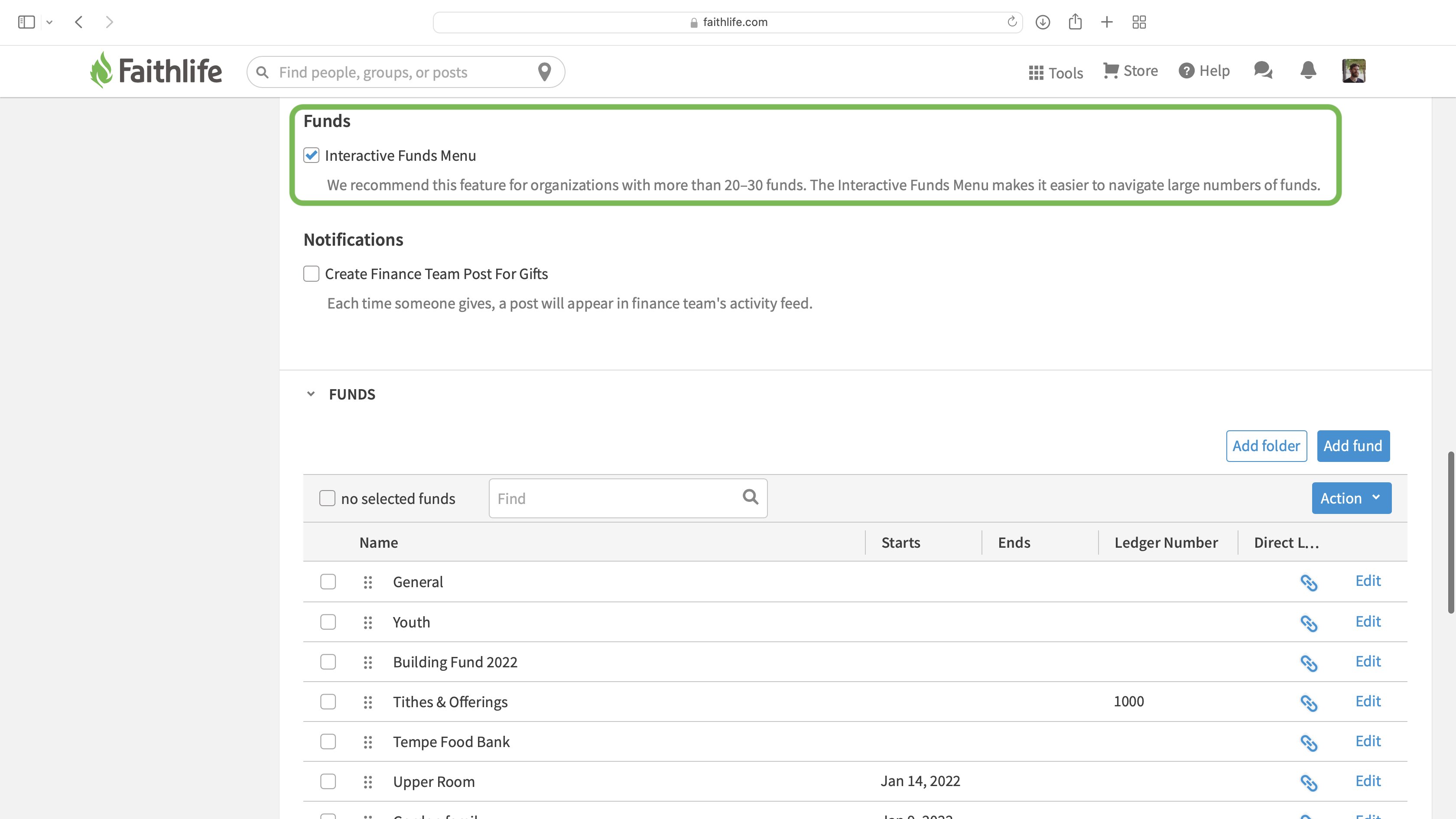 Any funds within folders will show in collapsable menus and givers can search for specific areas of giving—making it easy for your givers to select the funds they want to contribute toward.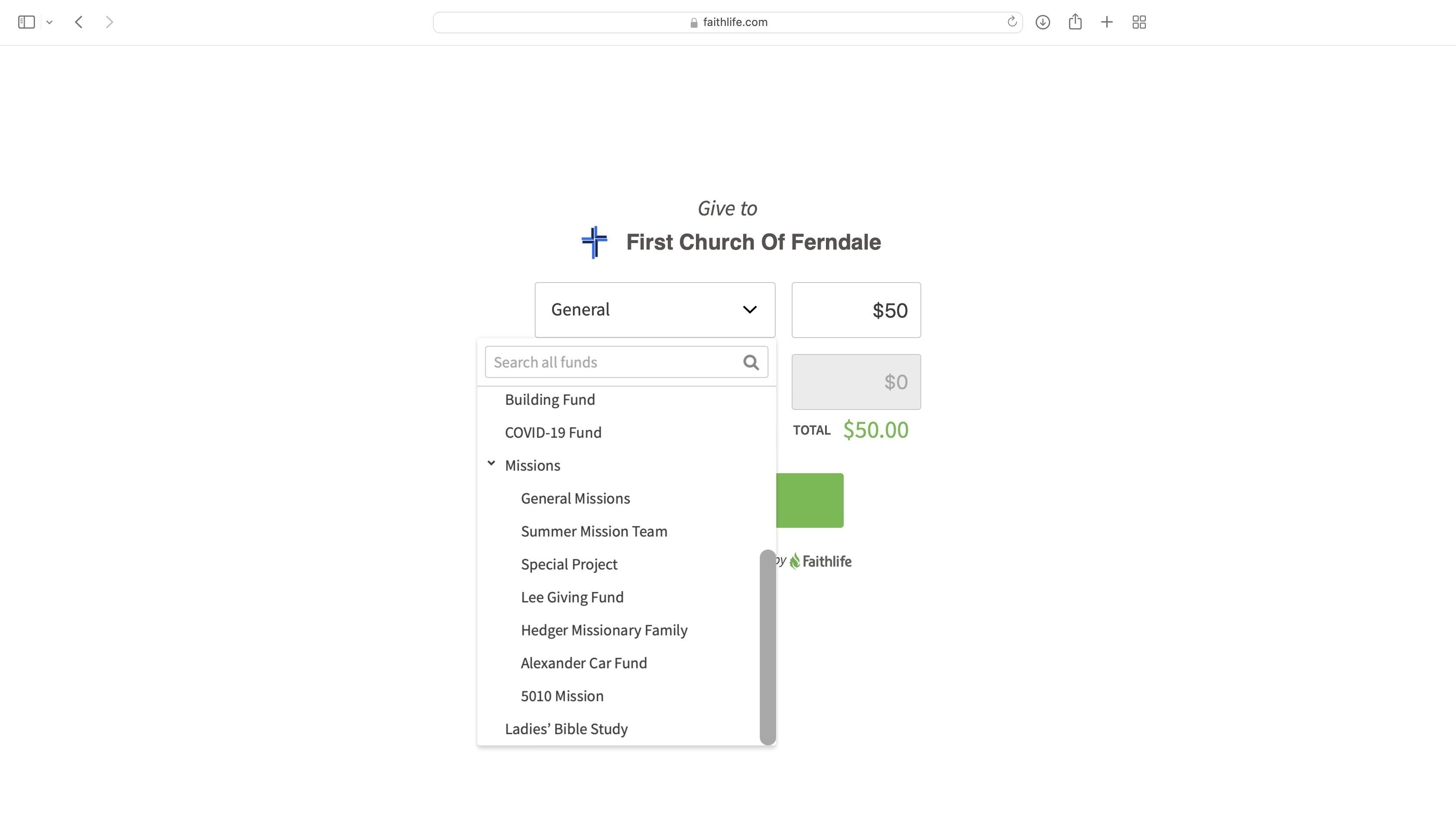 4. Share funds.
You can share your giving form from the admin panel's Share/Embed menu option.
To share a link to a specific fund, click the link icon

to copy it to your clipboard. The form defaults to your linked fund, though givers can manually select a different fund from your fund list.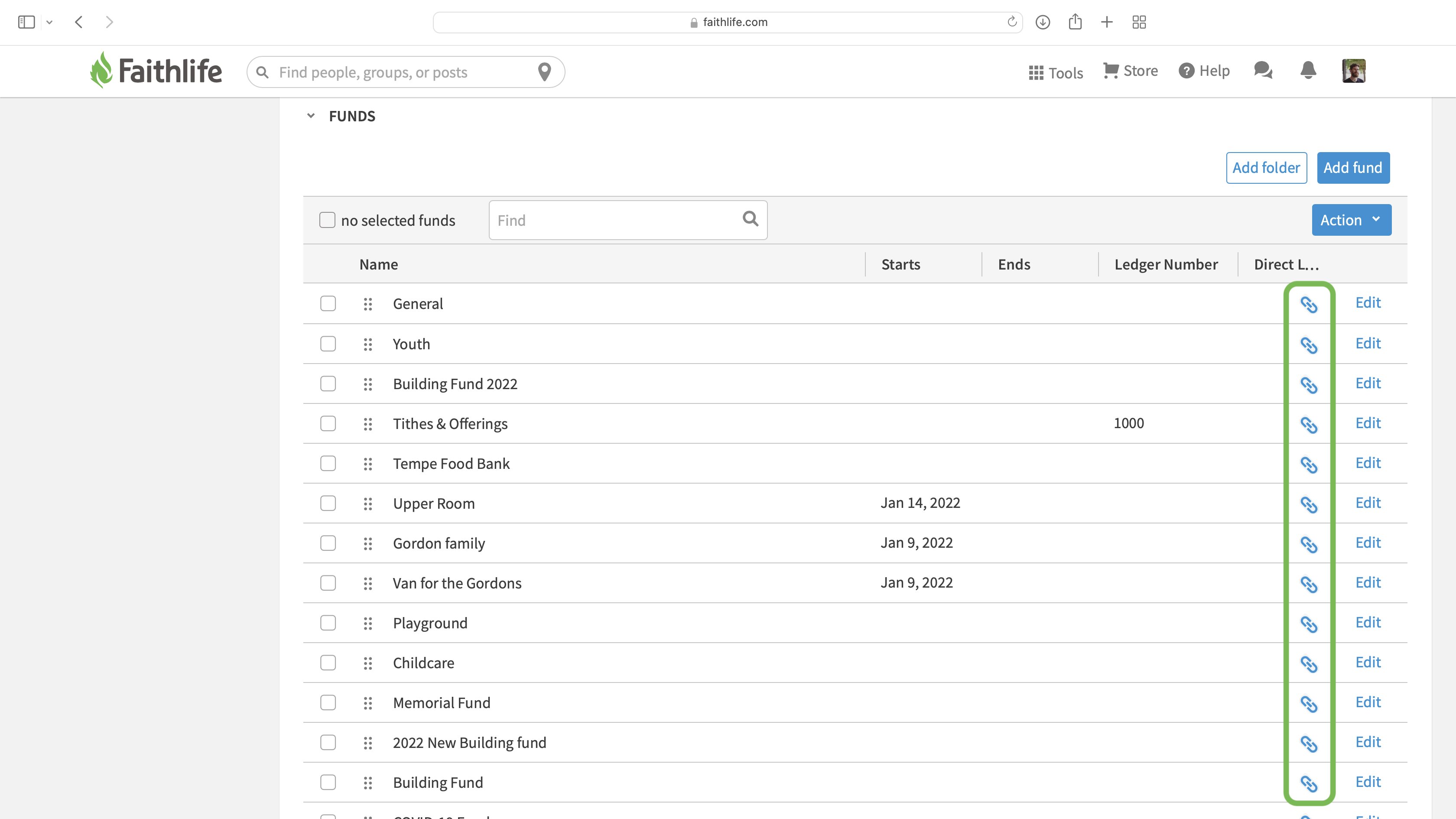 5. Deactivate and reactivate funds.
Deactivate a Fund
Faithlife Giving divides your existing funds into two categories: active and inactive. Active funds are visible to your givers while inactive funds are hidden. If you no longer want a fund to display as an option for your givers, deactivate it using one of three options:
Drag the fund's the move icon to position it in the Inactive funds folder
Check multiple fund rows, click the Action button, and select Deactivate Fund(s)
Open the fund's Edit menu and click Deactivate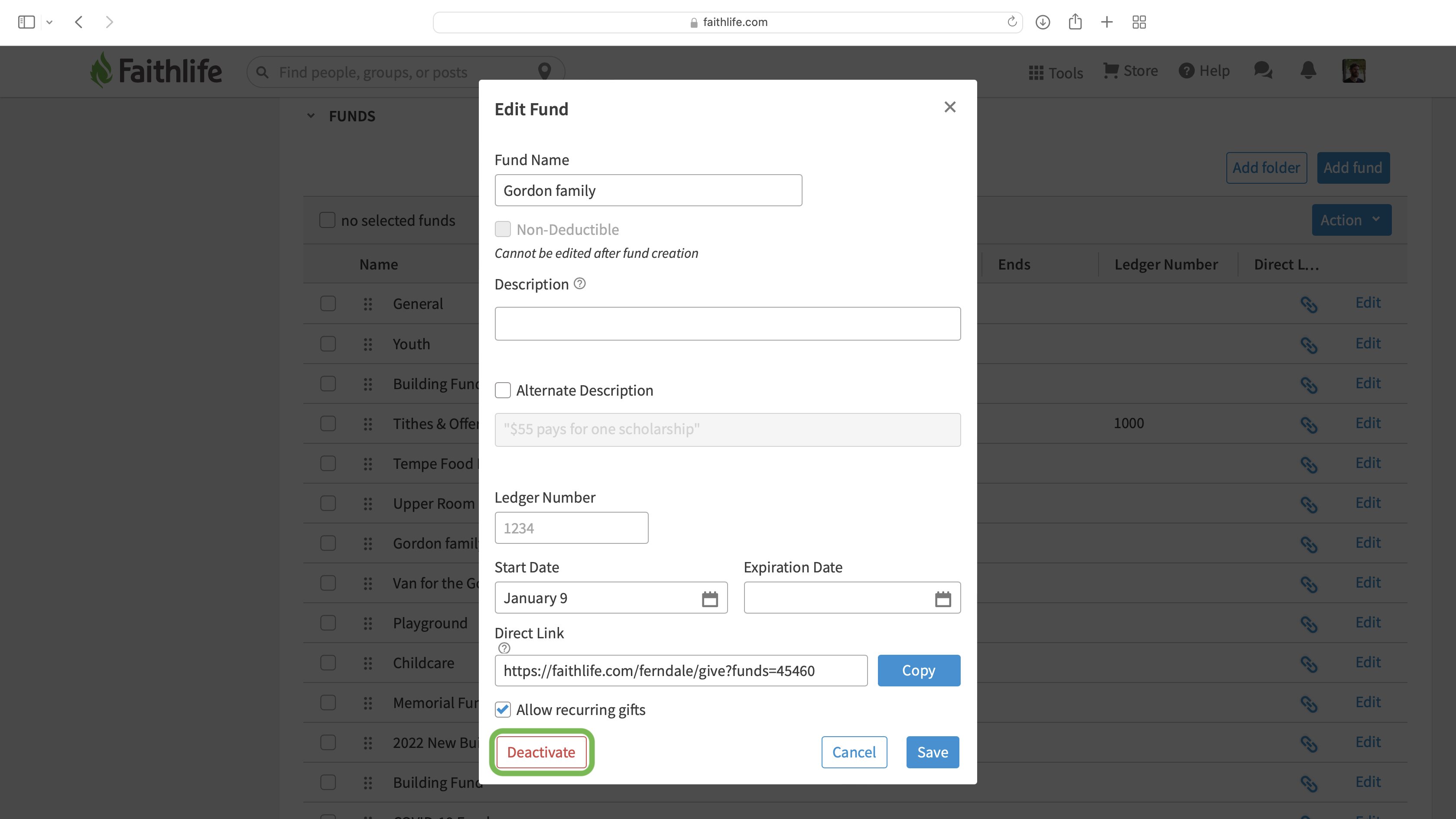 Deactivated funds will still display in your reports but will be hidden in your giving form. This ensures you never lose a fund or its information. You can always reactivate a fund (see below). If you delete a folder (using the folder's Edit menu), any funds contained in the folder will be deactivated. You can reactivate them manually.
Note: If you need to change the fund designation for a gift that has already been given, you can do so from the Gifts menu. Select the gift, choose the More options icon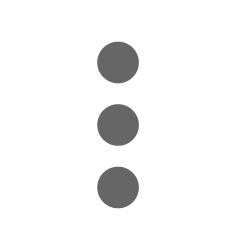 , and choose Edit. Learn more.
Reactivate a Fund
To reactivate a fund, click and drag the move icon

for the given fund to move the fund out of the Inactive funds folder back into your active fund area.
Note: Deleted folders must be re-created.