With Faithlife Giving, it's easy to create as many funds (i.e., designations) as you need.
1. Navigate to Giving Features.
To add a fund, navigate to your church group's finance team on Faithlife.com, expand Giving Configuration in the Admin navigation menu and select Giving Features.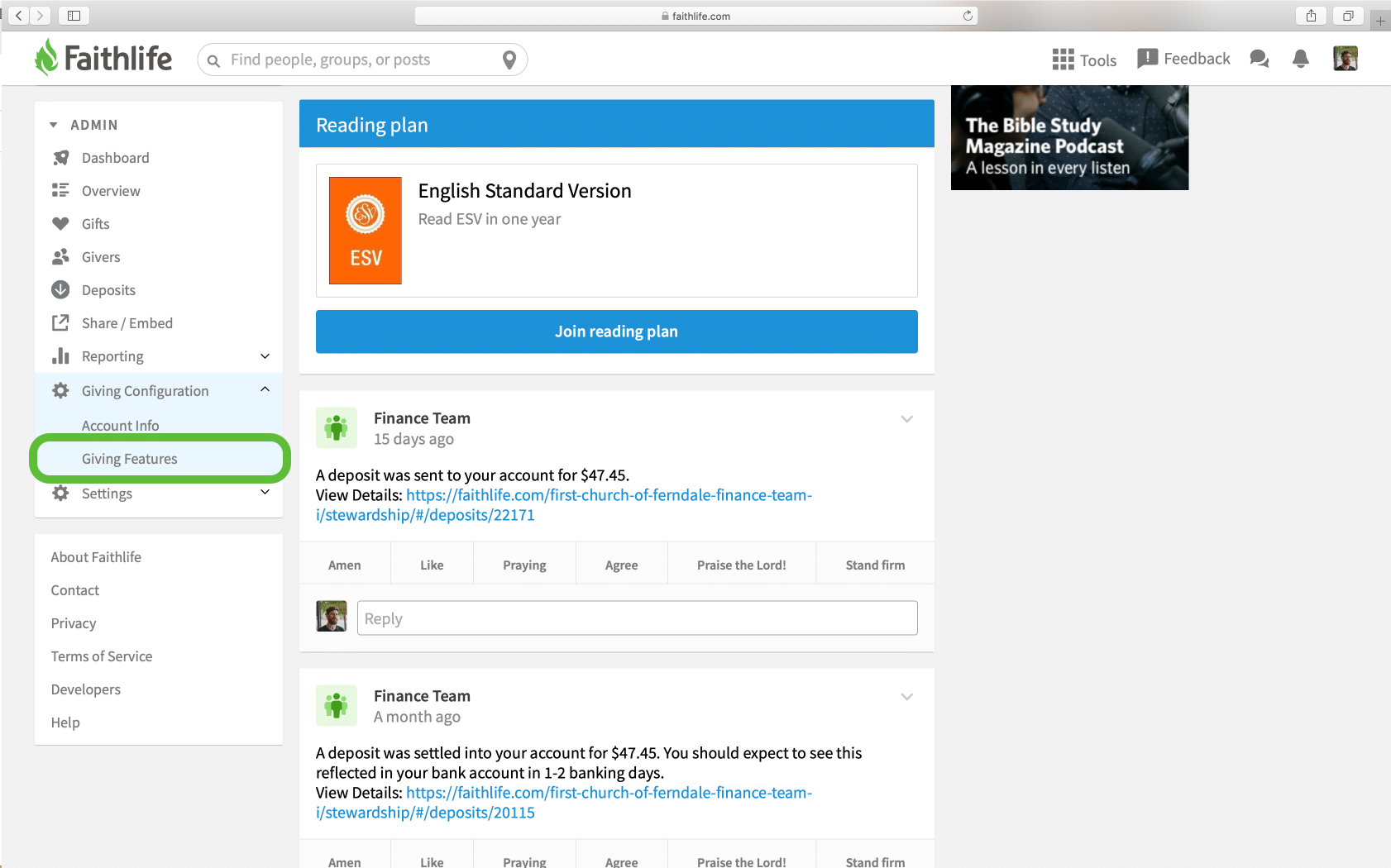 2. Scroll down to the Funds or Campaigns section.
Funds provide tangible categories for donations, like General, Missions, etc.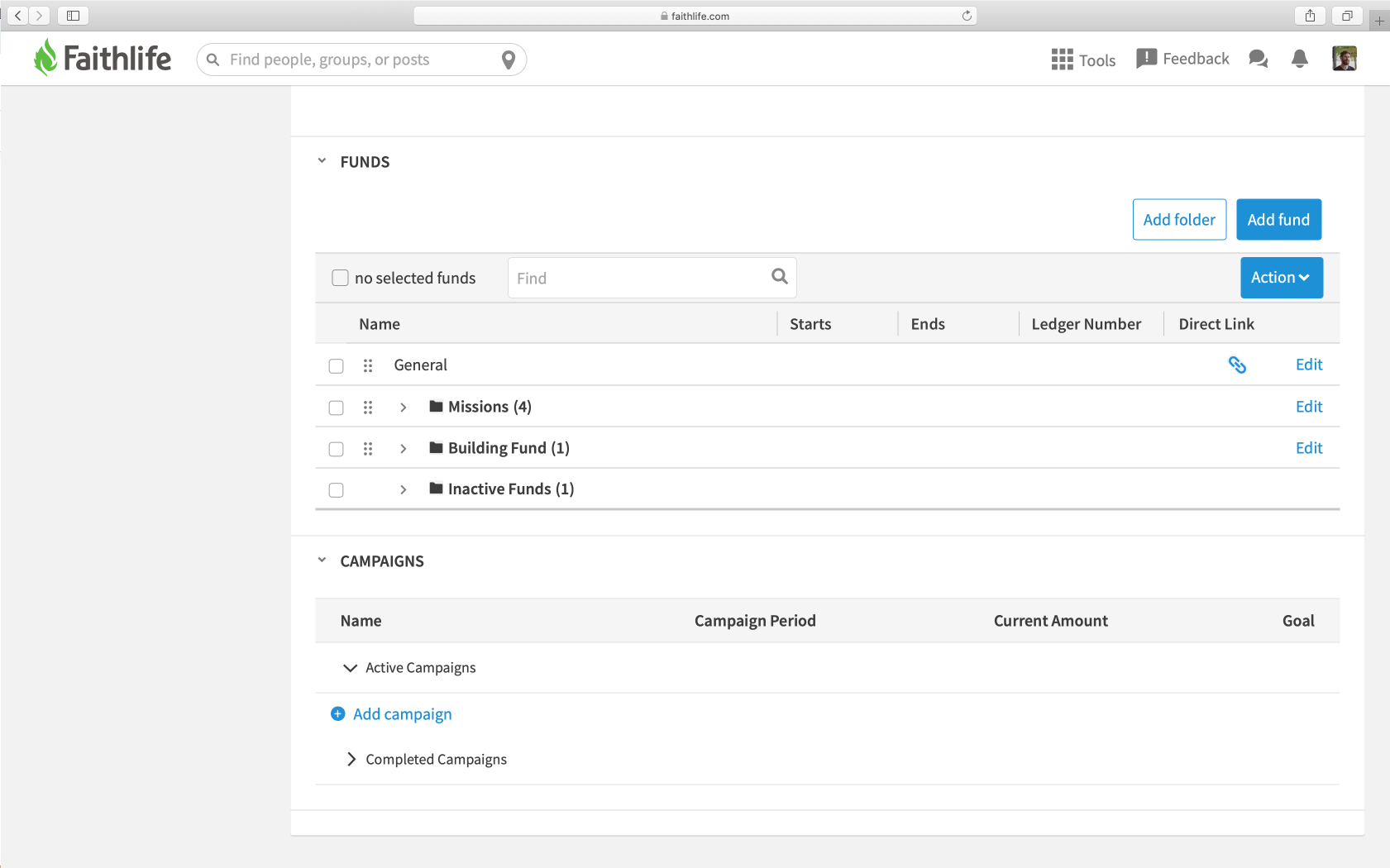 Campaigns are time-bound donation goals associated with a fund. Campaigns are often effective because they provide a tangible target for donations (e.g., mission trip fundraising, building campaign, etc.).
3. Click Add fund or Add campaign, provide the appropriate details, and click Save.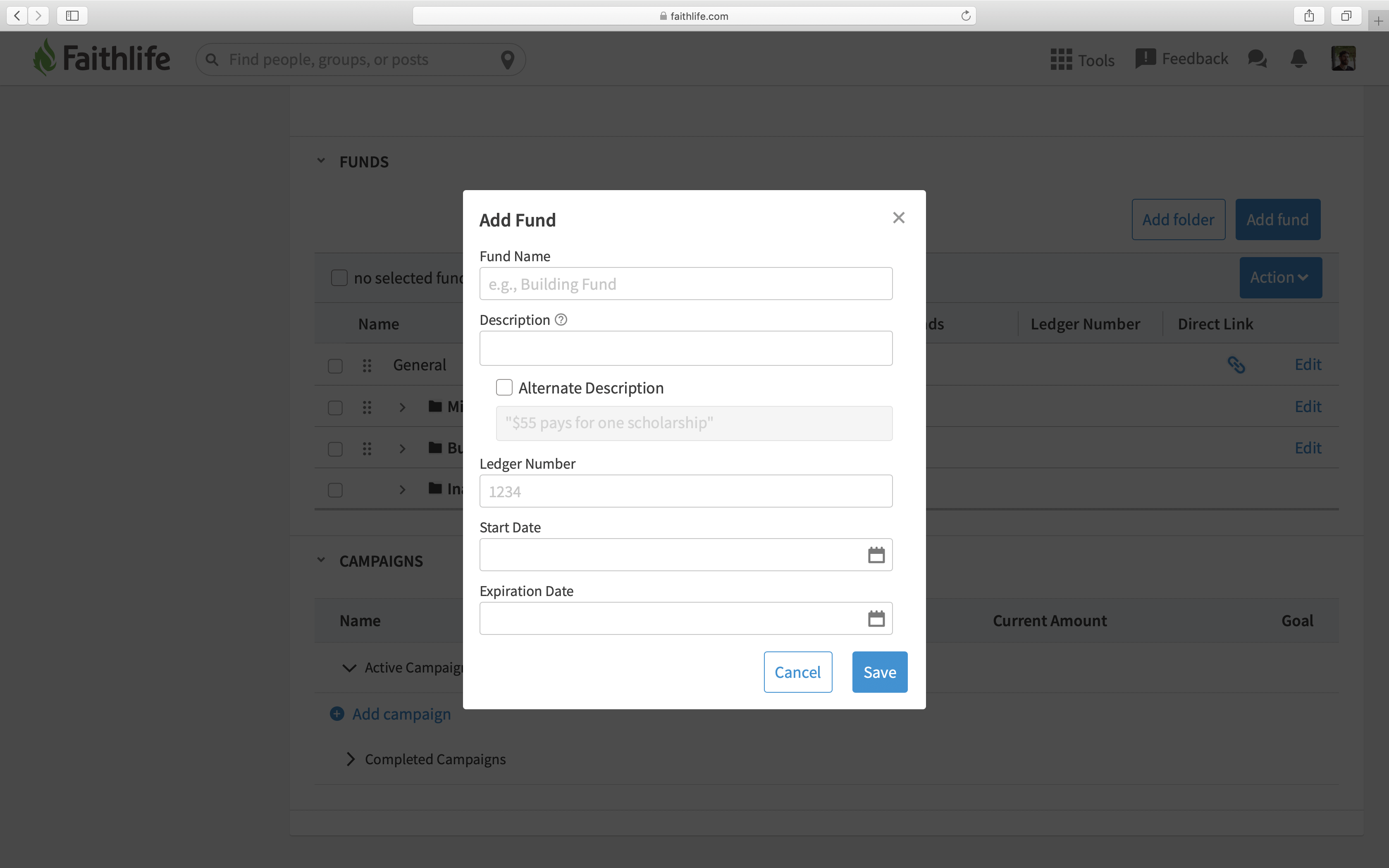 Note: To edit or deactivate a fund select the more options menu
for the fund in question. Deactivated funds appear below (under Inactive Funds) and can be reactivated by clicking the Activate button. To edit or end a campaign select the more options menu for the campaign in question. Completed campaigns appear below.
4. Optional: Add your funds to folders.
If you have a large number of funds, organizing them in folders will make them easier for your givers to find the specific fund they want to give to.