With Faithlife Giving, you can export your gifts to a CSV file for easy import into your church's accounting software like Quickbooks from the Gifts report in your Finance Team.
1. Open your Finance Team.
Go to Faithlife.com and select your Finance Team in the left-hand sidebar.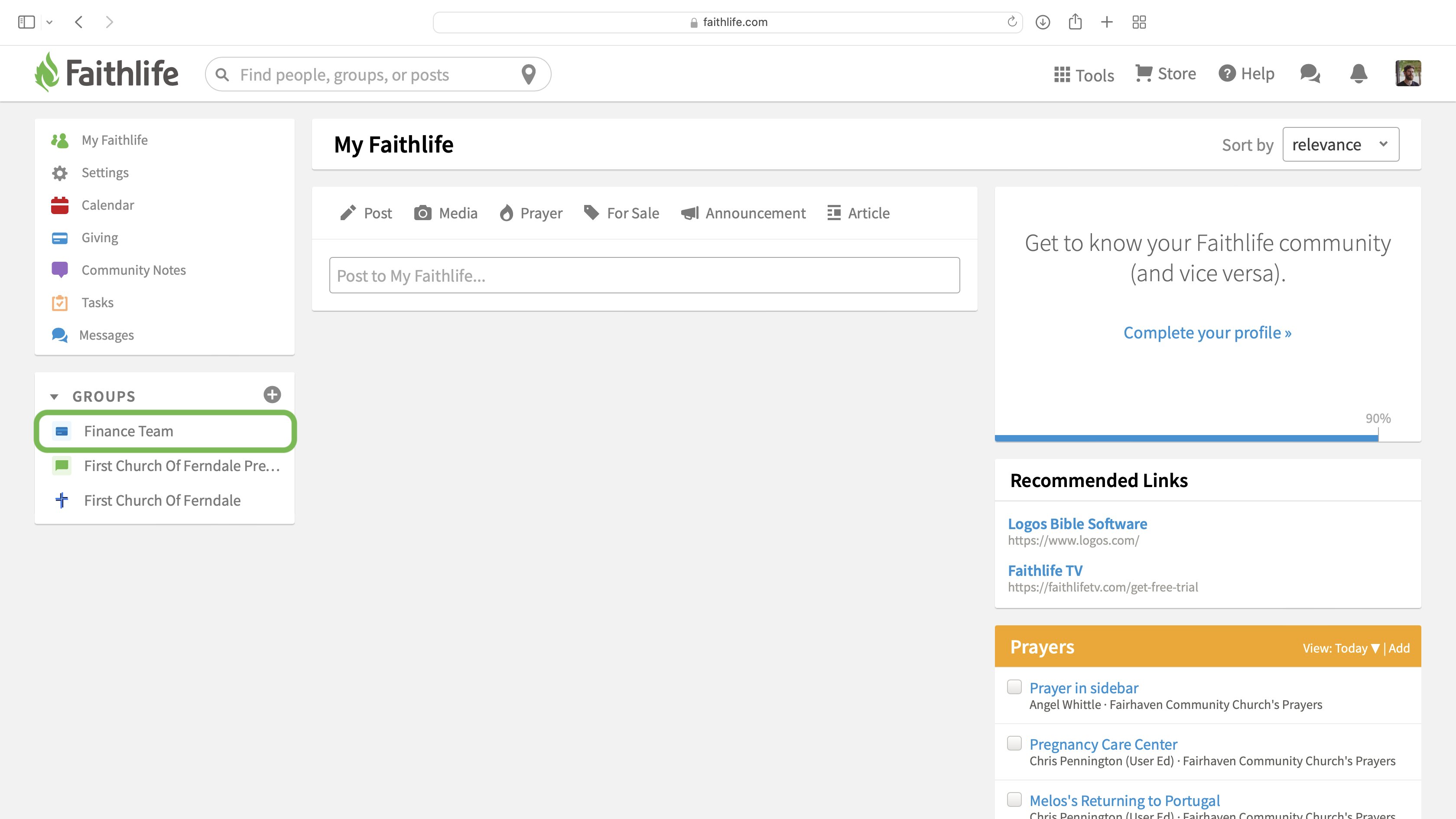 Note: You must be a member of your Finance Team to view or export giving data.
2. View your gifts.
To view your gifts, select Gifts in the Admin sidebar.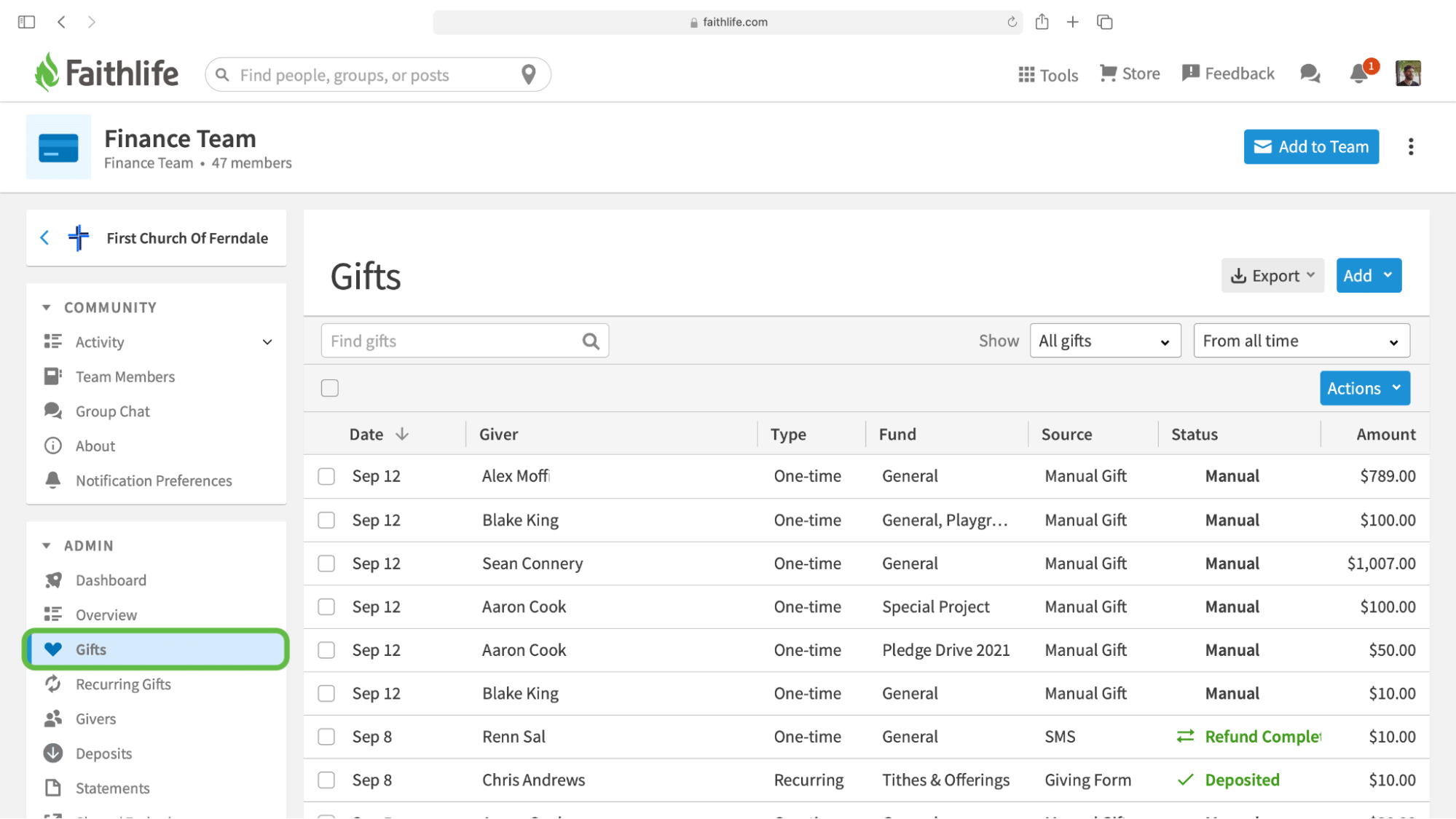 2. Filter and sort your gifts.
You can adjust the report by filtering gifts by gift type (e.g., cash, in-kind) and time period. The time period filter provides predefined date ranges or allows you to input your desired date range.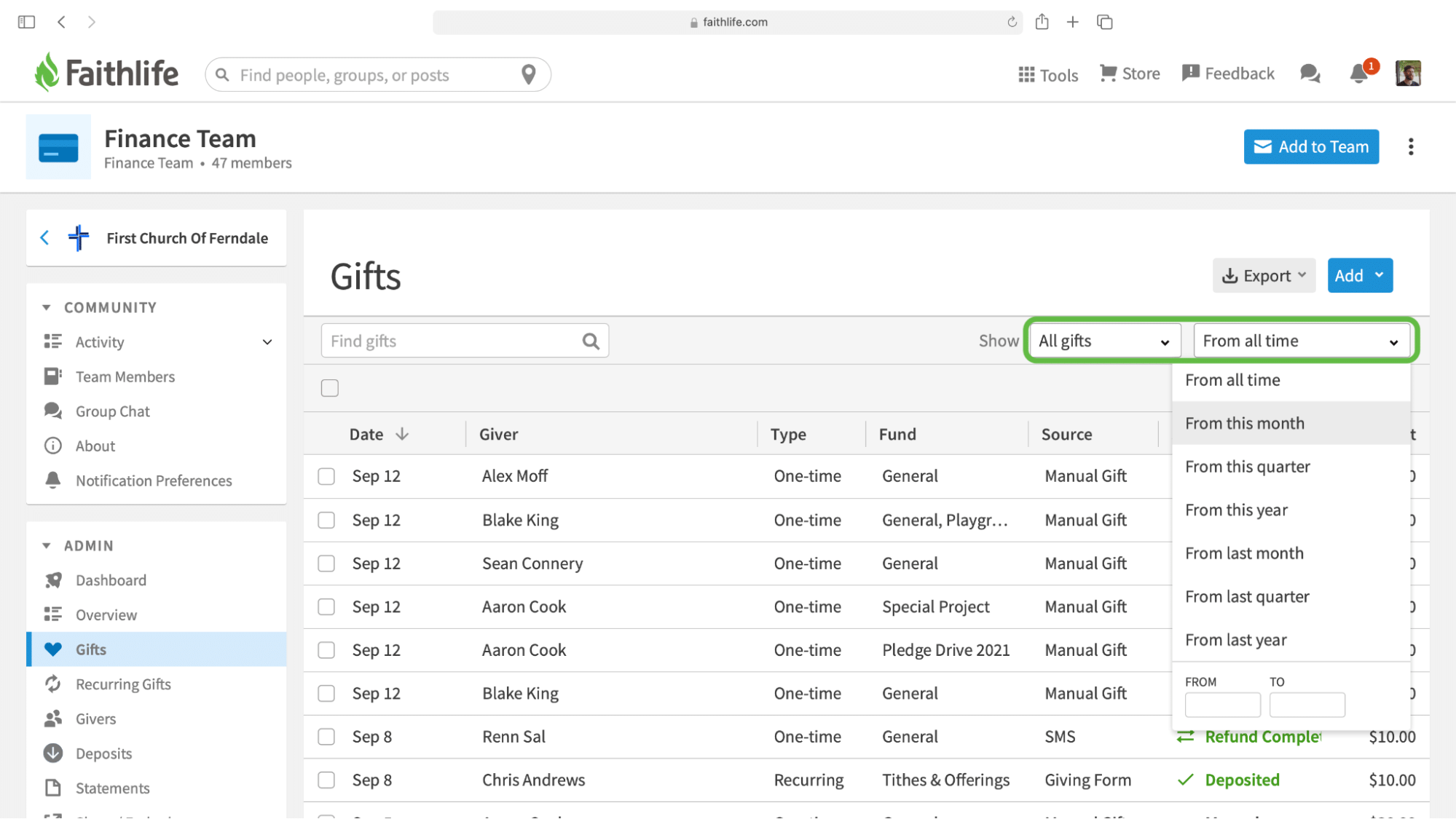 By default, this page shows all gifts in chronological order, but you can also click the column headers to sort by date, giver, type, status or amount. An arrow next to the column header indicates whether the column is sorted in ascending or descending order.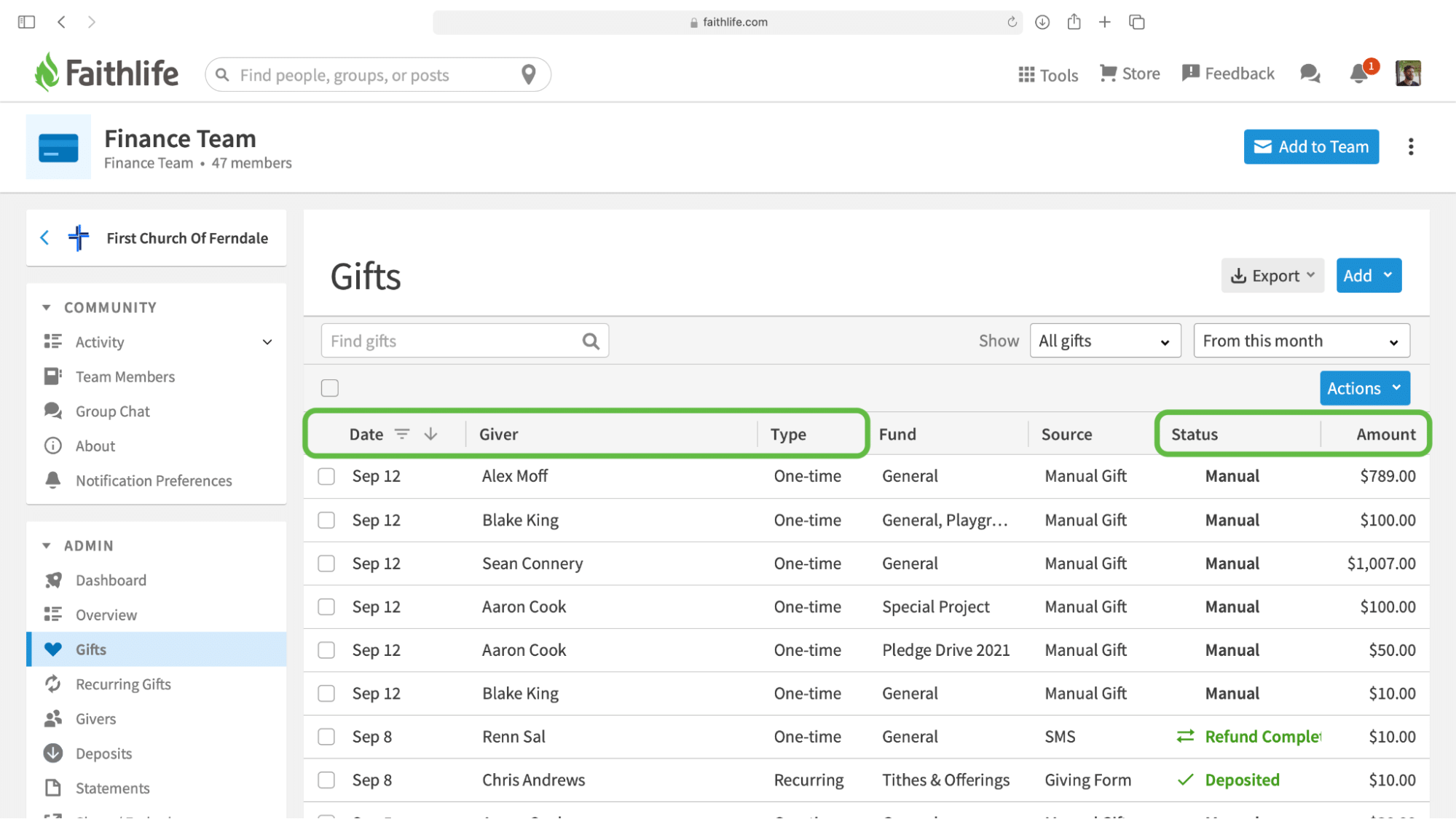 3. Export your gifts.
Once the page is displaying the information you would like to download in a CSV file, click Export.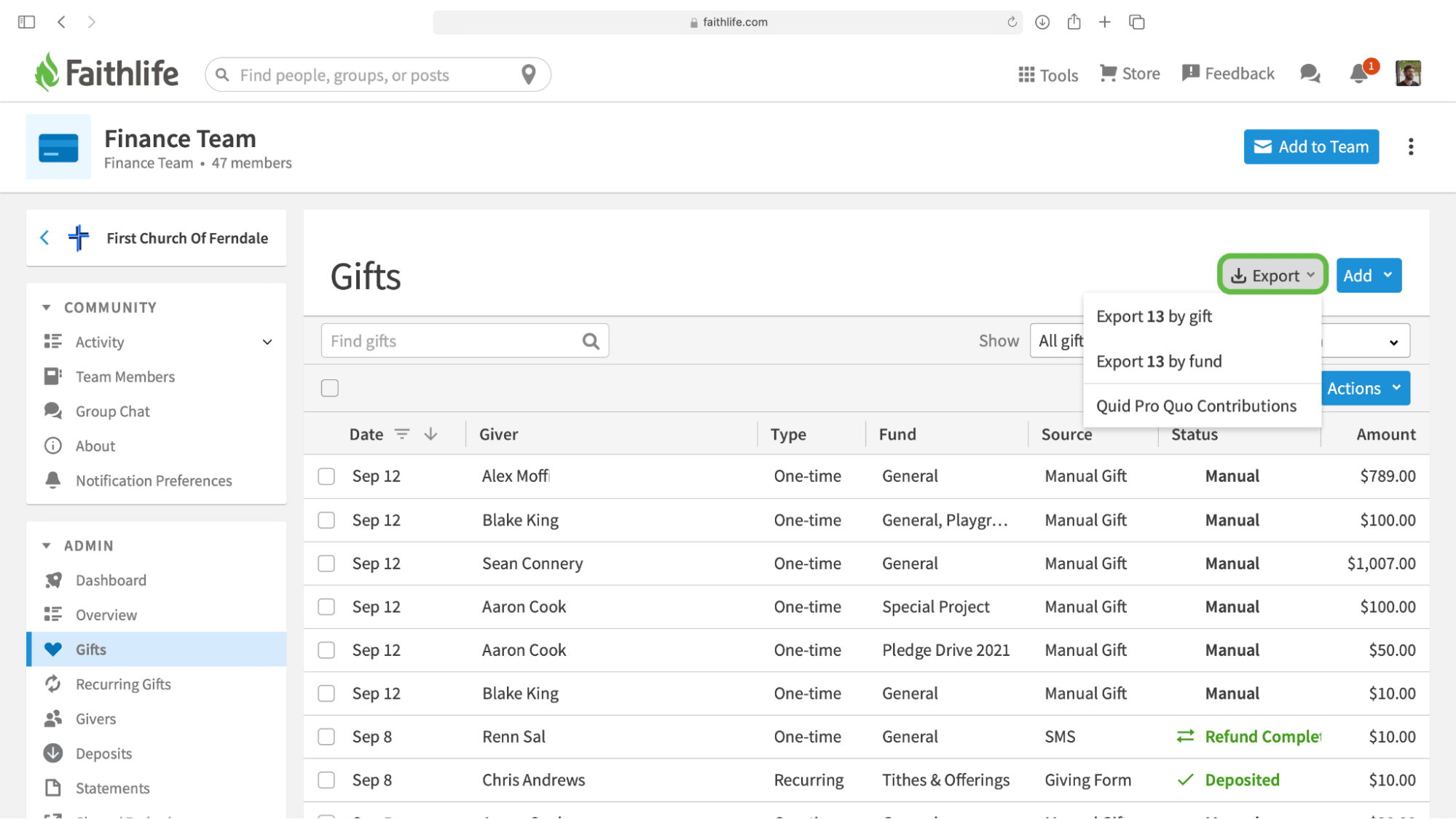 You can then choose between three export options:
Export by gift: keep single gifts together, even if the gift has multiple fund designations
Export by fund: split gifts by fund designation
Quid Pro Quo Contributions: export data for any nondeductible gifts (learn more)
Note: For example, a single gift for $500 may include three fund designations: $400 to the General fund, $60 to the Missions fund, and $40 to the Building fund. Exporting by gift will show the total gift on one line, whereas exporting by fund will break that gift into three lines, one for each fund.
The exported file will include comprehensive details for all donations given during your selected time period, including those given to funds that are now deactivated.