With Faithlife Giving, you can export your gifts to a CSV file for easy import into your church's accounting software like Quickbooks from the Gifts report in your Finance Team.
1. Open your Finance Team.
Go to Faithlife.com and select your Finance Team in the left-hand sidebar.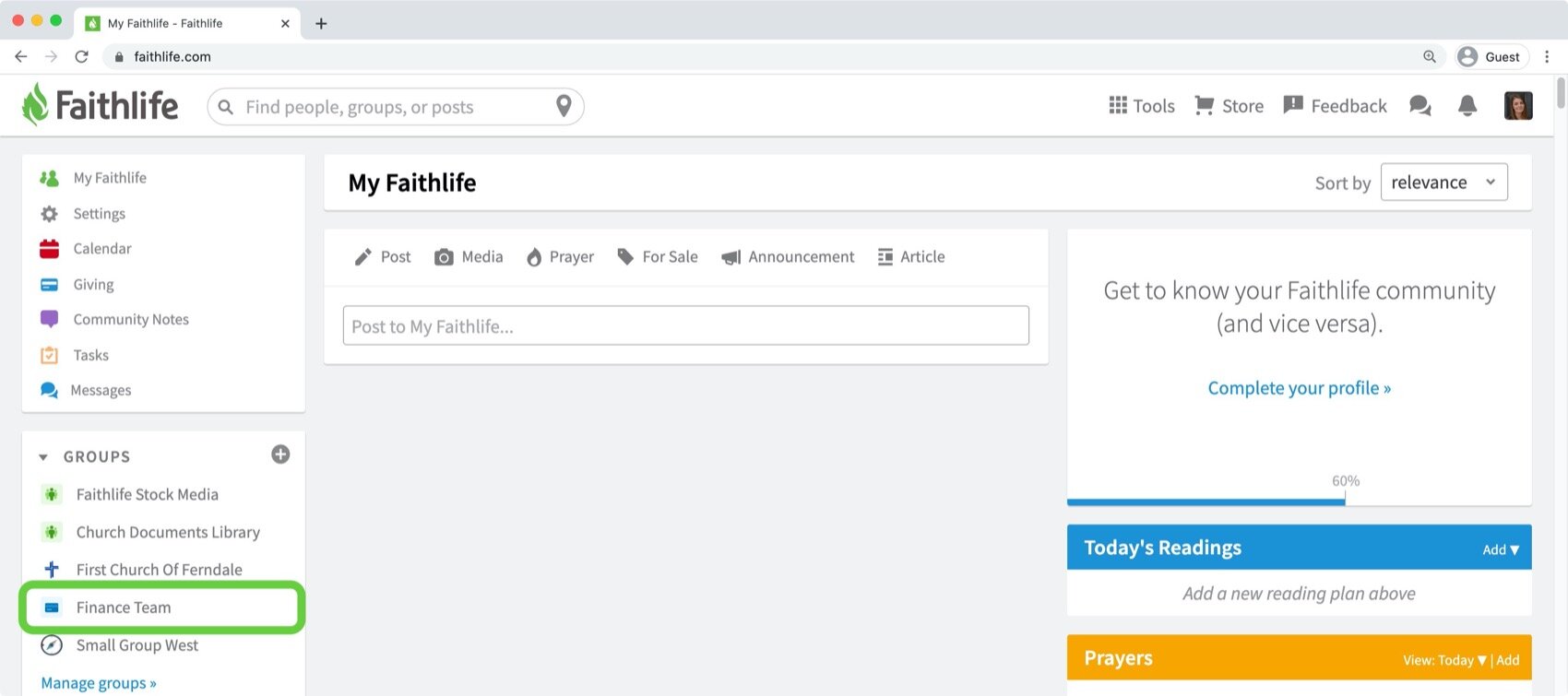 Note: You must be a member of your Finance Team to view or export giving data.
2. Open your Gifts page.
Select Gifts in the left-hand Admin panel.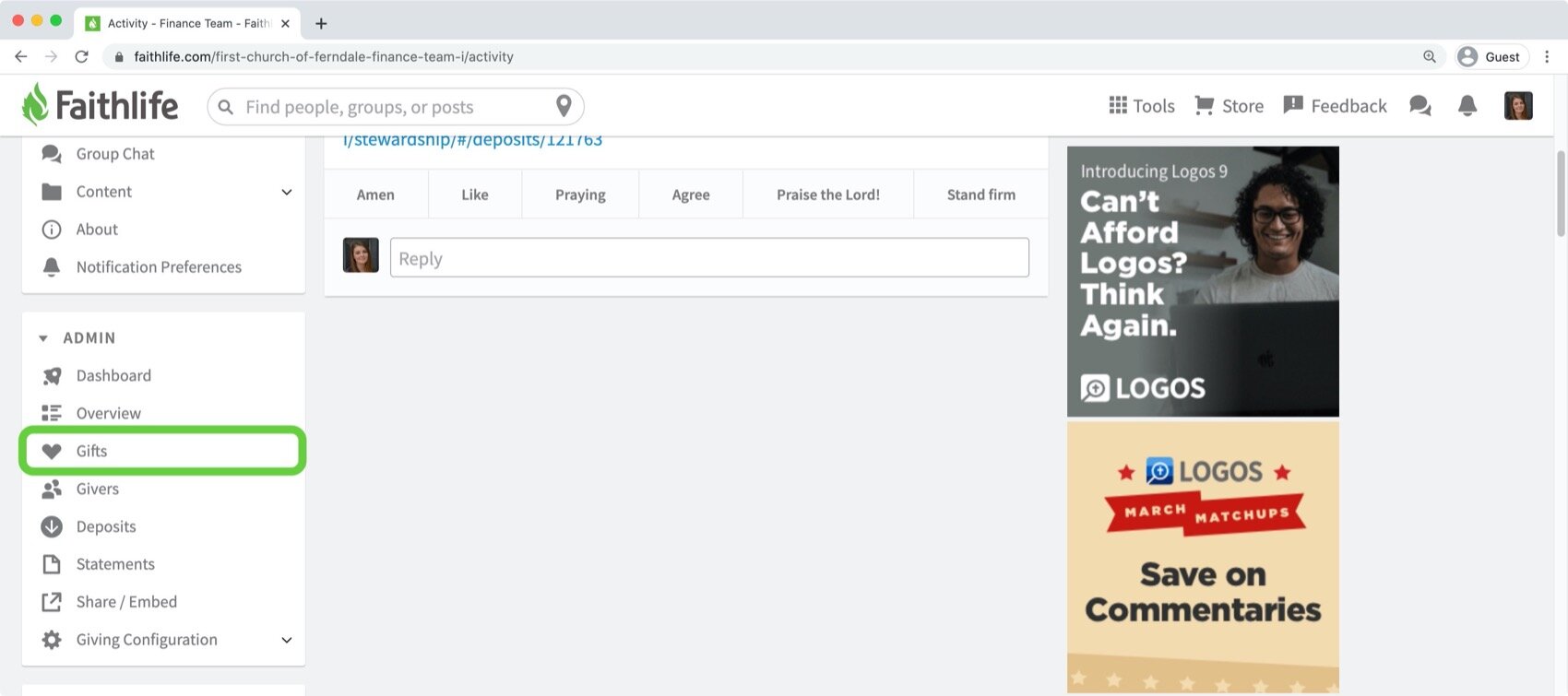 3. Filter and sort your data.
Update the data to show only the information you want to export. To start, expand the show dropdown and select a predefined date range or manually set your own range.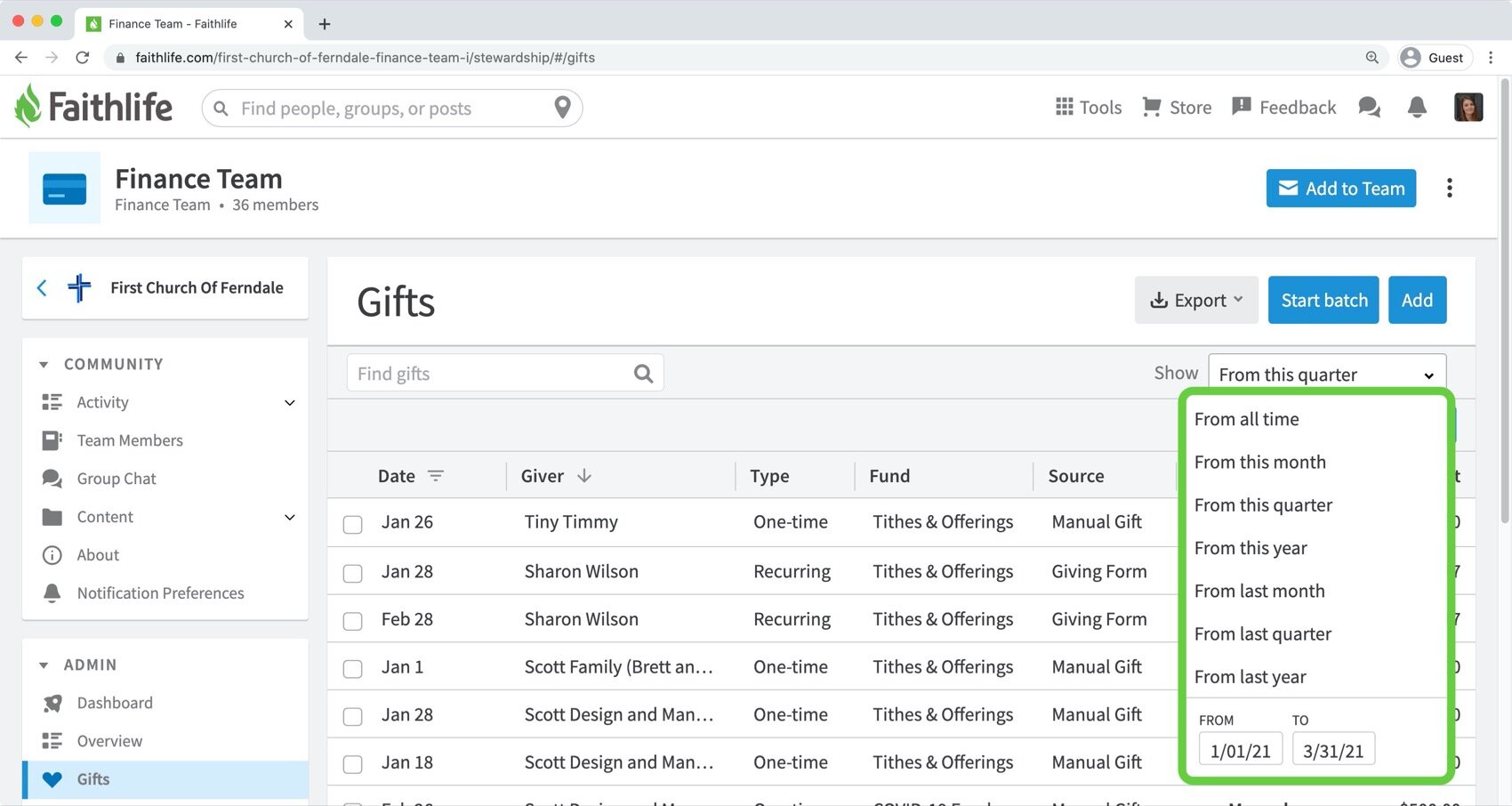 If desired, sort the filtered gifts by clicking the Giver, Type, Status, or Amount column header. An arrow shows next to any column you sort by and indicates whether you're sorting by ascending or descending.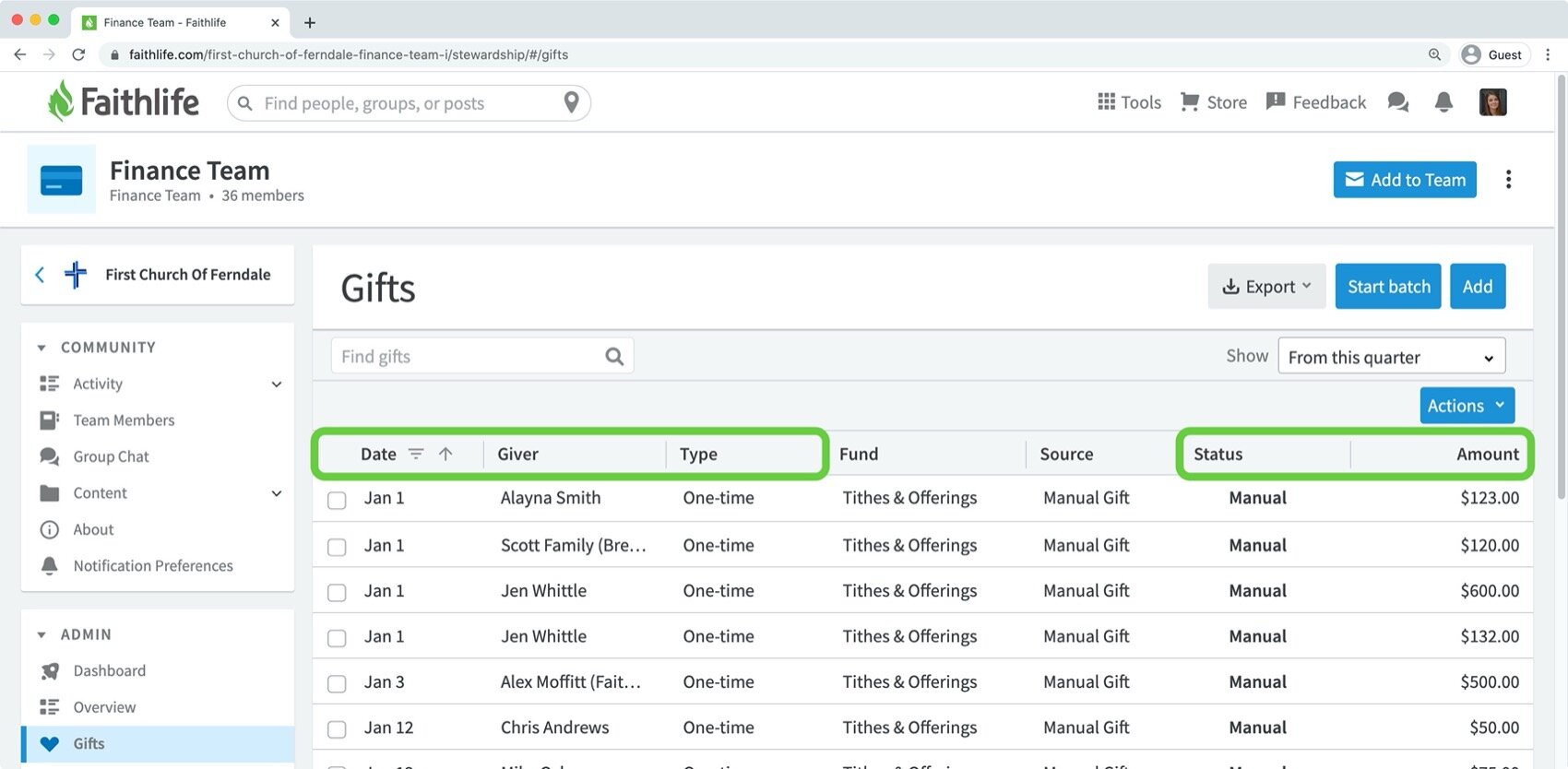 4. Export your CSV file.
Click Export to download your filtered/sorted gifts.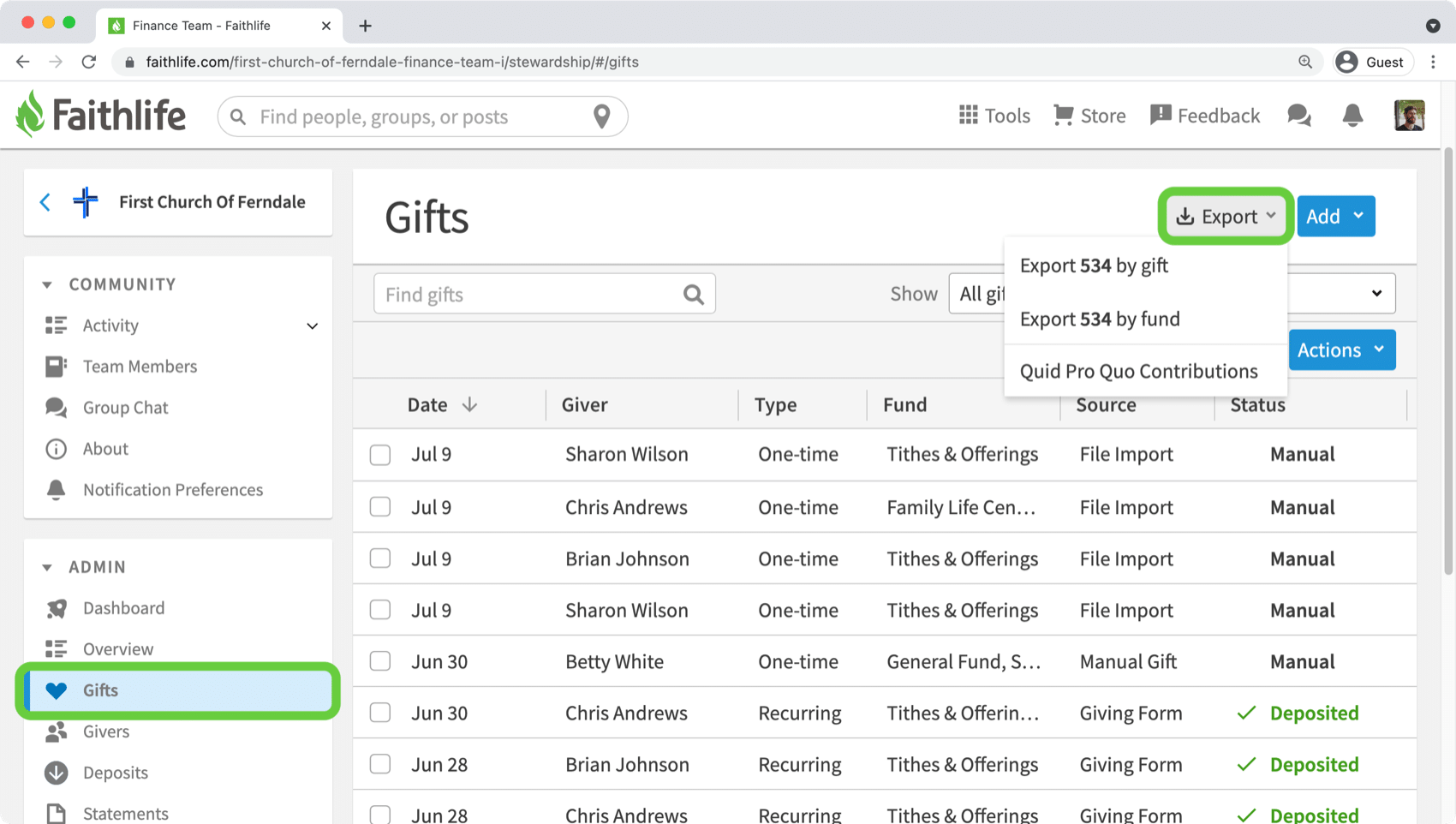 Choose between three export options:
Export by gift: keep single gifts together, even if the gift contains multiple fund designations
Export by fund: split gifts by fund designations
Quid Pro Quo Contributions: export data for any non-deductible gifts (learn more)
For Example: A single gift for $500 may include three fund designations: $400 to the General fund, $60 to the Missions fund, and $40 to a Building fund. Exporting by gift will show the total gift on one line, whereas exporting by fund will break that gift into three lines (one for each fund).
The exported file will include comprehensive details for all donations given during your selected time period, including those given to funds that are now deactivated.