Set up your Faithlife Site to display your sermons and any new sermons you publish will automatically show on your church website. Once you set up your website, you can add sermons from Faithlife Proclaim or Faithlife Sermons.
Skip ahead to:
Configure Your Faithlife Site for Sermons
When you first created your website, it included a Sermons page to house all published sermons connected to your church group on Faithlife.com. This default page includes a widget customized for showing sermons. (Your site distributes sermons via widgets, which are blocks of space on your page that hold content.) Select the blue edit icon to customize the widget.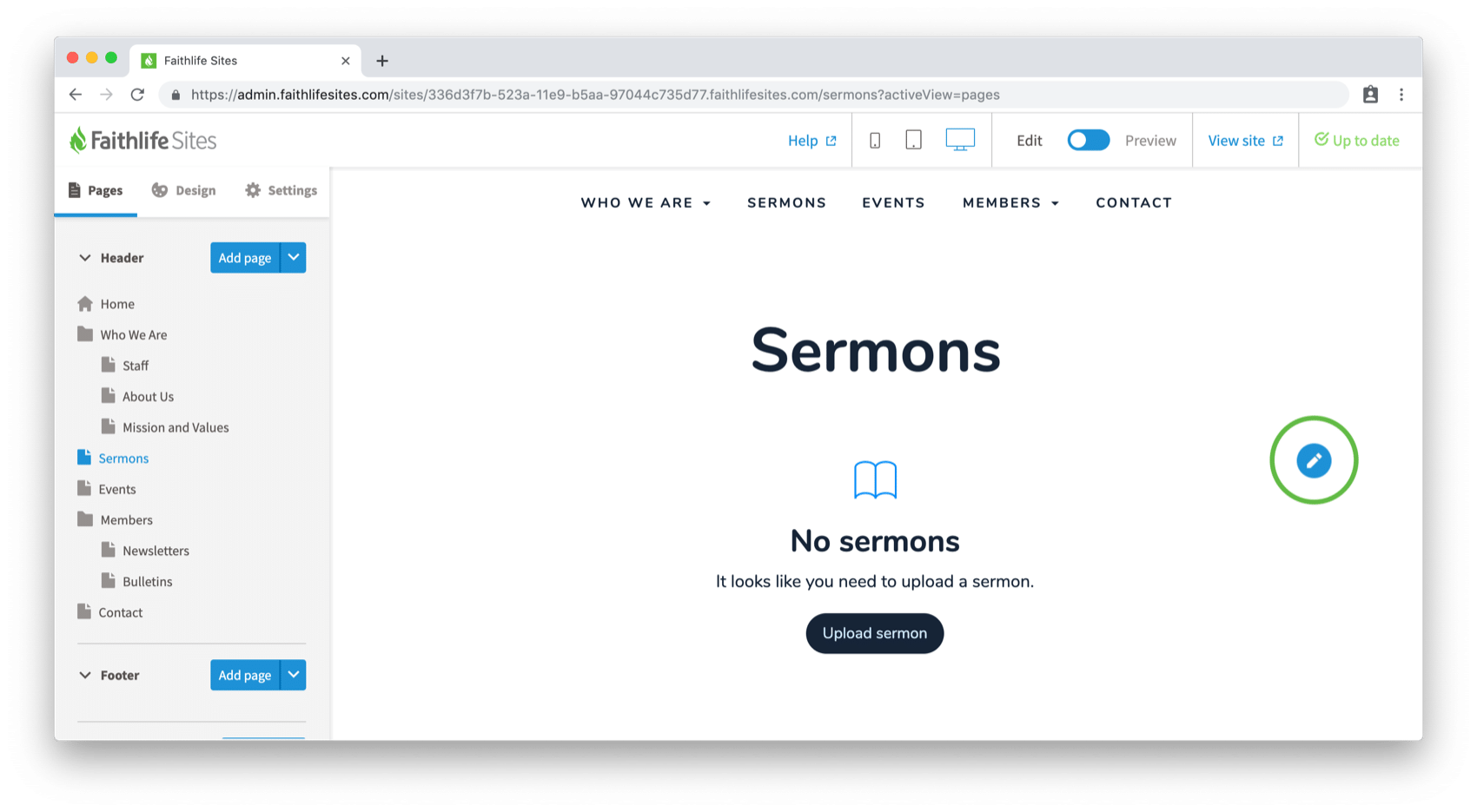 Note: In order to edit your website, you'll need to be logged into your Faithlife account. If you're not signed in, navigate to your website and select Sign in (located in the top right-hand corner of your web browser).
The editor includes a full range of design options. Add a title, select your layout preference, or make any other changes to customize the widget. When finished, click Save.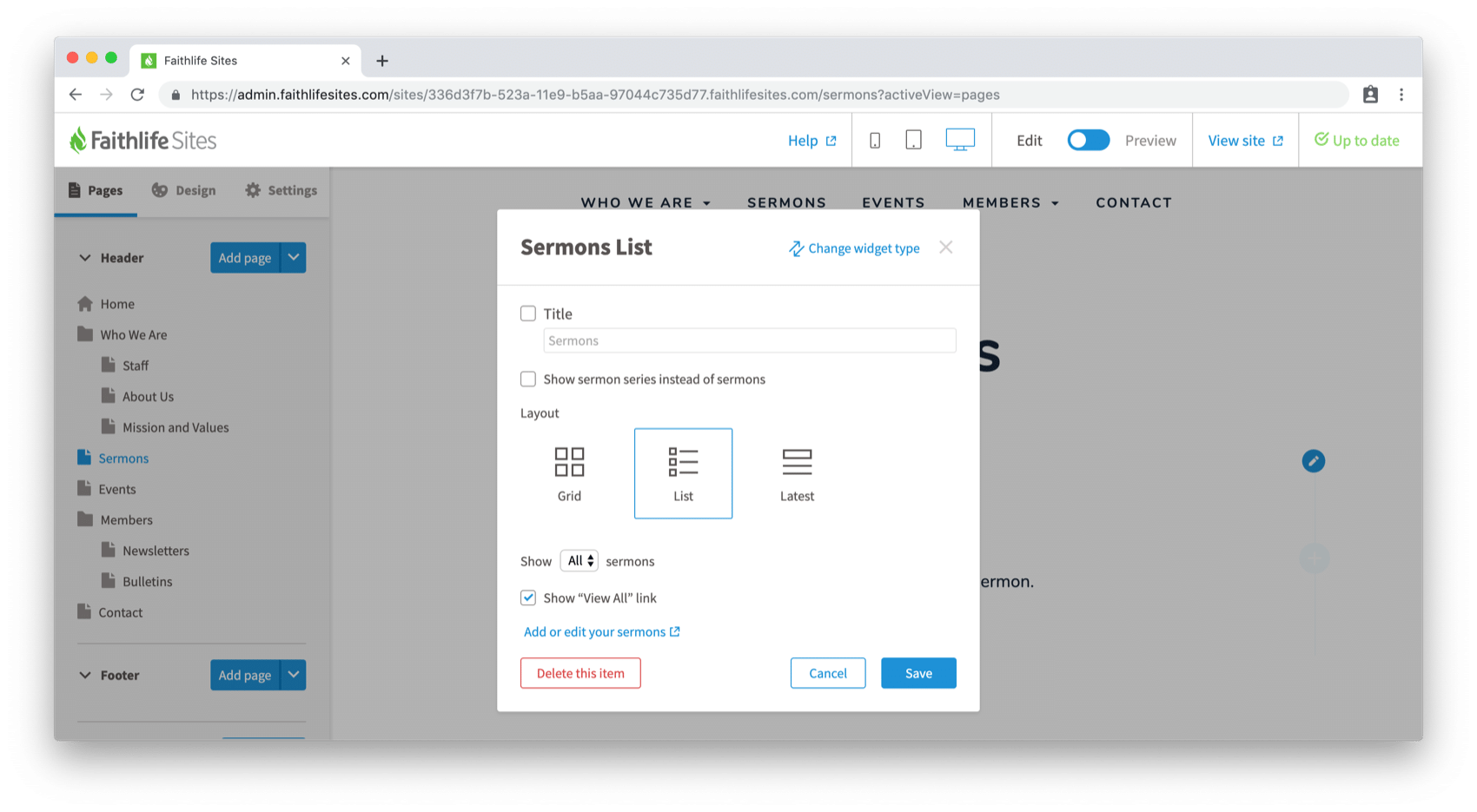 You can add a sermon widget anywhere on your site. And you can customize each one to fit the surrounding webpage. To add a widget, hover your cursor on any webpage on your site. Select the blue add widget icon.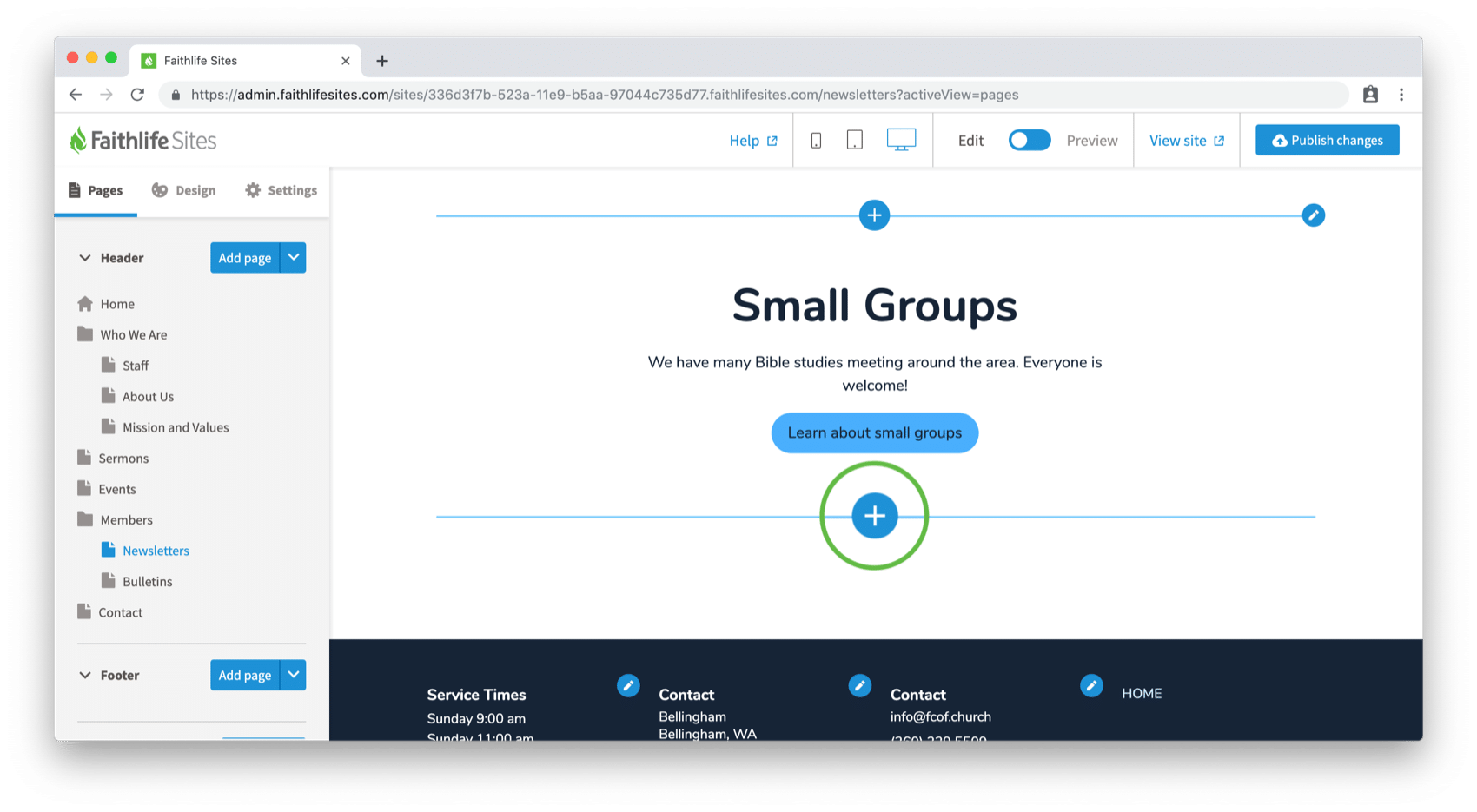 Did you know? If you want to replace an existing widget with a Sermons widget, select the blue edit icon, click Change widget type, and then select the Sermons option.
Select Sermons.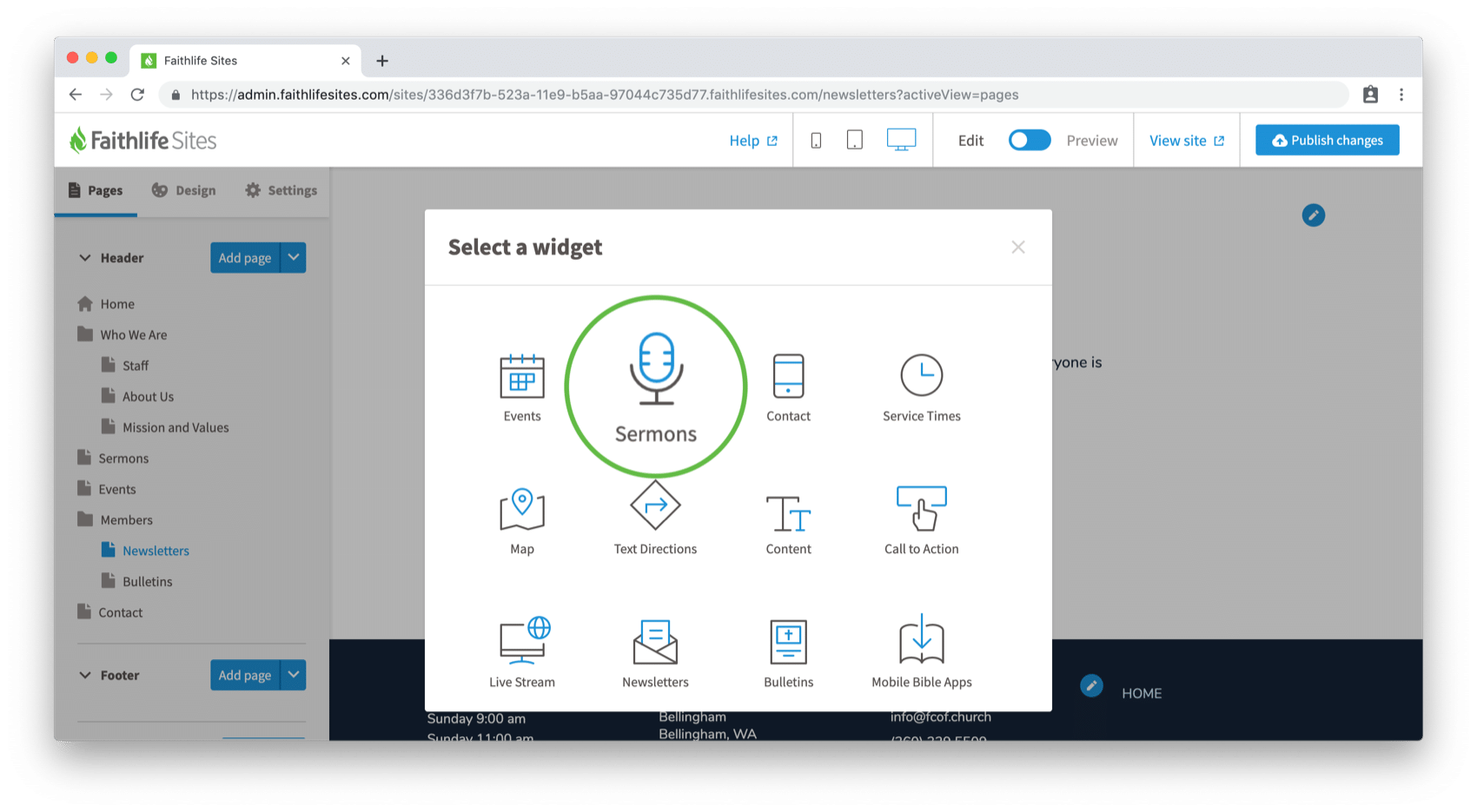 Note: Each Sermons widget on your website is configured separately.
Add Sermons from Faithlife Sermons
The sermon widgets on your website will display sermons you publish to your church group on Faithlife Sermons. To add sermons from Faithlife Sermons, follow the steps below:
1. Navigate to Faithlife Sermons.
Go to sermons.faithlife.com and log in to your Faithlife account.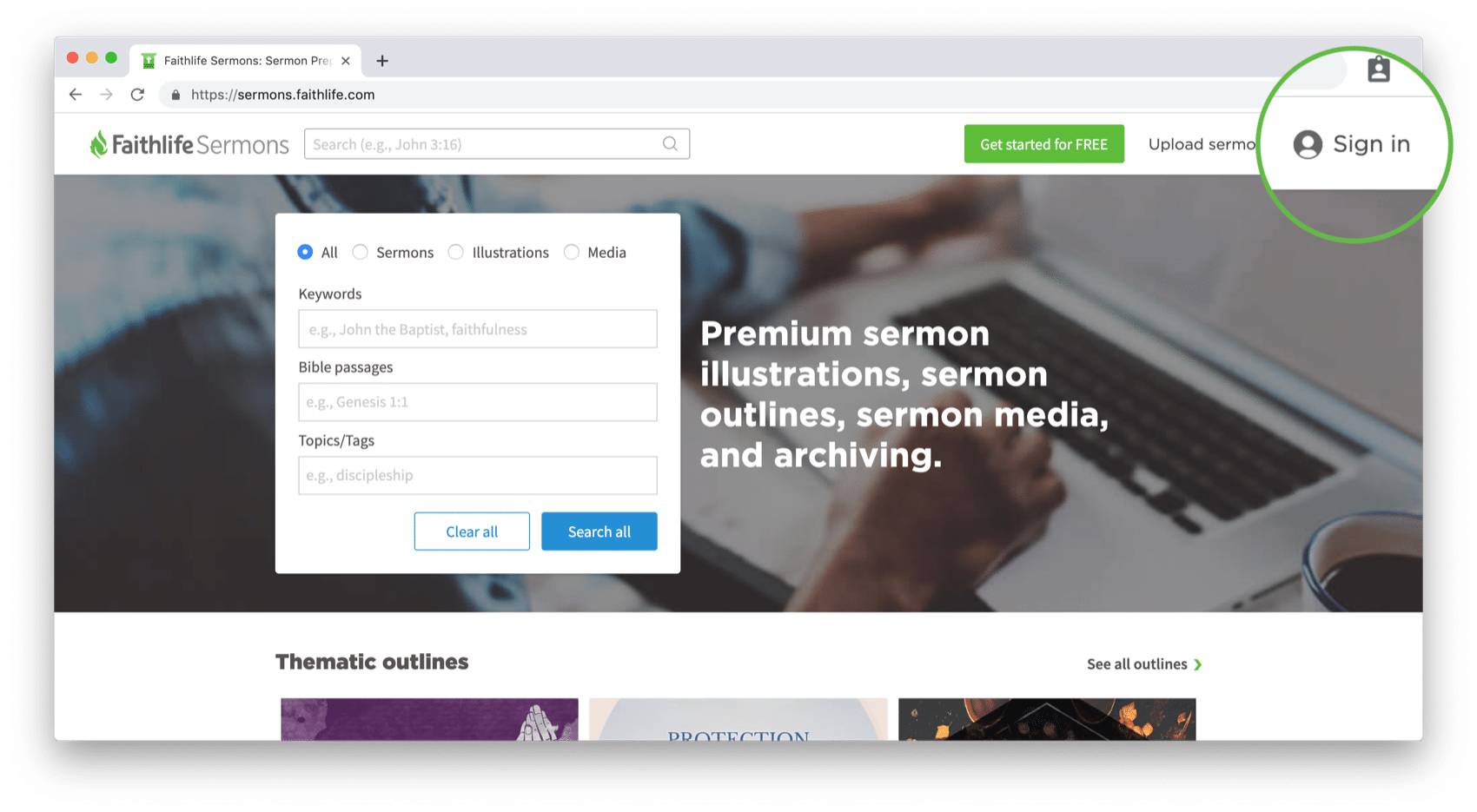 2. Upload your sermon(s) and provide metadata.
You can include detailed metadata like the speaker, a cover image, the sermon series, Bible passages, topics, tags, and much more. The more information you provide, the easier it will be for visitors to find your sermons. If you have several sermons to upload, click batch upload at the top of your screen. For more help with batch uploading, click here.
In order for your sermon to show on your website, you must publish as your church group.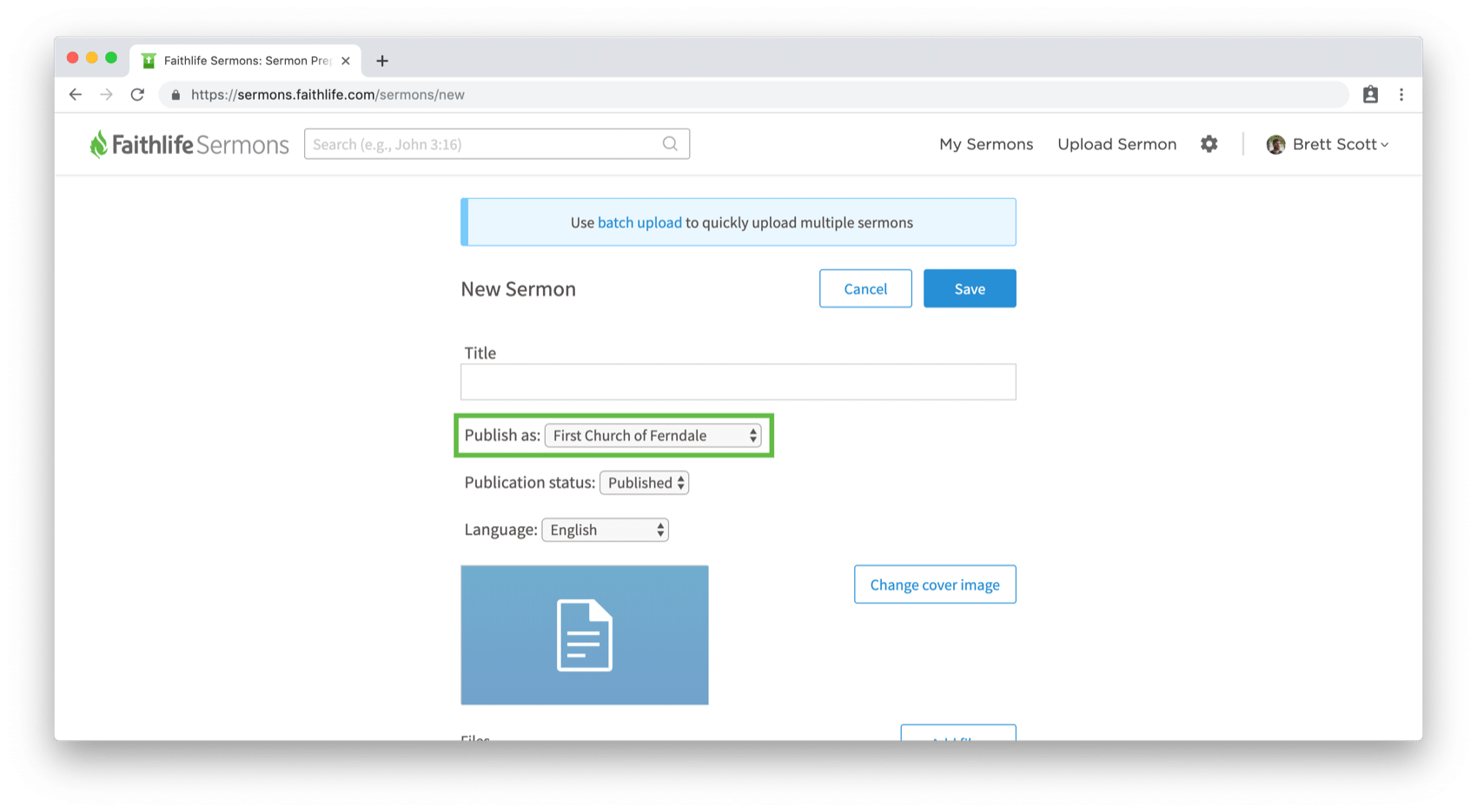 3. Click Save.
When you click Save, your sermon publishes automatically on sermons.faithlife.com and on your Faithlife Site.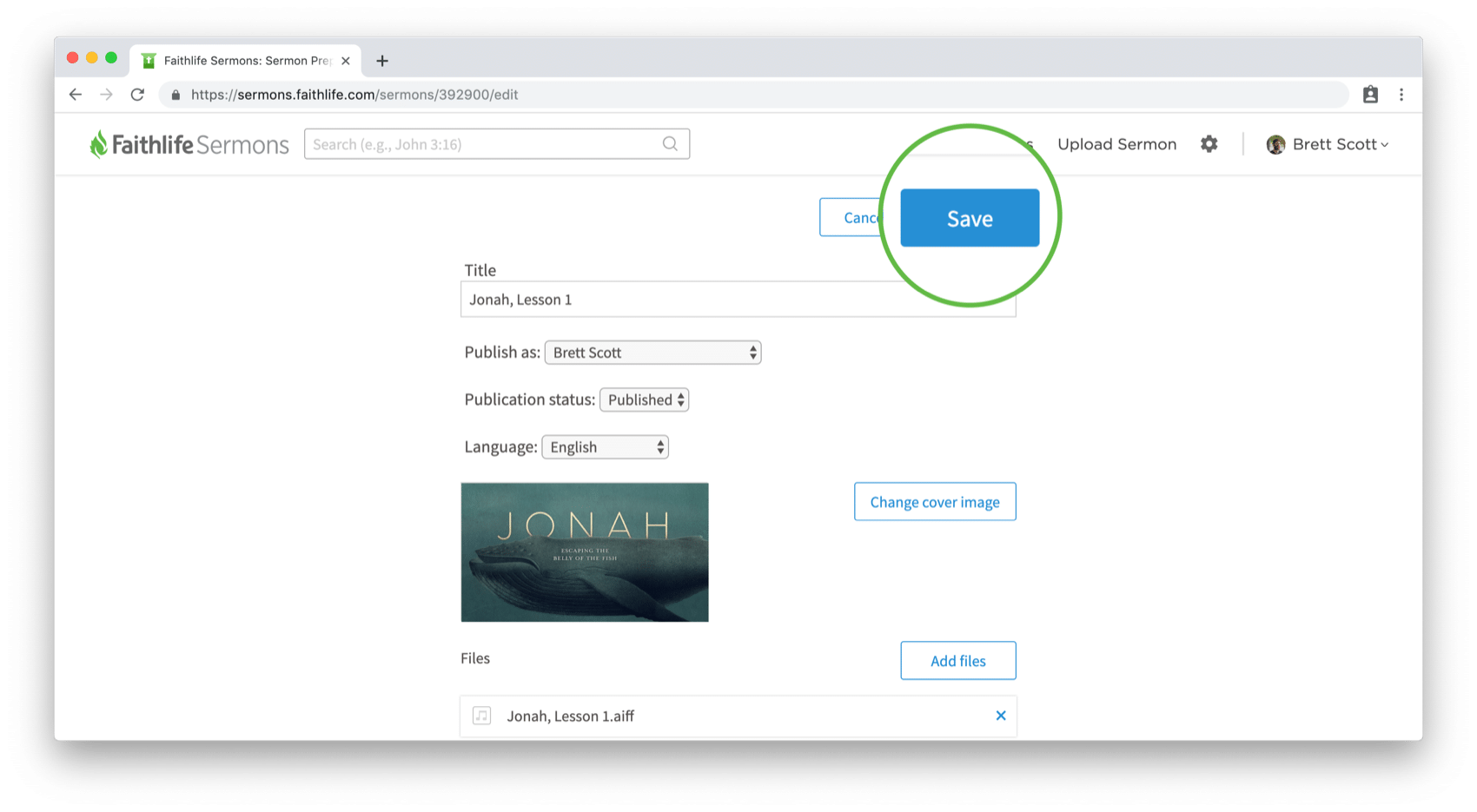 Your sermon will be automatically available on your website. With a Faithlife Sites subscription, you have a full 50 gigabytes of storage for your sermons.
Add Sermons from Faithlife Proclaim
If you use Faithlife Proclaim, uploading sermons to your website is even easier. After recording your sermon, Proclaim will display a Sermon Recording window. When you publish from this window, your sermon will post automatically to Faithlife Sermons and to your Faithlife Site.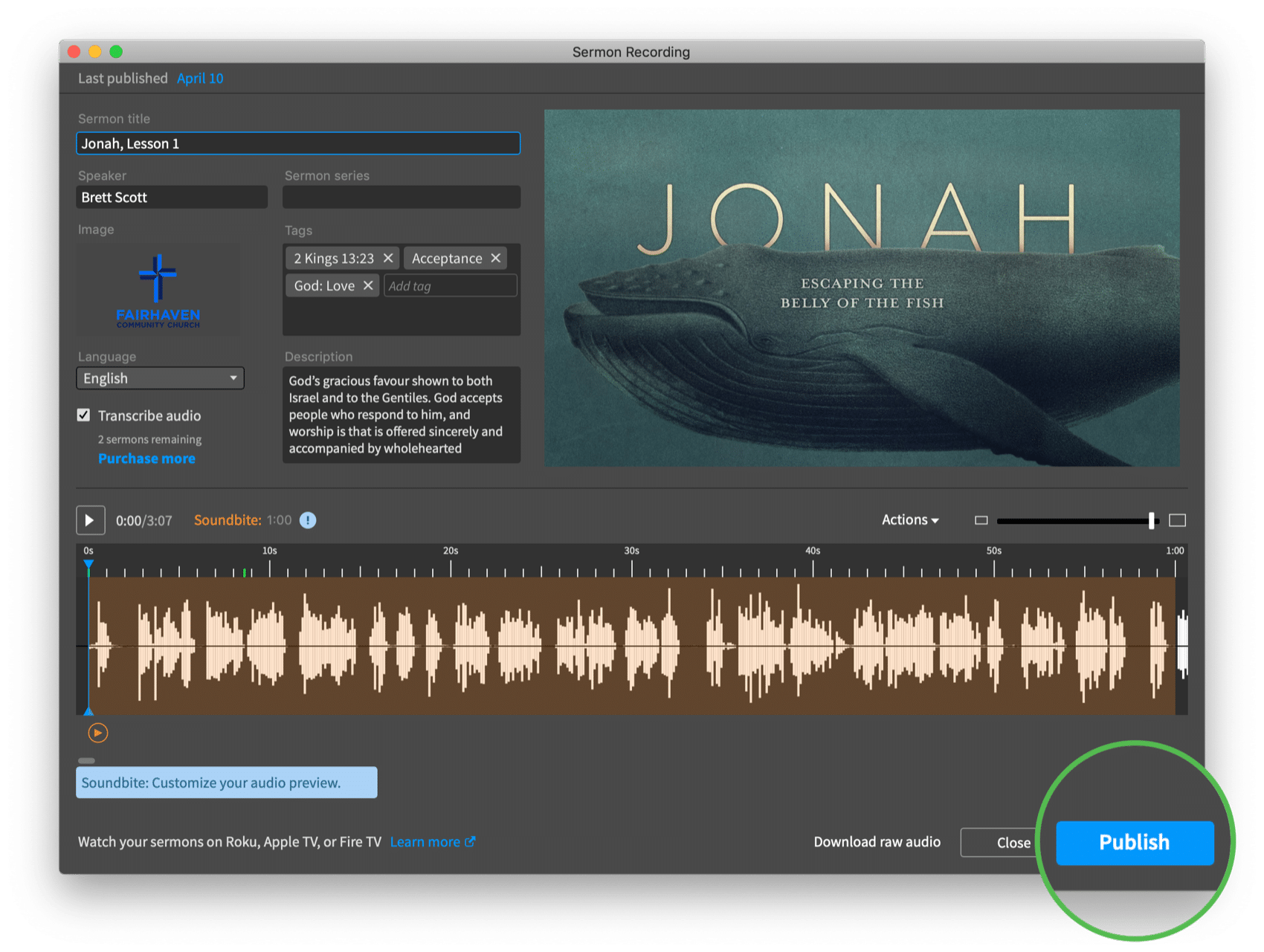 Add any desired metadata, edit your audio, and then click Publish. Proclaim will publish your audio along with the recorded slides.