You can quickly preview and change to another professionally-designed theme or custom theme from your church website's settings.
Note: You must be a member of your church's website team or an admin or moderator in your parent church group to manage your church website. If you want to allow someone else at your church to manage website content, assign the individual to your website team. Learn more about assigning people to your team.
1. Enter Edit Mode.
Navigate to your church website. If you're not already signed in, select Sign in in the top right-hand corner and sign in with your Faithlife account. Click Edit Site in the top right-hand corner of the page.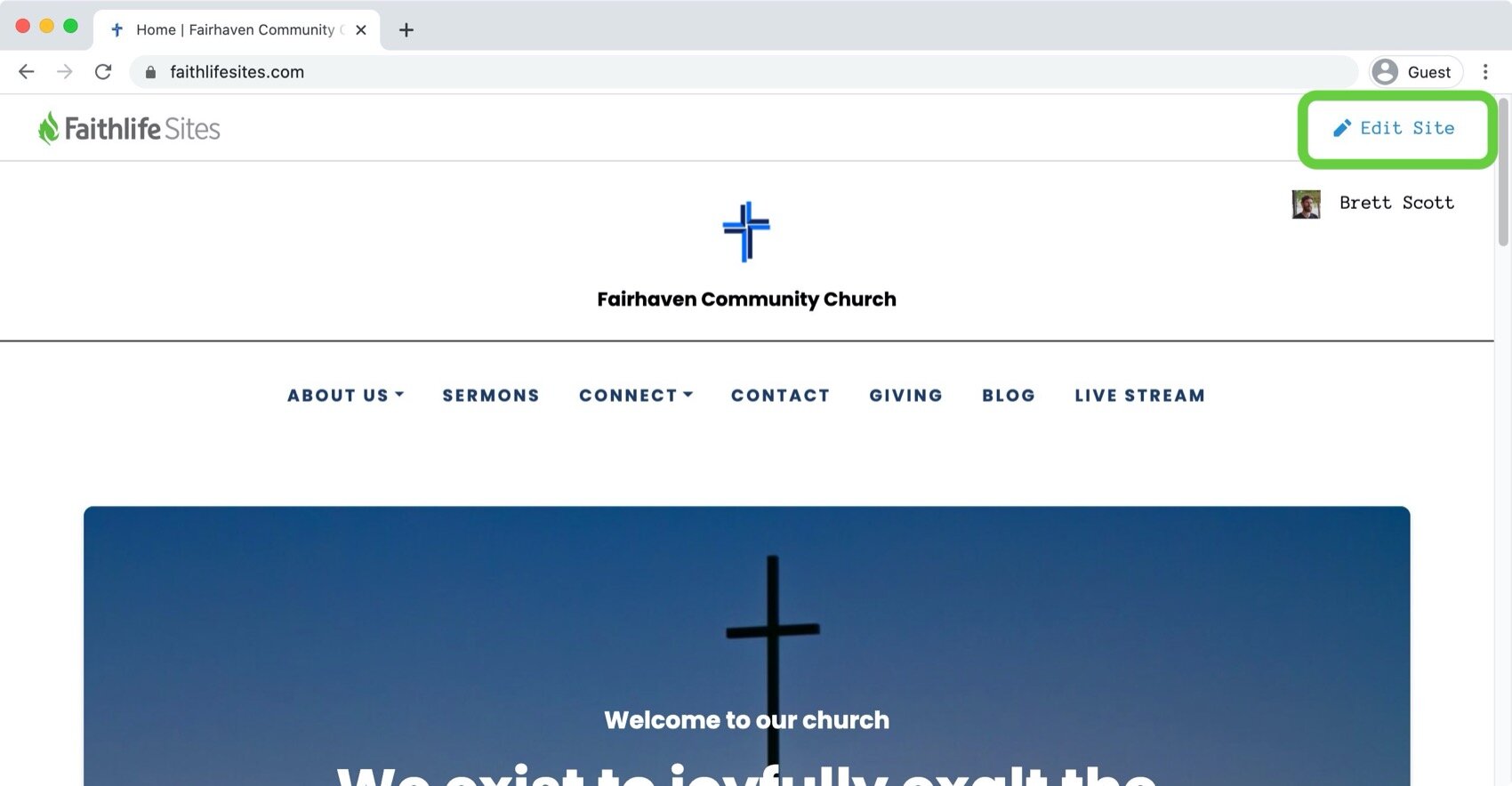 Note: Alternatively, click on Websites in the Admin panel of your church group and choose Edit site.
2. Select the Design tab.
The left-hand panel displays three tabs. Click the second tab, Design and click Change theme.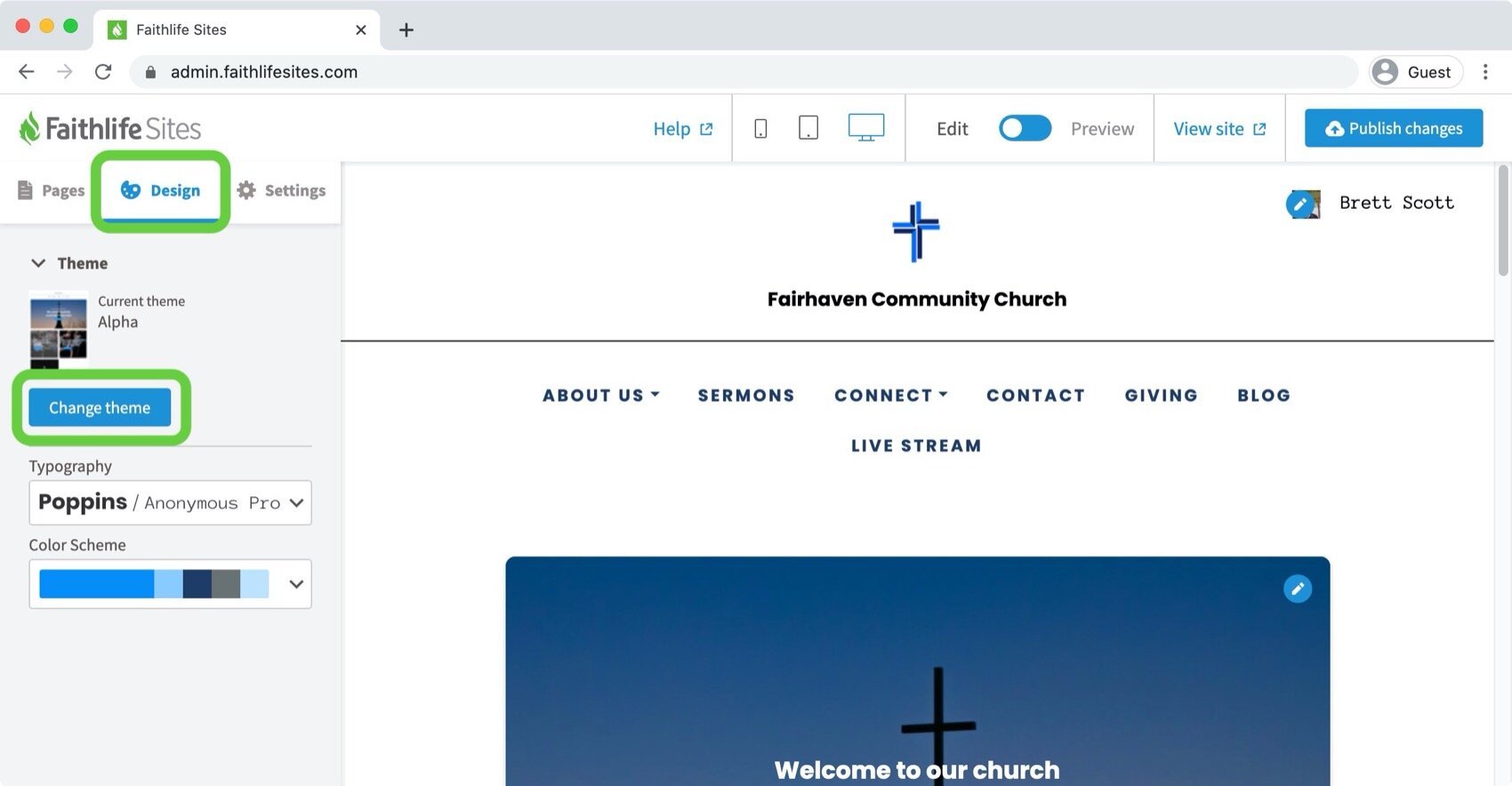 3. Choose your design theme.
Themes are professionally-designed website templates. We have more than a dozen themes that you can further customize and personalize. View an example of chose Select to preview the theme on your own site. Changes will not be live until you publish your changes.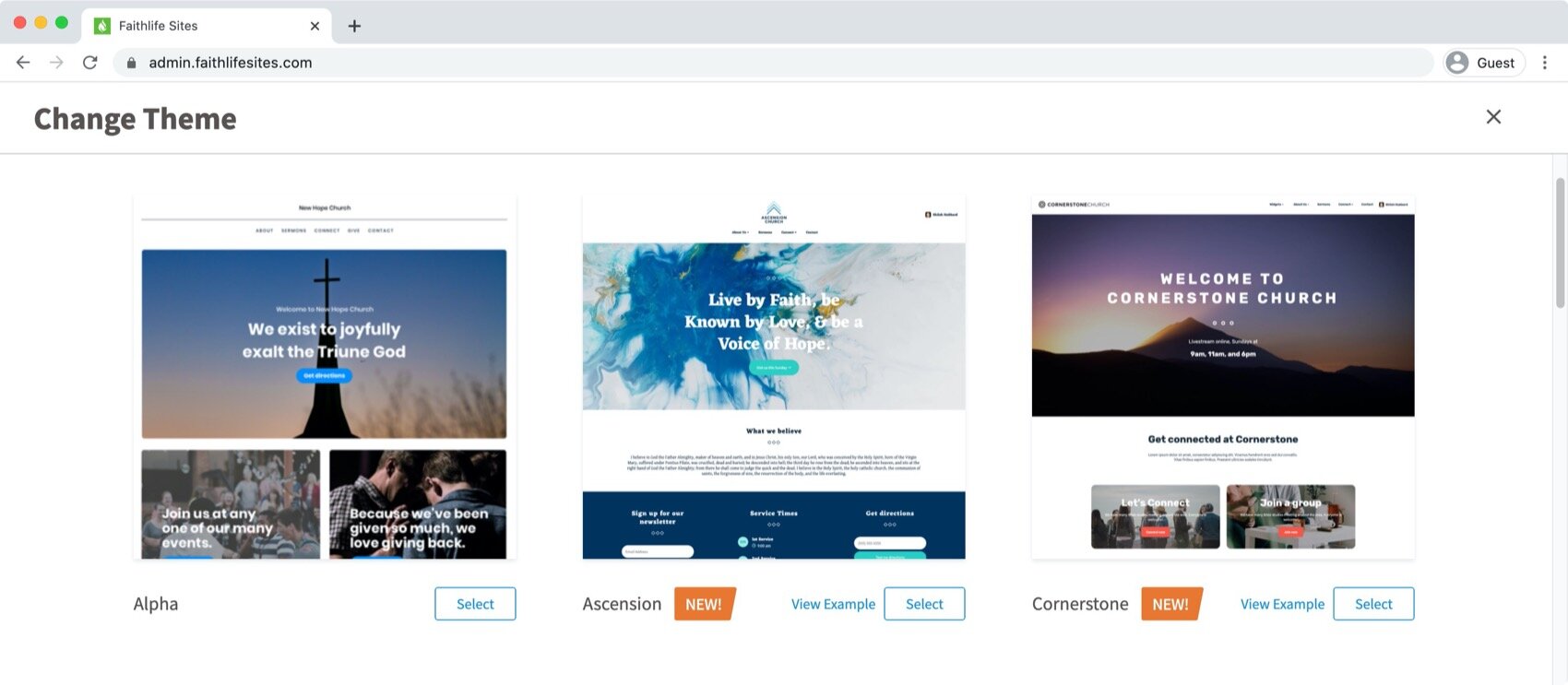 4. Set type and color.
As you select different typography options or color schemes your website will update in realtime.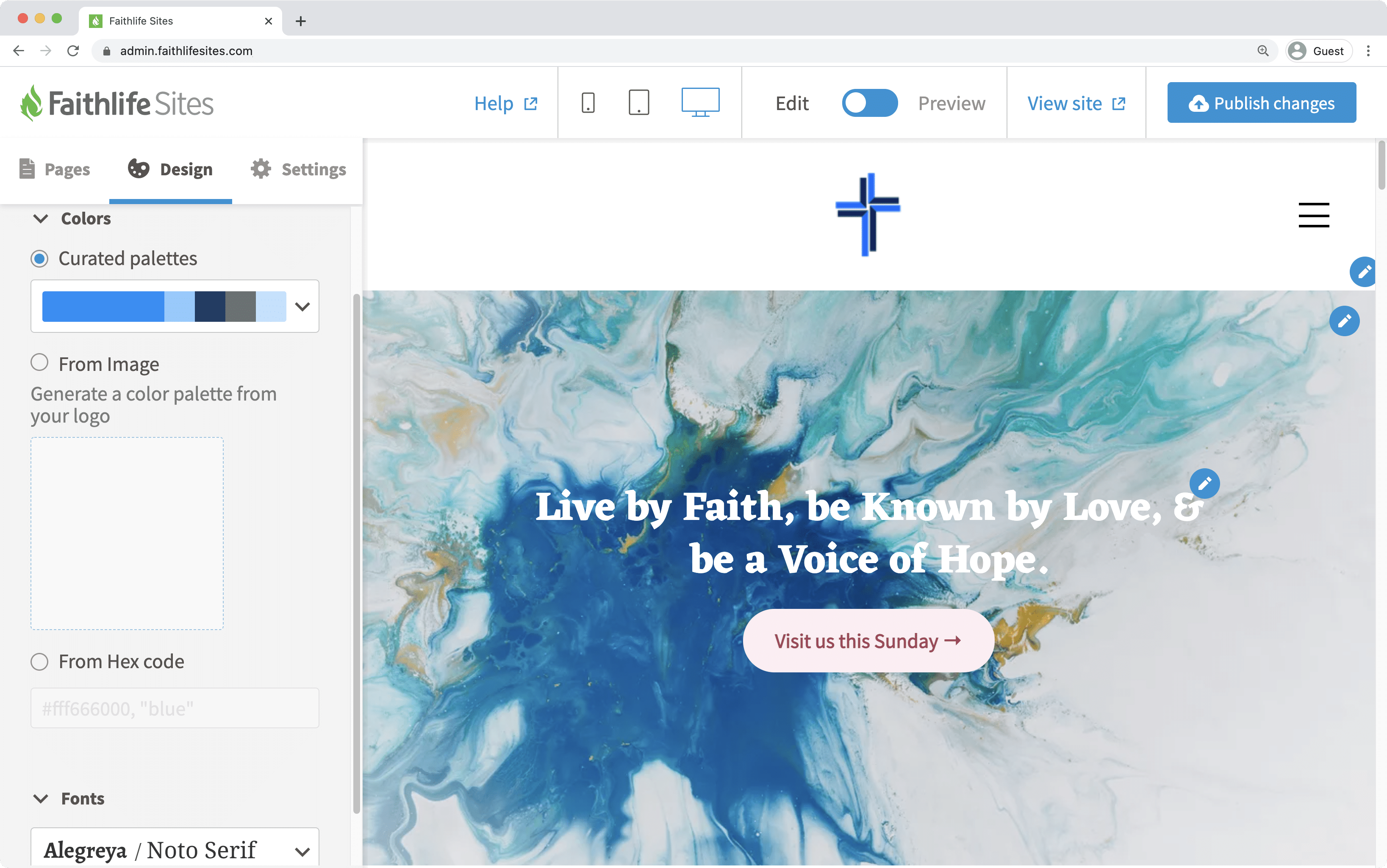 Faithlife Sites allows you to choose from curated palettes (default color schemes available to everyone) and custom palettes generated from an image (such as your church logo) or hex code.
5. Publish your changes.
To secure your changes and make them public, select Publish changes in the top right-hand corner and your site will instantaneously update.