WorshipPlanning.com is a resource to help you plan your services online. It features services, a song library, as well as convenient ways to get in touch with people. You can take advantage of Proclaim's integration with WorshipPlanning.com to import your service as slides. To learn how, follow the steps below to link your accounts and import your slides.
Linking your Proclaim account to your WorshipPlanning.com account
To get started, open the account menu dropdown in the upper right corner of the screen and select Link your accounts... from the list.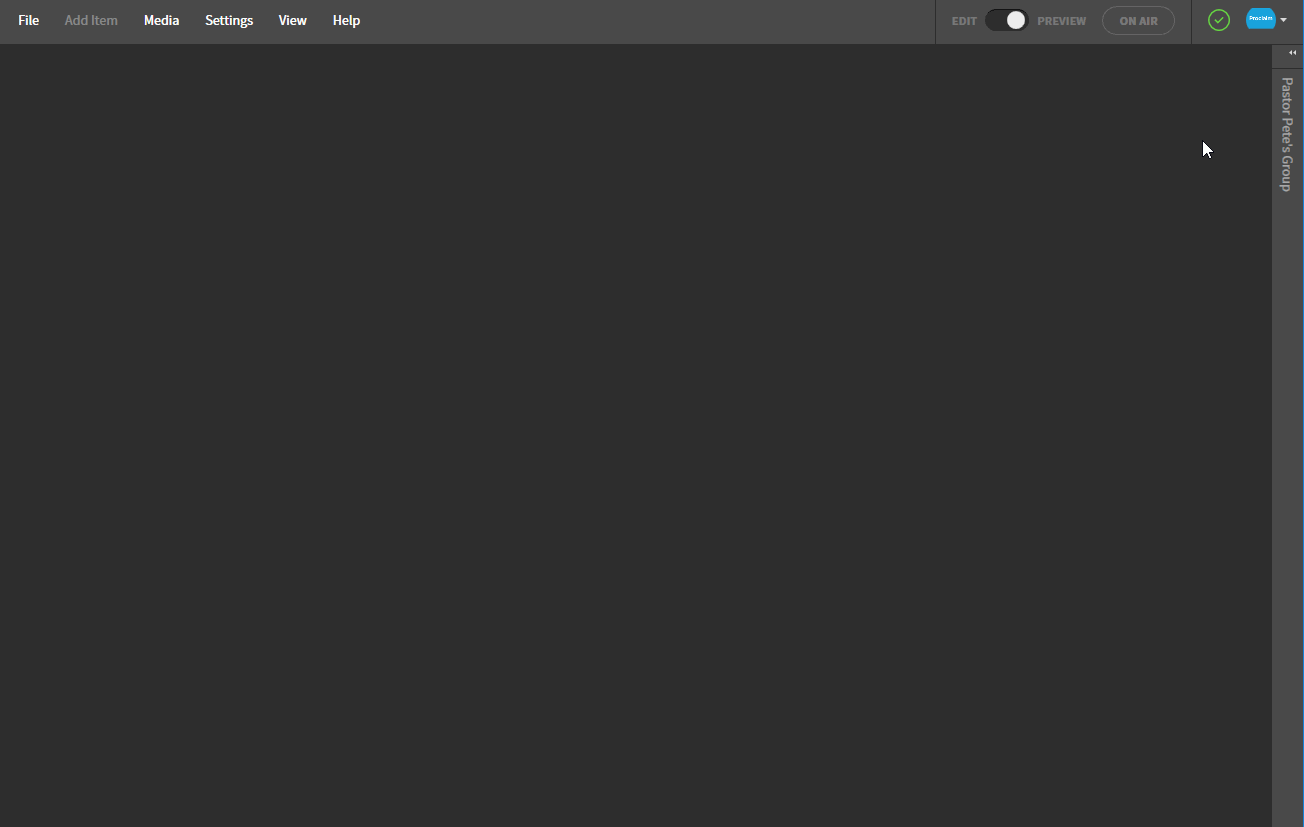 Select Enter info and input the credentials you use to sign into WorshipPlanning.com. Click Add to verify your login, then select Done. Your presentation group will stay linked to your WorshipPlanning.com account for all future uses. To unlink your accounts, select Remove from the "Link your accounts" dialog.
Importing your service
WorshipPlanning.com services can be imported as a new presentation, or as part of an existing presentation. To create a new presentation with your service, select Import presentation from the File menu.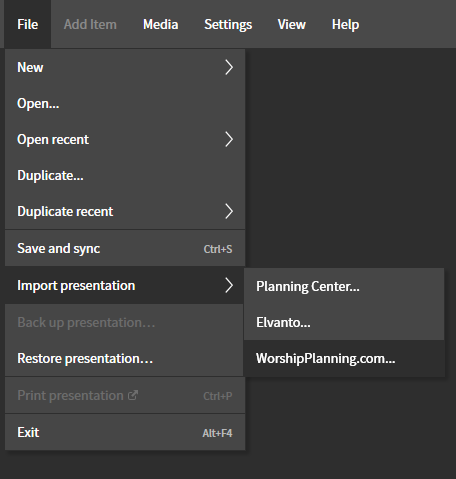 If you wish to contribute to an existing presentation, select Import item from the Add Item menu.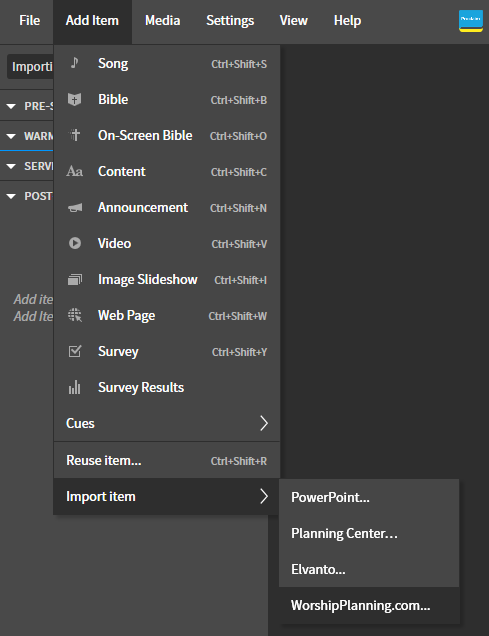 Choose a service from the list on the left to see its contents. When you're ready, click Import to add the slides to your presentation.