Faithlife Proclaim enables online giving from mobile devices using Signals. Once you add a Signal to any service item, your congregants will be prompted to give from one of the Faithlife apps, or through your church's digital bulletin. You can add donation requests for PayPal or Faithlife Giving.
Note: Learn more about how Signals work.
1. Add a Donation Request Signal
Select the giving service item and select the Signals tab. Click Add signal and select Donation Request.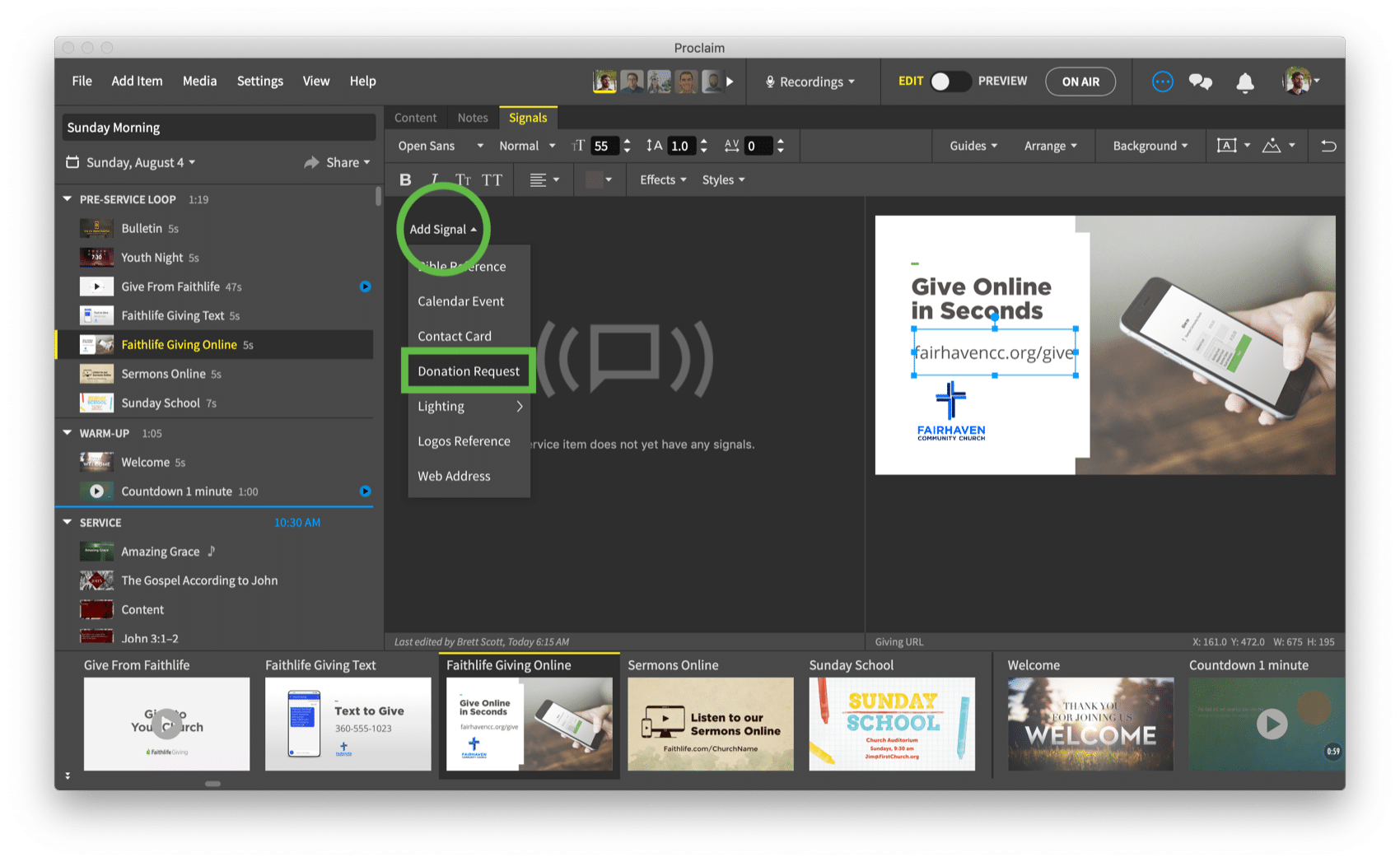 2. Provide Donation Details
Using the dropdown menu, choose between Faithlife Giving or PayPal.
Faithlife Giving
For Faithlife Giving, provide a Fund and a Suggested amount (optional). Your suggested amount will pre-populate the giving form.
PayPal
For churches who accept donations through PayPal, provide a prompt (e.g., "Donation to Missions"), your PayPal email address, and an amount. Additionally, you can set the default currency for your collected gifts.
3. Give
To respond to a donation request signal, members of your congregation will have to either visit the digital bulletin for that presentation or follow along with a Faithlife Bible app.
Digital Bulletin
Because Faithlife Proclaim auto-generates a bulletin for each of your presentations, it's easy for your church to locate all important announcements and information from your service. You can locate and publish your bulletin by expanding the File menu and selecting View Digital Bulletin.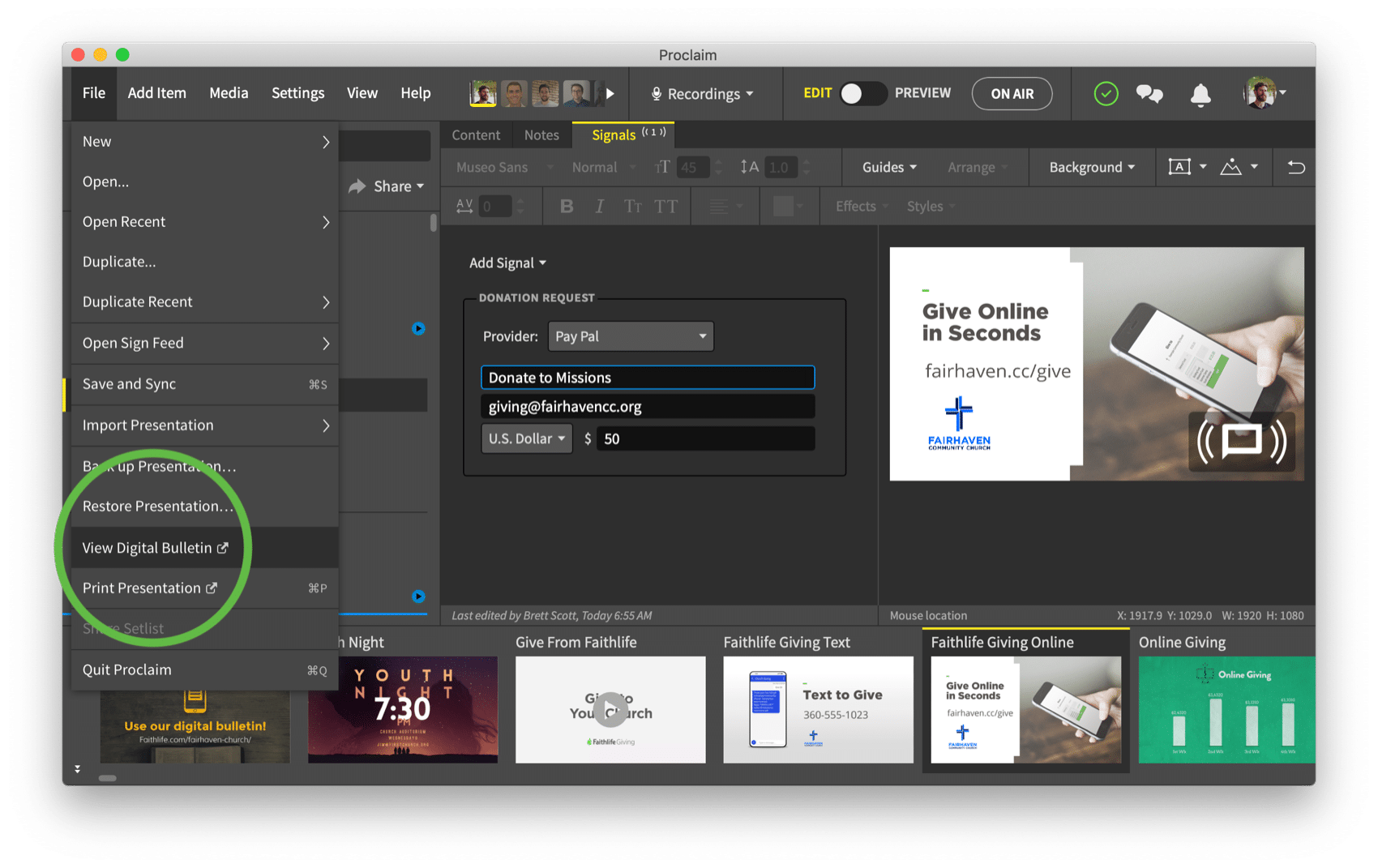 Publishing your newsletter sends it as an email to all your Faithlife group members and any additional subscribers as well as publishes to your Faithlife group (and Faithlife Site if you've configured your published newsletters to show on your site). If you've included a donation request signal for PayPal or Faithlife Giving, it will appear in your newsletter automatically and prompt your people to give.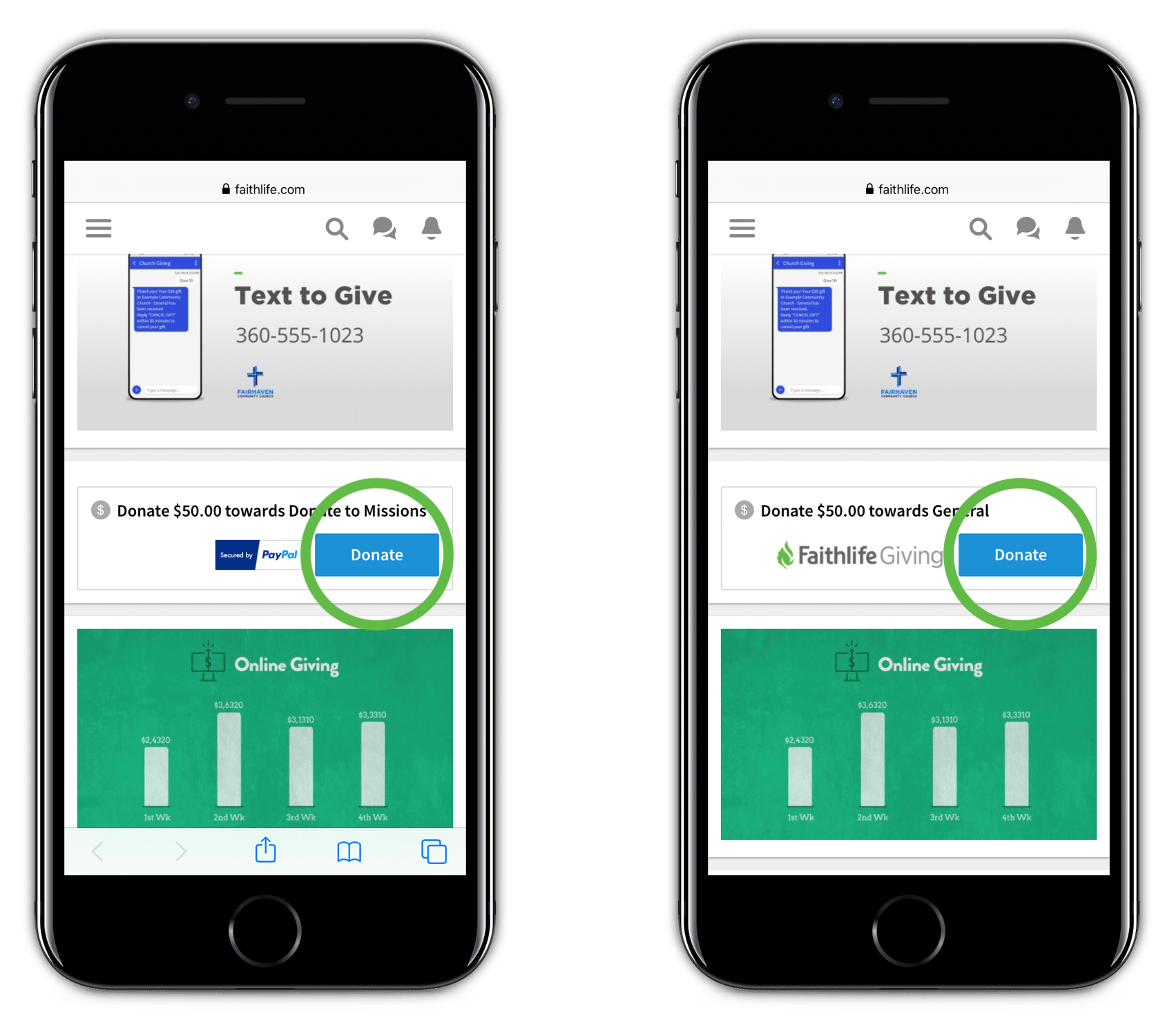 Faithlife Bible Apps
When you're On Air, members of your congregation can one tap to donate through one of the Faithlife Bible apps. Selecting the Signal will take your people directly to your giving link.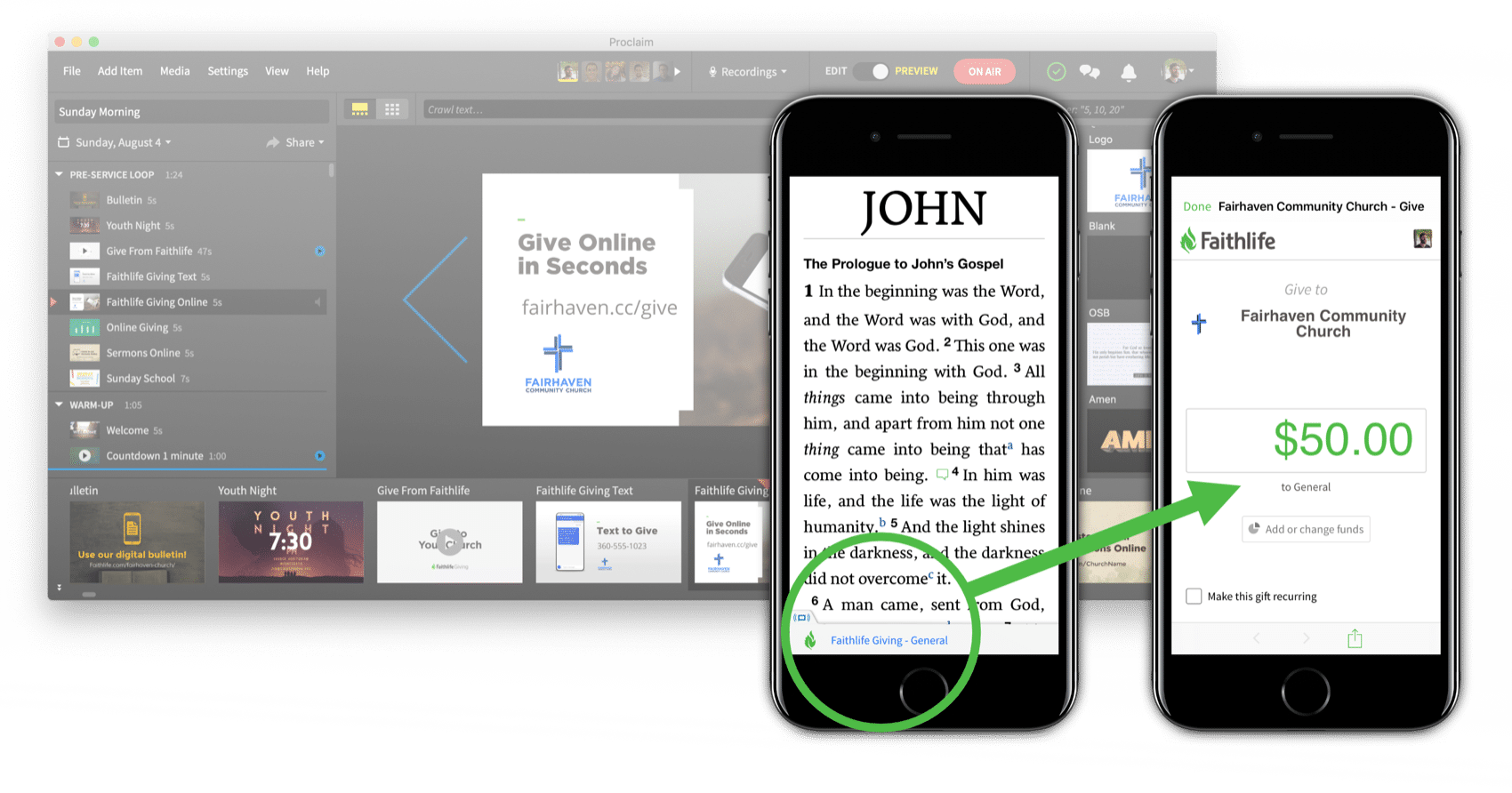 Note: To learn more about setting up and receiving Signals, click here.