There are multiple places in Proclaim to make edits, and each area of Proclaim keeps track of your changes. To undo changes, click the area you changed, then right-click and select Undo or use the keyboard shortcut Ctrl + Z (or ⌘CMD + Z on Mac).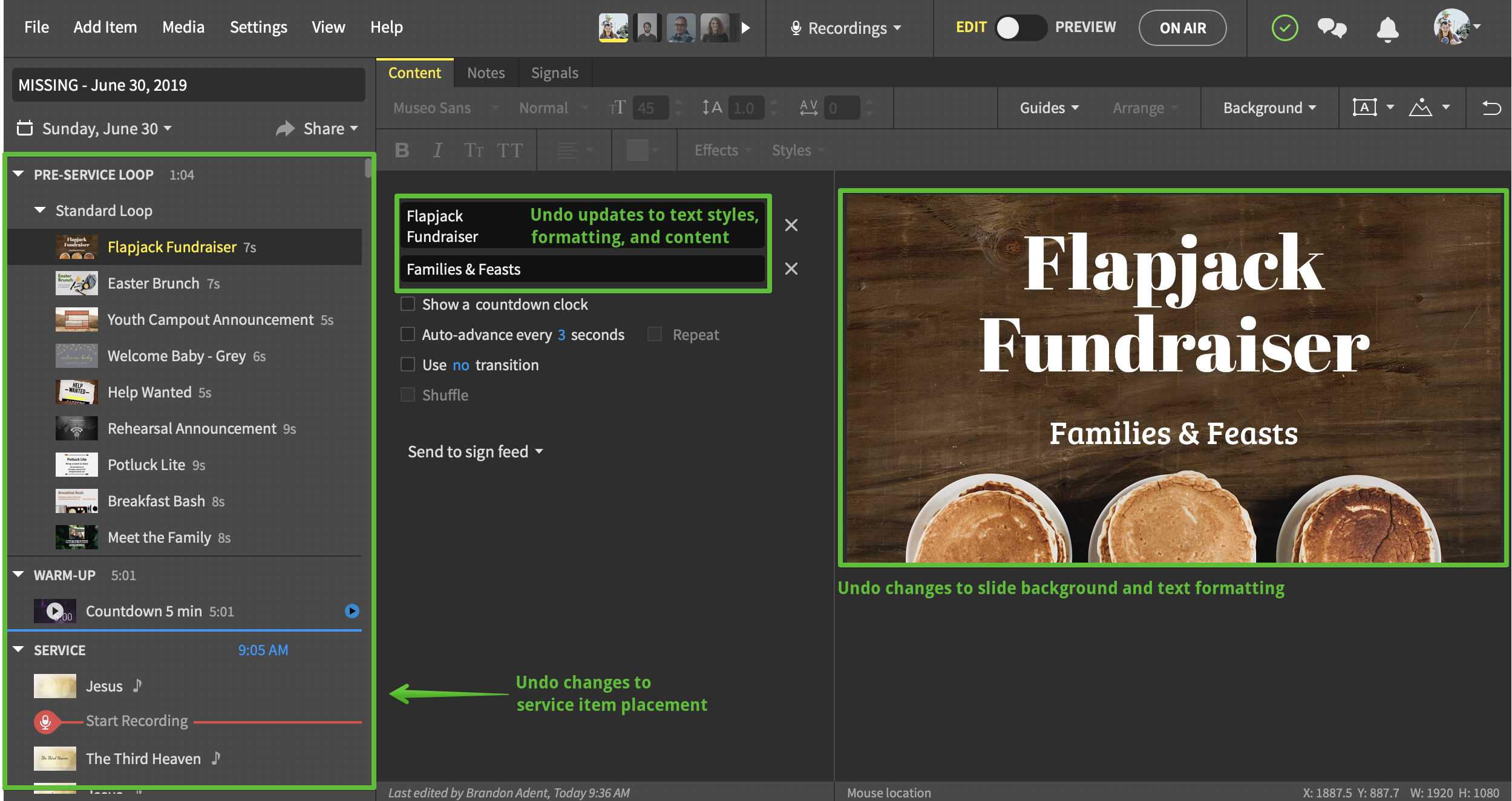 Resetting Customizations
If you use Pro Media, you may have noticed that the text styling of your slides will update dynamically when you select Apply as Smart Media in the Media Browser. If you make changes to a slide and decide to go back to the original styling and position, click the 

 Reset Customizations button above the slide.