Due to recent changes at Graceway we are now able to better serve you with the newest media. Because of these changes, you will need to unlink/re-link your Graceway and Proclaim accounts to re-authenticate your connection.
To unlink your accounts, navigate to the account menu in the top right corner of the Proclaim app and select Link your accounts... from the list.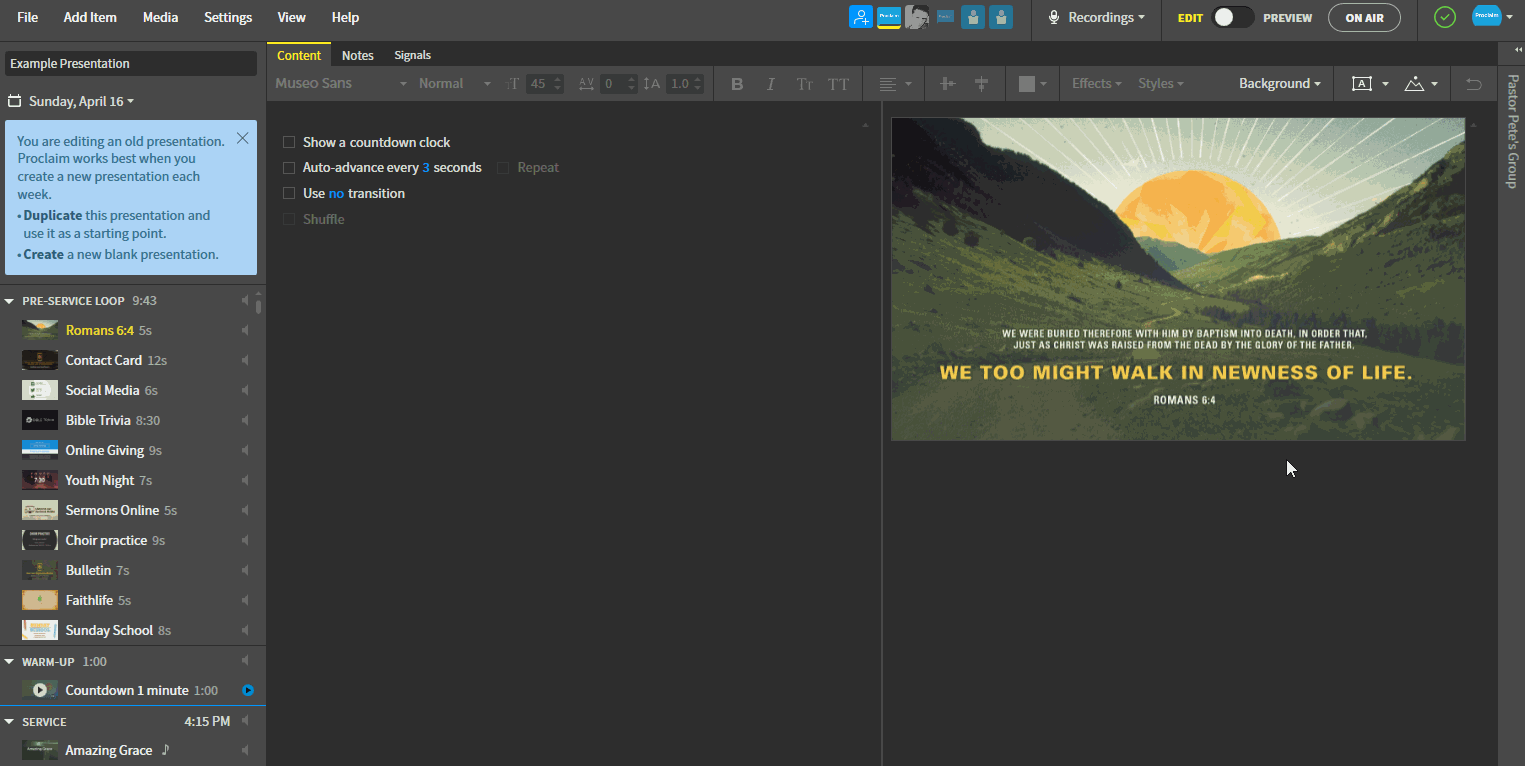 Next to the Graceway third-party account, click Remove to unlink your accounts. Select Enter info and type in the credentials you use for your Graceway account. Once your accounts are successfully linked you have access to the media on your Graceway account through Proclaim.