With Proclaim, you can add a song with a simple search. We'll include all the right lyrics and help you auto-format your text with Smart Media templates.
To add get started…
1. Add a new song item.
Select Song from the Add Item menu.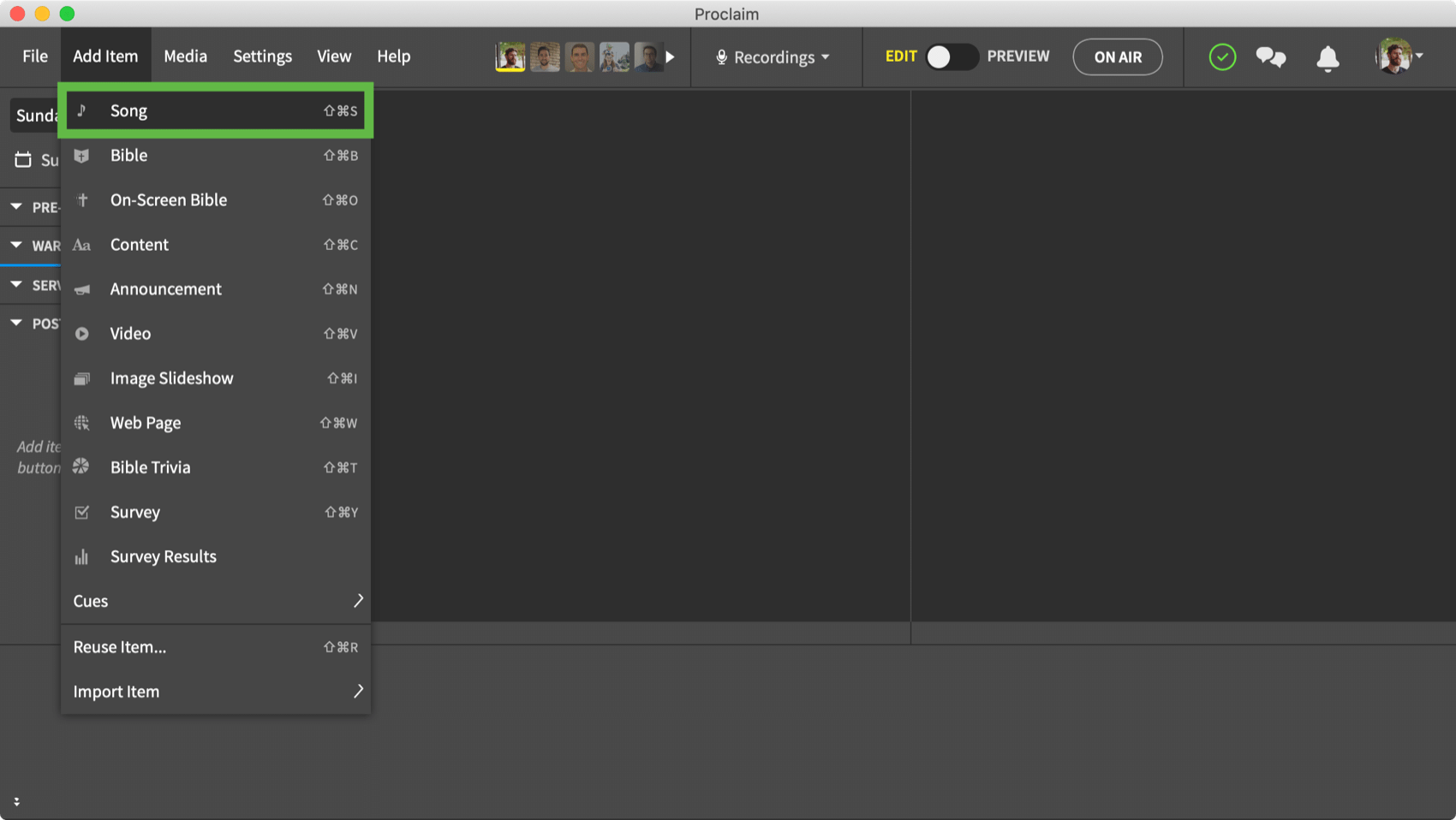 2. Search for a song.
In the search field, add a song title.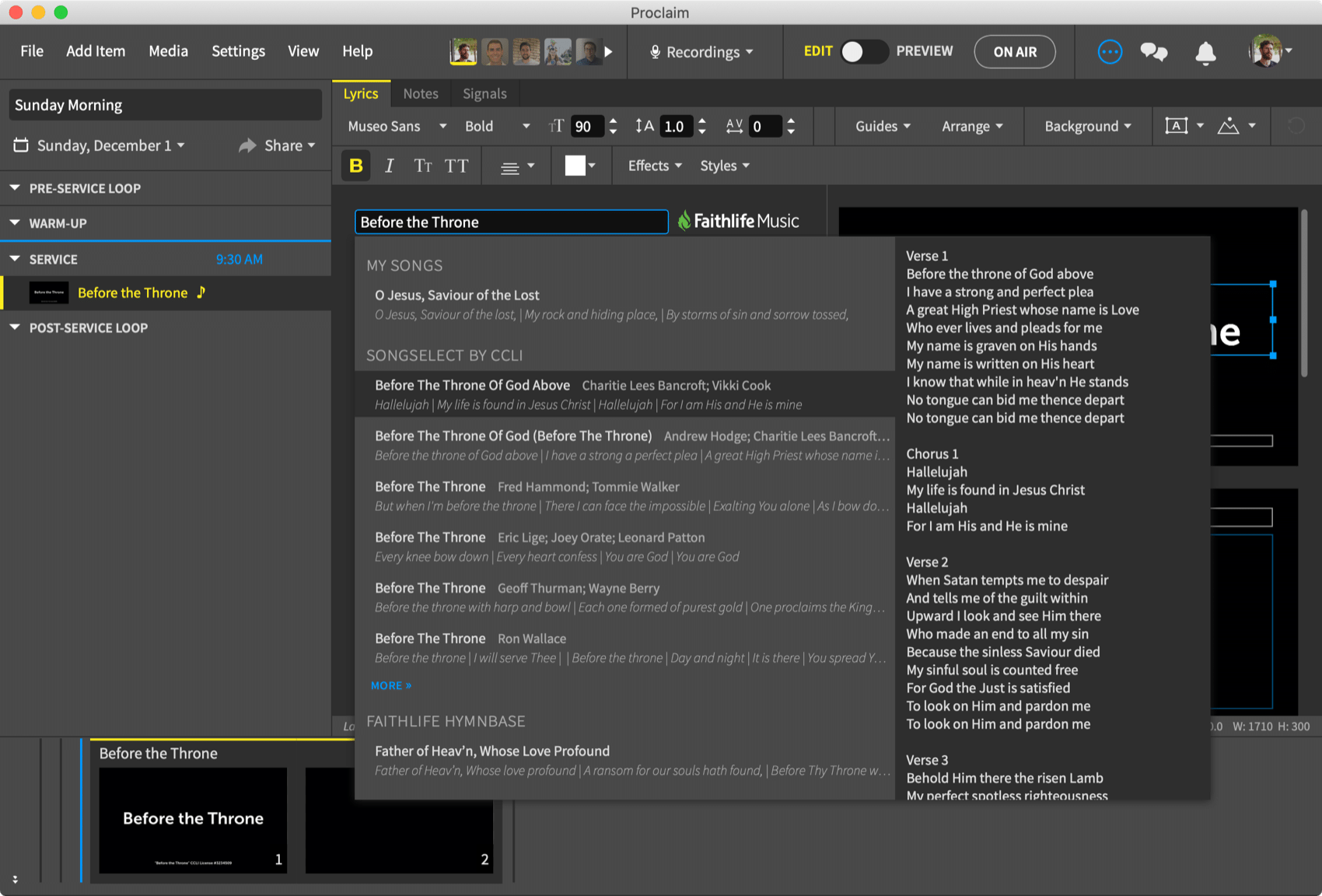 Three categories of songs display.
To preview a song's lyrics, hover over the title and the lyrics will display to the right. Select a song to add it to your song item. Once you add a song, all the attached metadata (i.e., copyright info, your personal CCLI number, etc.) also enters your presentation.
Did you know? You can link your SongSelect account to access all your songs directly from within Proclaim or import any curated lyrics. Once you import a song, add it as a new song item in Proclaim.
3. Adjust your lyrics.
All available lyrics display. You can add your own custom slide order by making adjustments in the verse bar (learn more).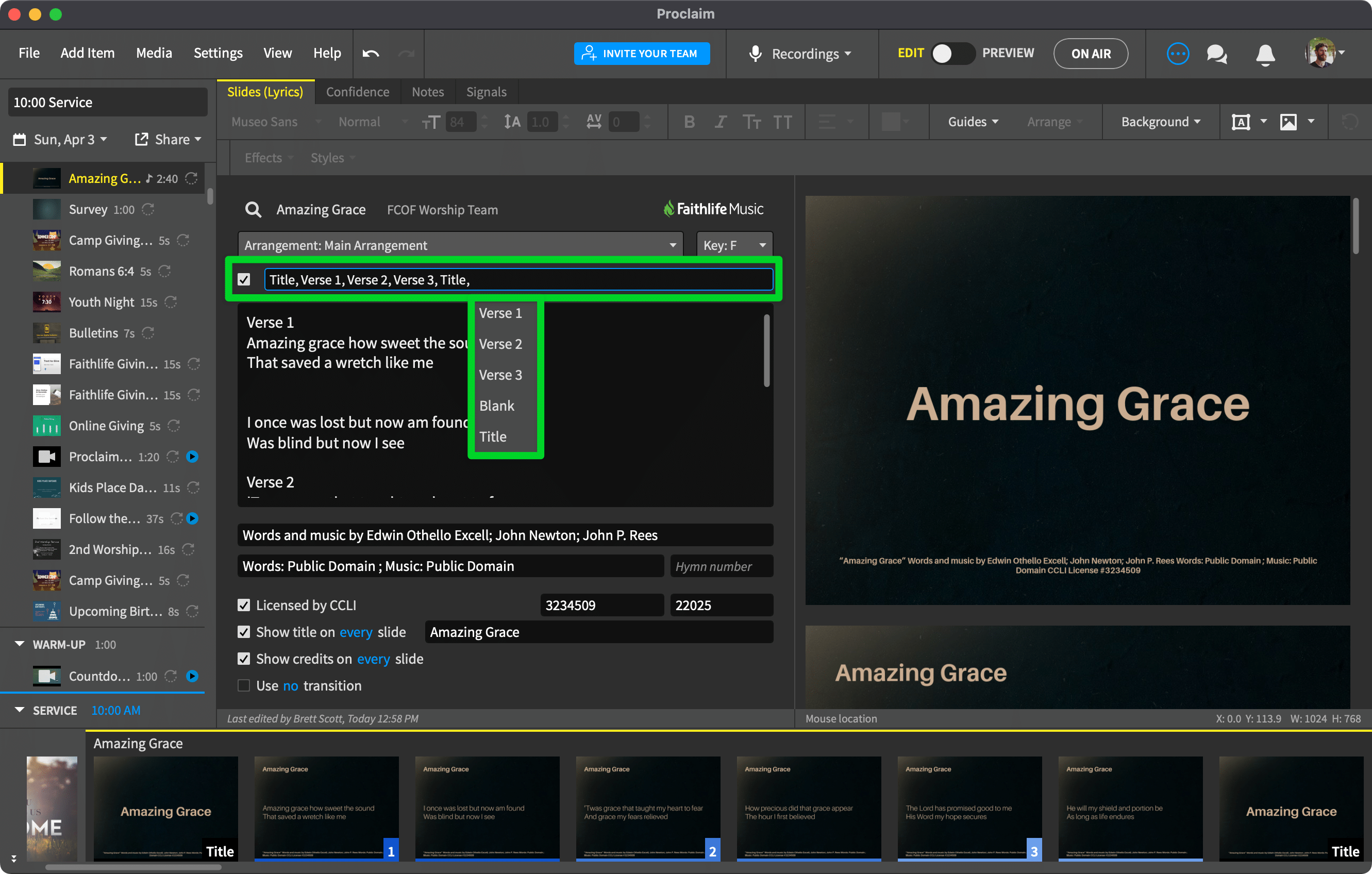 You can adjust how many lyrics display on a single slide by adding a blank line between lyrics. For songs items, each new blank line creates a line break automatically.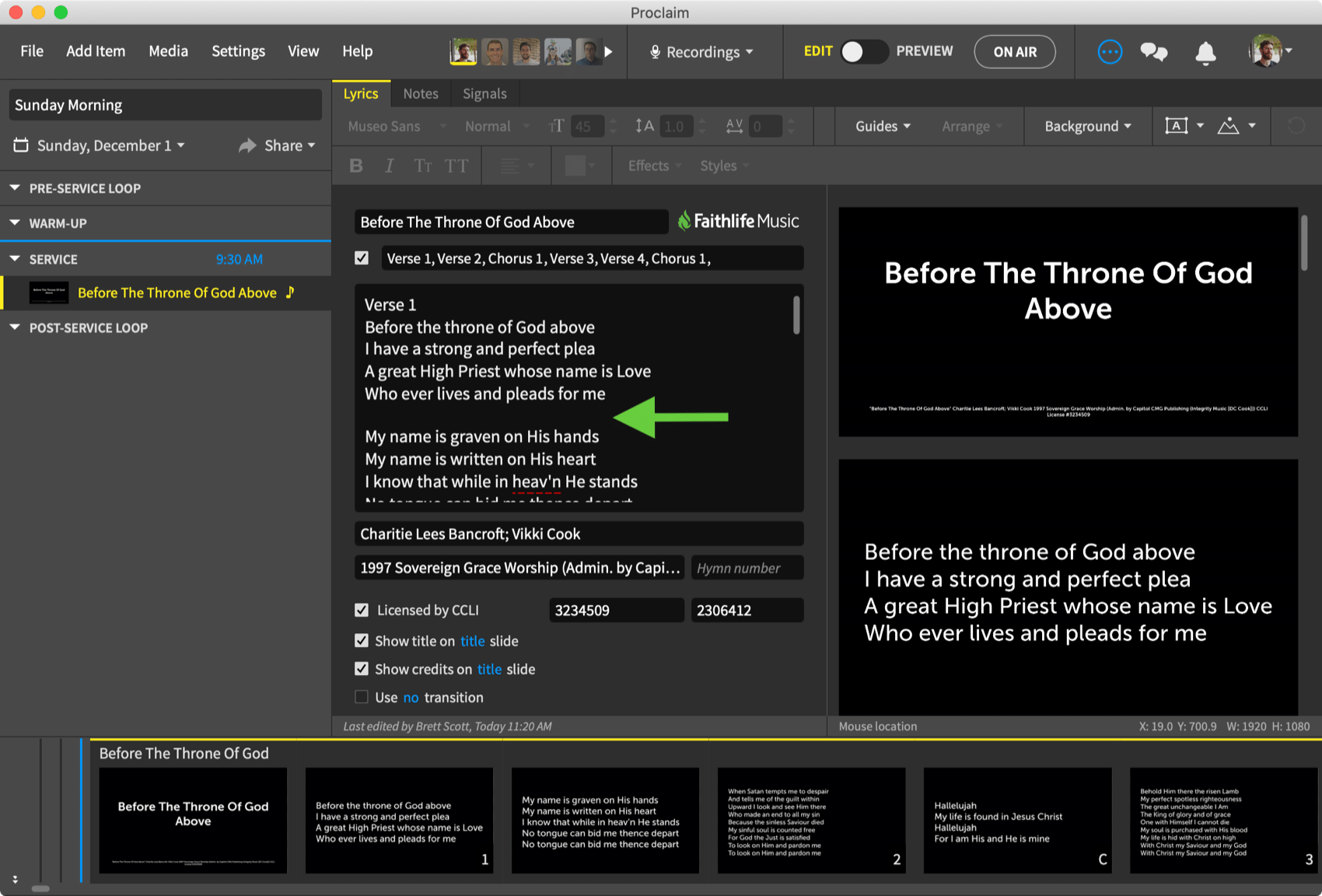 Note: If you always sing a song the same way, you don't have to manually re-create the slide each time. Learn more about reusing previously created items.
4. Apply a background.
Select Browse Media from the Background dropdown menu to add a background to your song slide.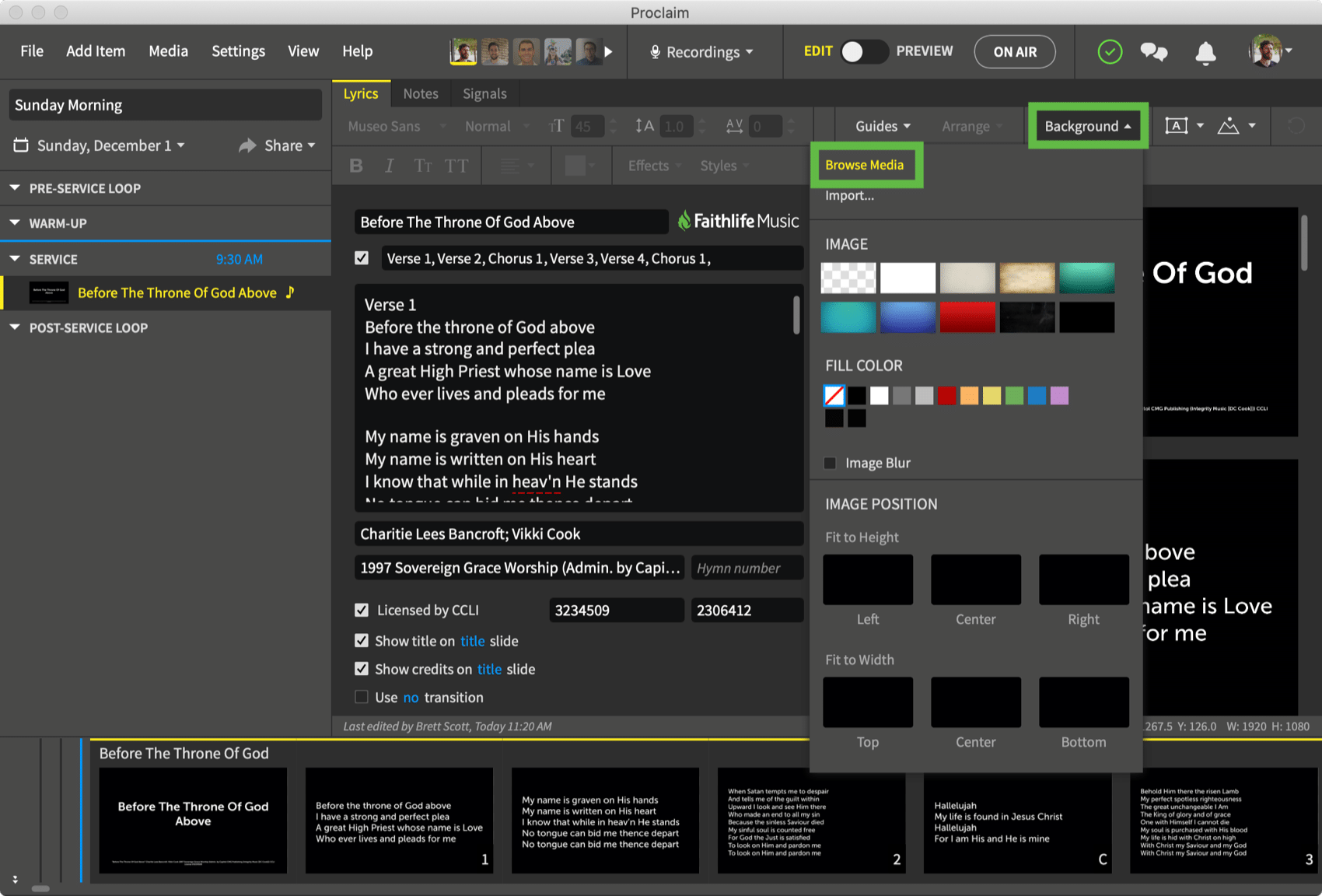 Did you know? By default new song items display on a black background with white text. You can change your default slide backgrounds from the settings menu.
Once you find a background, apply it to your current slide. When you Apply as Smart Media, the slides text styling will automatically update as you make changes to it. Learn more about working with Smart Media.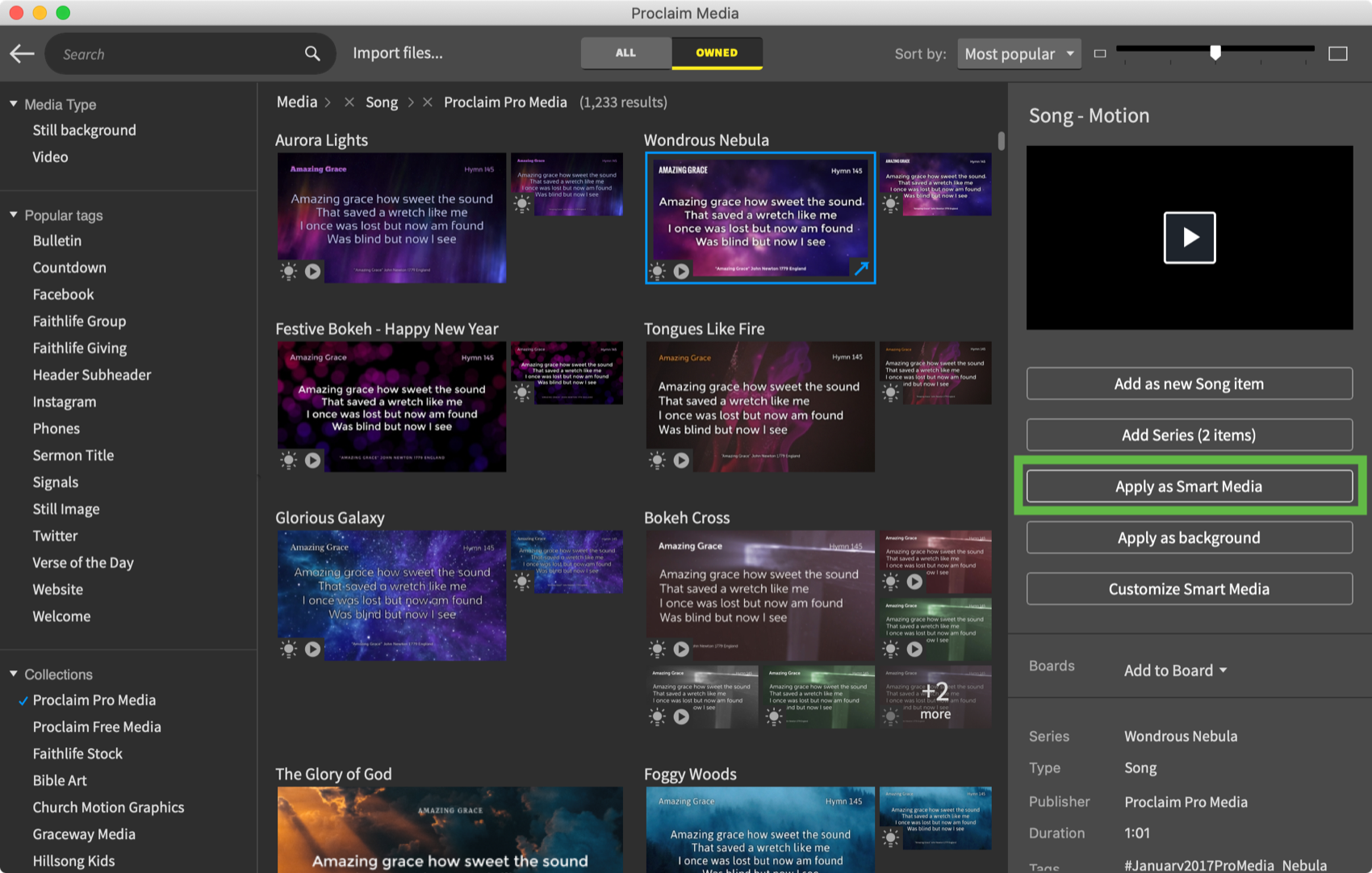 You can install Proclaim on as many computers as you need. If you need to install Proclaim on a new computer, download it here.