Signals are audience engagement tools that let your congregation follow along with your presentation. For Bible and On-Screen Bible service items, Signals are automatically created with the reference you enter. Signals are created per service item, not per slide.
The best way to use signals is with a digital online bulletin. All of the signals you add to your presentation will be available for members of your congregation to interact with in your Faithlife church group.
You can create any of the following types of Signals:
Bible reference: navigates users to the Bible reference in the mobile app.
Calendar event: a calendar event that allows users to add the event to their mobile calendar.
Contact card: delivers a populated entry that allows users to add the contact information to their mobile contacts.
Donation request: delivers a populated Faithlife Giving or PayPal page.
Logos reference: navigates users to a Logos resource location.
Web address: opens a web page.
Lighting: changes the stage lighting to a specified scene.
Signals can be added to any service item by navigating to the Signals tab: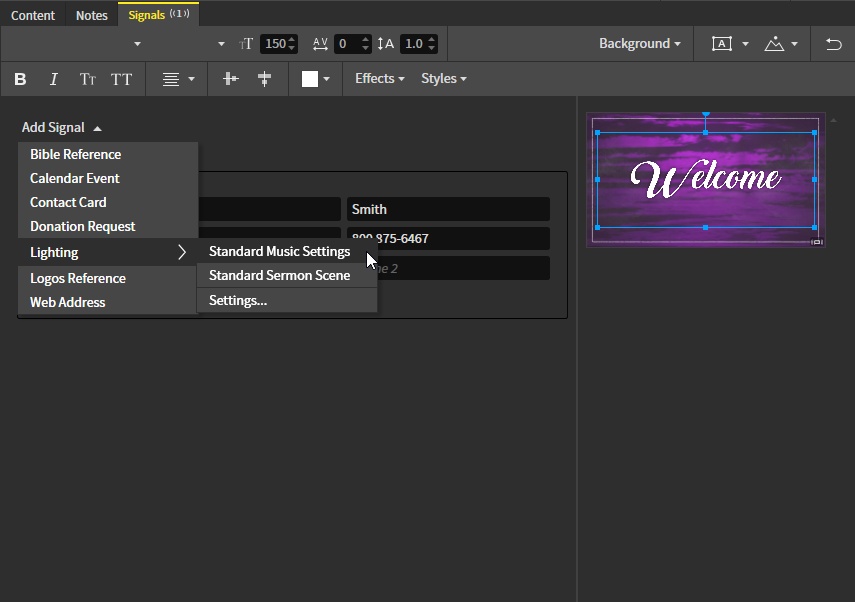 Remember! A service item can have more than one Signal.
Your presentation will always send Signals for applicable items. If you want, hide the icon from your Presentation settings, but make sure to add some Signals media to let your congregation know you're using them!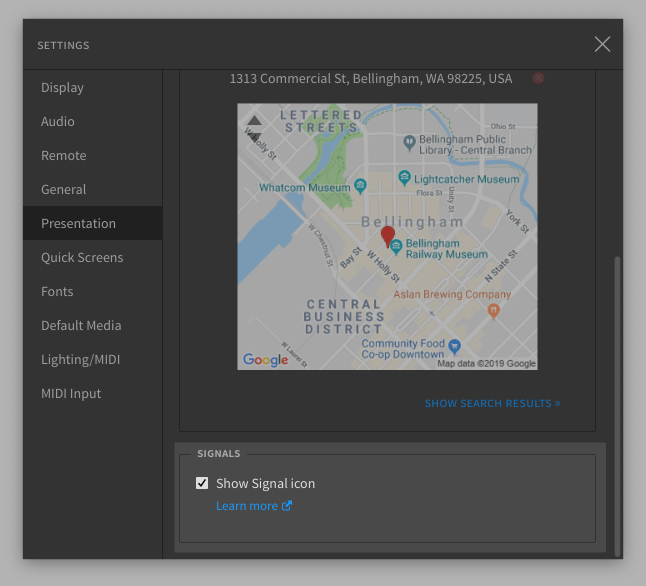 Want to find out how to set up Signals for your audience's mobile devices? Click here to learn how.