Proclaim automatically downloads all the content required by your presentation locally. If you lose your network connection during service, your presentation won't be disrupted. Just look for the green sync icon to make sure your presentation has been downloaded locally.
What if you don't have internet at all? Not to worry -- Proclaim supports saving your entire presentation to a thumb drive so you can load it on the booth machine without requiring the internet.
When you finish creating your presentation, open the File menu at the top of the screen and select Back up presentation...
Did you know? Your presentation backup file (.prs) includes both 4:3 and 16:9 aspect ratios, so your presentation will look great no matter what screen you use.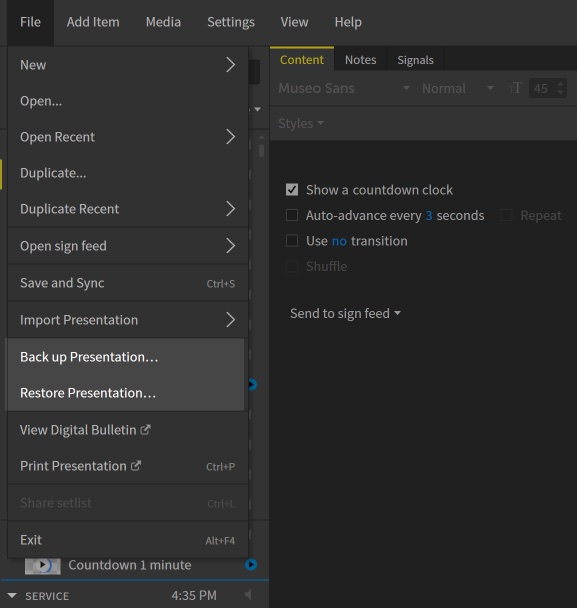 When you get to church, start Proclaim and click Restore presentation from the File menu to load your exported .prs file from the previous step.