Purchasing an On Air license can be done through the Proclaim client or via telephone. This article provides steps to order through the Proclaim app.
To purchase your On Air license in the Proclaim app, open the account menu and select Purchase Proclaim... from the top of the list.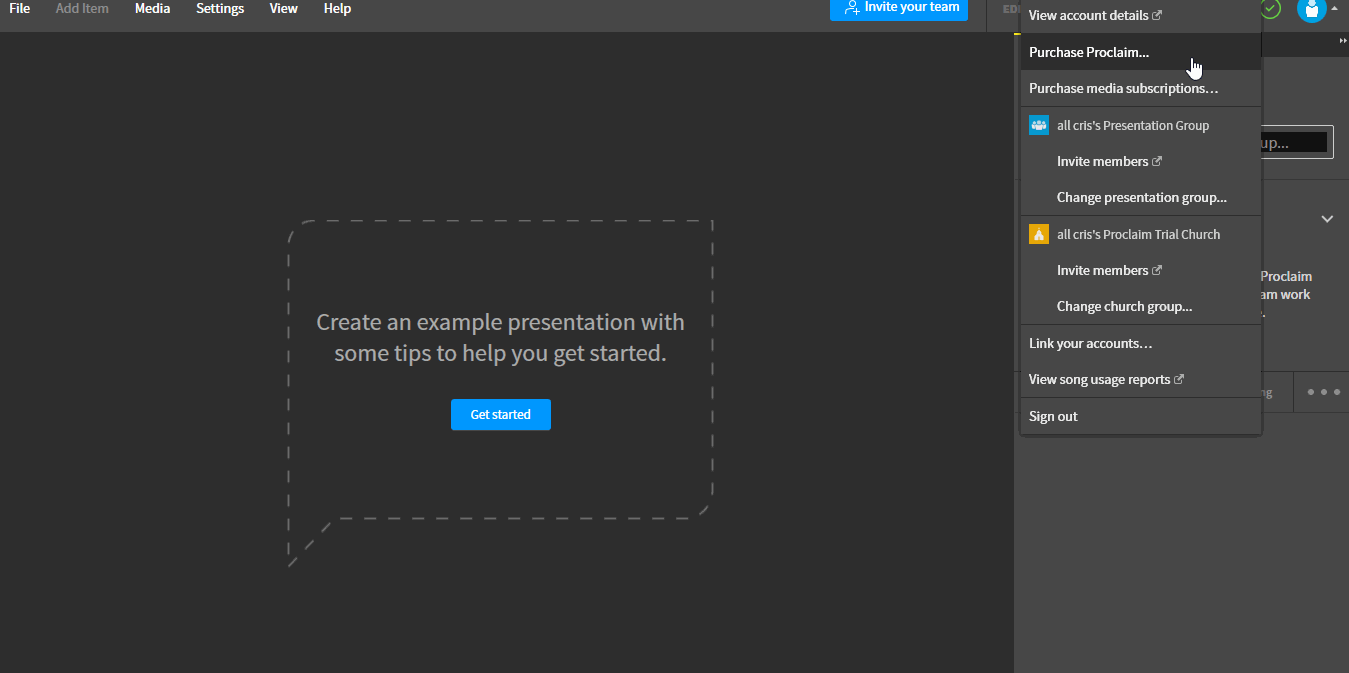 Select the size of your congregation, renewal period, and whether you want to include Proclaim Pro Media in your purchase. Add your credit card data, or select a card you have used previously, and proceed. Enter any coupon codes you have (you can update your cart before checking out). If your final order is correct, submit your order.
If you would prefer to order over the phone, please call 888-634-2038 (US/Canada) or +1 360-450-3542 (International) to speak to one of our Proclaim specialists.
Congratulations! You are now ready to start making beautiful presentations!