You can view webpages or any web-based presentations within Proclaim with the Web Page service item.
Did you know? You can also add online videos to your presentation from YouTube or Vimeo.
Add a Google Slides Presentation
Get a public link to your presentation and add it as a web page service item to view a Google Slides presentation in Proclaim.
1. View your Google Slides presentation.
Navigate to Google Slides in your web browser and sign in with your Google account. Select your presentation from the list.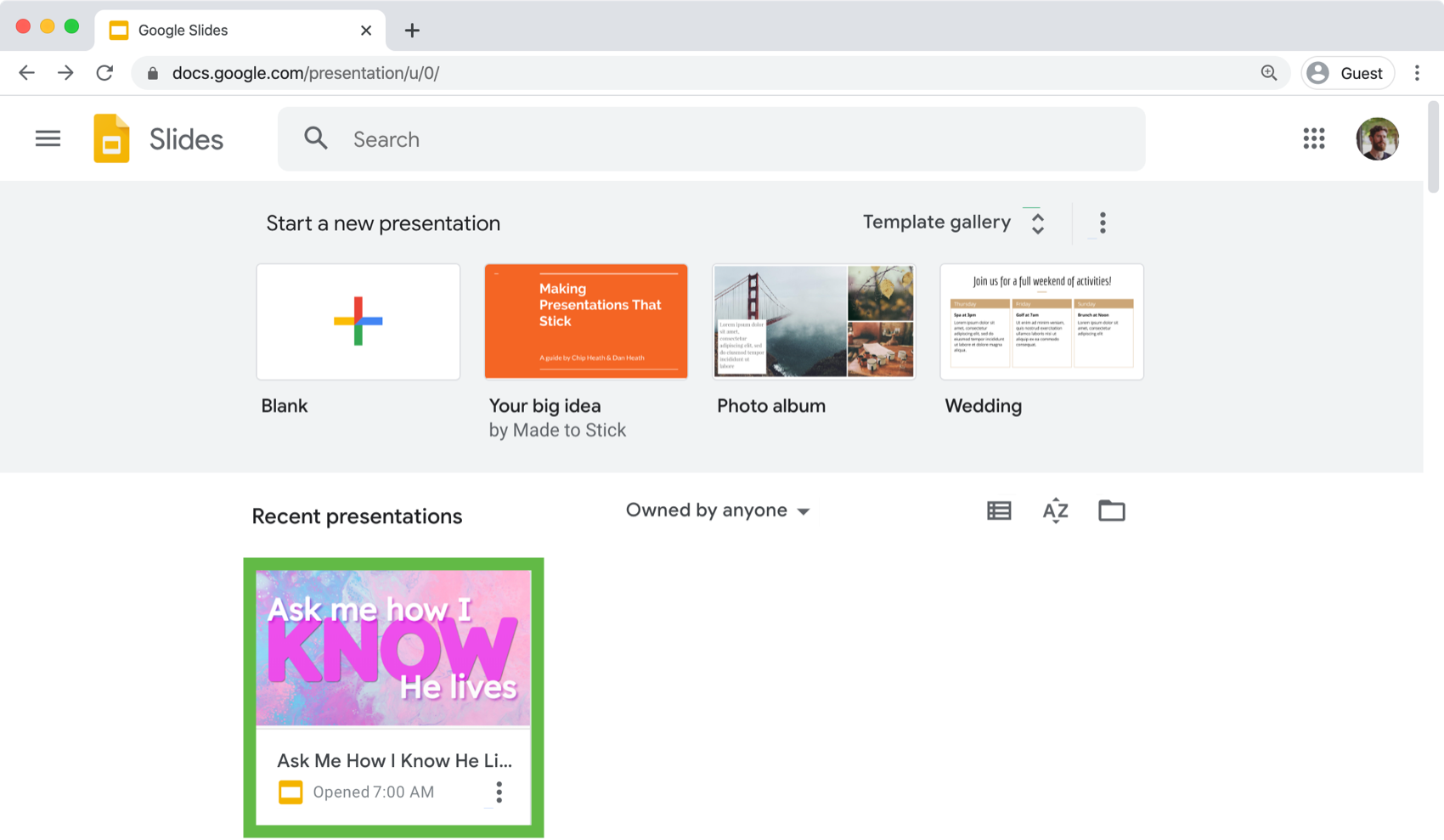 2. Get a shareable link.
Click Share.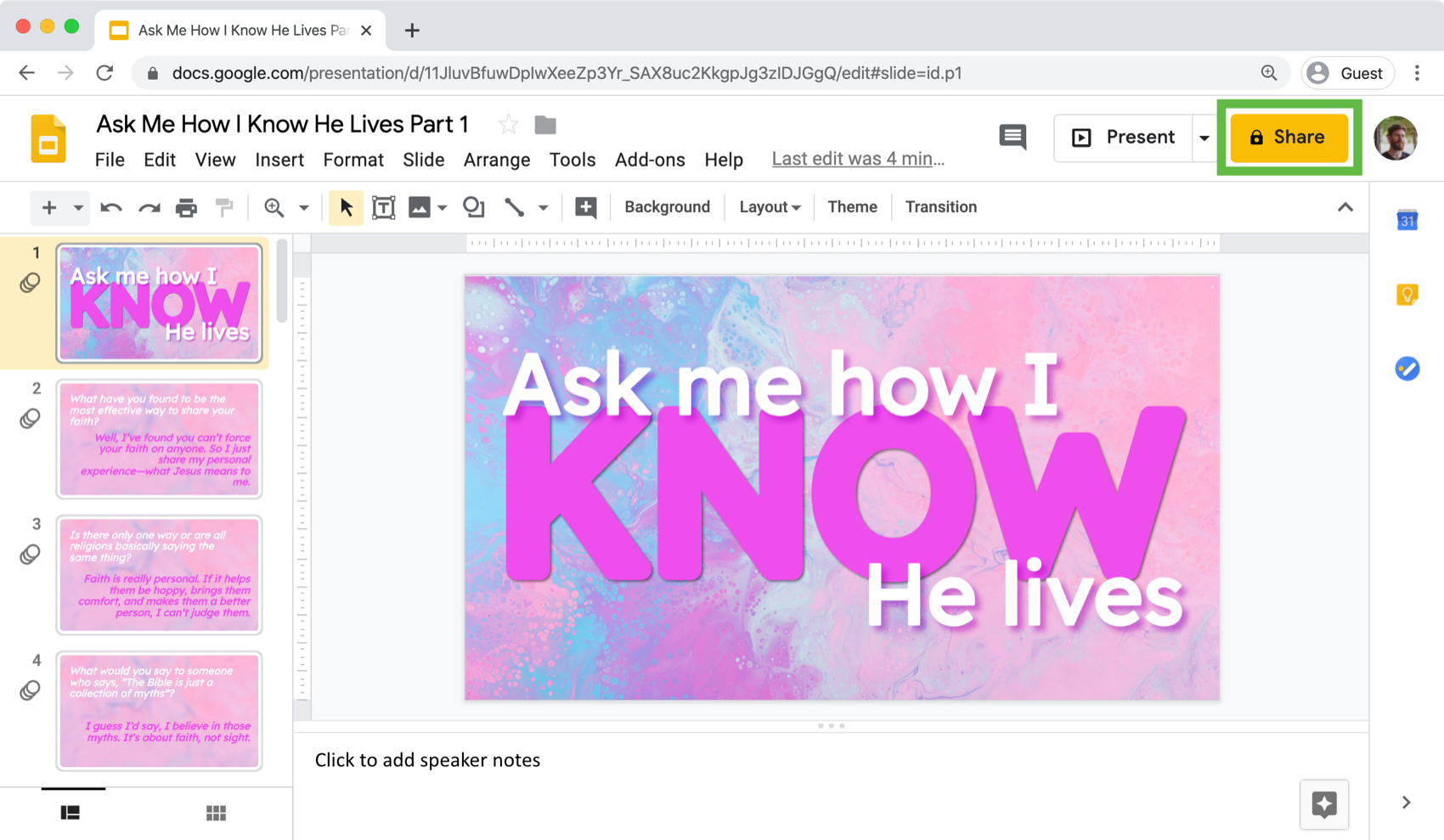 Click Get shareable link.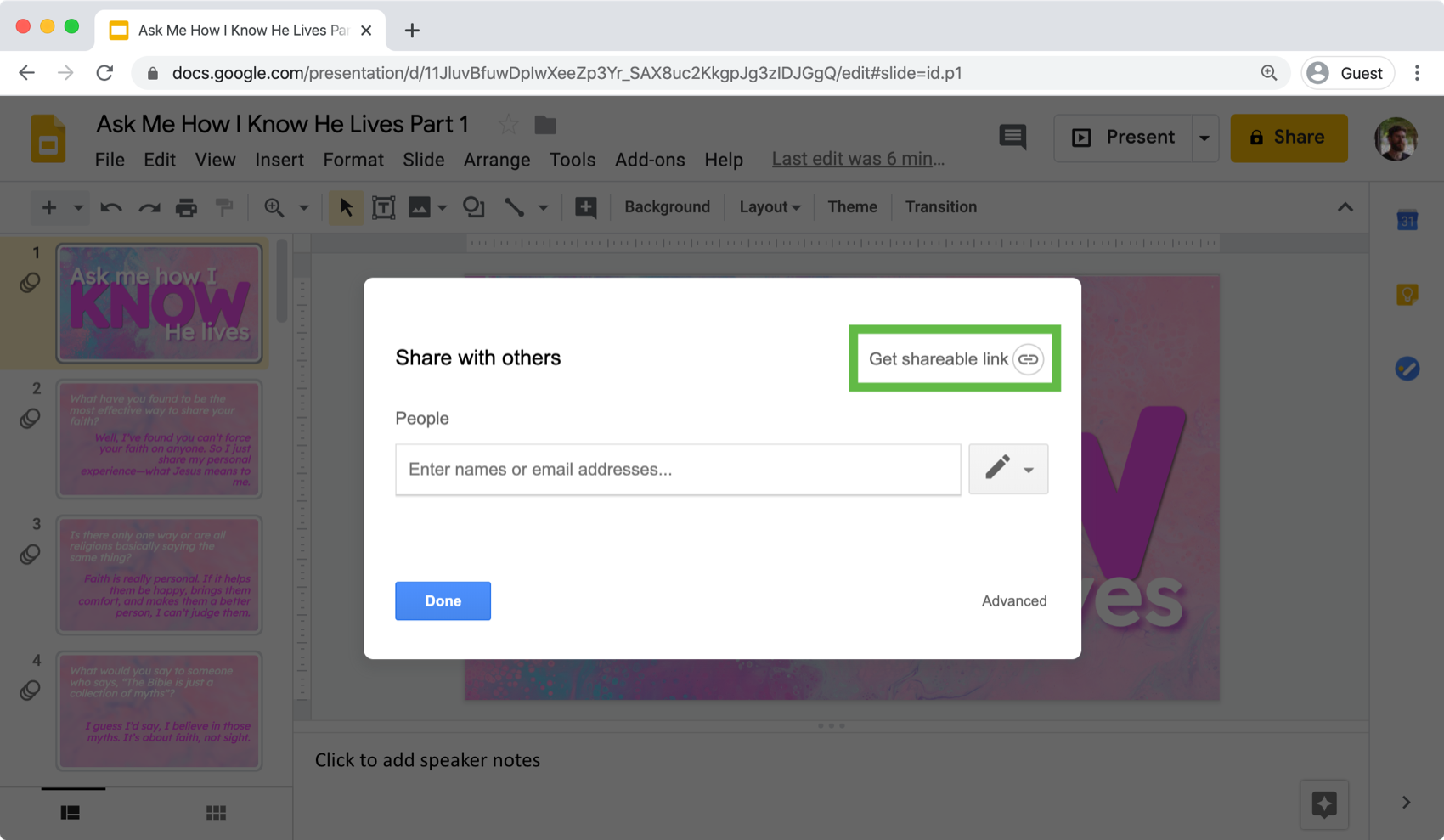 Ensure Anyone with the link can view and Copy the link.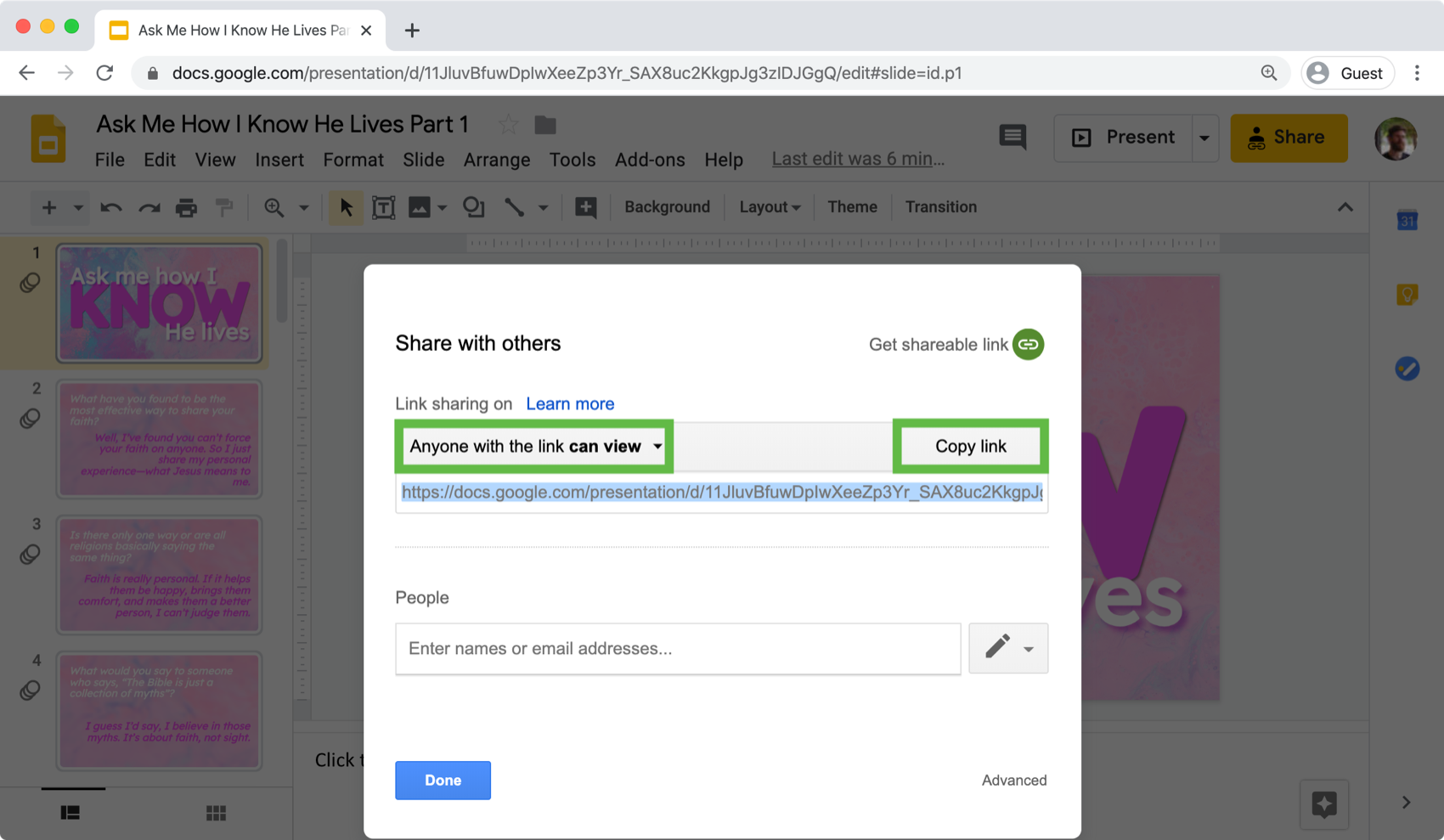 3. Add a Web Page service item.
In Proclaim, expand the Add Item menu and select Web Page.
Note: To add a web page item quickly, use the keyboard shortcut: ‌Shift + Cntr + W on Windows or Shift + ⌘CMD + W on a Mac.
4. Add the copied Google Slides link.
In the web address bar, paste the the slides link.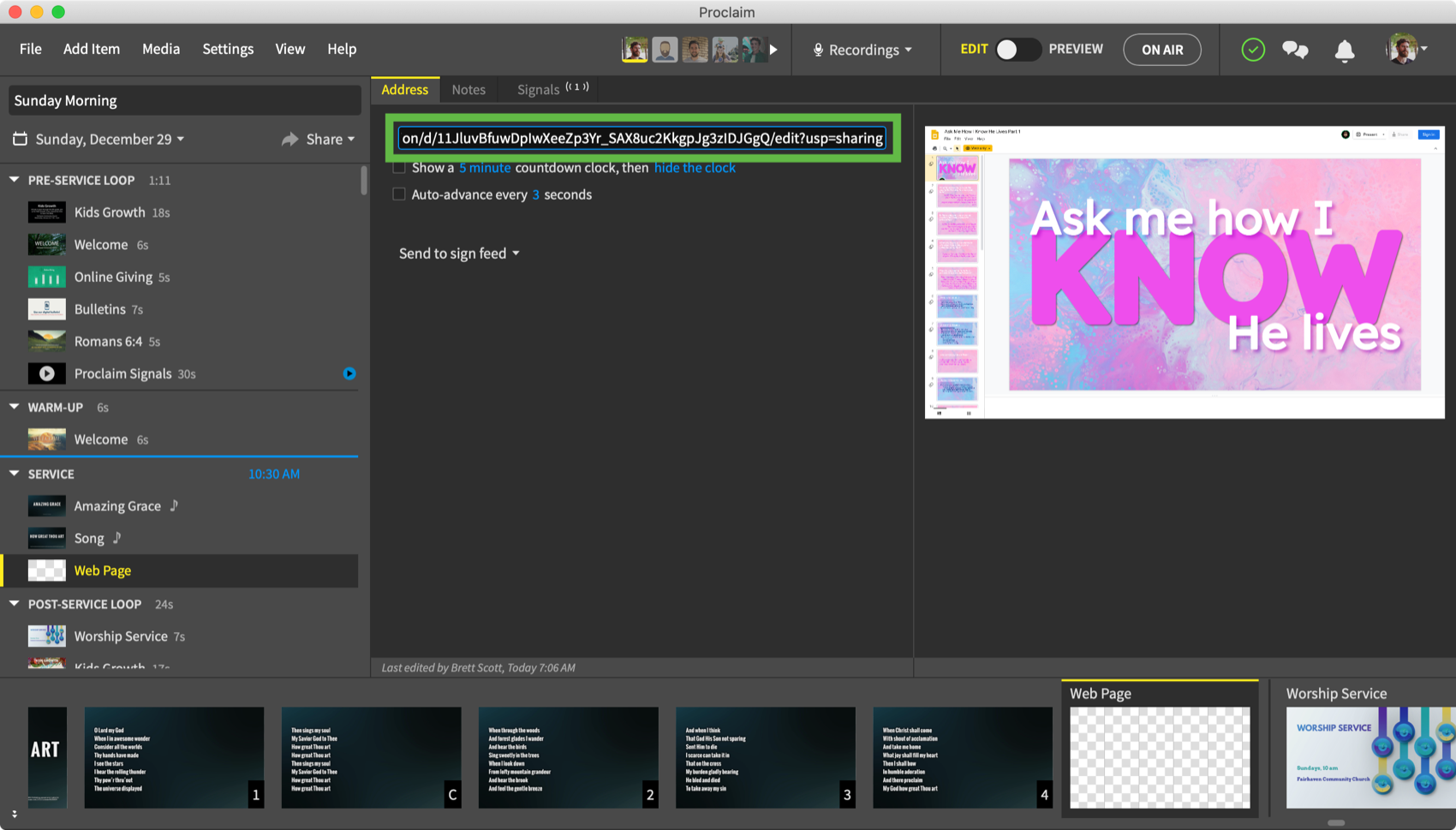 At the end of the url, change /edit?usp=sharing to /present.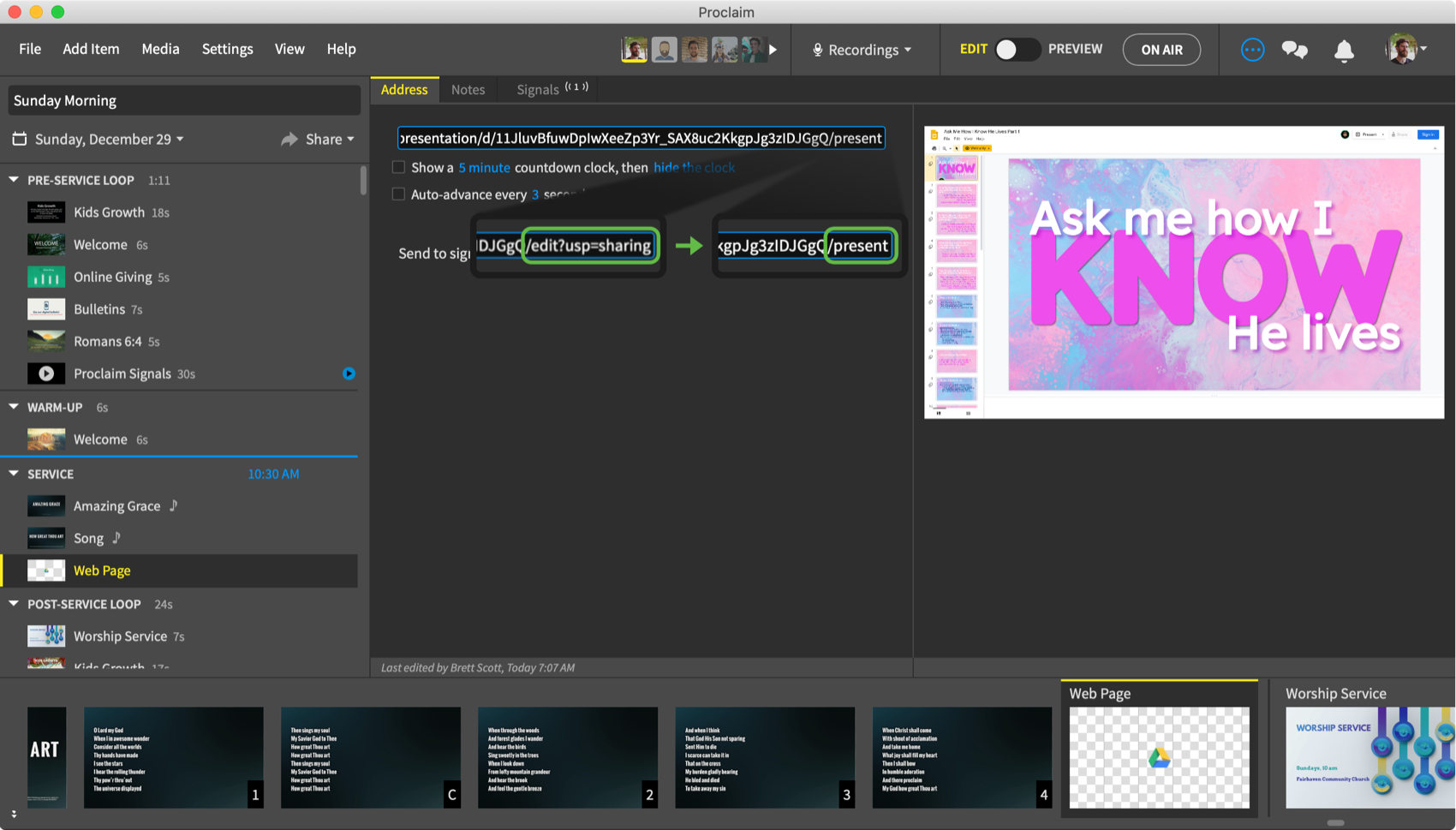 5. Remove the web address signal (optional).
By default, the web service service item includes a web address Digital Signal directing those following your service to access the web page directly on their devices. Additionally, the Signal icon displays in the bottom right-hand corner of your screen (though you can disable this in the presentation settings). Most churches presenting a web presentation prefer to remove the signal, directing their congregation's attention to the screen instead. To remove the signal, select the Signals tab and delete the web address signal.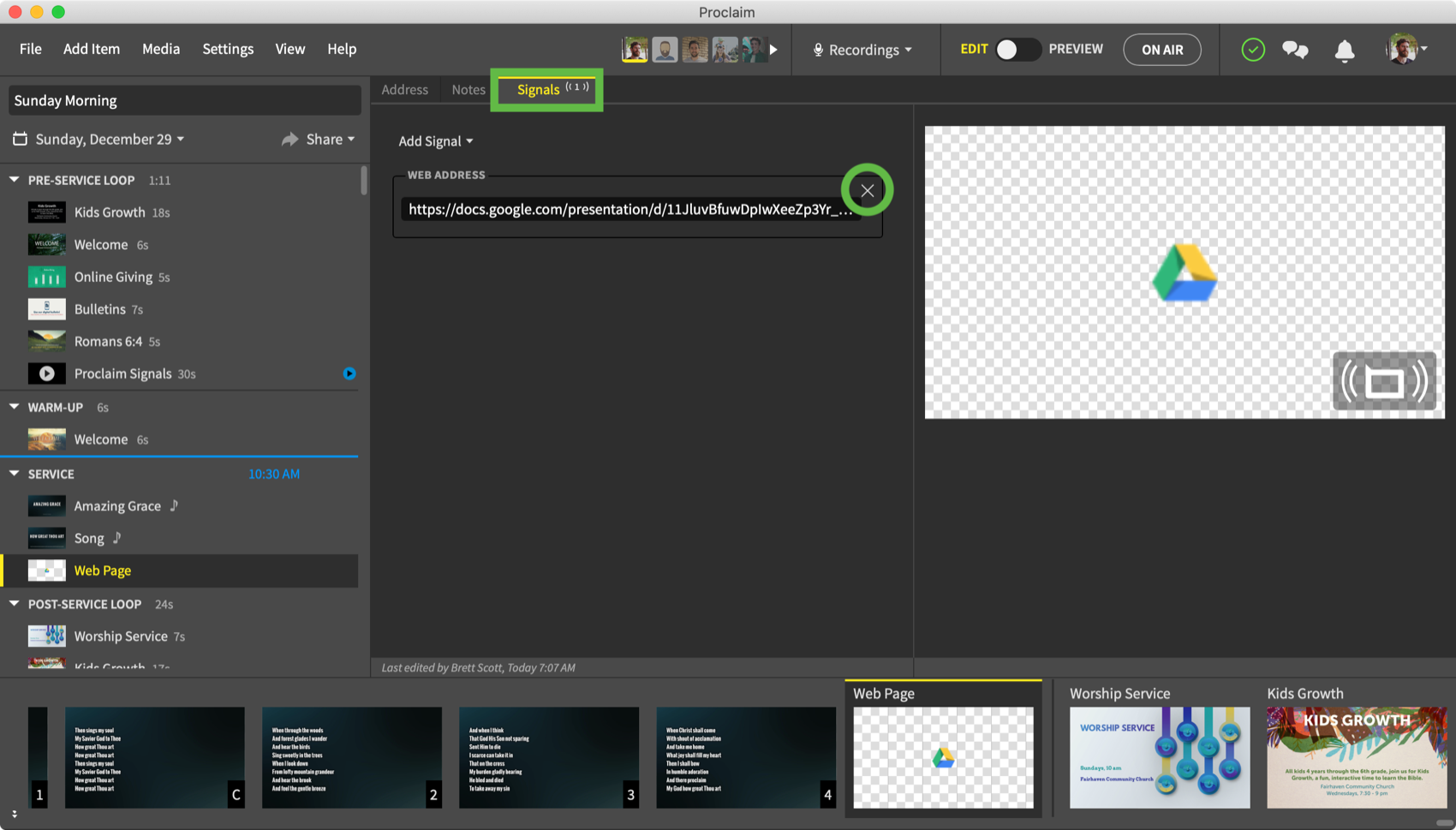 6. Present your Google Slides presentation.
When you go On Air and advance through your presentation you will arrive at the web page service item.
To navigate the presentation, follow these important steps:
From your computer running Proclaim, click anywhere on the slide preview. This advances the first animation of your web presentation and transfers control of the web presentation to Proclaim.
Advance through the web presentation normally.
When finished with the web presentation, hover your cursor over the slide preview and click Next to return to your Proclaim presentation.
Important: You must click on the web presentation slide preview before advancing normally or Proclaim will advance to the next item in your order of service rather than showing the content of your web presentation.