If you own Logos Bible Software you have access to exclusive Logos Media content. This content includes unique slides for sermons, books of the Bible, famous theologians, and more.
You can access this content from the Visual Copy tool within Logos (and send it to Proclaim) or from within Proclaim directly.
Skip ahead to:
Access Logos Media from within Logos
You can access your exclusive content from within Logos using the context menu.
Send formatted text to Proclaim.
Open any resource in Logos and highlight your desired text. In the Selection Menu popup, click Share.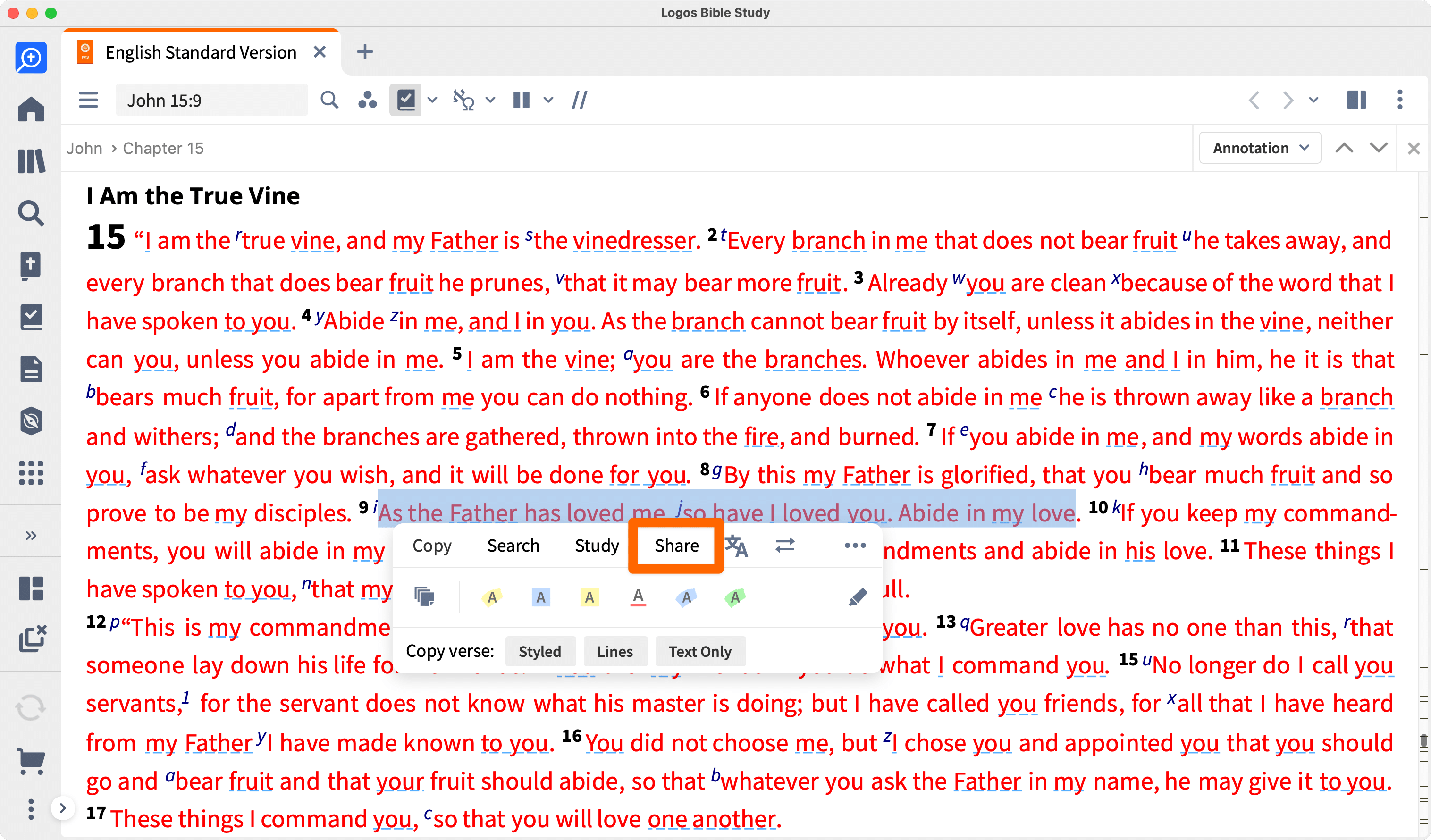 Note: If you prefer to style your text from within Proclaim, you can right-click a selection and choose Send to Faithlife Proclaim on the right-hand side of the context menu. This will open Proclaim and you can add a background and styling from within Proclaim instead.
Logos will auto-select media for you, but you can locate additional options by selecting Find Media. You can also adjust the Format, Body Text, and Reference via the left-hand panel.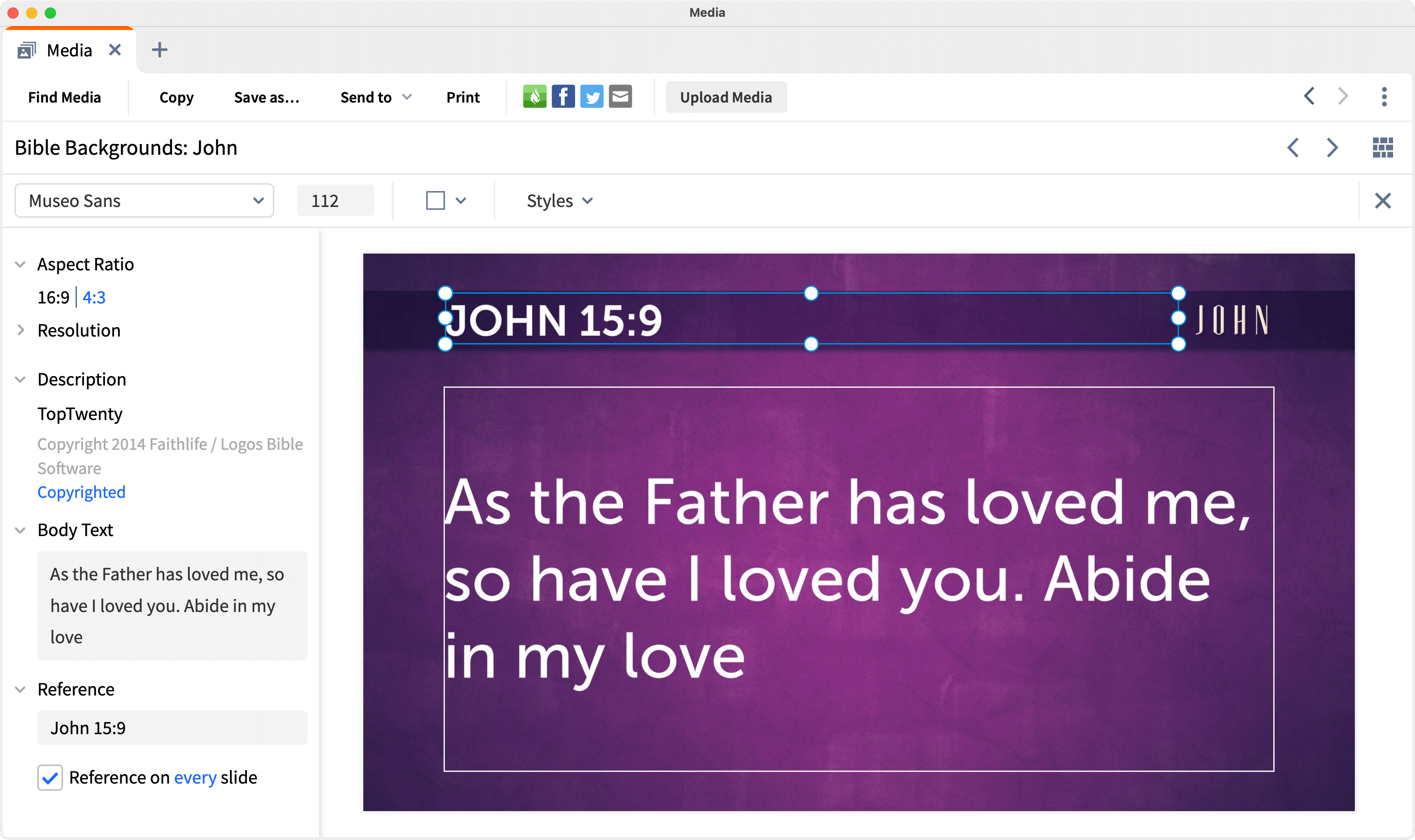 When you're happy with your media, expand Send to and select Proclaim.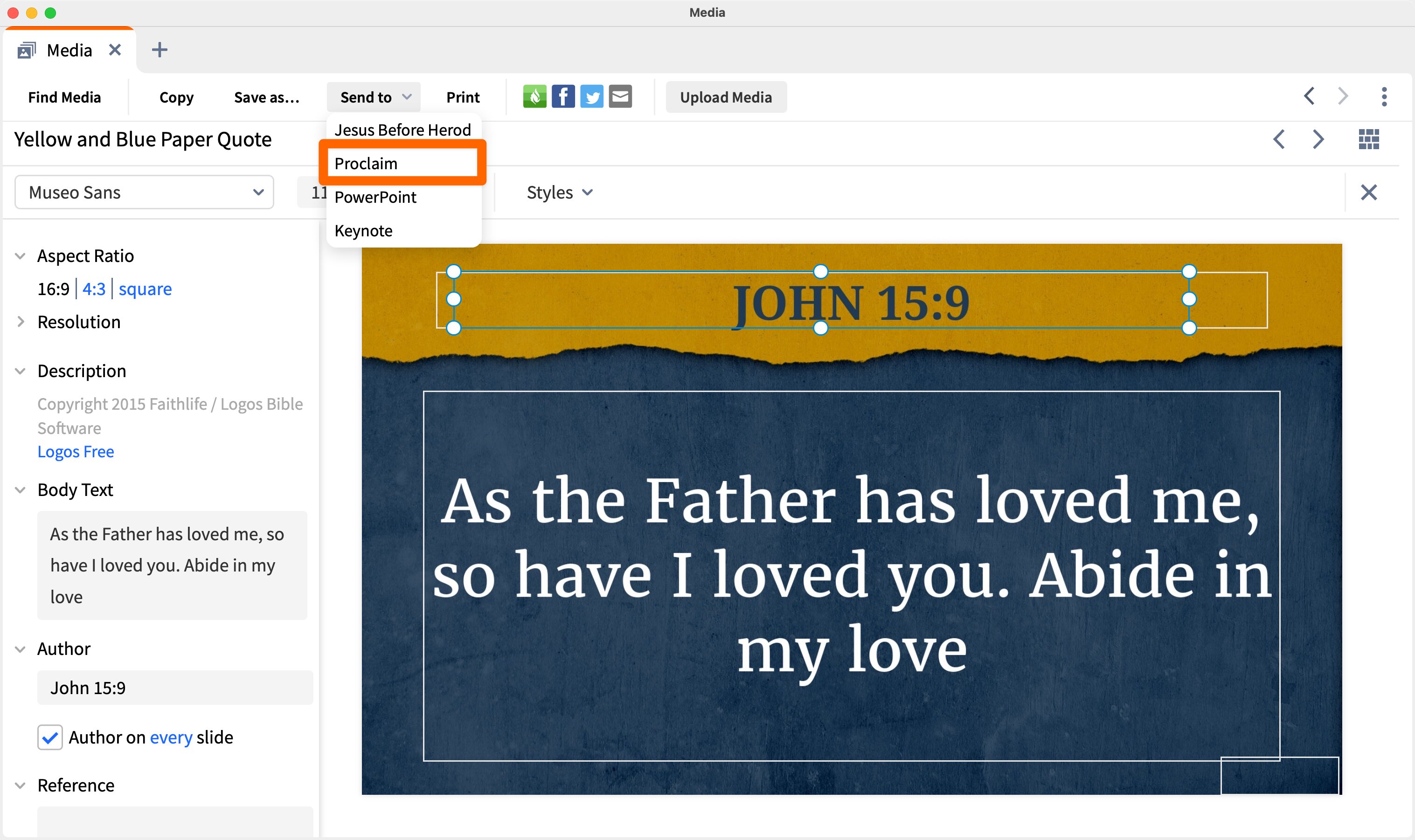 Your content will appear on a new Content service item in Proclaim (or Bible Service item if you sent a Bible verse).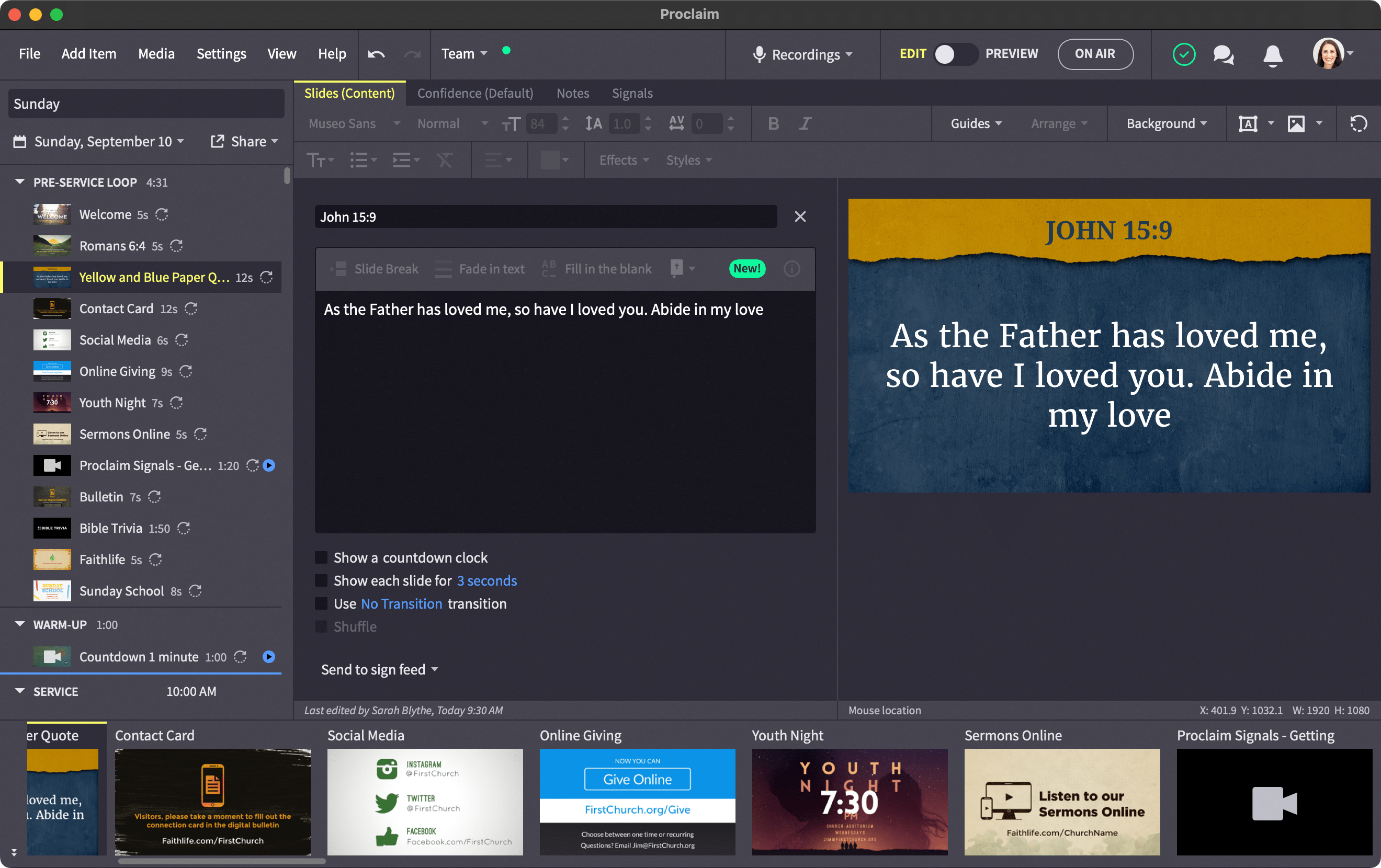 Note: After you send your media to Proclaim, you can make all the normal adjustments to the item's background, text, and styling.
Send Logos images to Proclaim.
You can also send any image from Logos to Proclaim from the context menu.
Navigate to an image in Logos. For instance, you may want to show this Faithlife Study Bible Infographic about the Sanhedrin during a sermon on John 7. Click the image to open the full image asset.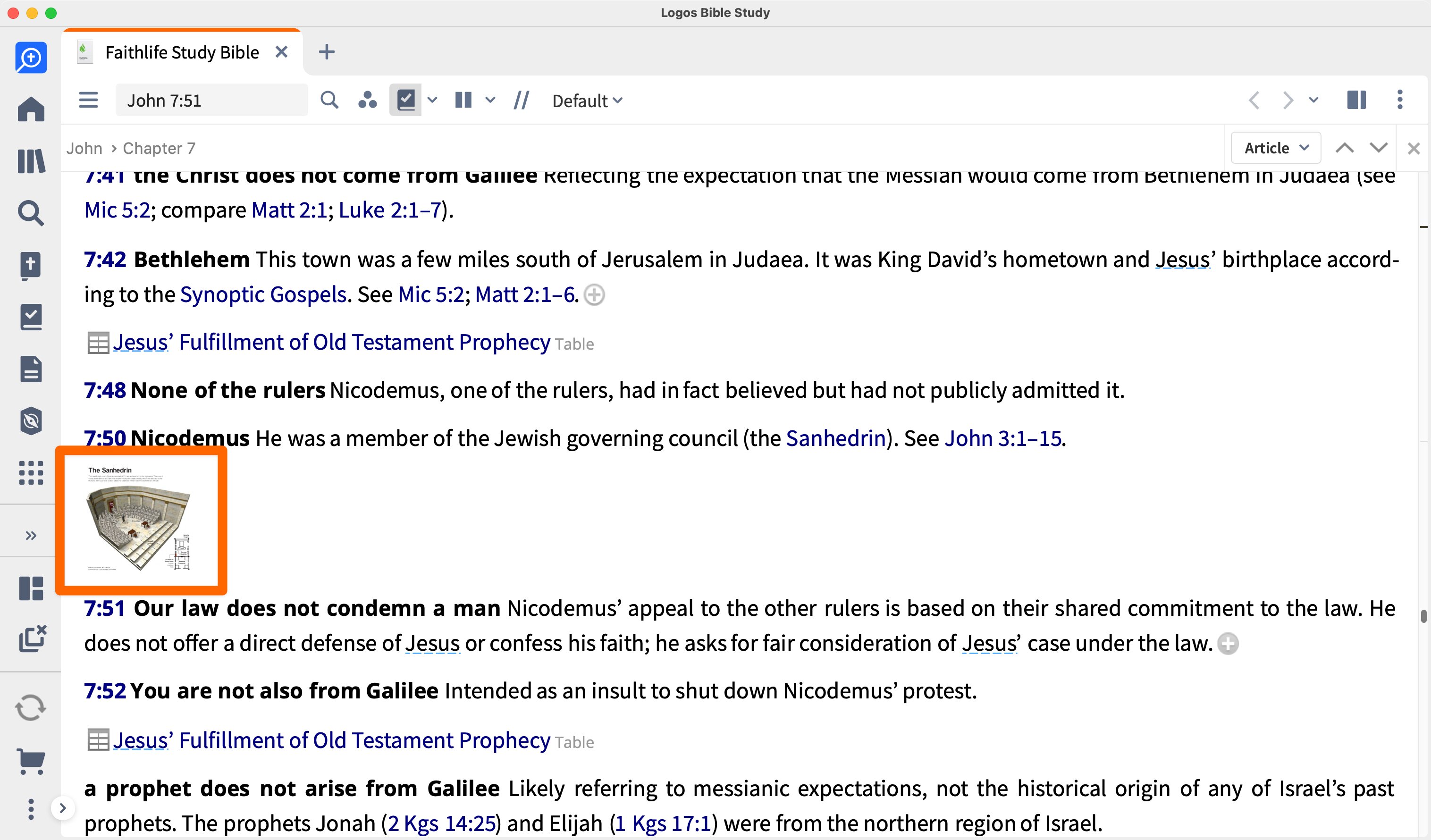 Right-click the image and choose Send to Proclaim.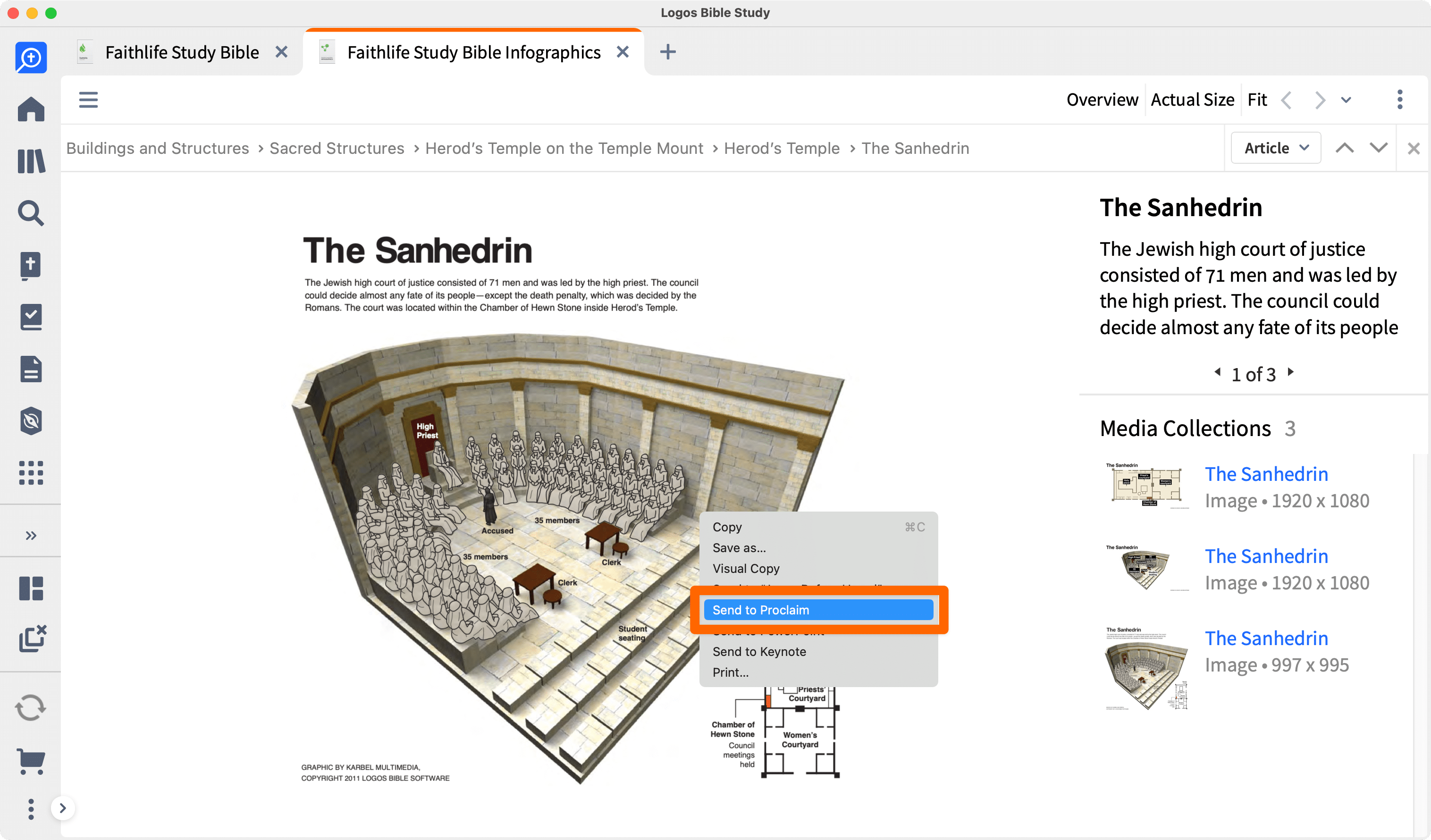 Your image will appear on a new Content service item in Proclaim with a transparent background. You can change the background color of the background if desired.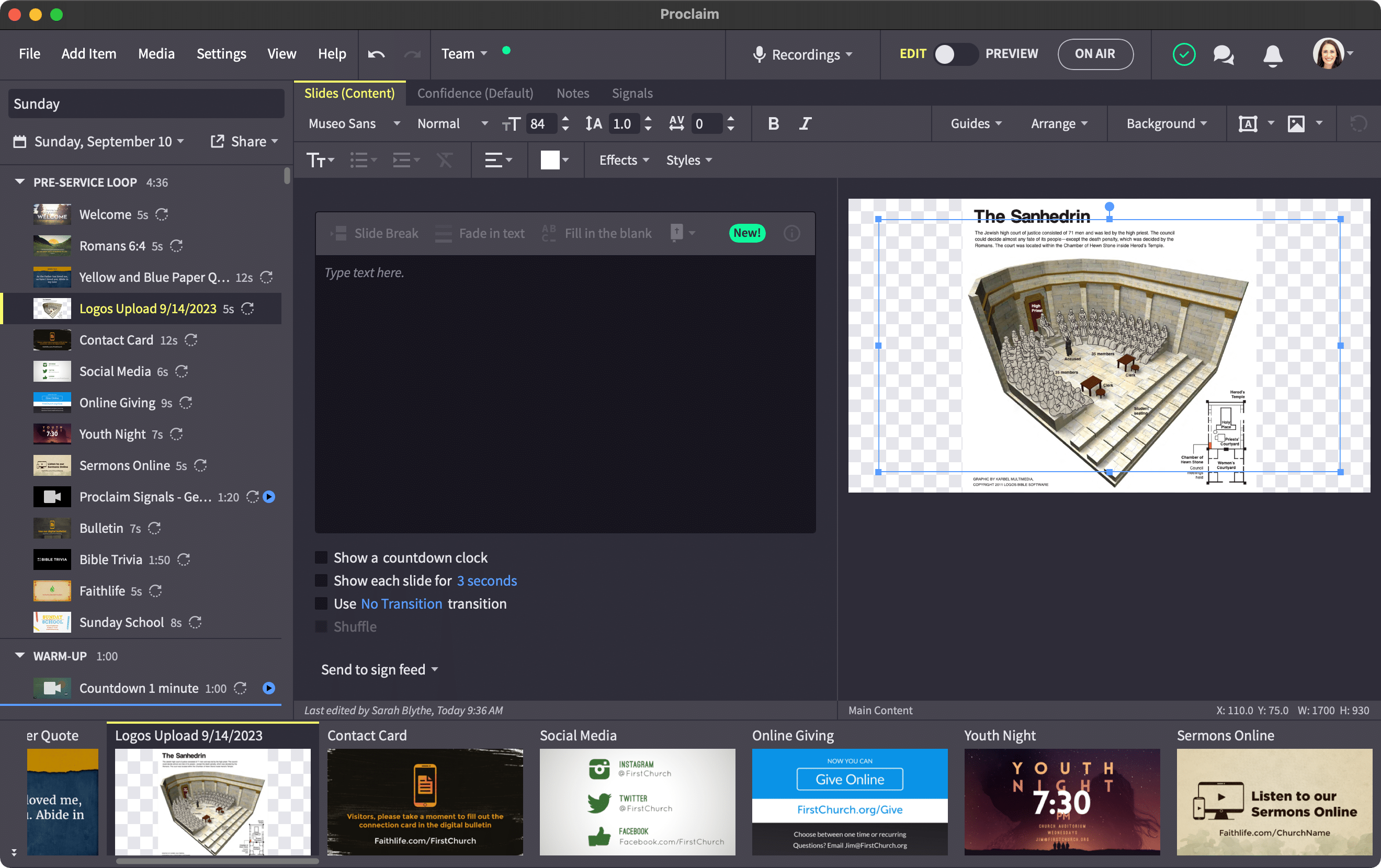 Note: While you can access your Logos Media from within Proclaim, you cannot access images found in your Logos resources from within Proclaim. You must send these individual resource images to Proclaim from within Logos, as described above.
Access Logos Media from within Proclaim
You can also access Logos Media from within Proclaim via the Media Browser. With your content ready, expand Background and click Browse Media.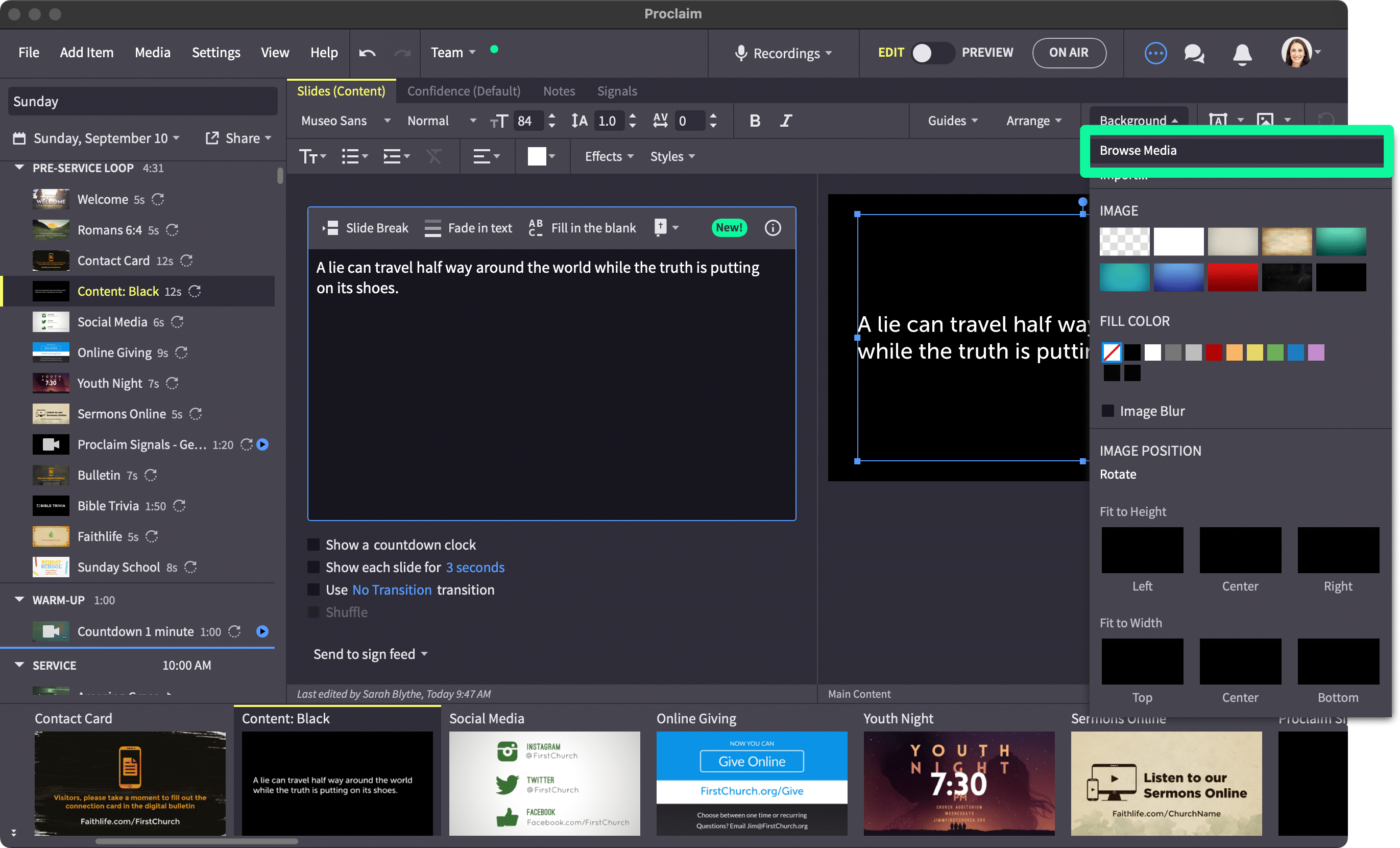 In the Media Browser, click the Logos Media Collections filter. This search displays all your exclusive Logos Media.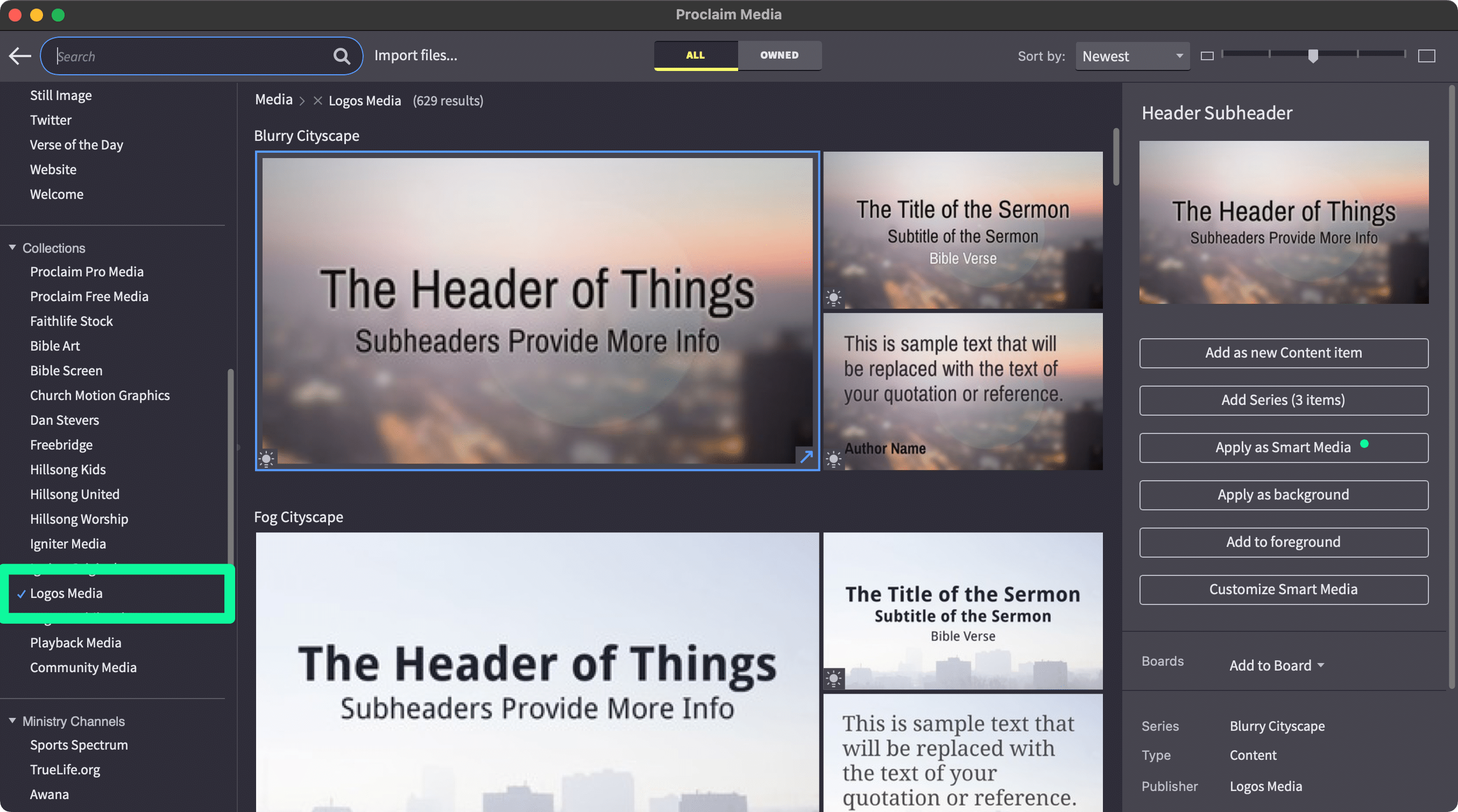 Note: If you don't see Logos Media, ensure your are logged into Proclaim using an account with access to Logos Bible Software.
Locate any background choose select Apply as Smart Media.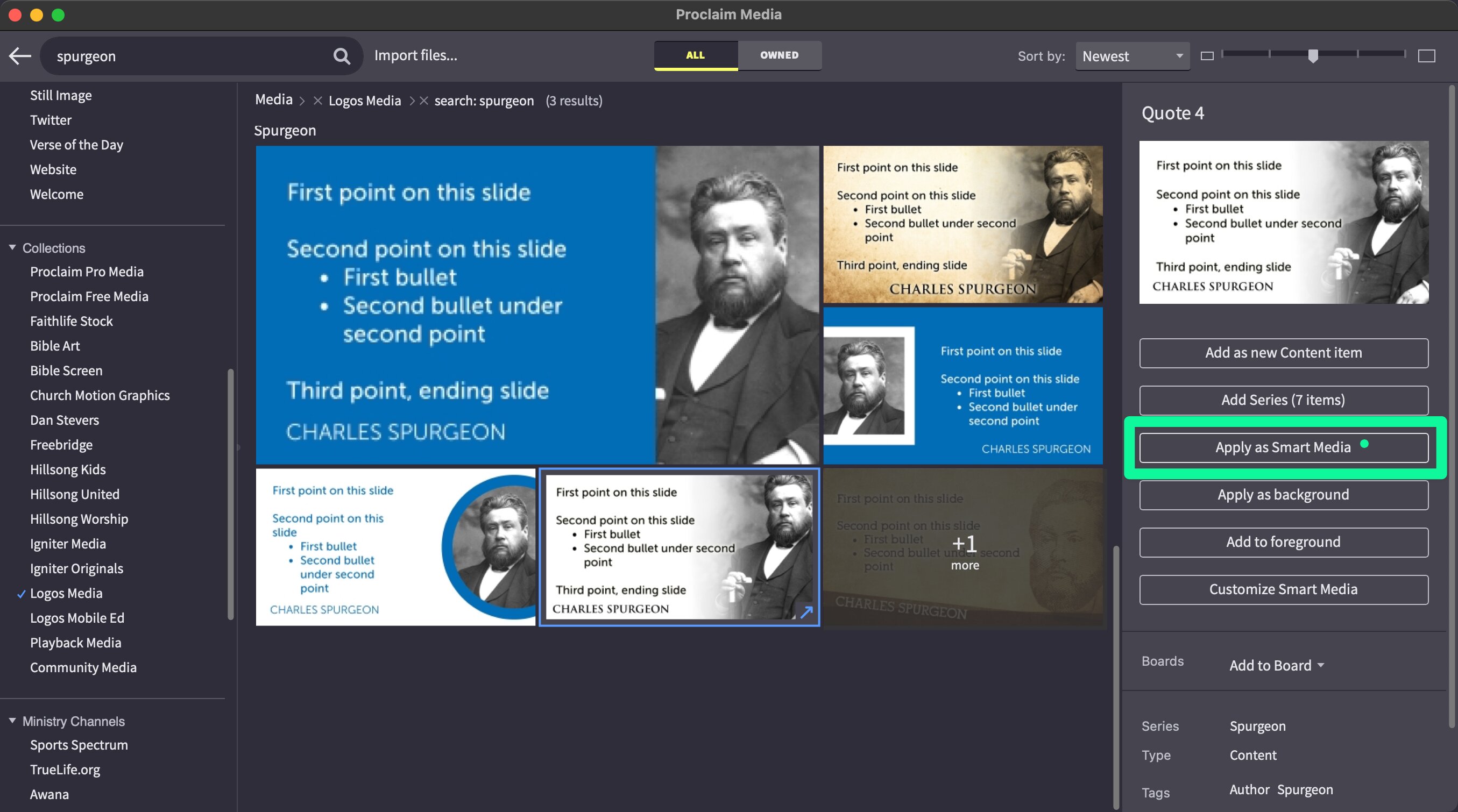 Proclaim will update your content's styling to fit your selected Logos Media.