If you go On-Air, play a video item, and cannot hear any audio playing, please follow the steps below to troubleshoot playback issues.
First, check the volume setting of the video. All video items share a volume setting; if you mute or lower the volume of one video, it will change the volume of all videos in the presentation.
To check the volume setting of your video service items, hover the cursor over the clip, and look at the volume control in the bottom right corner.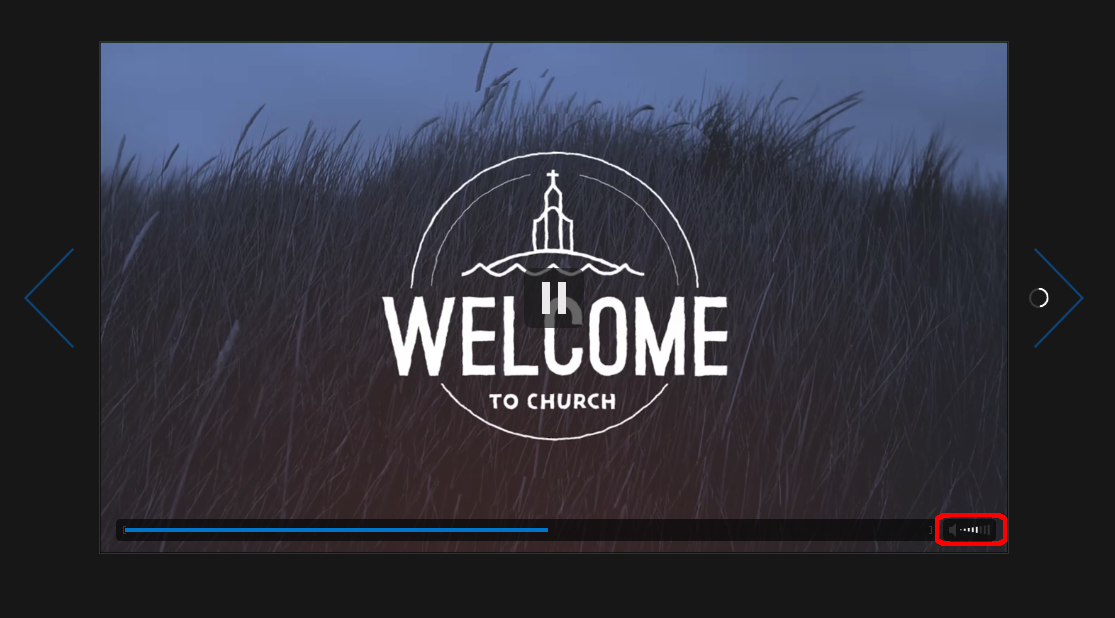 If the volume setting is muted, click the volume control to the preferred volume. You can tell it is muted if there are no white bars in the volume control.

If the volume is not muted, check the audio output setting for the video service item. Find the video item in the Order of Service panel; then click the blue play icon next to it. This will bring up a window to choose what audio plays when viewing the service item.

Make sure that Use Video Soundtrack is selected.