If you have received an invitation to explore the ways Proclaim can be used to save time and make beautiful presentations as a team, it's easy to join a group and get started! First, download Proclaim from one of these links:
Once you have downloaded and installed Proclaim, sign in with your Logos, Faithlife, or Proclaim account. If you do not yet have an account, create one for free by clicking Create a new account in the app window: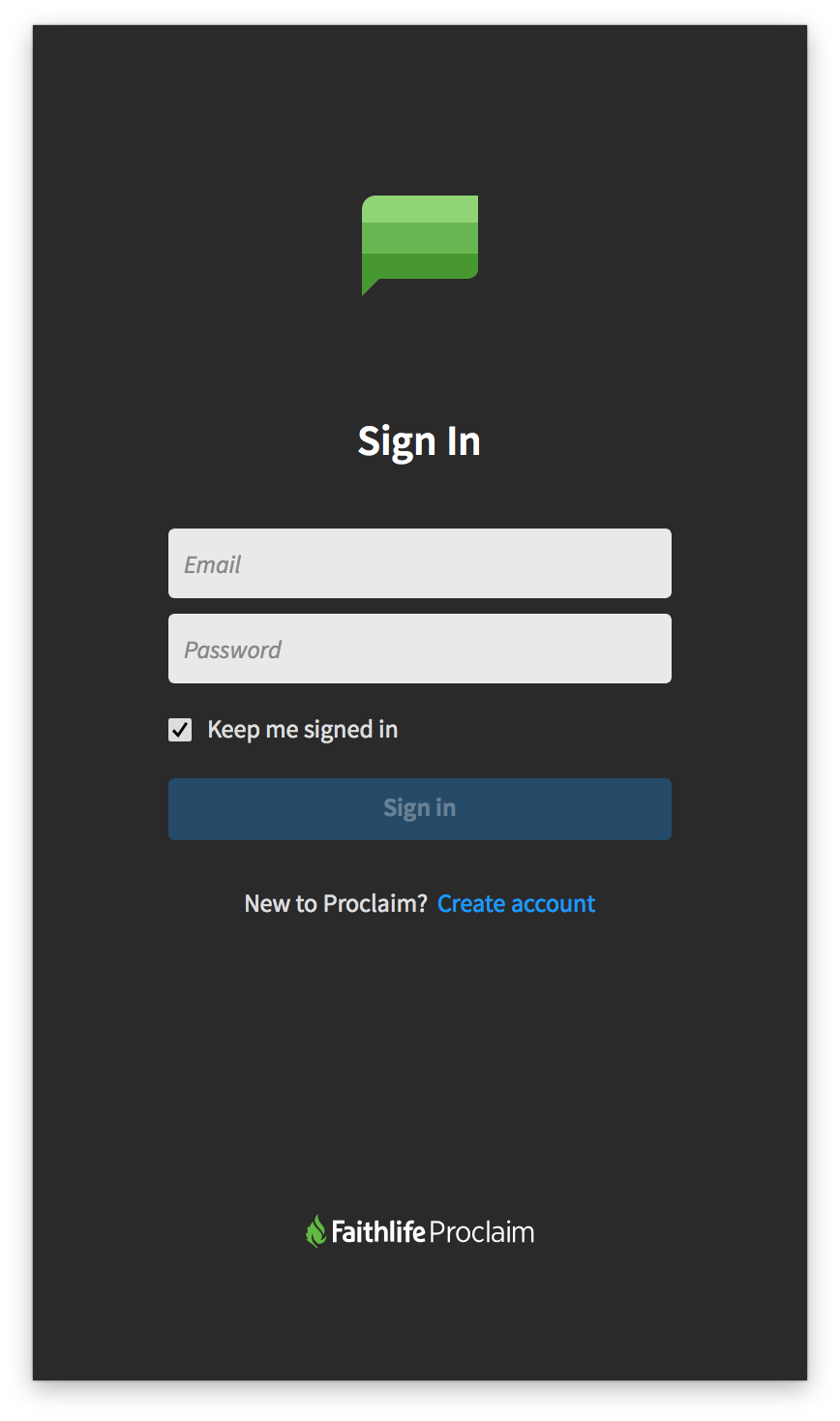 Remember: create your account using the e-mail address with which you received your Proclaim invitation!
Once you've signed in with your existing or new account, you will be notified that you can join the group of the person who invited you. Click Use this group to get started collaborating!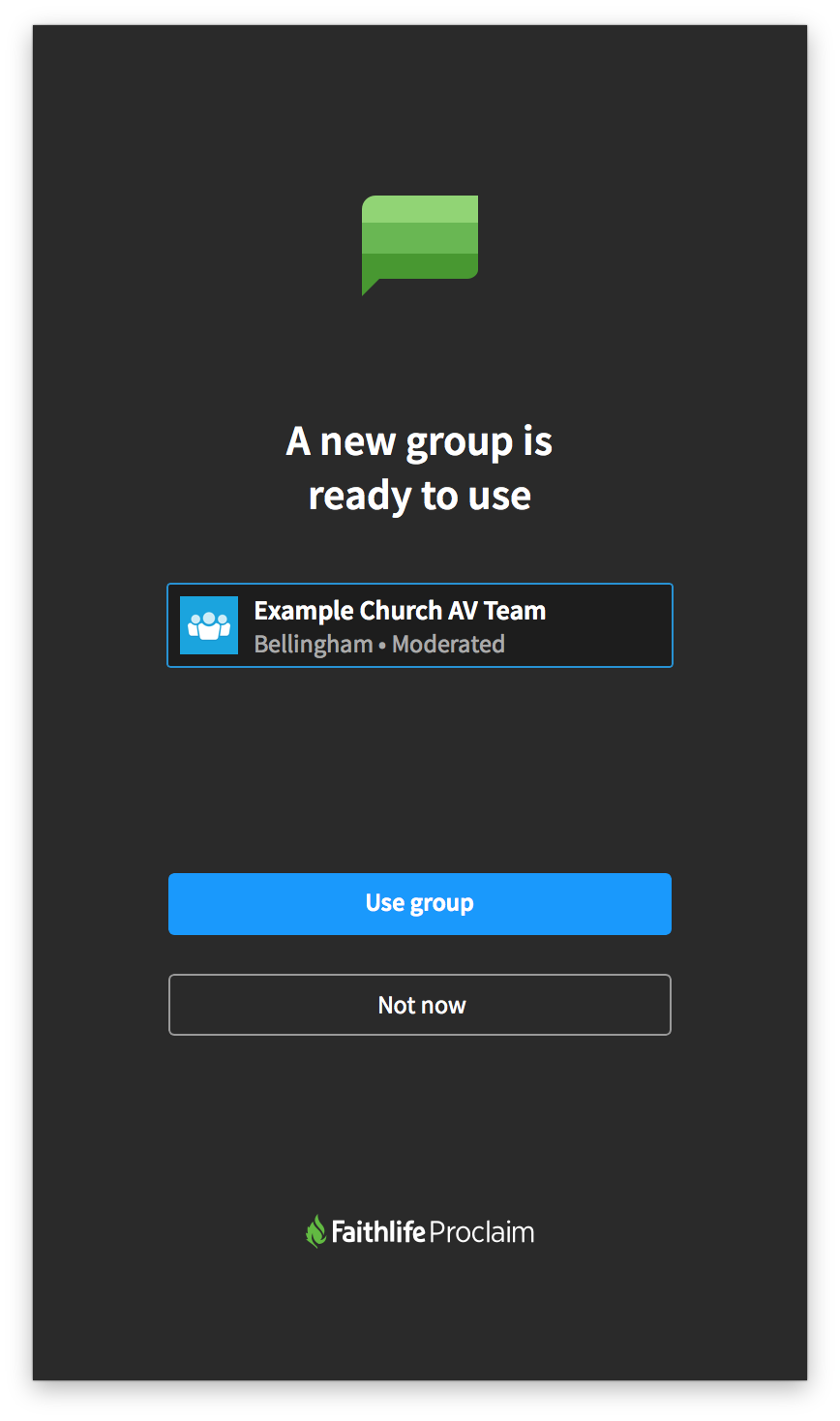 If your existing or new account links to a different e-mail address than the one you were invited with, you will not automatically be invited to join the group. If this occurs, you will need to follow these steps to find your group. Alternately, you can ask the person to invite you again using the e-mail address for your new account.