Proclaim gives you the ability to work with multiple presentation groups. This is helpful if you collaborate with different ministry teams or other churches that are licensed to use Proclaim.
1. Open Account settings.
Click your profile picture or the triangle to the right of your picture to open your account settings and select Change Presentation Team.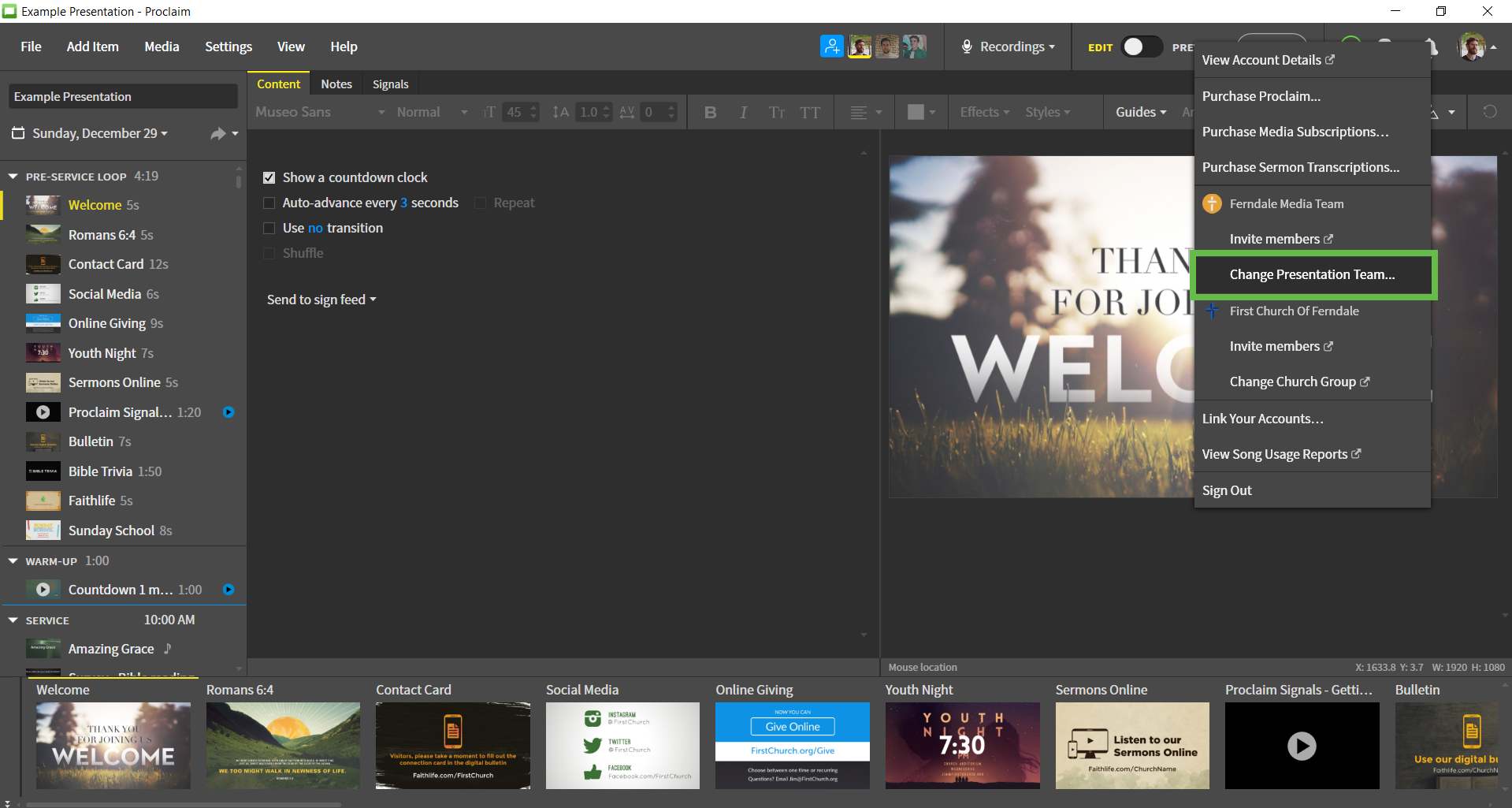 2. Choose an option.
The Change group dialog offers three options: use one of your groups, start a new group, or find an existing group.
Use one of your groups
This option shows all of the groups for which you have admin or moderator rights. Choose one of these groups by clicking on the group name and selecting Close. The group you are using is marked Current. The status automatically updates when you choose a new group.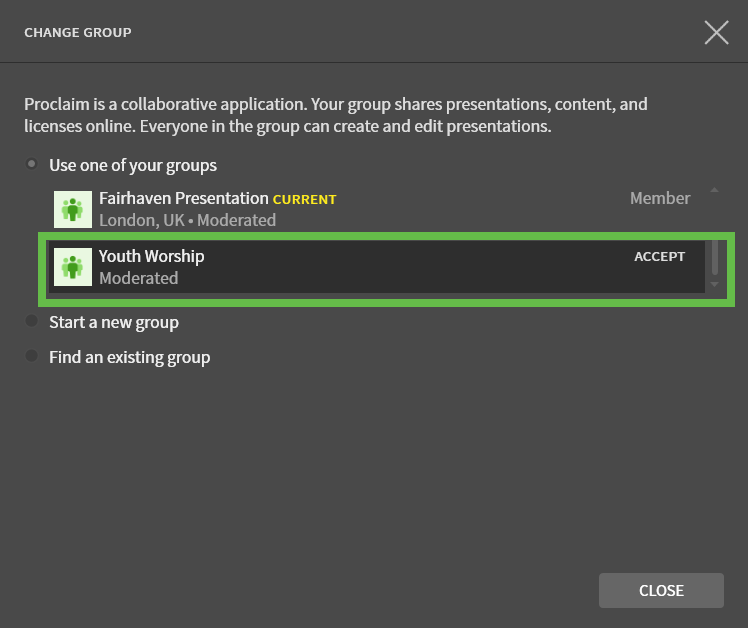 Note: If you have recently been invited to a team but have not yet joined, Proclaim designates your status as Invited. Click the team name to Accept and use this group.
Start a new group
Selecting this option creates a new presentation group. Enter your group name and location in the corresponding fields and click Create group and then Close. Learn more about presentation groups and church groups.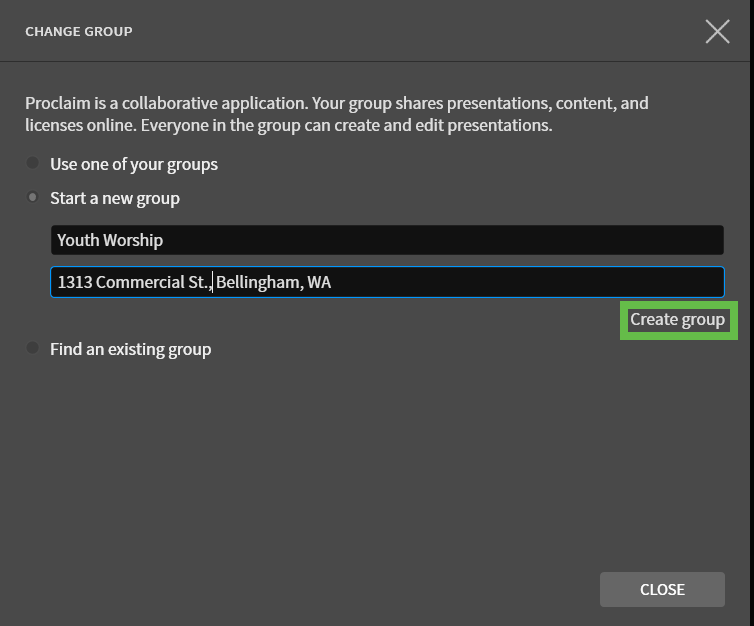 Note: When you start a new group this way, it is independent of your other church groups. For better organization and administration, you may want to start your group from your church group page at Faithlife.com. For example, if your church has a presentation team for the main worship service and the youth pastor wants to start a new group for the youth ministry worship team, it is better to start this new group as a subgroup on Faithlife.com than to start the new group from Proclaim. Learn how to create a group.
Find an existing group
Selecting this option opens a search bar to enter the name of a group you are looking for. If the group exists, it displays in the search results. Select the team you would like to join, and then click Close. If you have been invited to join the team, you join automatically and Proclaim signs you into that team. If you try to join a team you are not a part of, a request to join is sent to the administrator(s) of the group. Once your request is approved, the group shows up in the Use one of your groups list.