Sometimes you will want to switch to another presentation group for a different ministry, or want to join an existing licensed group. 
To change your presentation team in Proclaim, follow these steps:
1. Select Change presentation group from the Account menu.
Expand the Account menu in the top right-hand corner and select Change presentation group.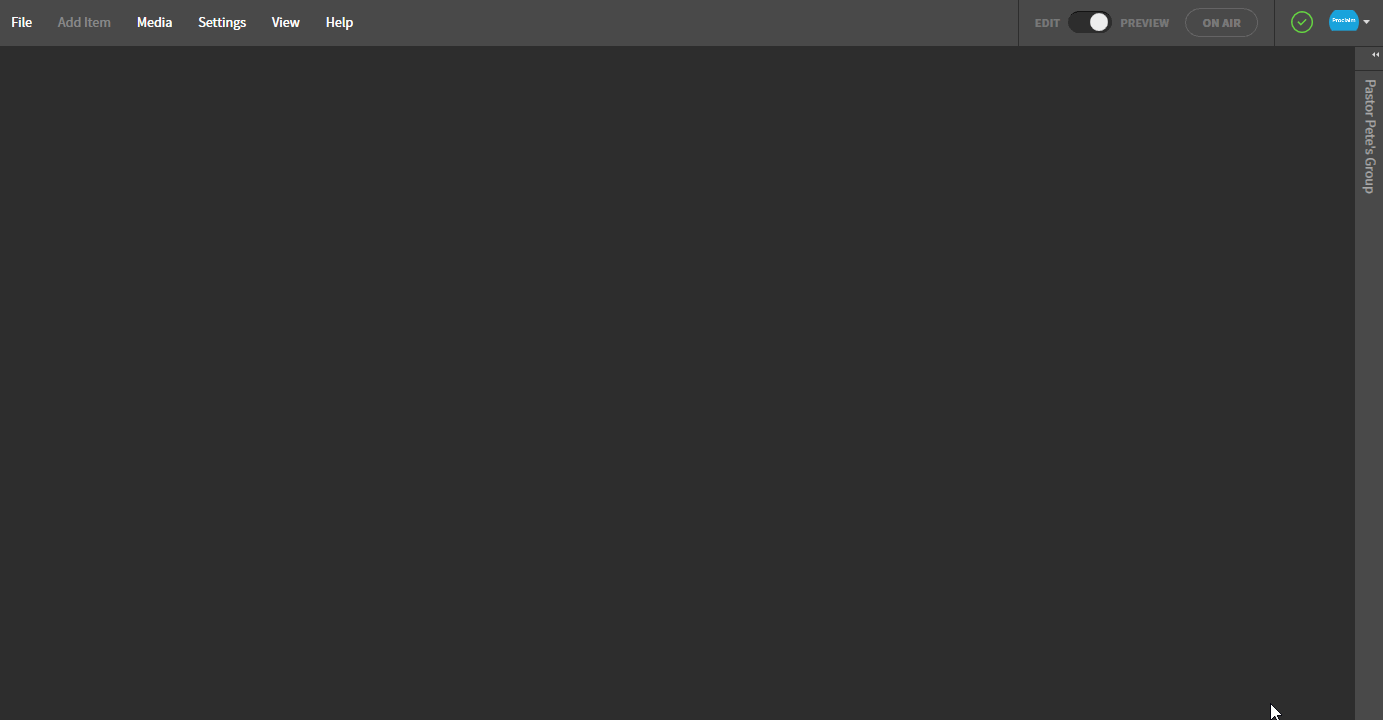 2. Select the group you want to change to.
In the Change group dialog, you will see a window with three options:
Option 1: Use one of your groups.
The first option will be Use one of your groups; this option will show all of the groups for which you have admin or moderator rights. To choose one of these groups, simply click on the group's name.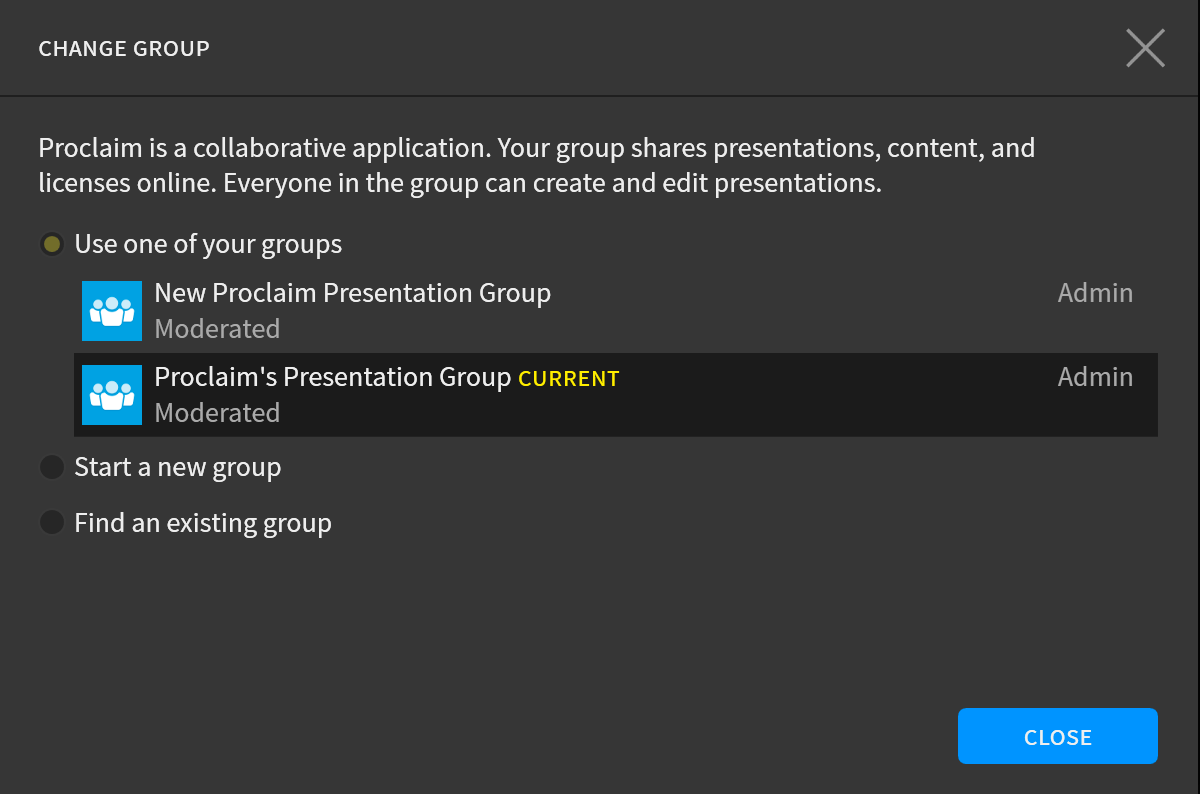 You'll see Current will show next to the group you are currently using; this will automatically update once you choose a new group.
Option 2: Start a new group.
If you want to create a new presentation group, choose this option. 
Option 3: Find an existing group.
You can also Find an existing group. When you select to this option, you will see a search bar where you can enter the name of a group you are looking for. If the group exists, it will show in the search results below. 
Once you have found the team you would like to join, click on it. If you have been invited to join the team, you will join automatically and Proclaim will sign you into that team.
If you try to join a team you are not a part of, a request to join will be sent to the administrators of the group. Once your request is approved, the group will show up in the Use one of your groups list.
Want to delete your team? Click here to find out how.