The On-Screen Bible (OSB) Quick Screen is available On Air for use when you want to quickly display scripture during your sermon. You can also add the On-Screen Bible as a service item and set the translation, style, and color in the service item details. If you want to change the default translation, styling, and color to the OSB when used as a Quick Screen, continue reading.
Note: Learn more about Quick Screens.
1. Open the Quick Screens Setting.
Expand Settings at the top of the main app window and select Quick Screens.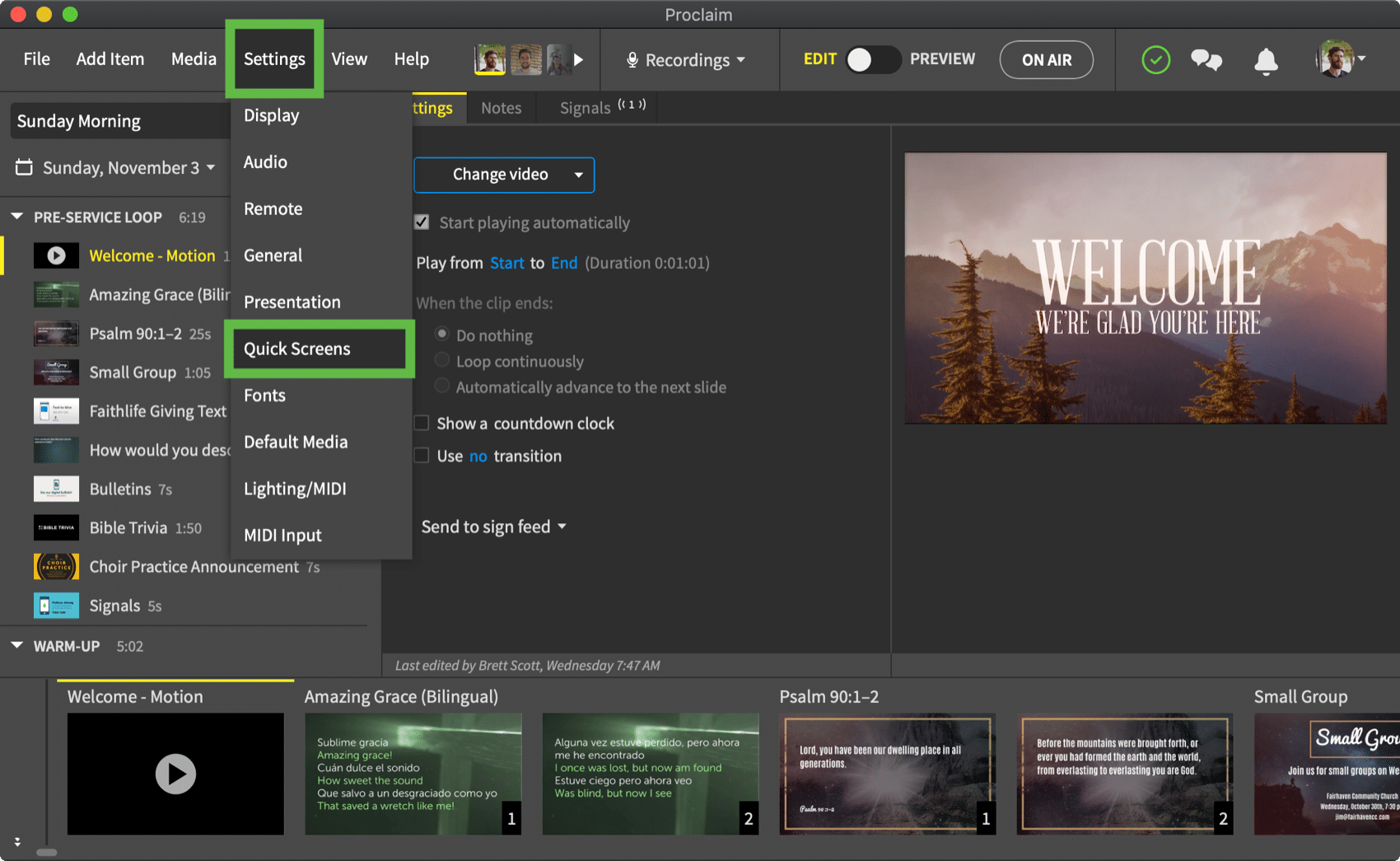 2. Adjust the translation or style of the OSB.
Scroll down to the On-Screen Bible and set it to Show so that it appears in the Quick Screen sidebar while On Air. Use the drop-down options to change the Bible translation or the style/color of the OSB.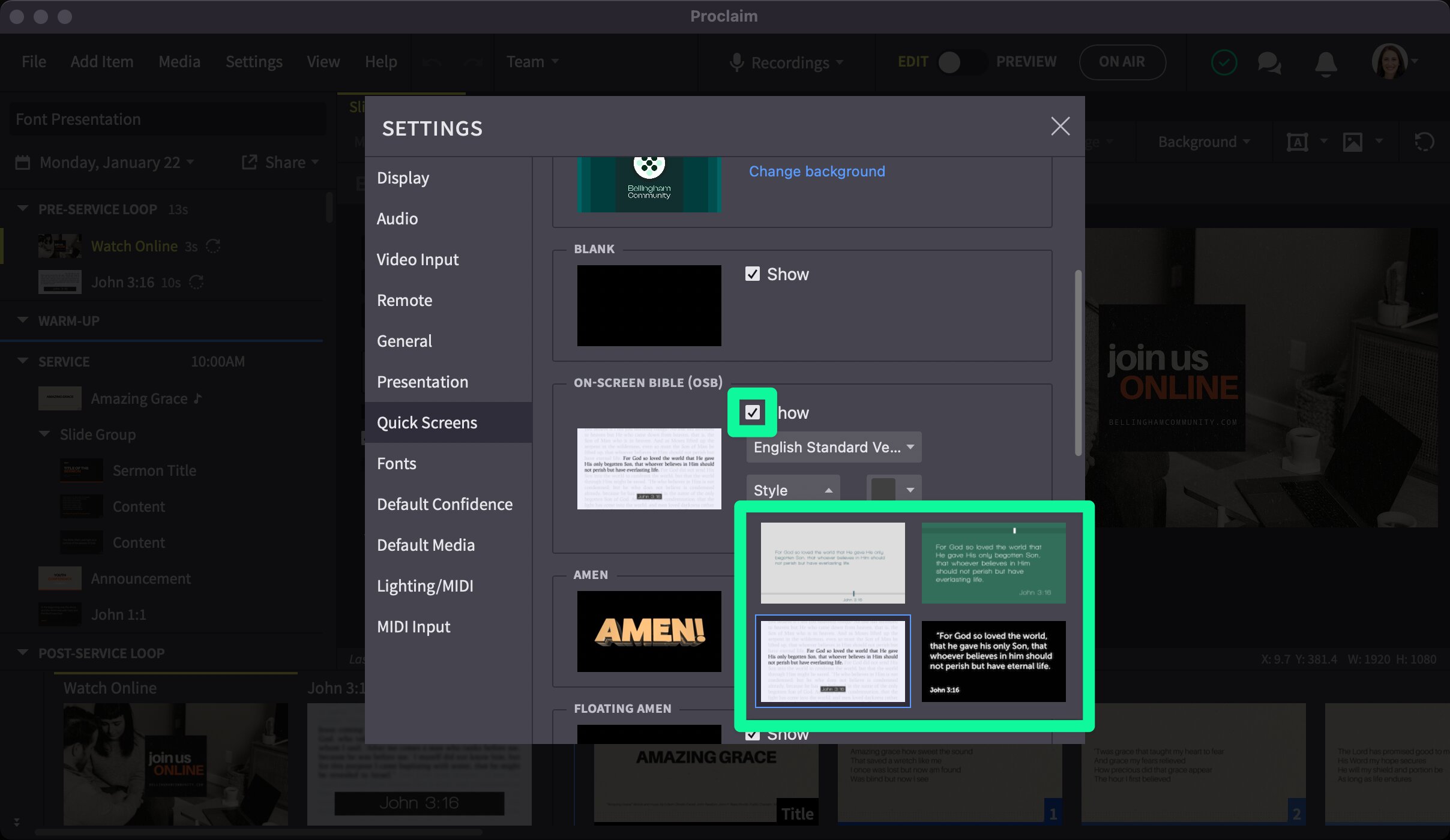 Note: See a full list of Bibles included with Proclaim.