The On-Screen Bible (OSB) Quick Screen is available on air for use when you want to quickly display scripture during your sermon.
To change the styling of the On-Screen Bible Quick Screen, navigate to the Settings menu at the top of the main app window and select Quick Screens from the list.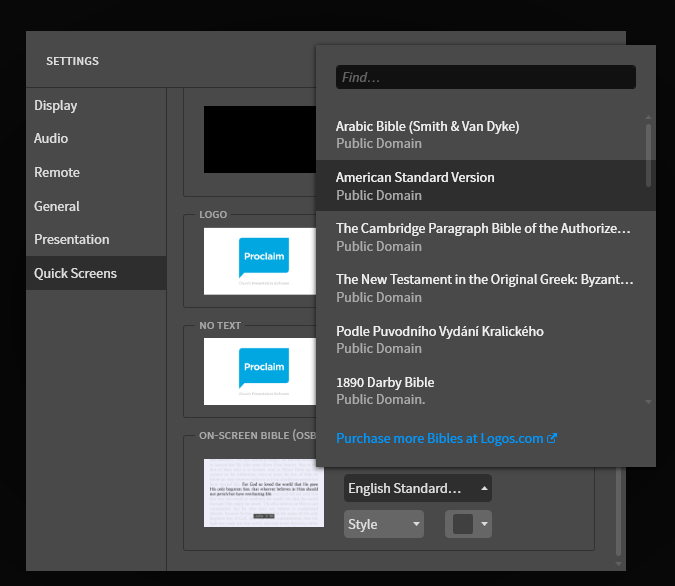 Scroll to the bottom of the list to change the translation, style, or color of the OSB quick screen.