To link your Planning Center Online account to Proclaim, follow these steps:
Note: If you've already linked your account and need to import a service plan from Planning Center Online, click here.
1. Open your linked accounts.
Navigate to the account menu in the top right corner of the screen. Click on your profile image and select Link your accounts.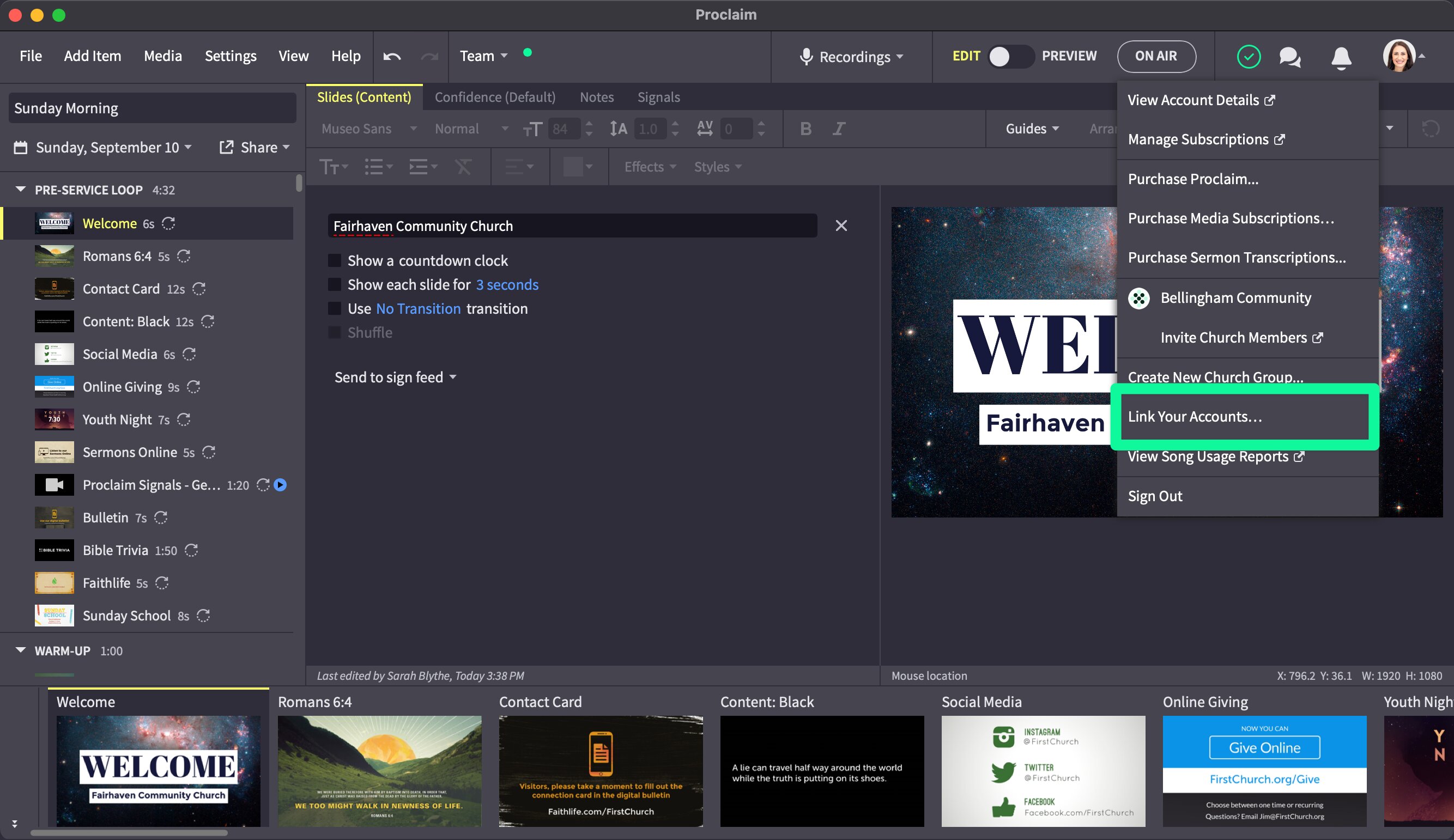 2. Enter info for Planning Center Online.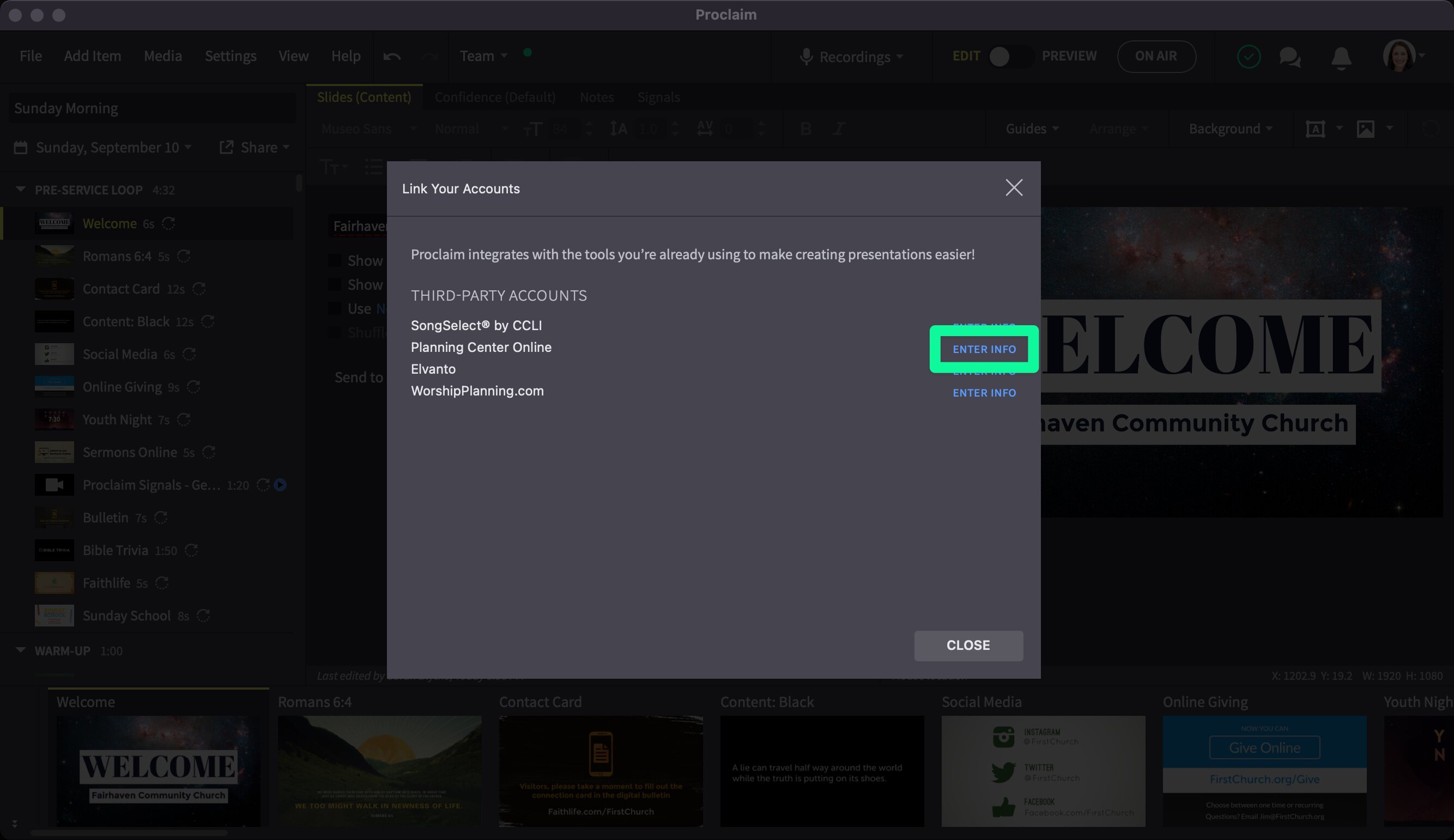 3. Log in with your credentials.
Enter your user name and password in the boxes provided. Click Log In when you are finished.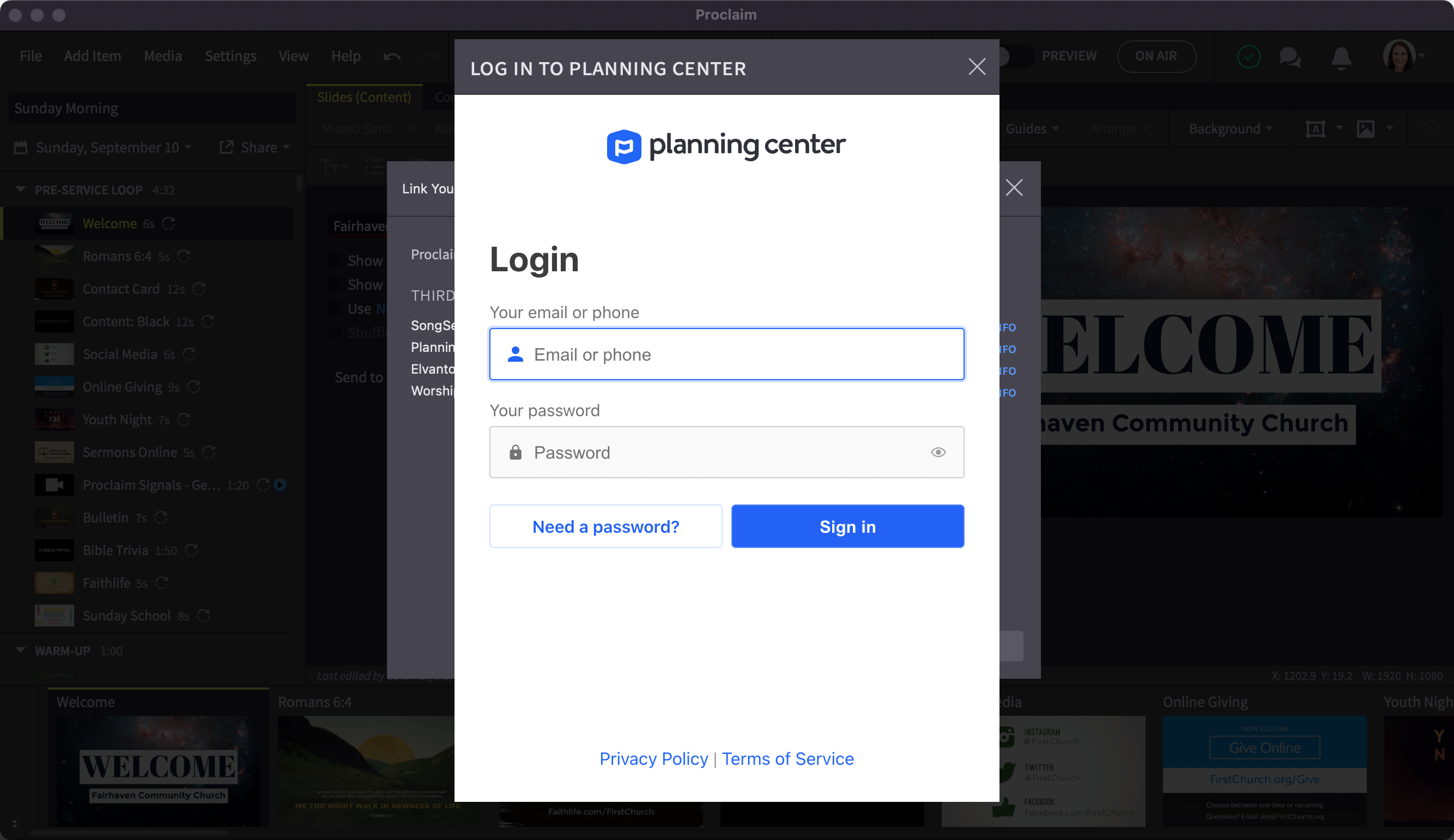 If your account has been successfully linked, Authorized appears next to Planning Center Online in the Link your accounts window. Close the window to get started importing your service from Planning Center. Learn how here.