Link your SongSelect account directly to Proclaim to add any SongSelect song in Proclaim.
Each person in your group will need to follow these steps to access the SongSelect library on their machine. Once a song is added and synced to your presentation, everyone in your group will see it whether or not they've linked to SongSelect.
Note: If you have problems linking your SongSelect account, you we can help you fix them.
1. Navigate to Link Your Accounts…
Expand the account menu and select Link Your Accounts.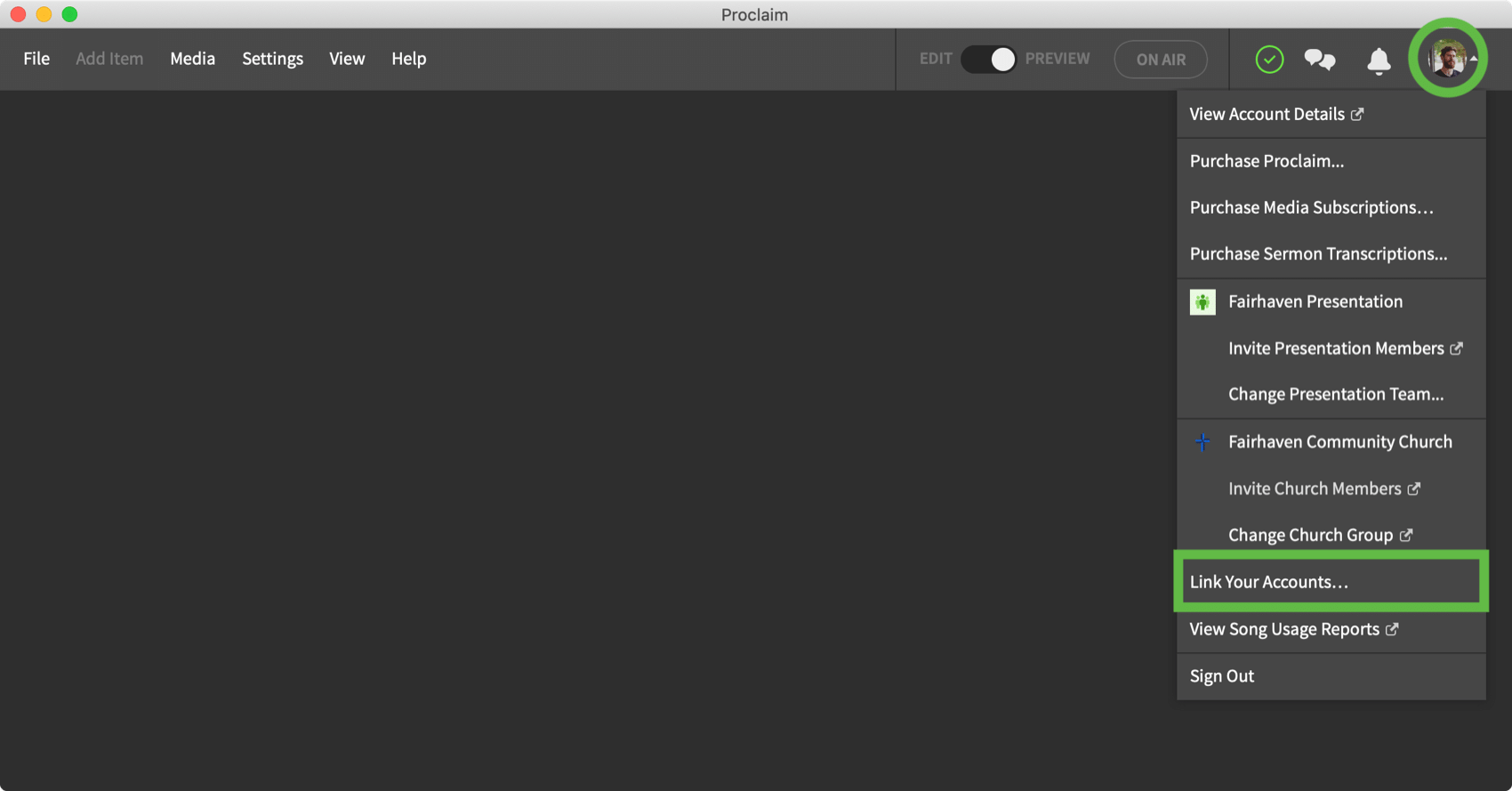 Select ENTER INFO for SongSelect by CCLI.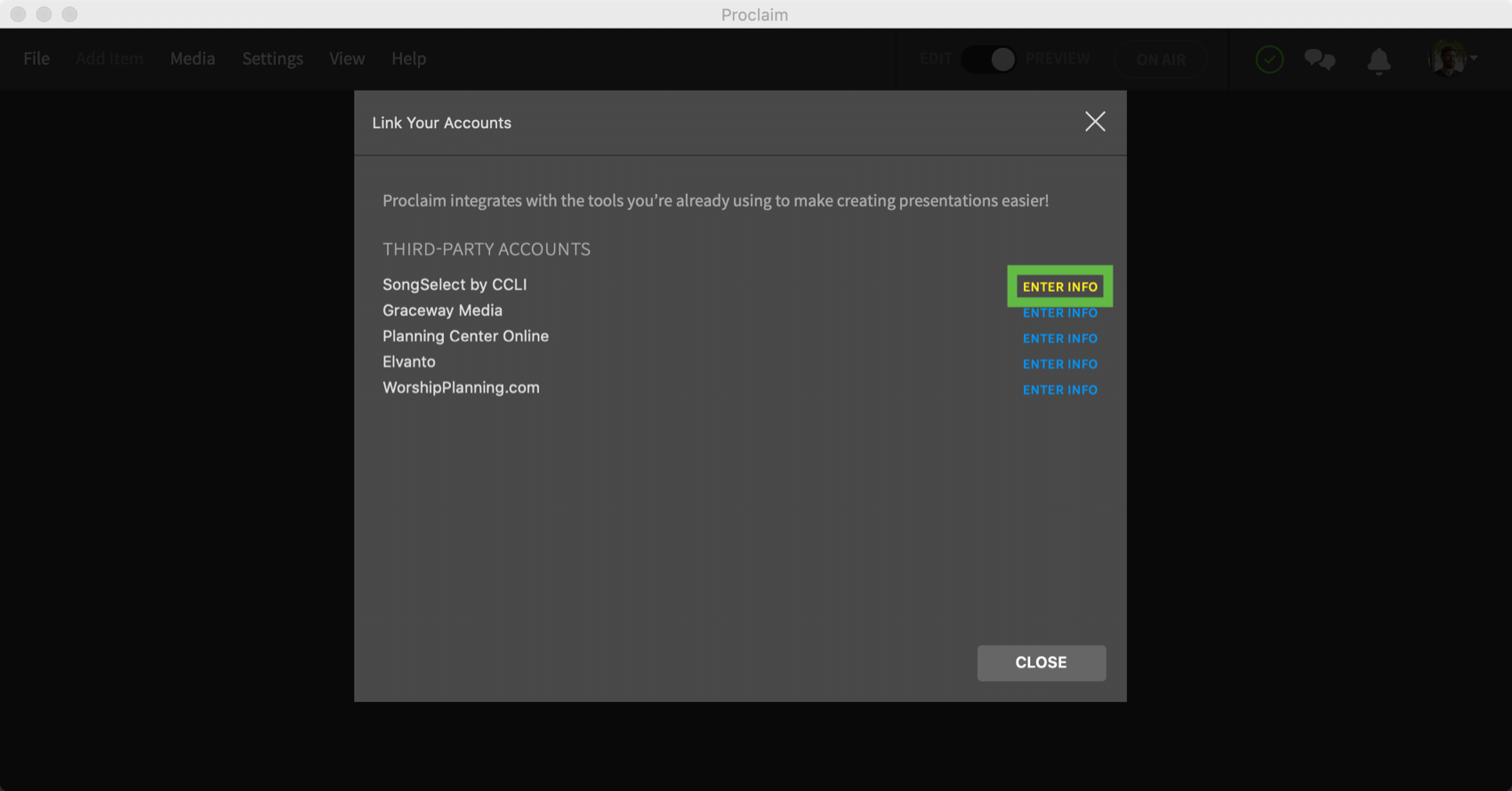 2. Add your SongSelect details.
Enter your SongSelect credentials and click Continue.
SongSelect will verify you want to give Proclaim access to your account. Click Allow.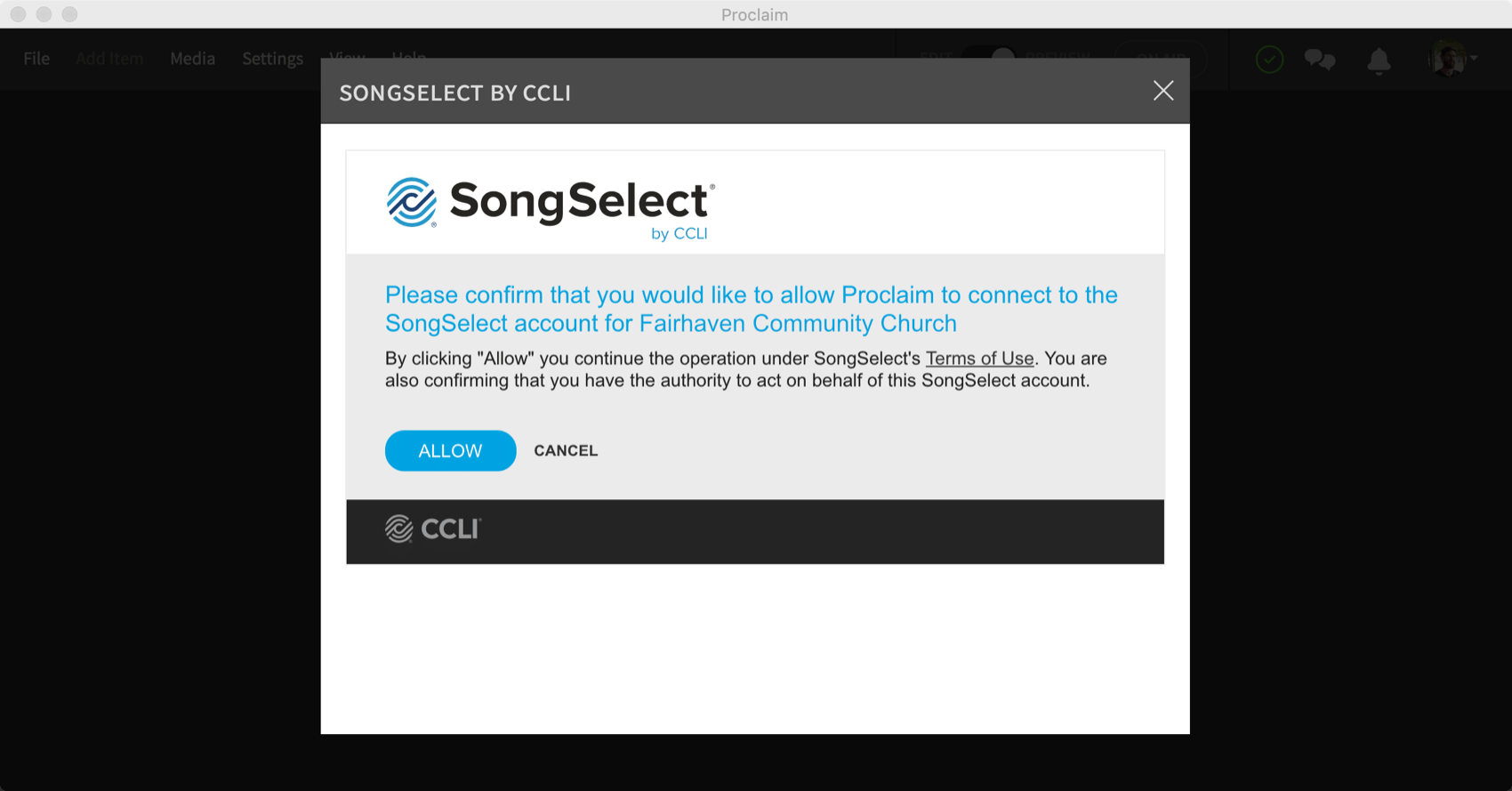 Every SongSelect song you have access to is now available for use in Proclaim. Learn how add song slides to your presentation.
You can install Proclaim on as many computers as you need. If you need to install Proclaim on a new computer, download it here.