Proclaim presentations follow an Order of Service based on your service start time. The date you set for your presentation keeps your team organized so all of your collaborators knows which presentation is meant for which day.
1. Open your presentation.
2. Change the date.
Expand the date dropdown and select a new date.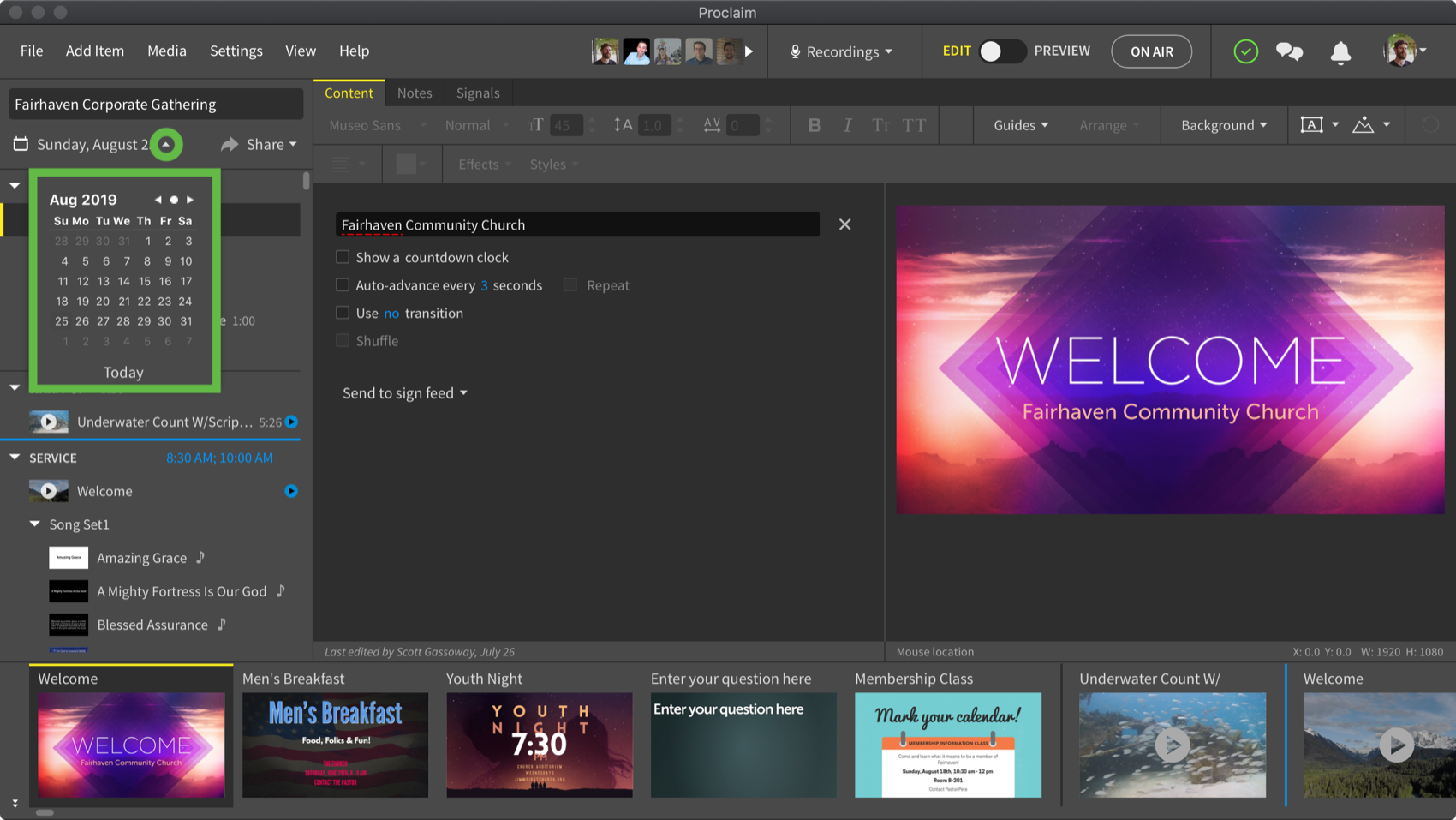 3. Change the time.
Click the blue start time to the right of the Service section title. Add a new time and press enter on your keyboard.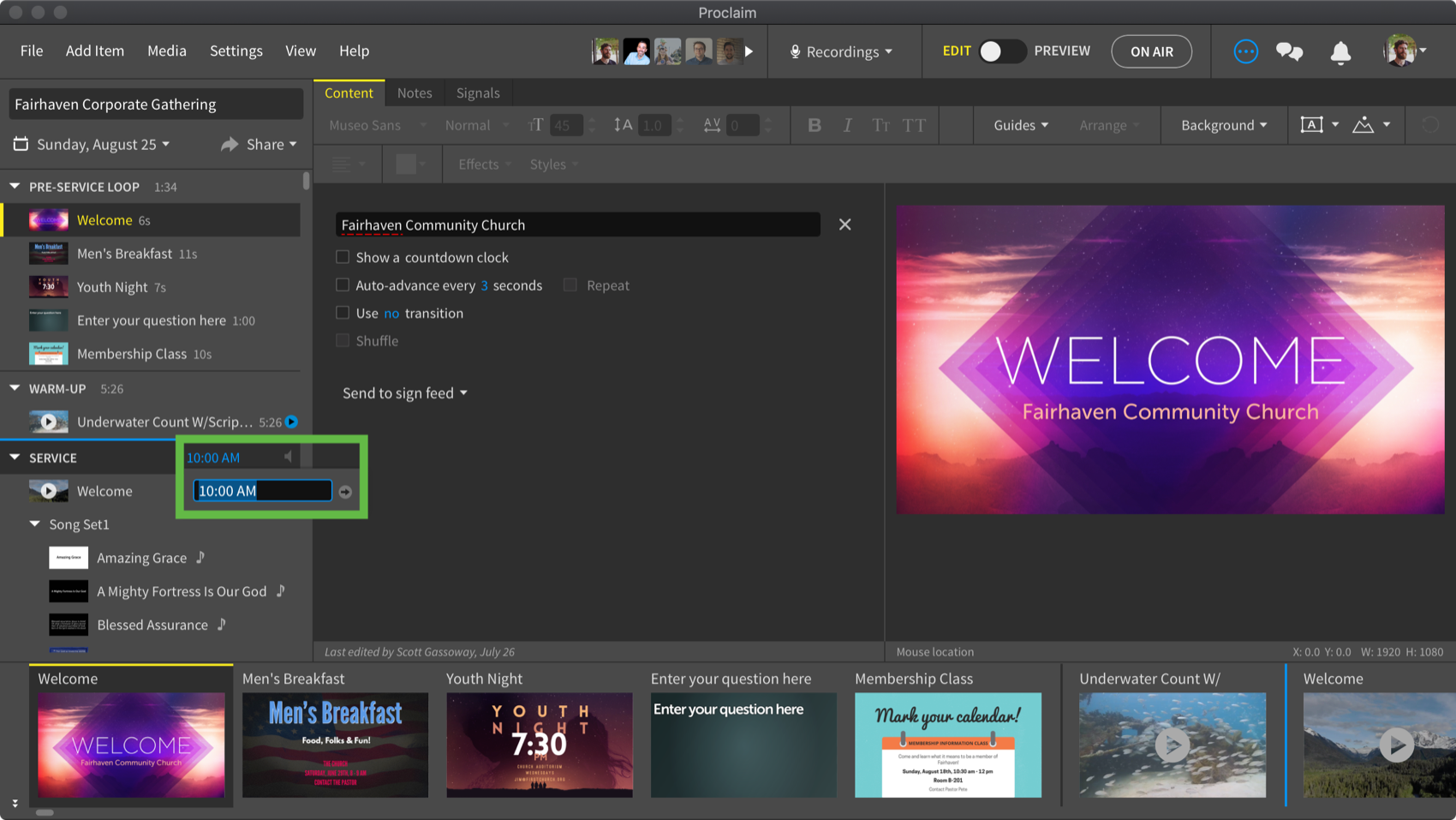 Your service time affects the duration of the pre-service loop. Once you go On Air Proclaim will continue to loop until it has time to play through the warm-up section once before moving to the first slide of your service section at your service date/time so your service starts on time. Learn more about adjusting the length of your pre-service loop.
Did you know? You can add multiple service start times, separated by commas or semicolons. Learn more.