In order for a church group affiliation to successfully take place, both the presentation team and the church group must be affiliated with one another. An admin from the presentation team and an admin from the church group must both verify the affiliation in order for it to function properly. Directions for admins of both groups are detailed below to take your connection from 50% to 100%.
You are admin of the presentation group and want to join a church group
Admins of a presentation team interested in finding a church group to join can find directions here. Once you have requested to join, you should see a screen similar to this one: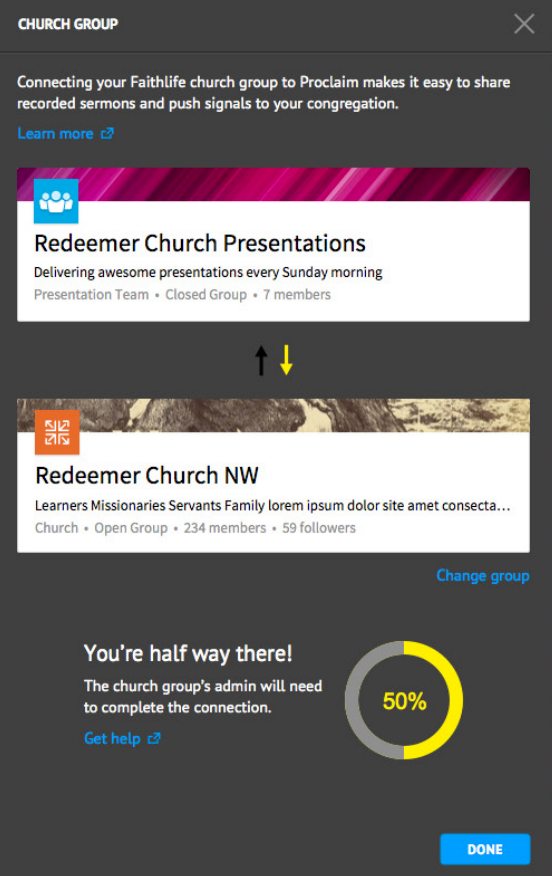 An e-mail will be automatically sent to the admin of the church group to notify them of your interest in becoming a member. Once they respond to this e-mail, your connection should be 100%.
You are the admin of a church group and want to accept a presentation team's request
Church group admins will be sent an automatically generated e-mail with a link to which to respond if a user has requested to join their church group. Simply click the link to confirm the user's membership and your connection will be 100%.