Calendar events are helpful reminders to notify members of your faithlife.com church group of upcoming engagements. To create a calendar event, navigate to faithlife.com and sign into your account.
Note: Your faithlife.com login is the same as your Proclaim login.
On the left side of the screen, select your church group and navigate to the Calendar tab. If you don't already have a church group, click here to set one up.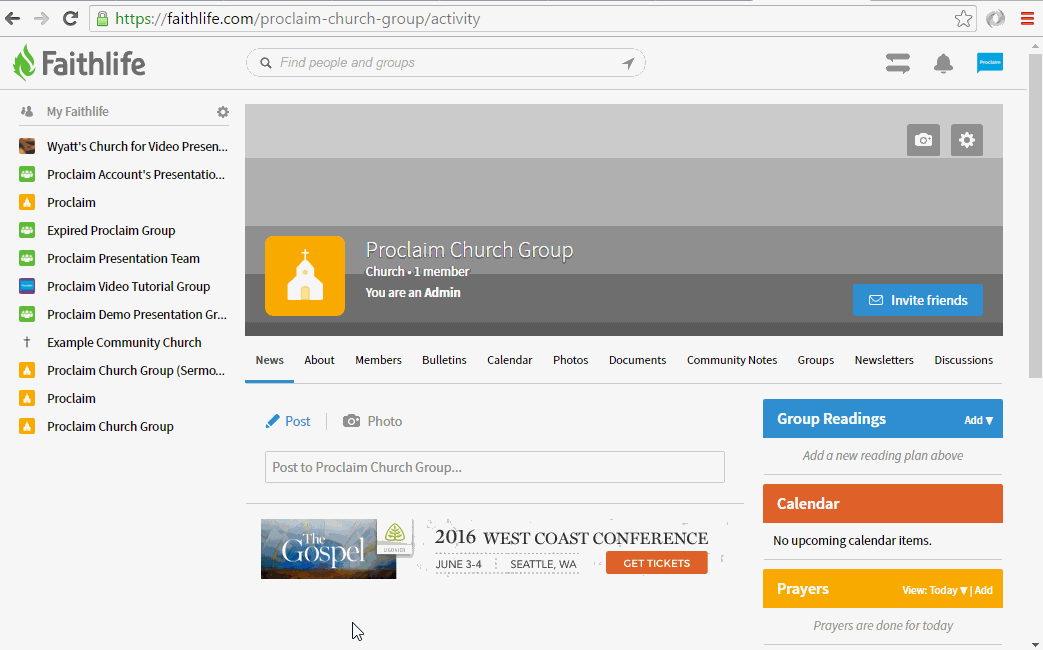 Click Add to Calendar and enter the details of the event. Once you're done, click Save.
Did you know? You can import calendar events into Proclaim as an announcement service item. Find out how.