Timers on your Confidence or Notes monitor can count up to show a speaker how long they've been speaking or count down from a pre-determined time limit.
1. Set Proclaim to show Confidence countdown timers.
Expand Settings and select Display. Set an input to Confidence and check Countdown timer. You can configure timers to show on your Notes output as well (described below).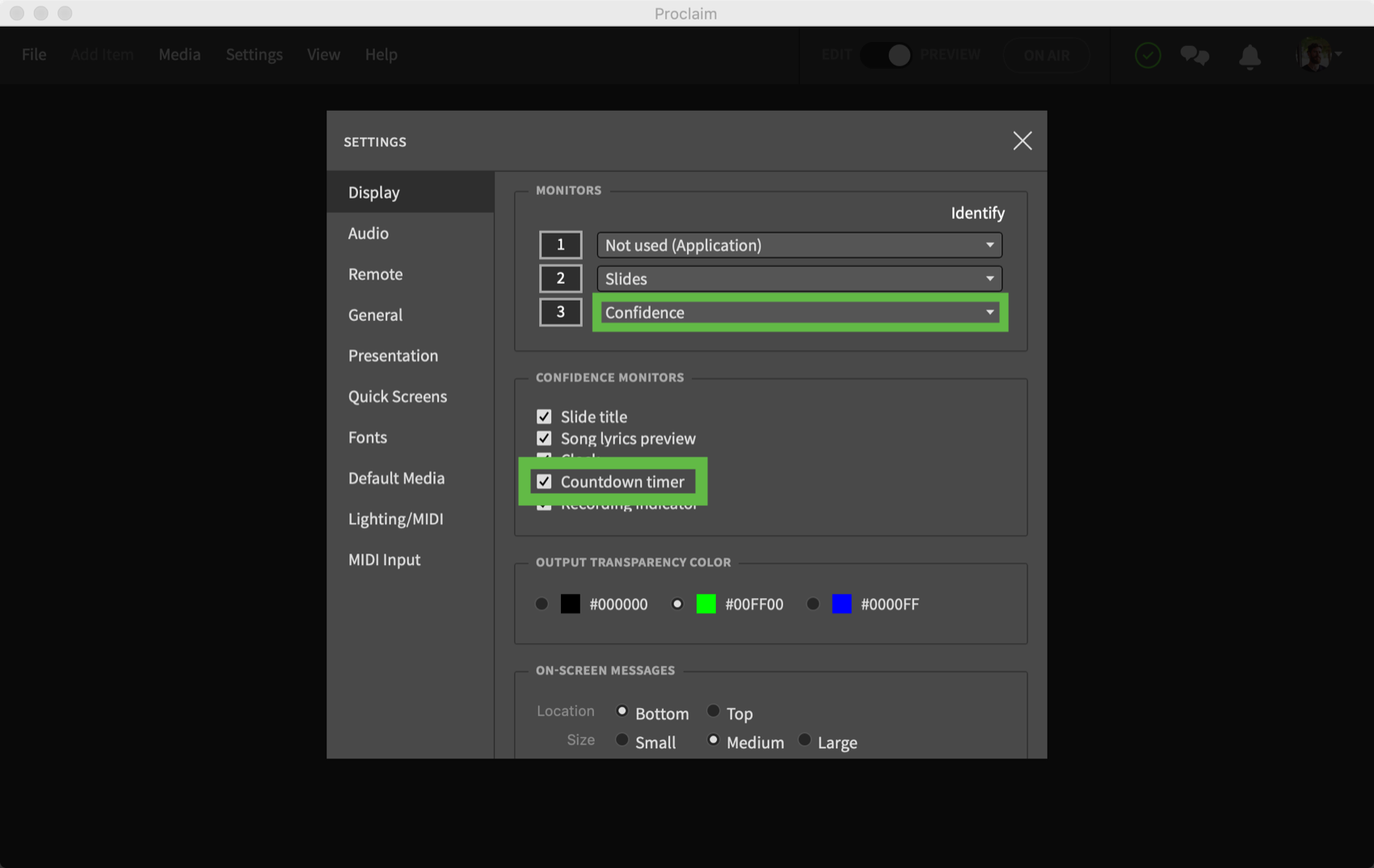 Note: Proclaim requires at least one monitor be set to Slides to show your public-facing presentation. The monitor followed by "Application" is your computer's monitor, and should be set to "Not Used" so you can control your presentation while On Air. You can add as many confidence monitors as you need, so long as at least one output is set to Slides. Learn more about configuring your outputs.
2. Add a confidence timer.
Expand the Settings menu, hover your cursor over Cues, and click Start Confidence Timer.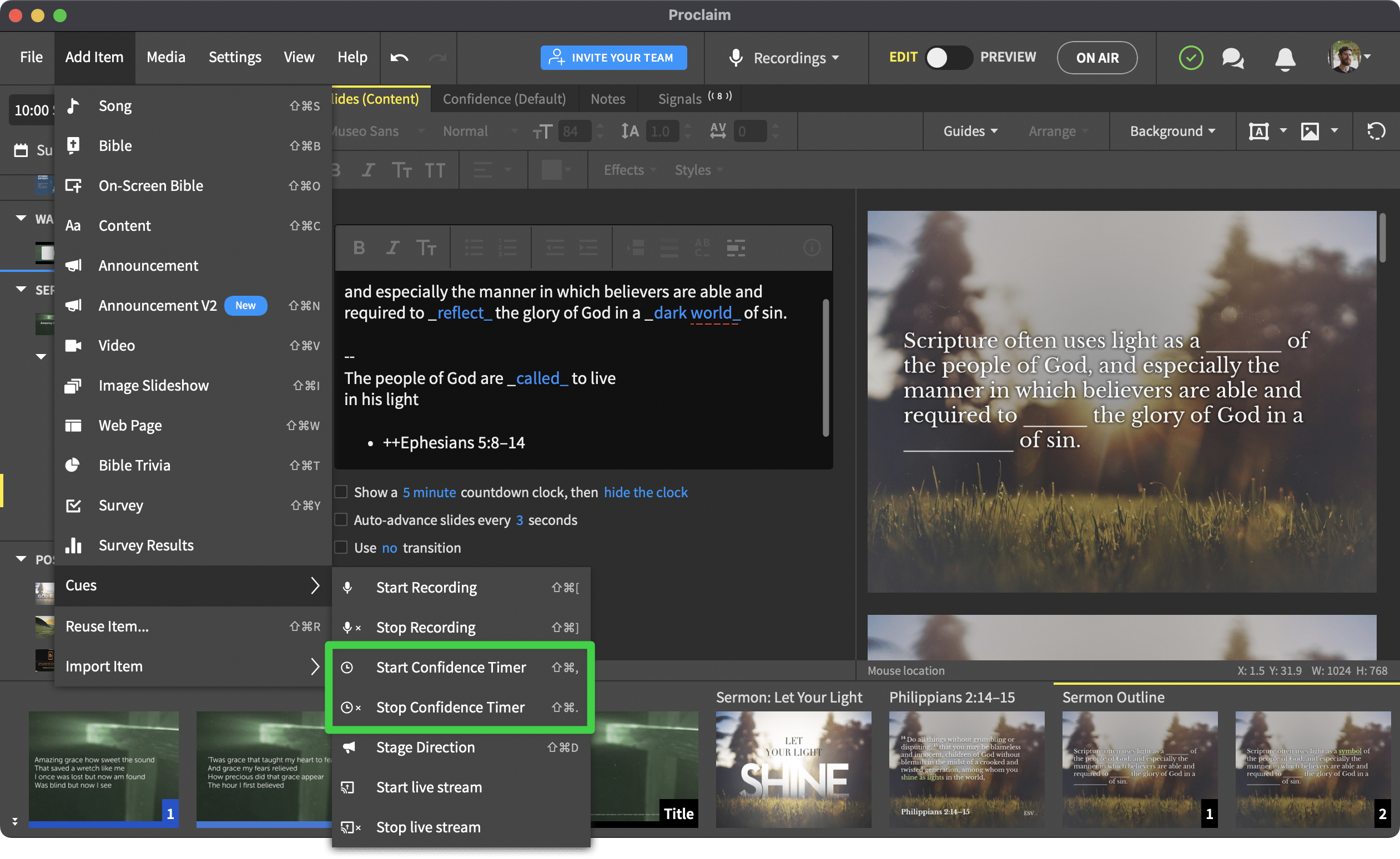 Note: Use keyboard shortcuts to speed up the process. To add a start confidence timer, press shift + cntl + , on a Windows PC or shift + ⌘ cmd + , on a Mac. To add a stop confidence timer quickly, press shift + cntl + . on a Windows PC or shift + ⌘ cmd + . on a Mac.
3. Configure the timer(s).
In the Order of Service panel, drag and drop the confidence timer start cue where you want it. Select the cue in the Order of Service panel, choose whether the timer counts up or down, and add a time (e.g. "10 am" or "5 min"). If you add a Stop Confidence Timer cue, select the Start Confidence Timer cue and set it to count up and tell Proclaim to stop the timer at the Stop Confidence Timer cue.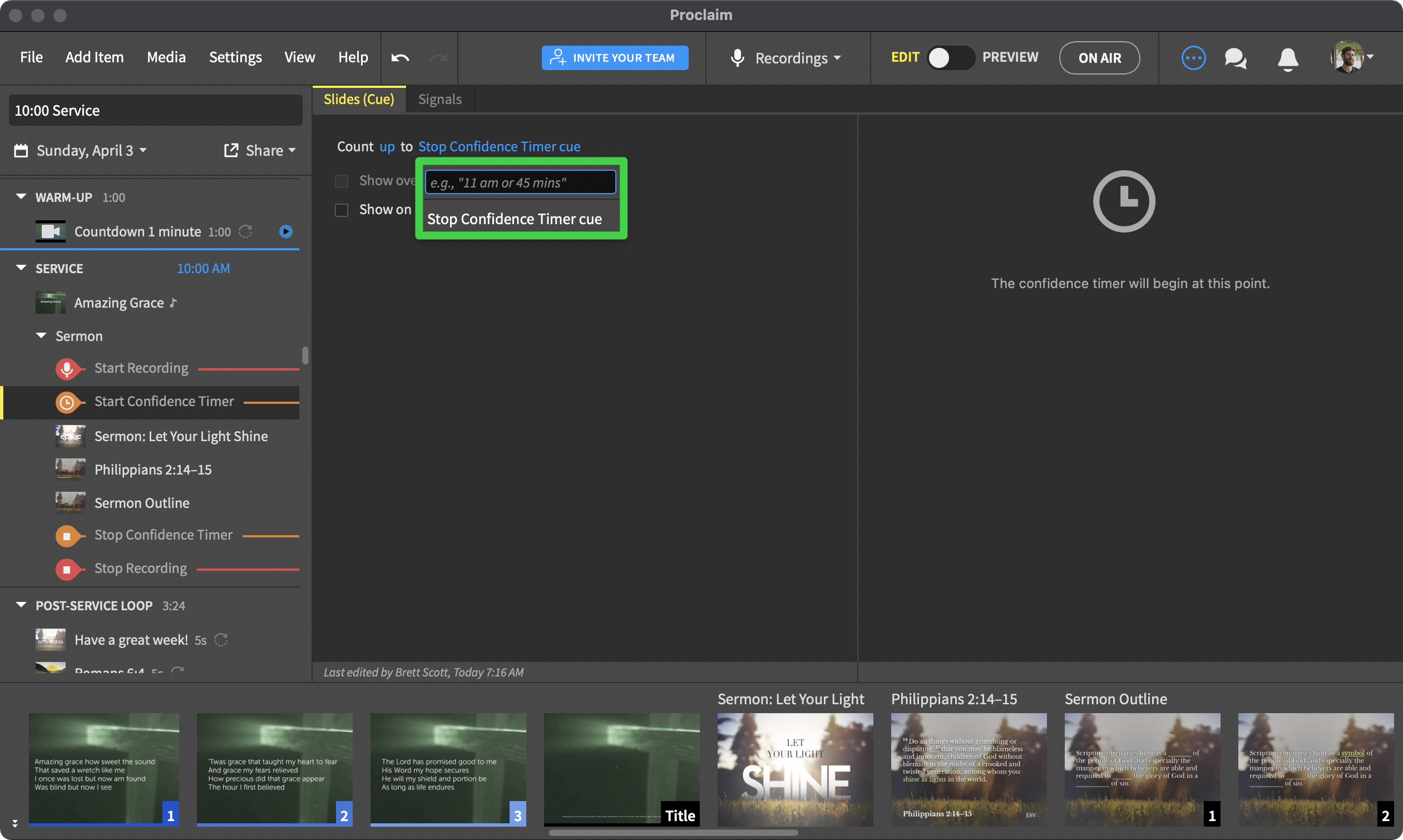 With the cue selected, check the option to Show overtime counter if you want the timer to continue counting in red if the timer goes over the limit you set. Check Show on Notes monitor if you want the timer to also show on your notes monitor.
Note: If you set your Start Confidence Timer to count up until your Stop Confidence Timer, you will not be able to show overtime counter.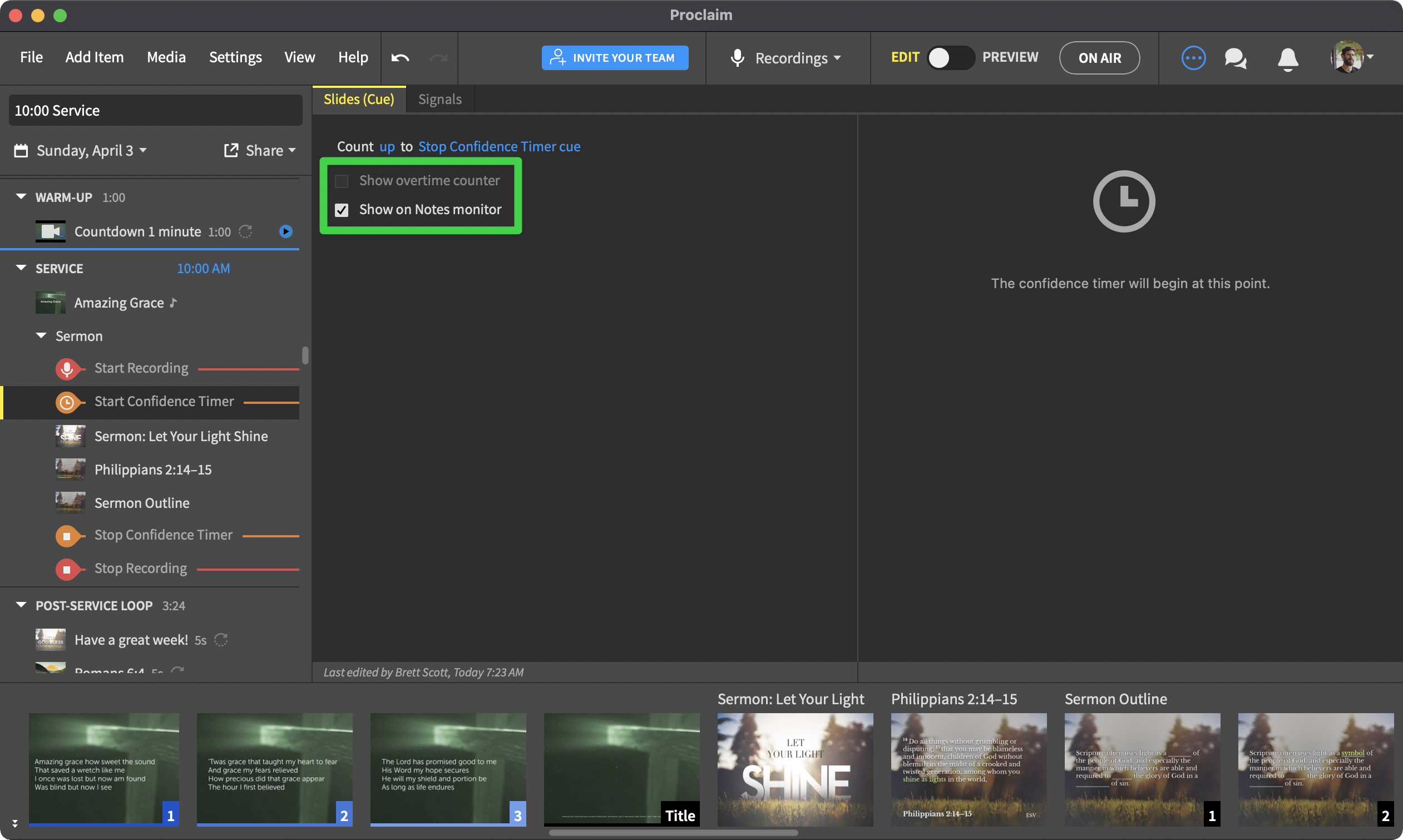 Note: Timers configured as shown above will only appear on Confidence and Notes outputs. Learn more about timers on congregation-facing outputs.