Church songs are a great way to bring your congregation together and can help bring meaning to your message. Proclaim tracks the songs you sing during each on air session, allowing you to look back on past services for future inspiration. If you subscribe to SongSelect by CCLI, Proclaim will automatically generate a song usage report, complete with CCLI numbers, which contains all the reporting information required by SongSelect.
Note: you do not need a subscription to SongSelect to view song reports.
To get started, navigate to the Account menu in the top right corner of the screen and select View song usage reports. Alternately, you can access your song usage reports by locating your group on Faithlife.com and selecting the Insights tab.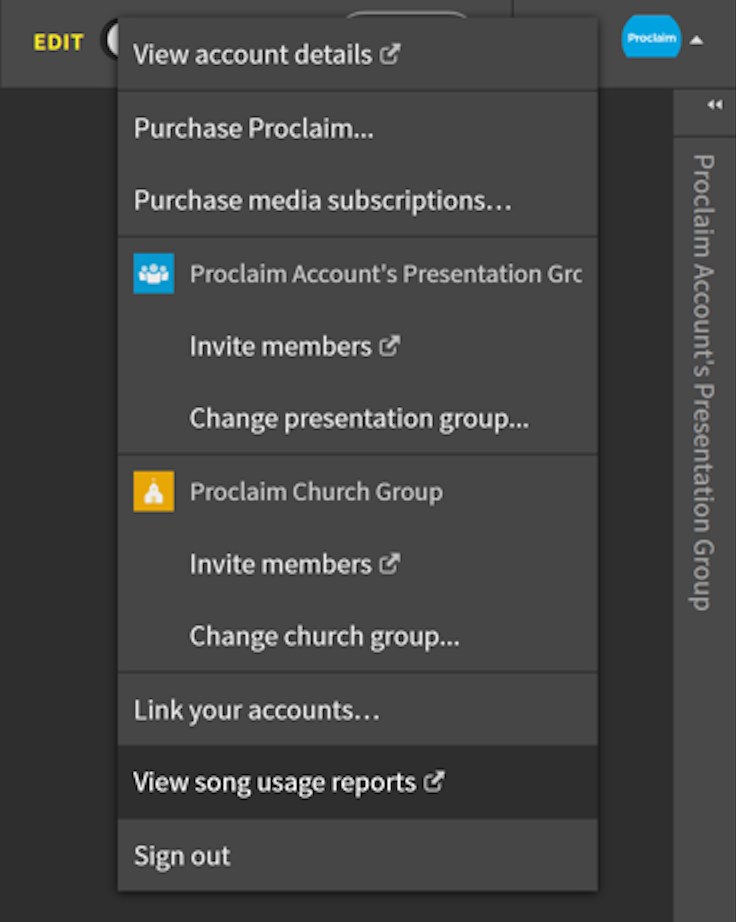 The song usage report gives you a presentation-by-presentation and date-by-date layout of the songs you've sung while on air. Want to know how many times you've sung a particular song? Hover over a title to highlight all instances of that song in your services. If you would like to keep a physical record of your usage data, you can Download a CSV by clicking the button in the top right.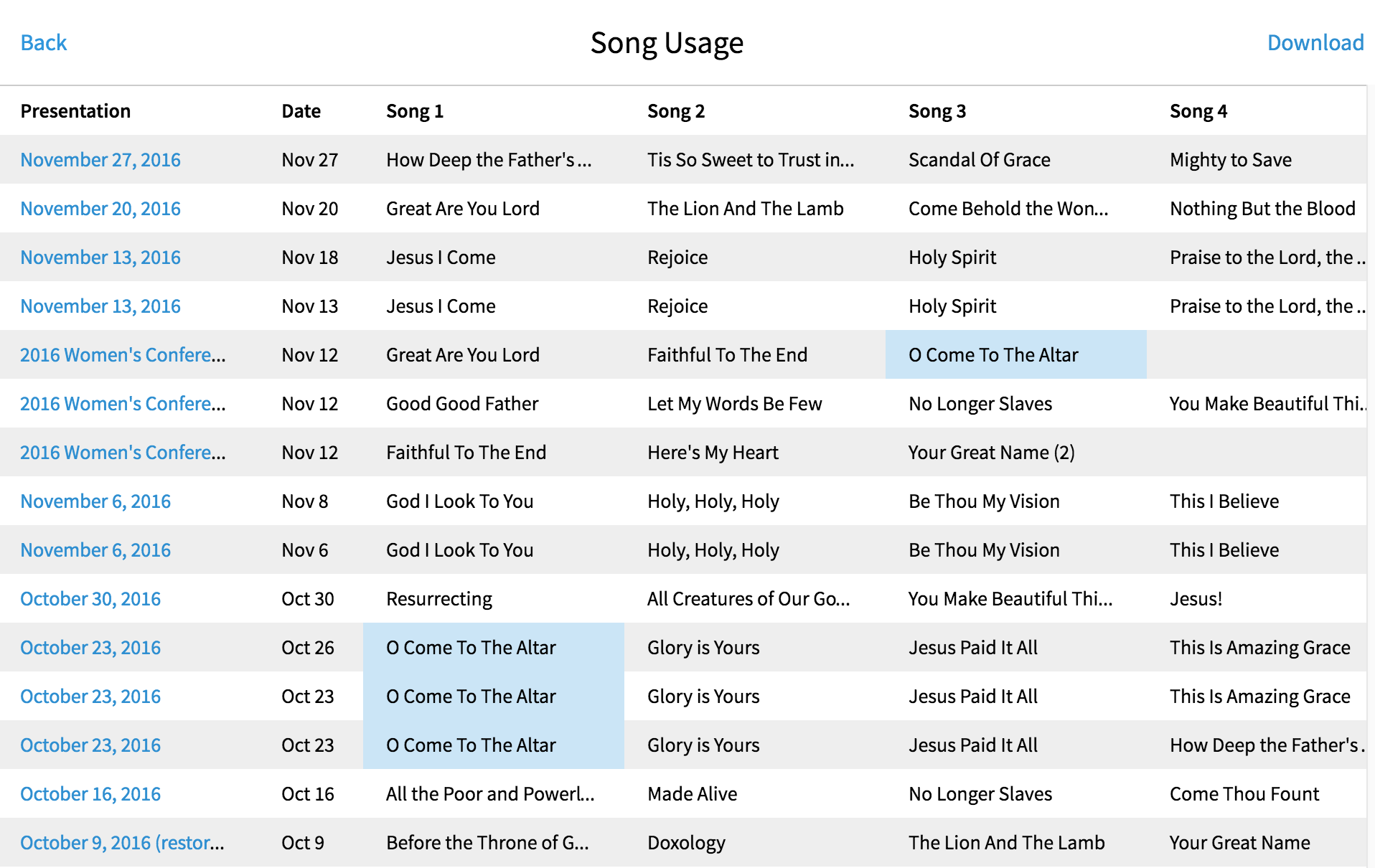 Your CCLI report shows a song-by-song list, and includes CCLI number, the number of times you've sung it song, as well as the dates on which you used it. To export this information into CSV, select the Download button in the top right.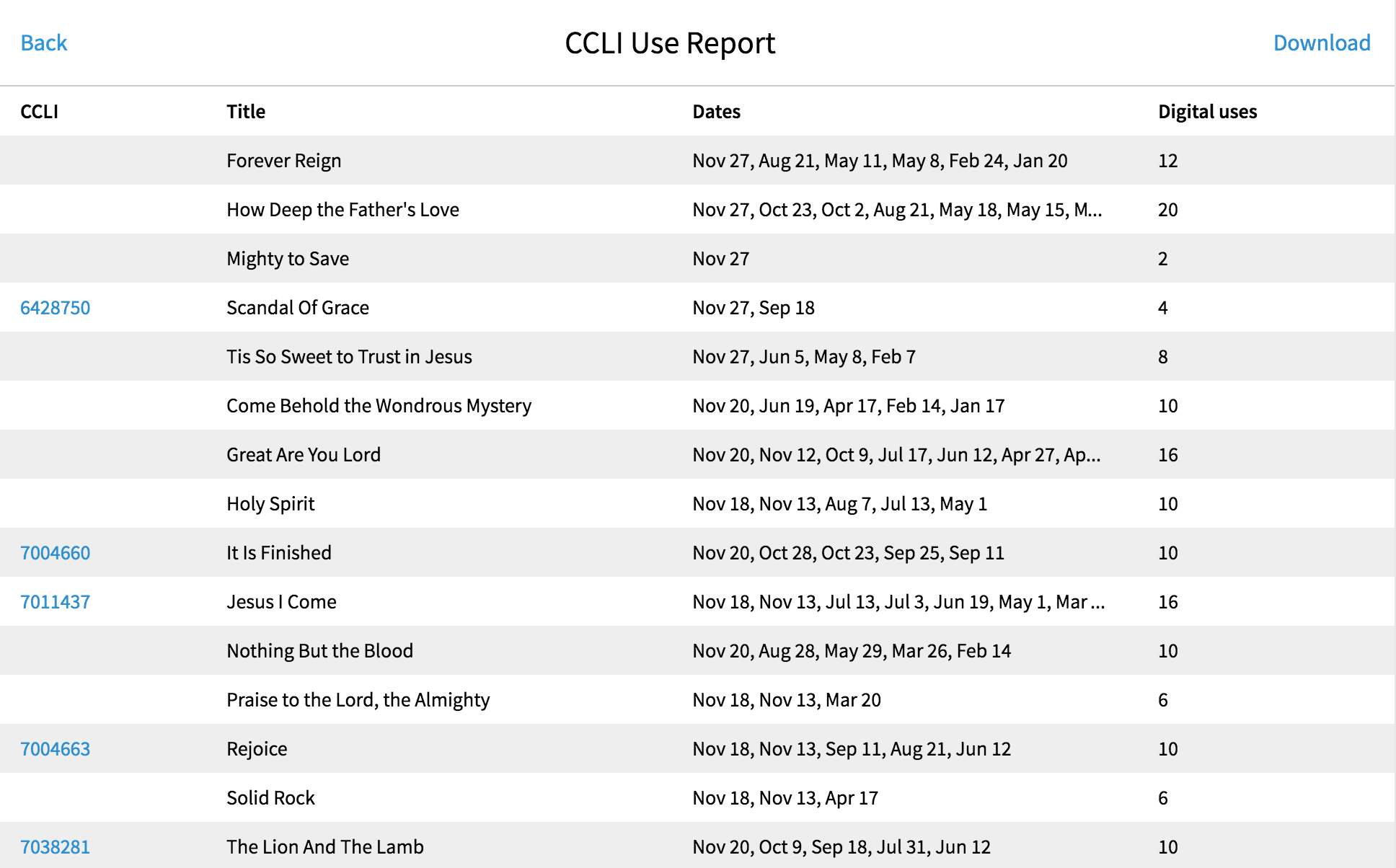 Note: CCLI requires that we report the number of times a song was added to a presentation in addition to the number of times it's been sung. You'll see this reflected in the usage details.