Sharing your setlist can help your people prepare themselves for worship or reflect on songs they sang during your previous worship service.
Note: You must have at least three songs in your presentation to generate a setlist.
1. Expand the Share menu.
Expand the Share menu at the top of the order of service panel, and choose Setlist….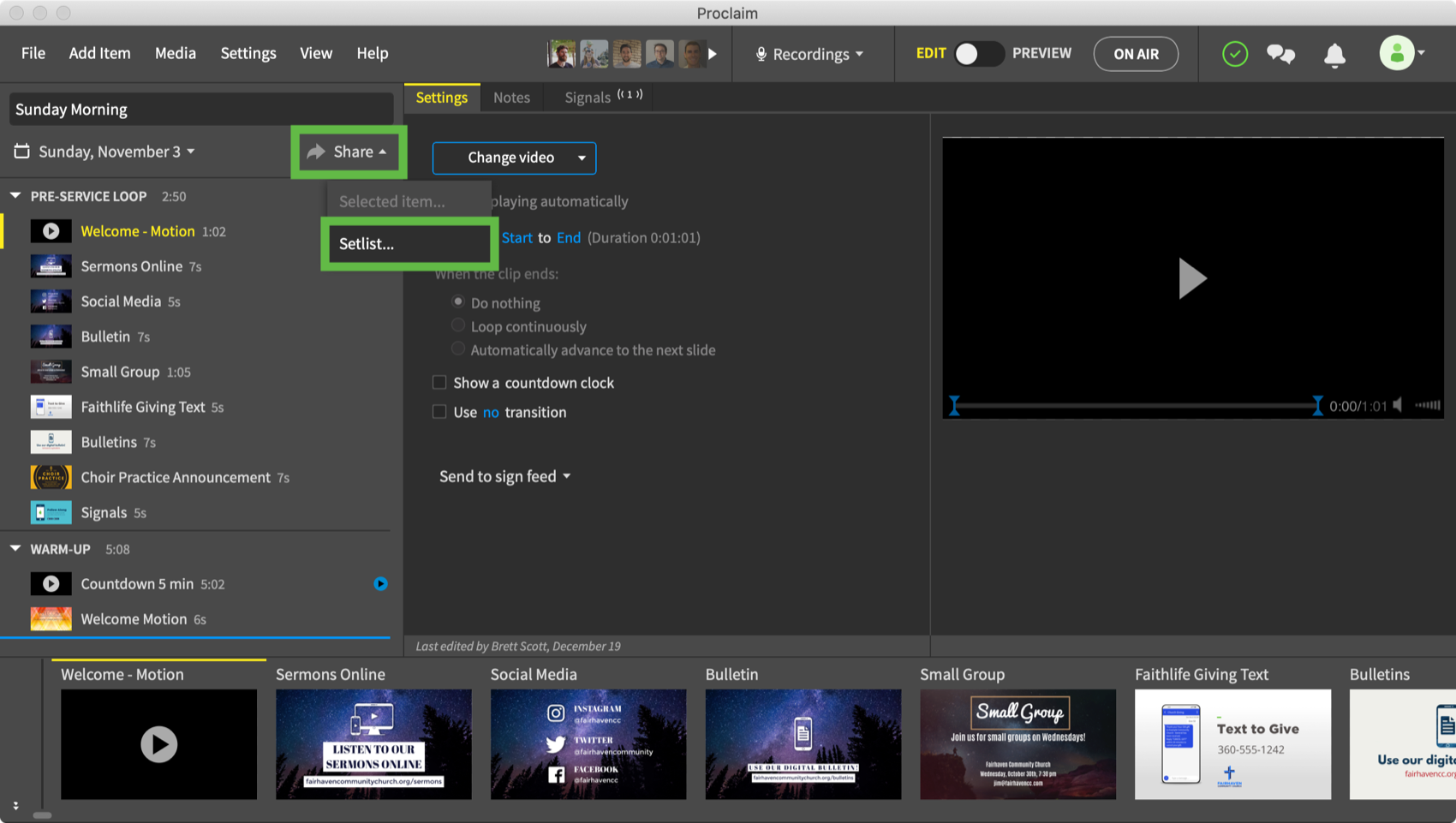 2. Choose a template.
Proclaim scans your order of service for songs, then show you several templates. Select a template and click Next.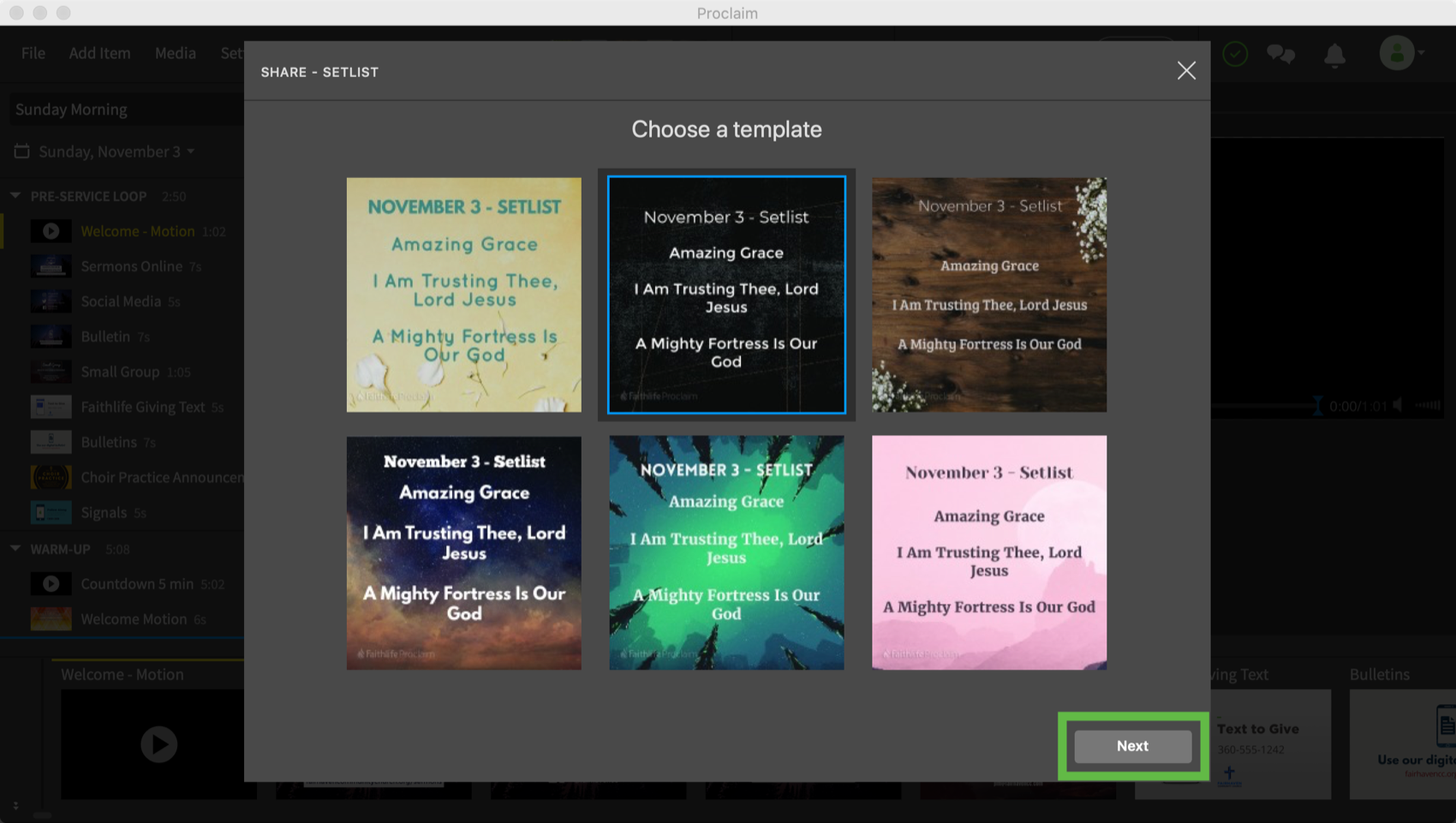 Note: Some templates may use your church's nickname in the populated share template. Change your church's name in your church group settings on Faithlife.com.
3. Share your setlist.
Choose an available share options.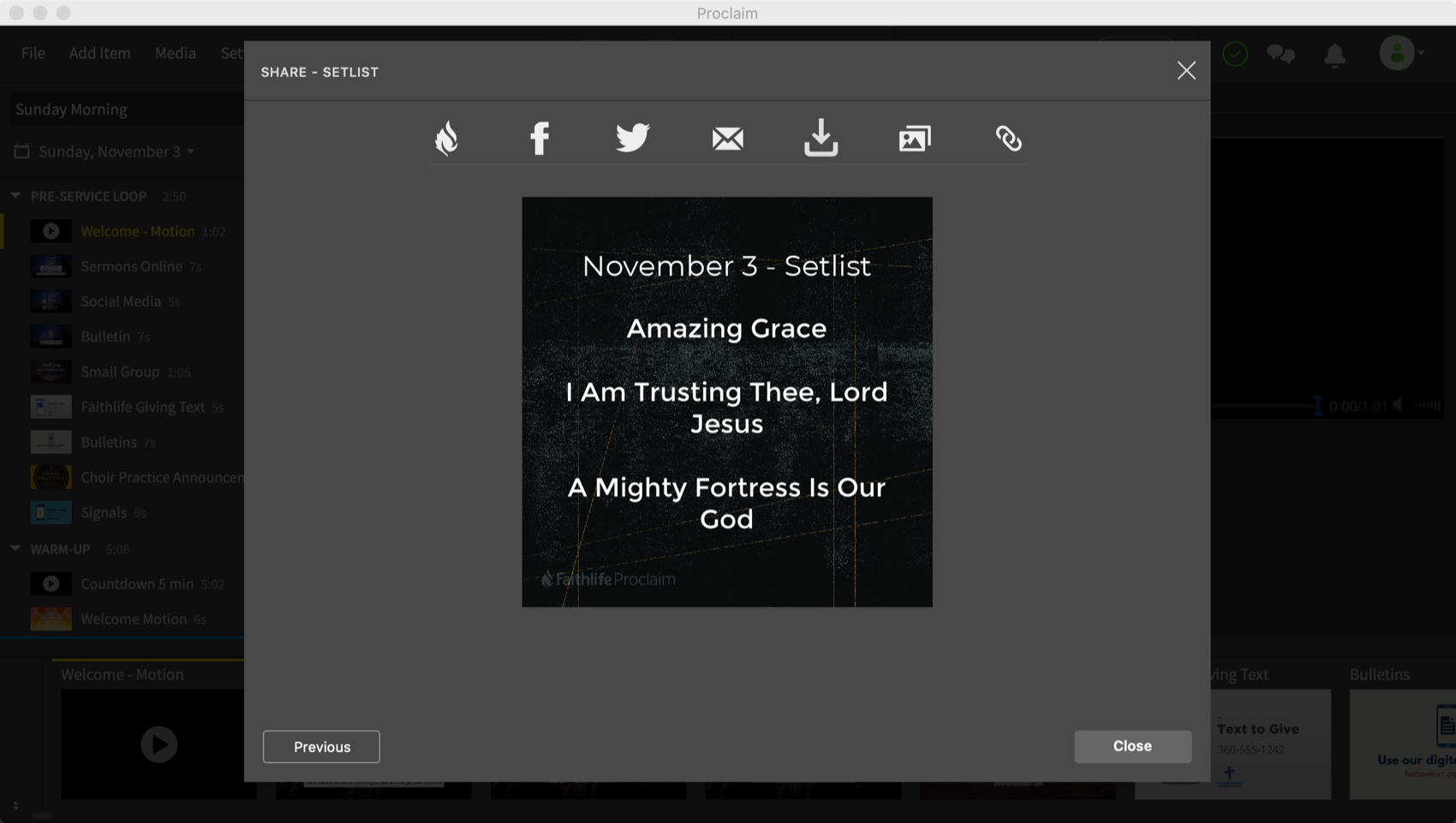 share to your Faithlife account or group
share to your Facebook account
share to your Twitter account
email a link to the image
download the image to your computer
copy the image to your system clipboard
copy the image link to your clipboard