Elvanto provides an all-in-one solution to help manage your church, so more time can be spent engaging with people.
Among other things, Elvanto helps you plan your services. Create run sheets, schedule your volunteers, access your song database, lyrics and chords. And if you do all your service prep in Elvanto, you can import your services right into Proclaim.
To get started, you'll need to link your account in the account menu.
When your account is linked and you're satisfied with your service, just open Proclaim and go to File > Import Presentation to import it. If you've already started a presentation for the week open your presentation, go to File > Add Item > Import item to add your service.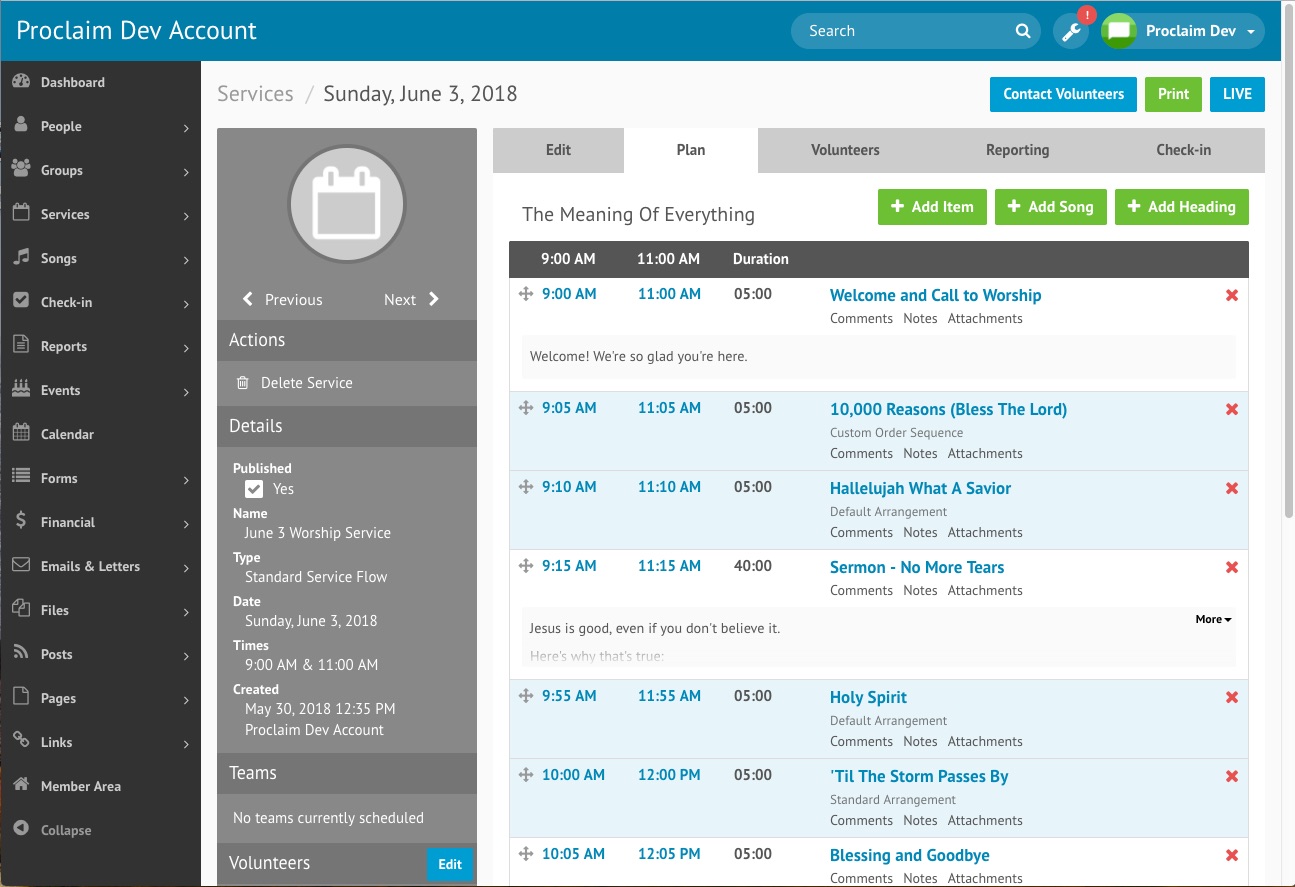 Select your service from the Import menu. If you leave Prefer lyrics from Elvanto unchecked, Proclaim will use lyrics from My Songs or pull in lyrics from SongSelect if you have a linked SongSelect account.
Click Import to import your service into Proclaim.