Have you published a sermon to Faithlife Sermons from Proclaim? Did you know you can watch it on Faithlife TV? If you use Roku, Apple TV, or any of the other ways to watch, you can see your sermon from the comfort of your home, on the go, or when you're working at church.
To get started, navigate to FaithlifeTV.com and sign in with your faithlife.com username and password (the same credentials you use to sign in to Proclaim). Scroll down to find your group's channel, or click Browse to find it there.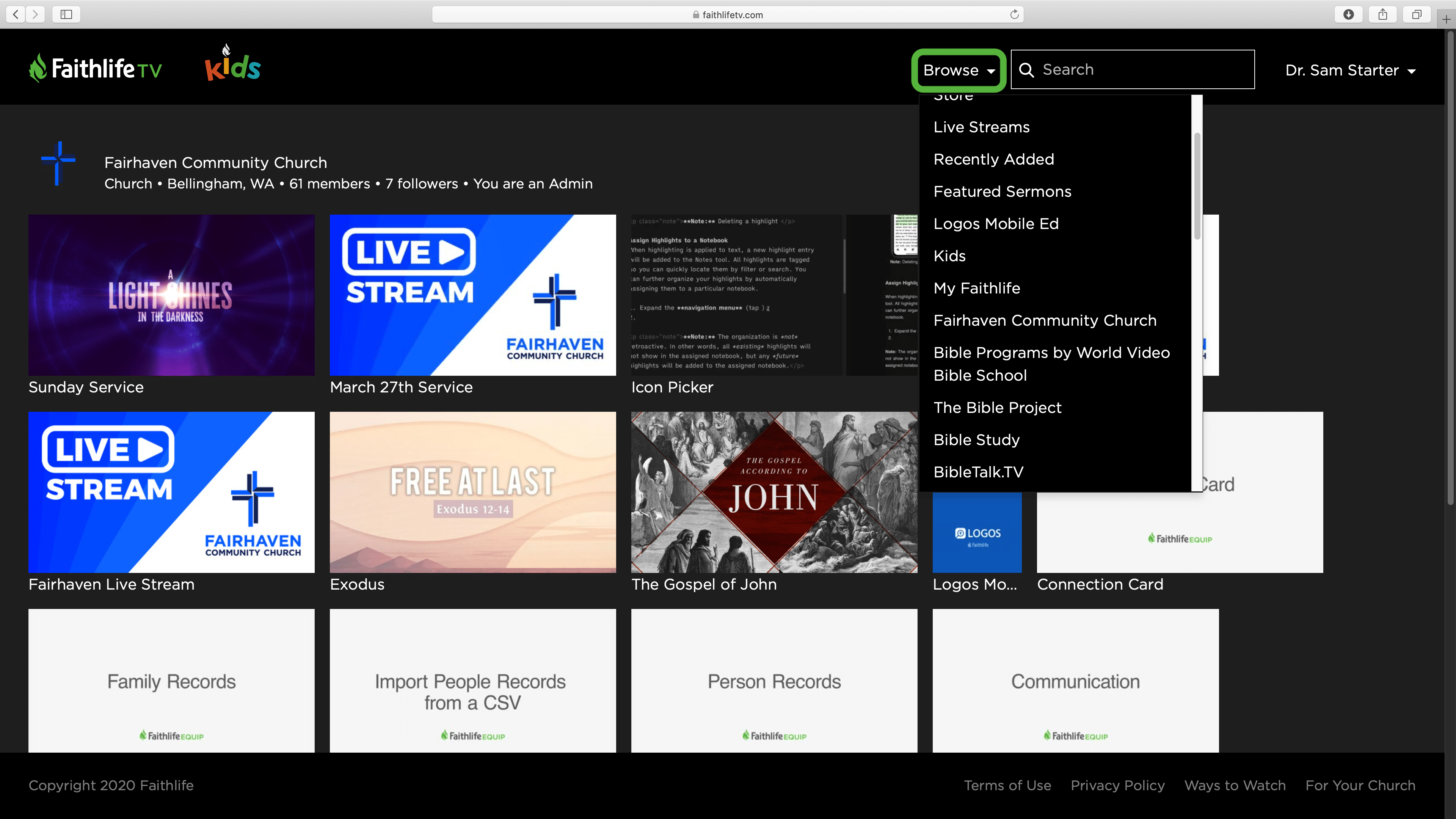 Once you've watched the sermon, it will show up at the top of your Recently Watched videos, directly above My Faithlife.
Did you know? You can access popular conferences, videos, denominational content, and much more by subscribing to Faithlife TV.