You can set default media templates for song, Bible, content, or announcement items from the Settings menu.
1. Go to the Default Media settings.
Expand Settings and select Default media.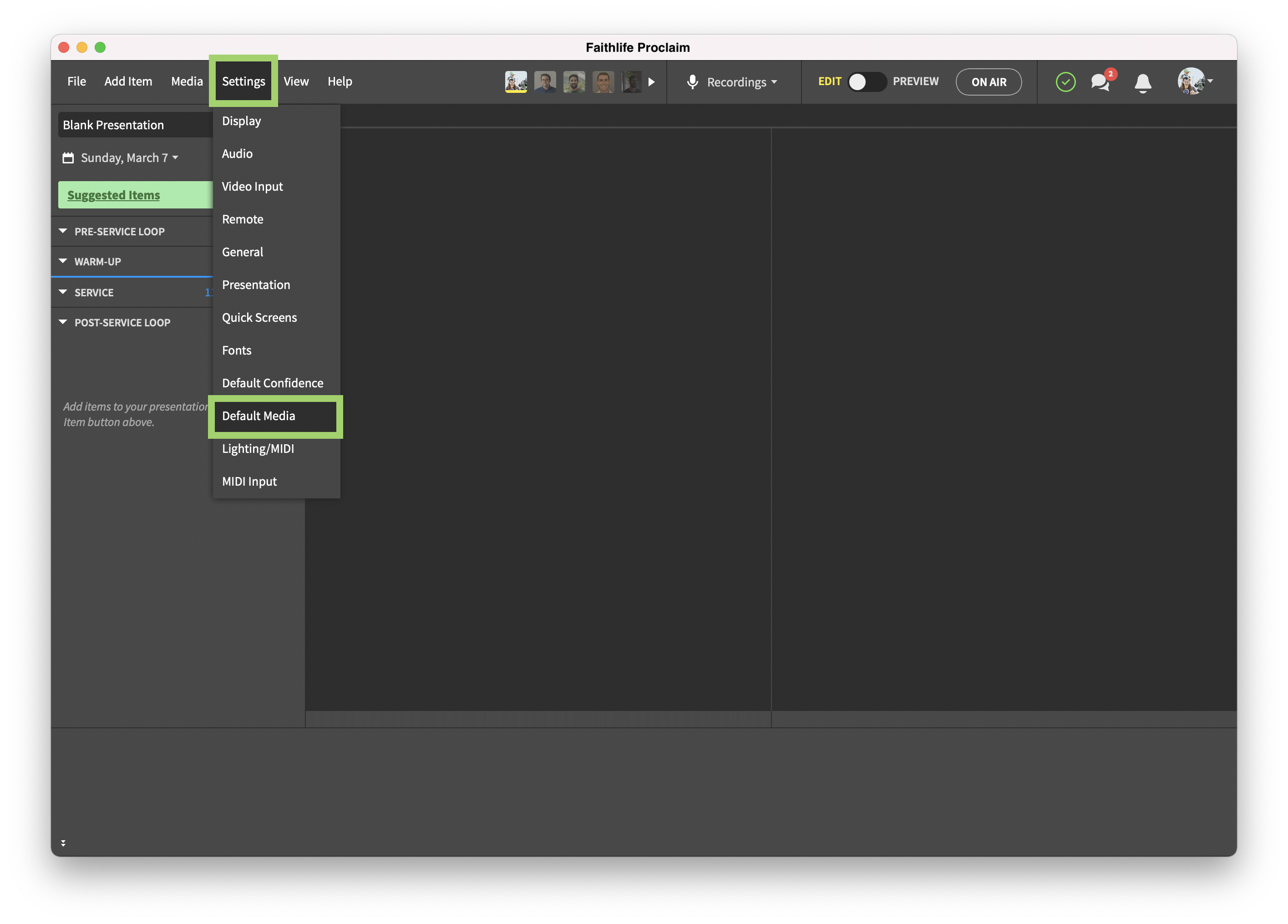 2. Add default media.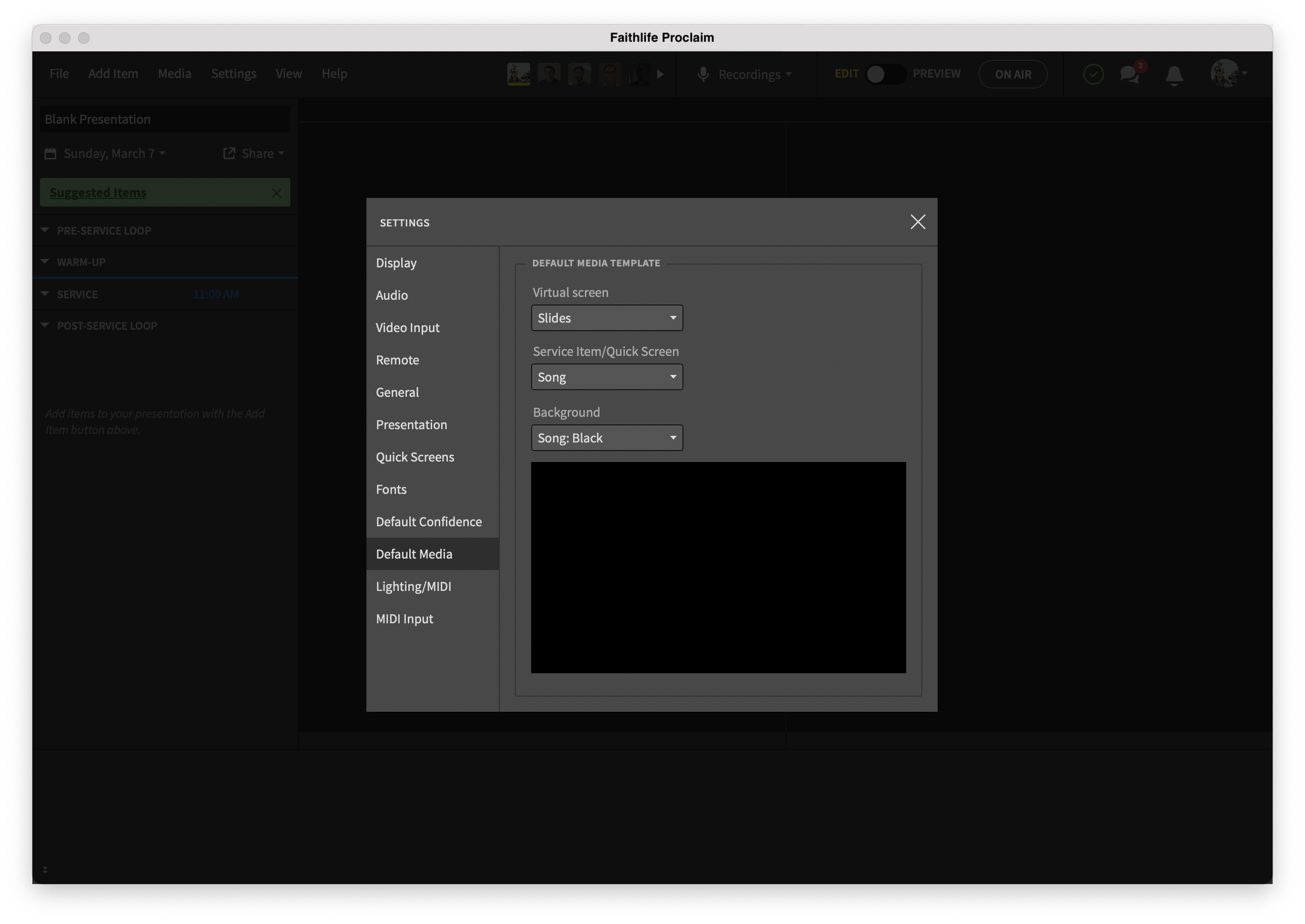 For each virtual screen, choose the service item type or quick screen you want to set, then click Background.
Choose either to import an image from your computer or to browse available media. If you've created custom Smart Media, you can find those templates by filtering by Group Uploads. When you find the media you want to use, click Apply as smart media. The media you selected will become the default media for that item type.
Note: If you don't have default media set for an item of a particular type, Proclaim will display a plain black slide with white text.