If your church uses Proclaim, you can have your presentation take over your sign feed while you're On Air.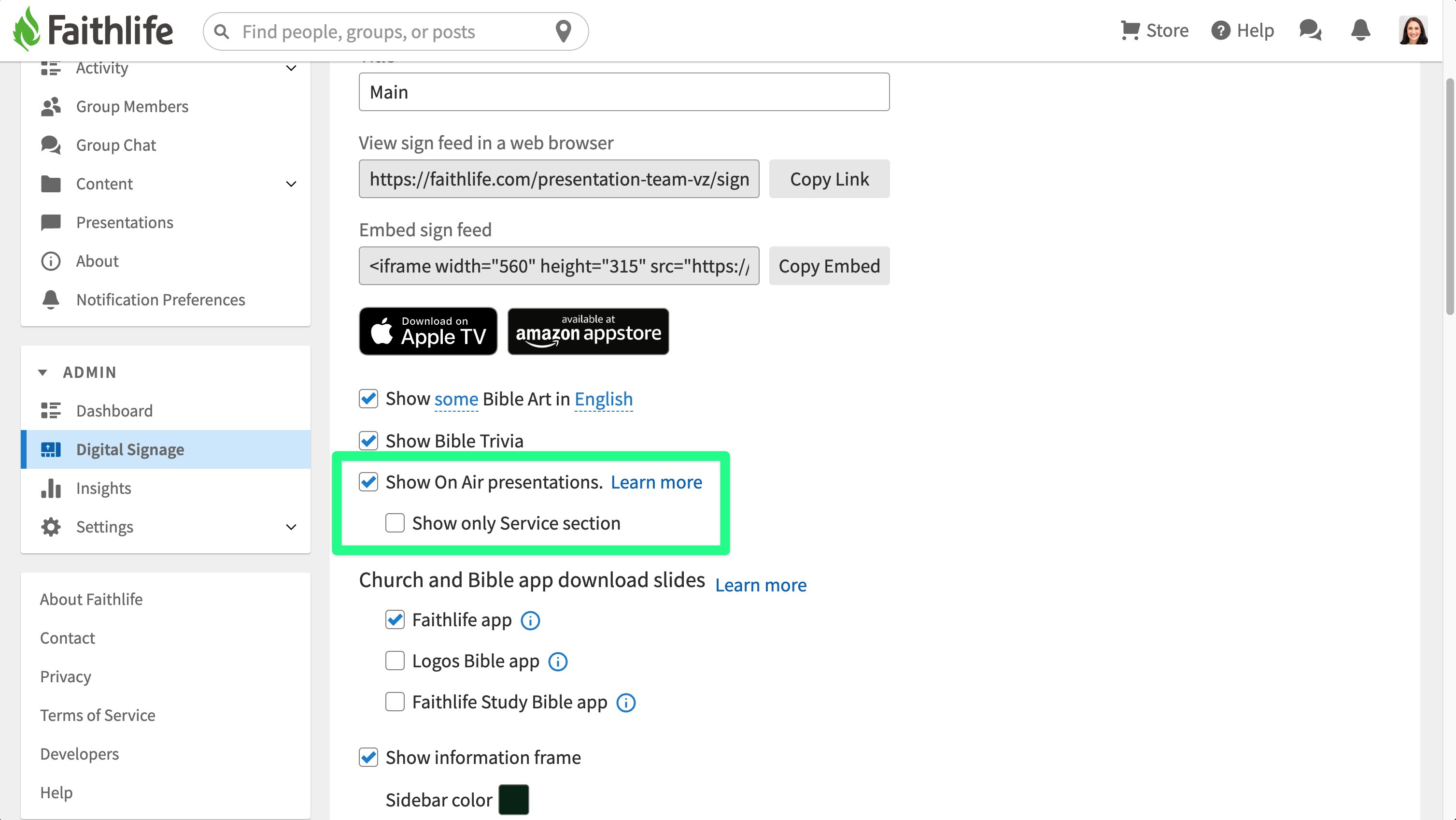 When you take your presentation off air, the sign feed will switch back to its normal rotation. If you want your sign feed to keep its normal rotation during the pre- and post-service loops, select Show only Service section. The On Air presentation will take over your sign feed only during the Service section of the Proclaim presentation.
Note: Going On Air with your sign feed runs your presentation's slides on screens connected to your computer. On Air presentations won't take over local sign feeds.