If you're using Proclaim for your church services, you can have your presentation take over your sign feed while you're On Air.
Set your sign feed to show On Air presentations. When you take your presentation off air, the feed will switch back to your normal announcements, content, and Bible slides. You can also specify whether to show just the Service section to keep your sign feed running instead of the pre- and post-service loops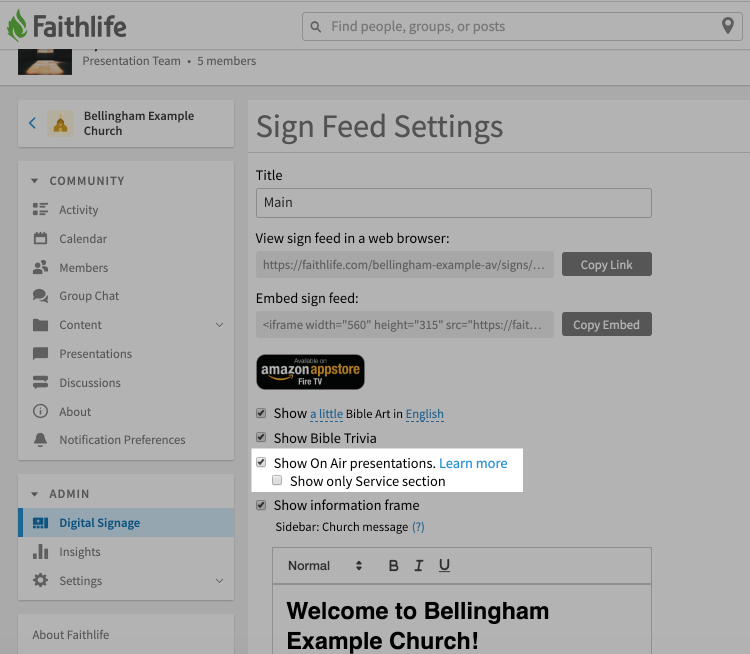 Don't have Proclaim? Start a free 30-day trial to begin using this feature.
Note: Going On Air with your sign feed runs your slides just on screens connected to your computer. On Air presentations won't take over local sign feeds.