Use faithlife.com to invite people to your group or team on Faithlife.com. You can also get to the group invite page through the account menu in Faithlife Proclaim.
There's no cost per person, so invite as many people as you want to a Faithlife group!
Invite from Faithlife.com
To invite a group member from your web browser, first navigate to faithlife.com and sign in with the same username and password you use for Proclaim or Logos. Select your group or team from the list on the left side of the screen to go to the group page.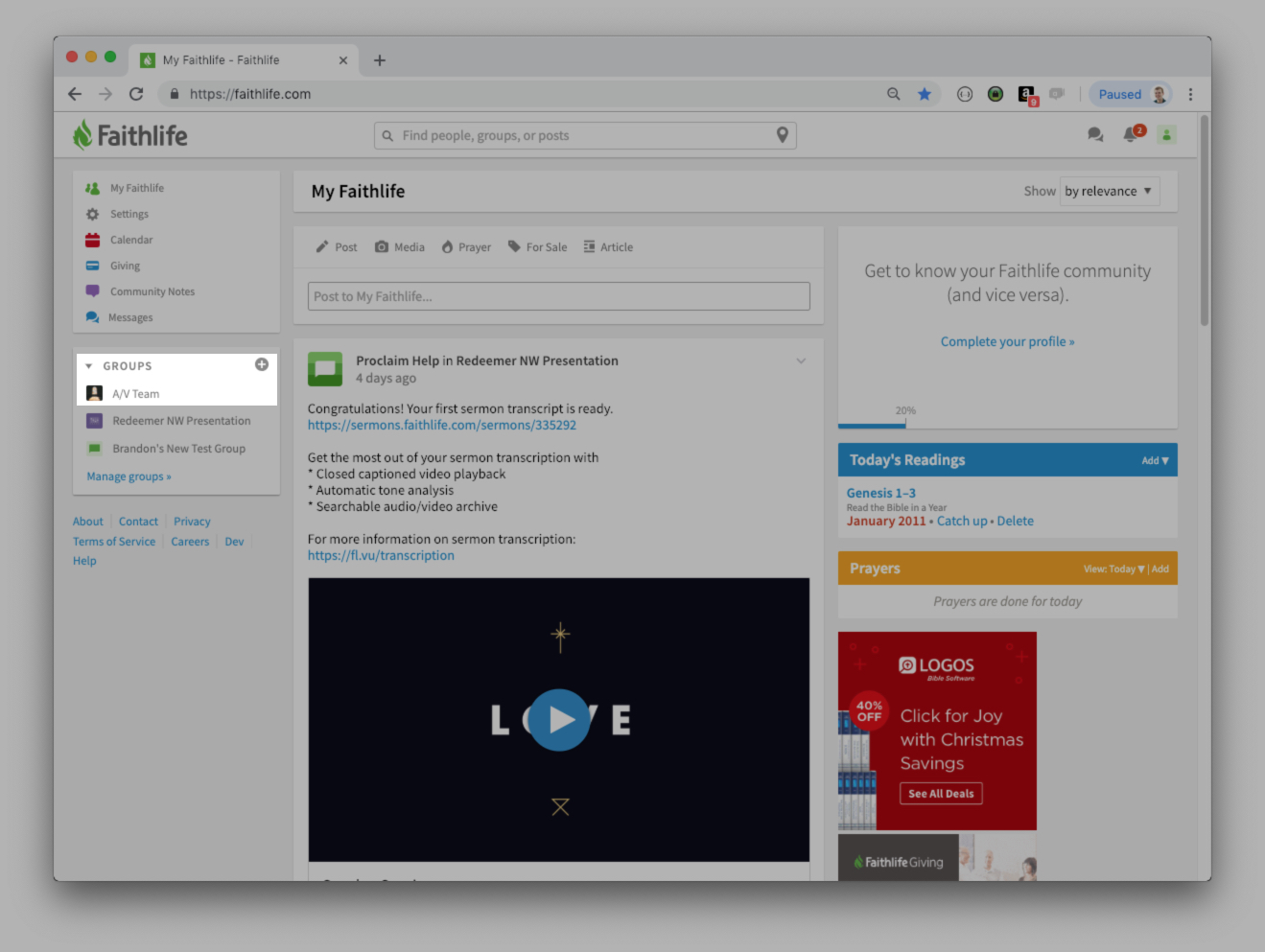 From the group page, click the blue Invite button at the top of the page. This will take you to the invite page, where you can enter the email addresses of the people you wish to invite to your group or team.

Remember, you can invite as many people as you want!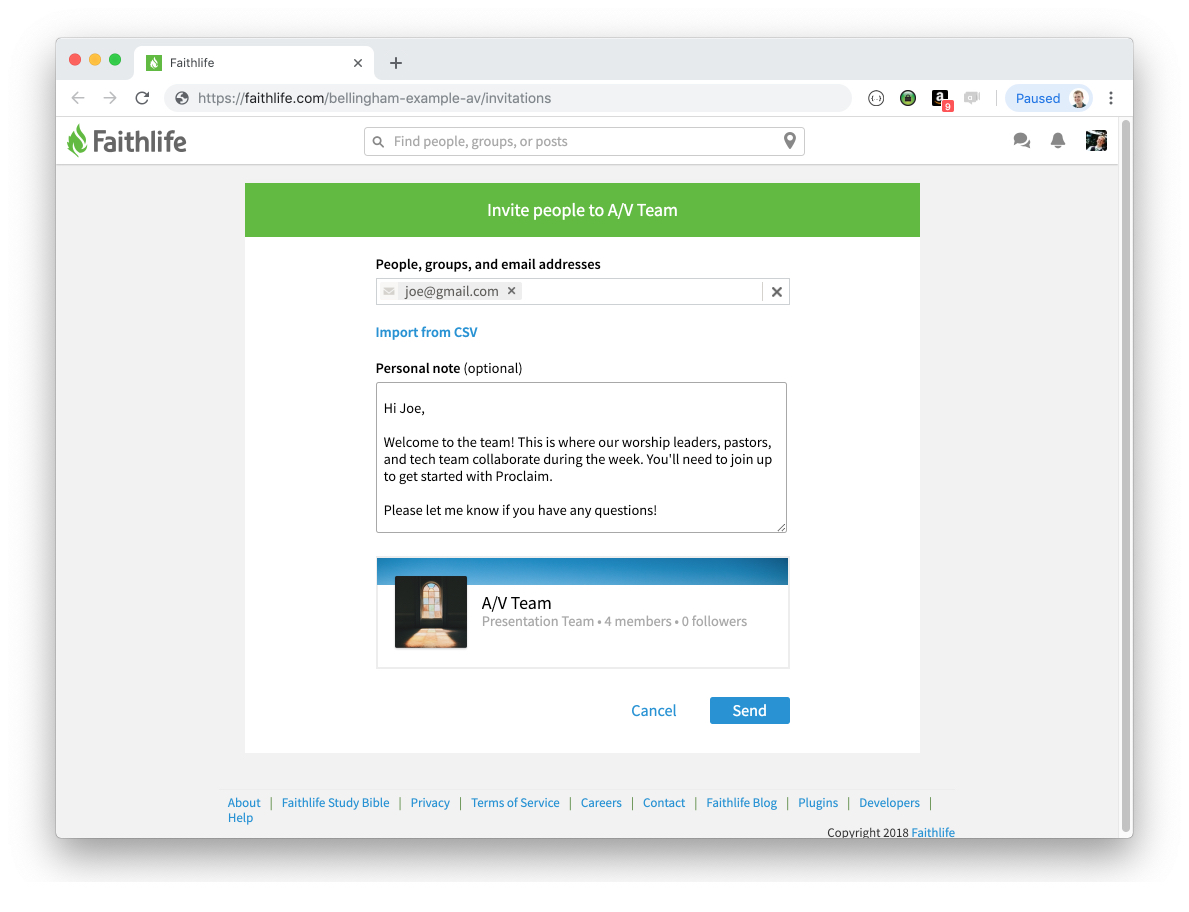 Invite Through Proclaim
One of the best things about Proclaim is that it allows your whole team to collaborate and contribute to presentations from wherever they want. The pastor can make last minute tweaks to their sermon slide the night before they preach, the worship leader can decide to repeat a verse, and the tech can change a slide background, all from their own home or a coffee shop.
As a result, you'll want to make sure you invite anyone that will be contributing to your presentations.
To invite another member, click the account menu in the upper right corner of Proclaim, then select Invite Presentation Members.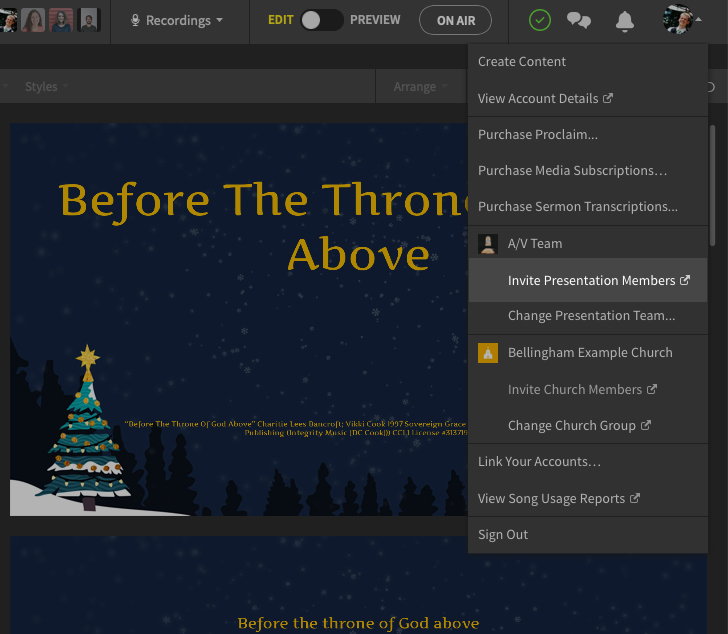 This will take you to the invite page on Faithlife.com, where you can find the people you want to invite via their current group, name, or e-mail address.