You can add anyone to your presentation team from your Faithlife.com presentation team. Because your single Proclaim subscription covers everyone on your team, you can invite as many people as you need. We will guide those you invite to connect to your group, download and install Proclaim for Mac or PC, and begin building presentations with you.
Note: Learn more about collaborating as a team together or send your team members the Proclaim Volunteer Reference Guide.
1. View Invite Presentation Members link.
Expand the account menu in Proclaim and click Invite Presentation Members.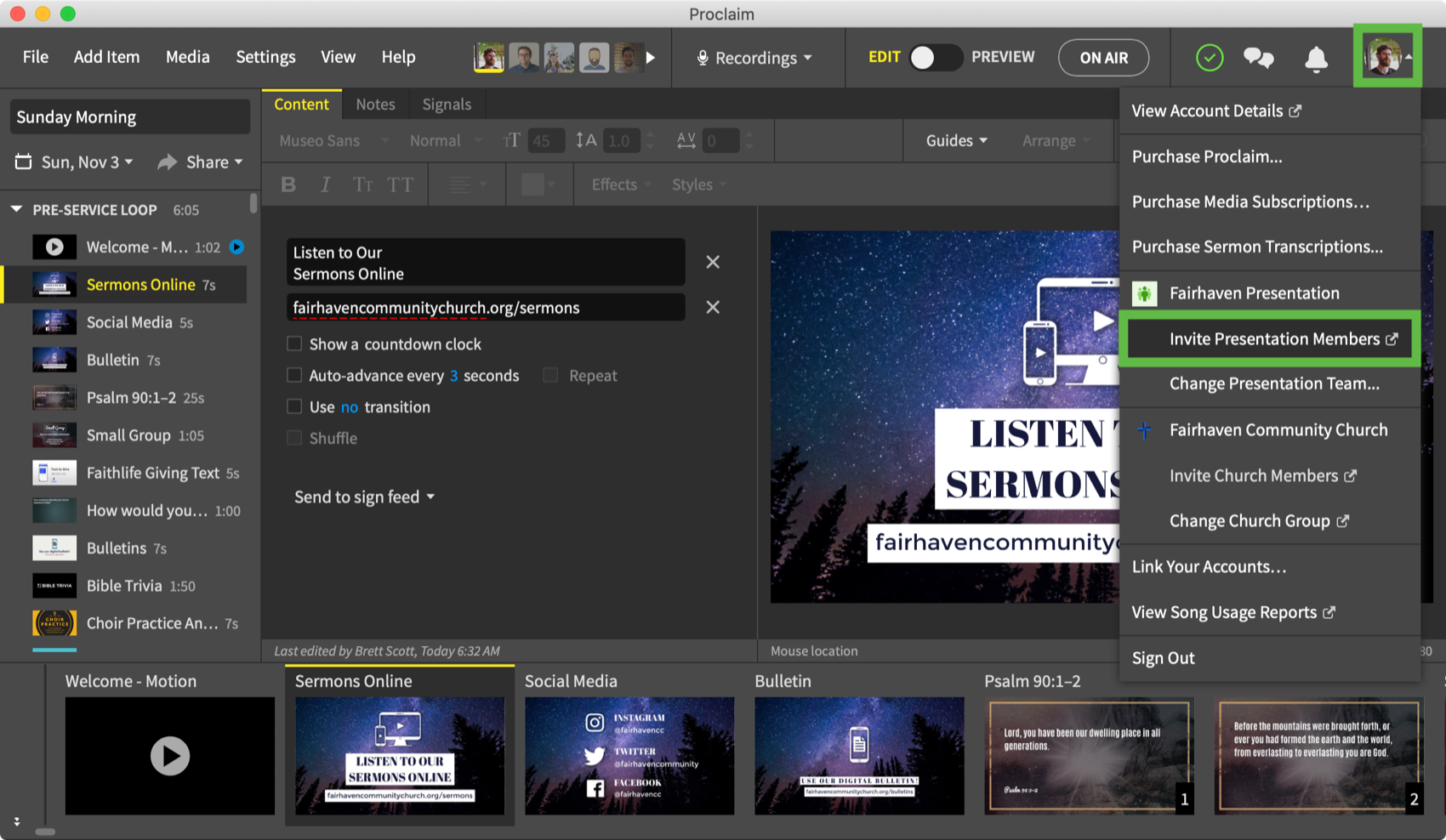 Your browser will open to the invite page for your team.
Note: You can also locate this invitation screen by navigating directly to your group on Faithlife.com. Log in and select your Proclaim presentation team in the sidebar. Click Invite in the top right-hand corner of the browser window.
2. Send your invitations.
If you're not signed into Faithlife.com on your web browser, you'll need to sign in first. Add an email address in the People, groups, or email addresses input field and press Enter on your keyboard. Add additional email addresses as needed.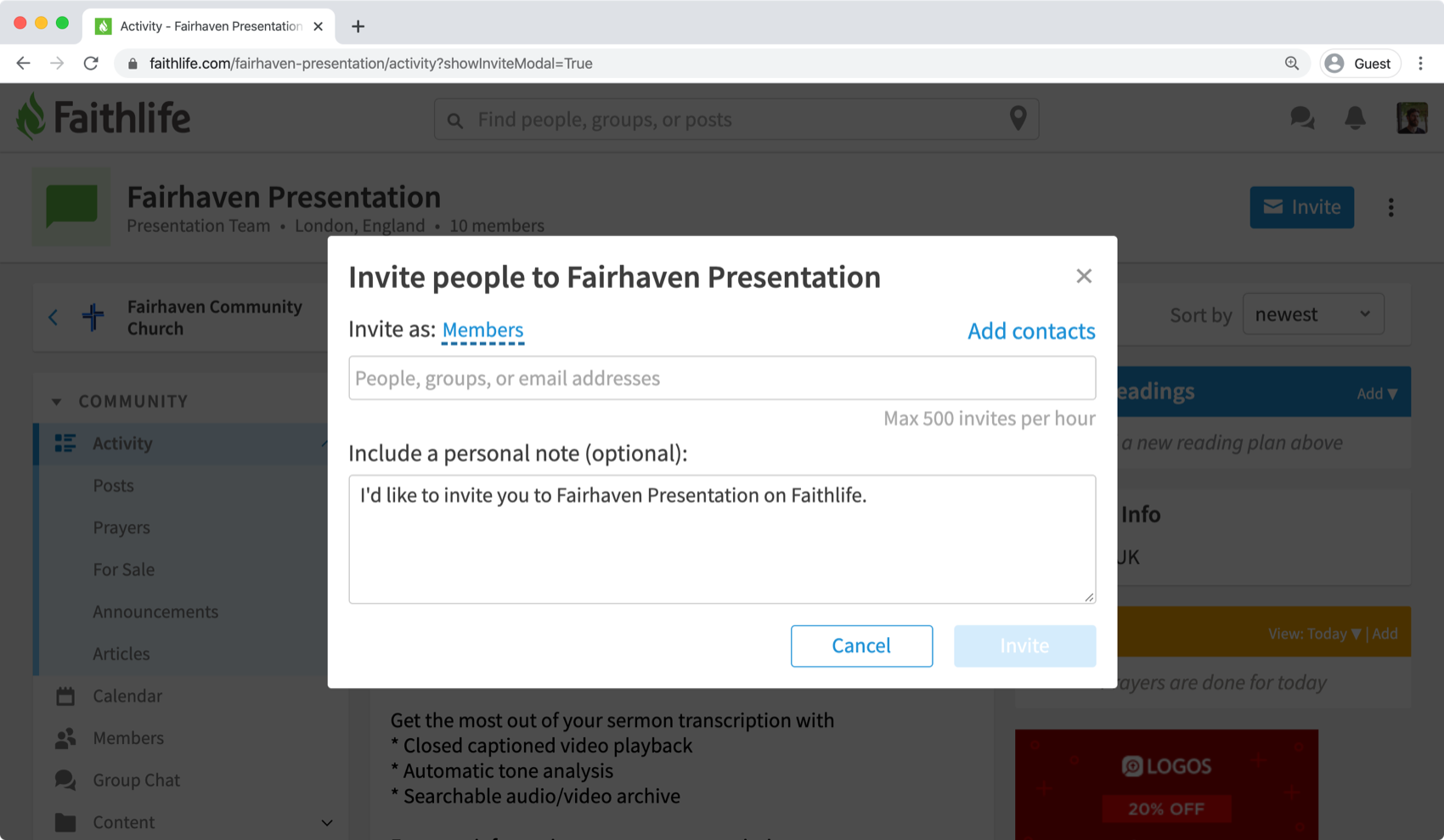 Note: Click Add contacts to bulk invite. Structure your file so that all email addresses appear in the first column.
You may want to add a personal message to provide more context for the invitation. The invitation will include your name automatically. Click Invite to send the invitation(s).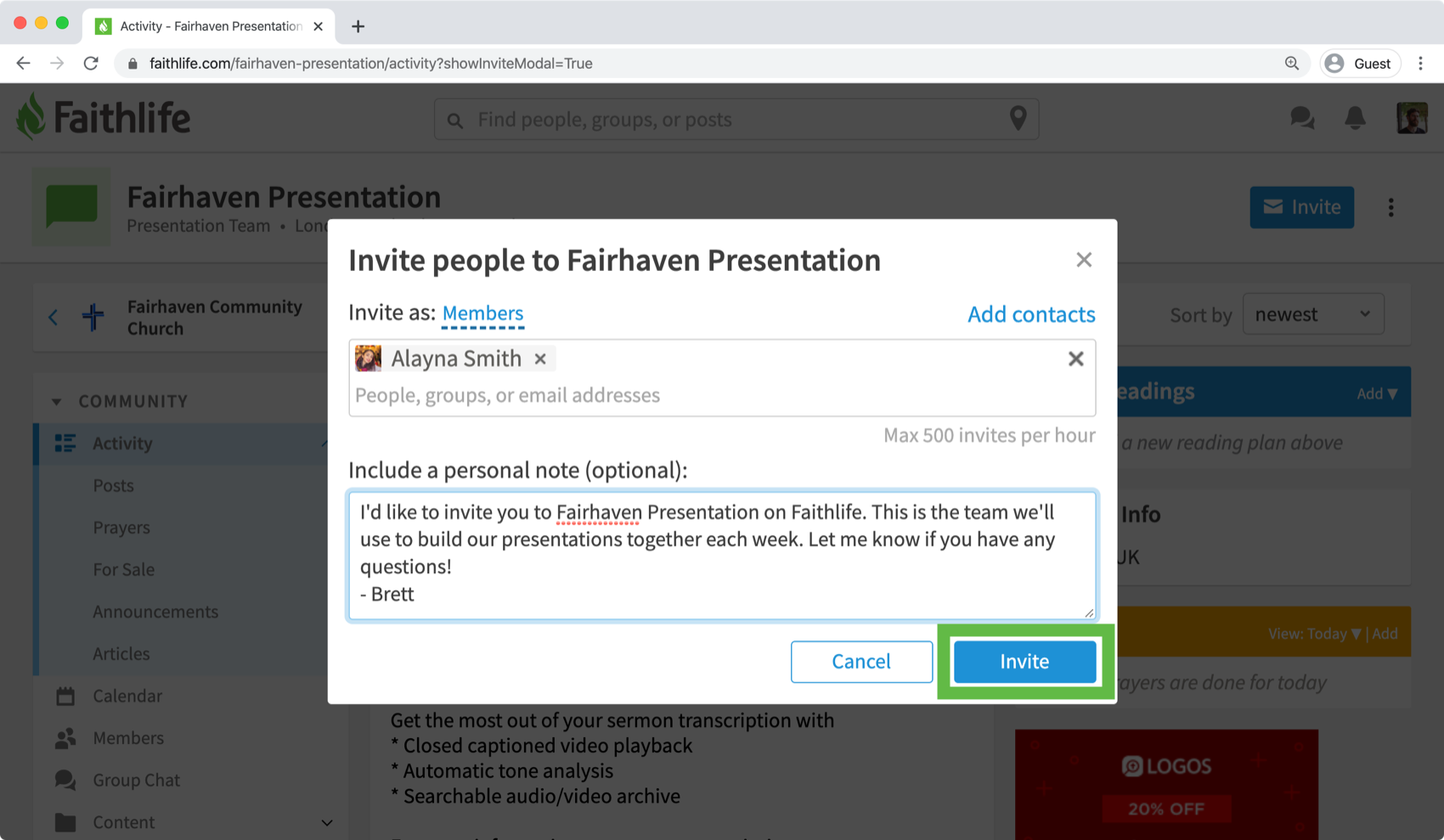 3. View or withdraw pending invites.
To view pending invites, click Members in your presentation team's left-hand navigation panel and select Pending invites on the right.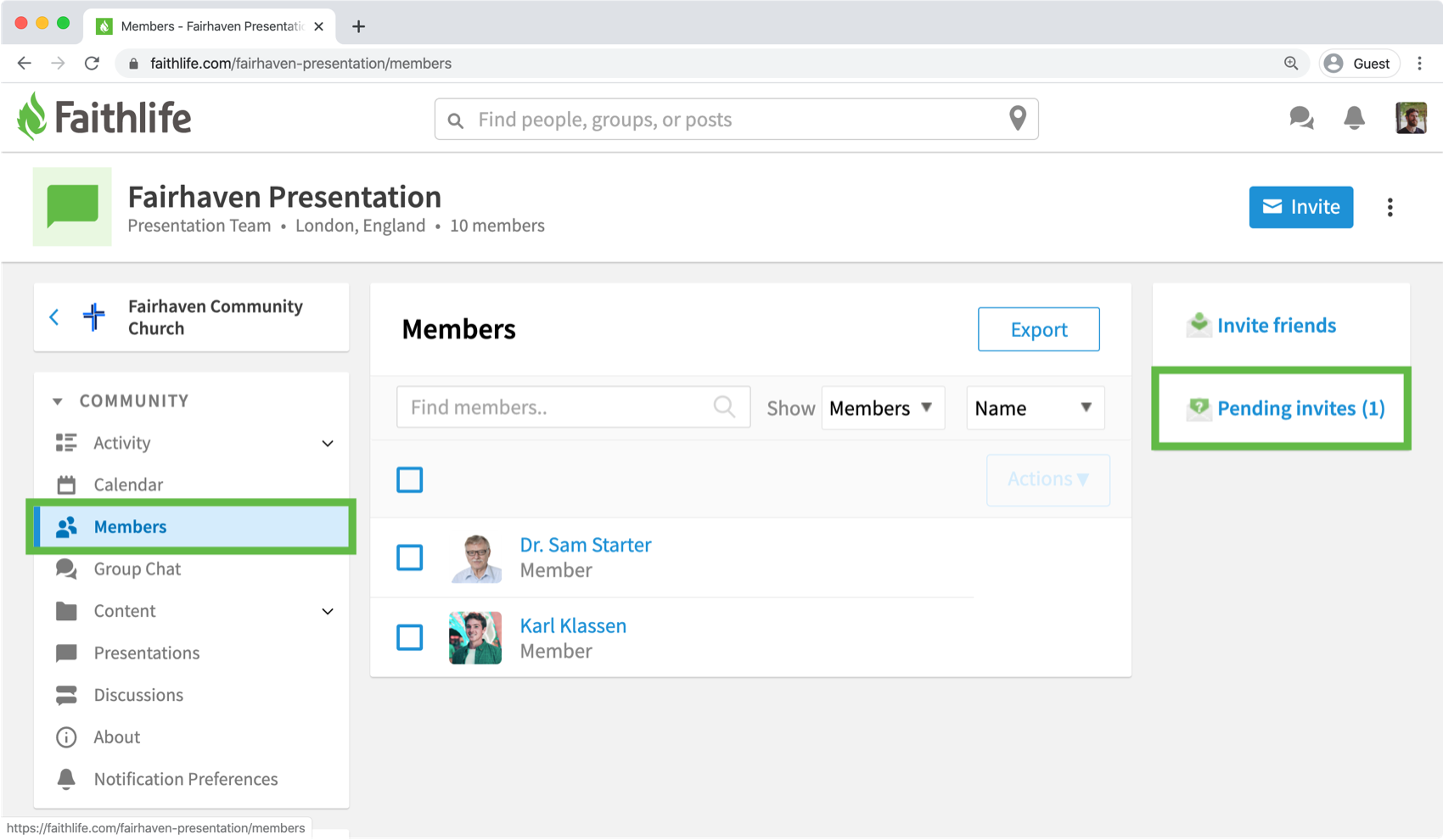 When people accept your invitation, they will join the list of members. To withdraw an invitation select a name or names and click Withdraw.
You can install Proclaim on as many computers as you need. If you need to install Proclaim on a new computer, download it here.