If something goes wrong with Proclaim, our team may need to look at your logs to find the problem. Logs are very helpful in diagnosing many issues in Proclaim including crashes, bugs, and other anomalous behavior.
1. Open Proclaim
If you are unable to Open Proclaim, you can still submit files log files.
2. Submit log files.
Expand the Help menu and select Submit log files….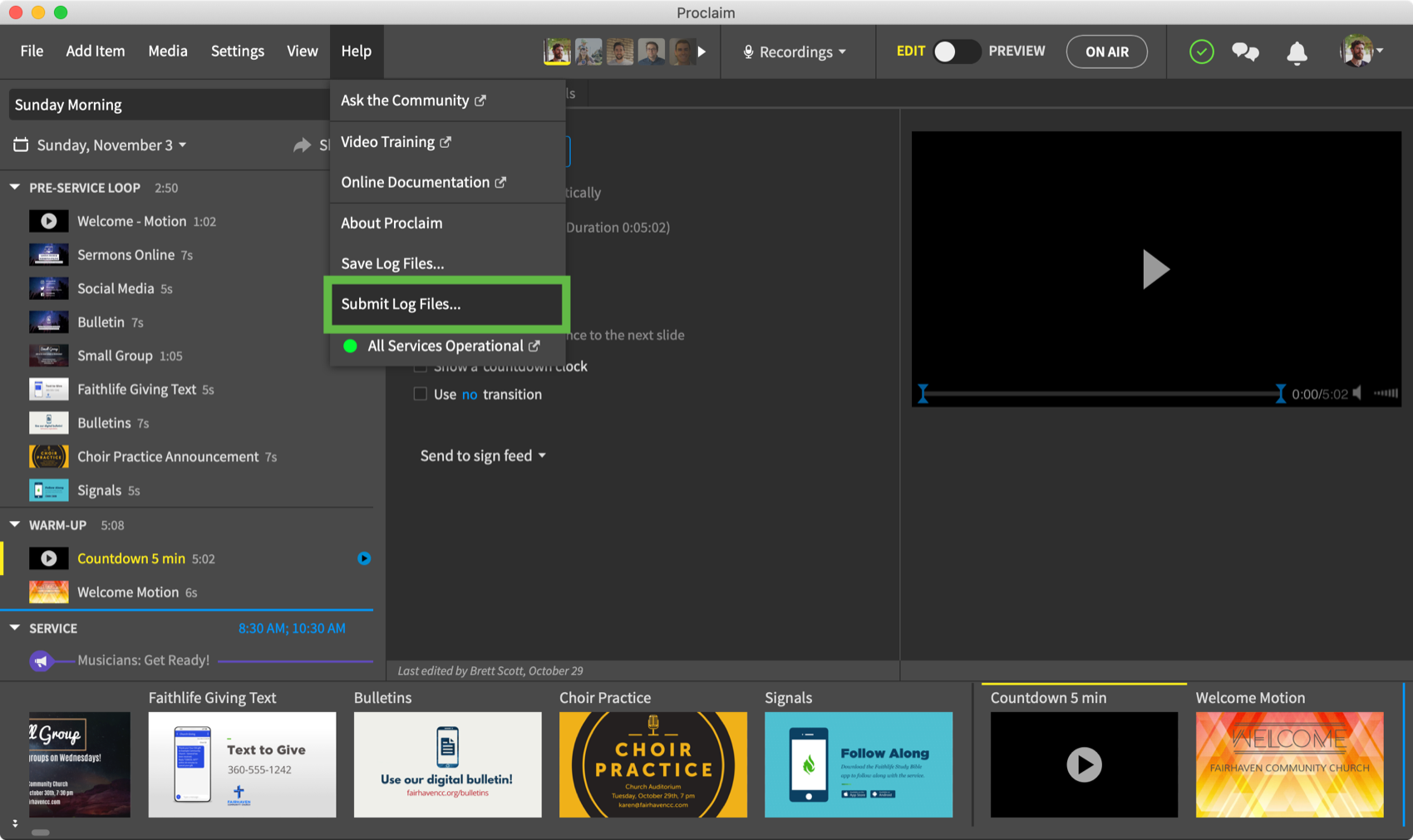 Note: If you don't currently have internet, click Save log files… to save Proclaim's logs to your Desktop. Transfer the files to a thumbdrive or other physical location. When you have internet, send the zip folder to support@faithlife.com.
Tell us what's going on in the text box. Include as much information as possible. The more we know, the faster we can get to the bottom of what's going on.
Example comment: "Proclaim crashes when I add a video to my presentation from my Group Uploads" is much more helpful than "Videos won't work."
Click Submit to send us your logs.
3. Check Your Email
You'll get a response from our support team shortly.