Proclaim saves you time by making it easy to convert your Planning Center Online service plan into a Proclaim presentation.
Note: If you have not yet linked your Planning Center Online account with Proclaim, access the instructions here.
Follow the steps below to import your service:
1. View Planning Center Presentations.
To use your service plan as the starting point for a new presentation, expand the File menu, hover your cursor over Import Presentation, and click Planning Center…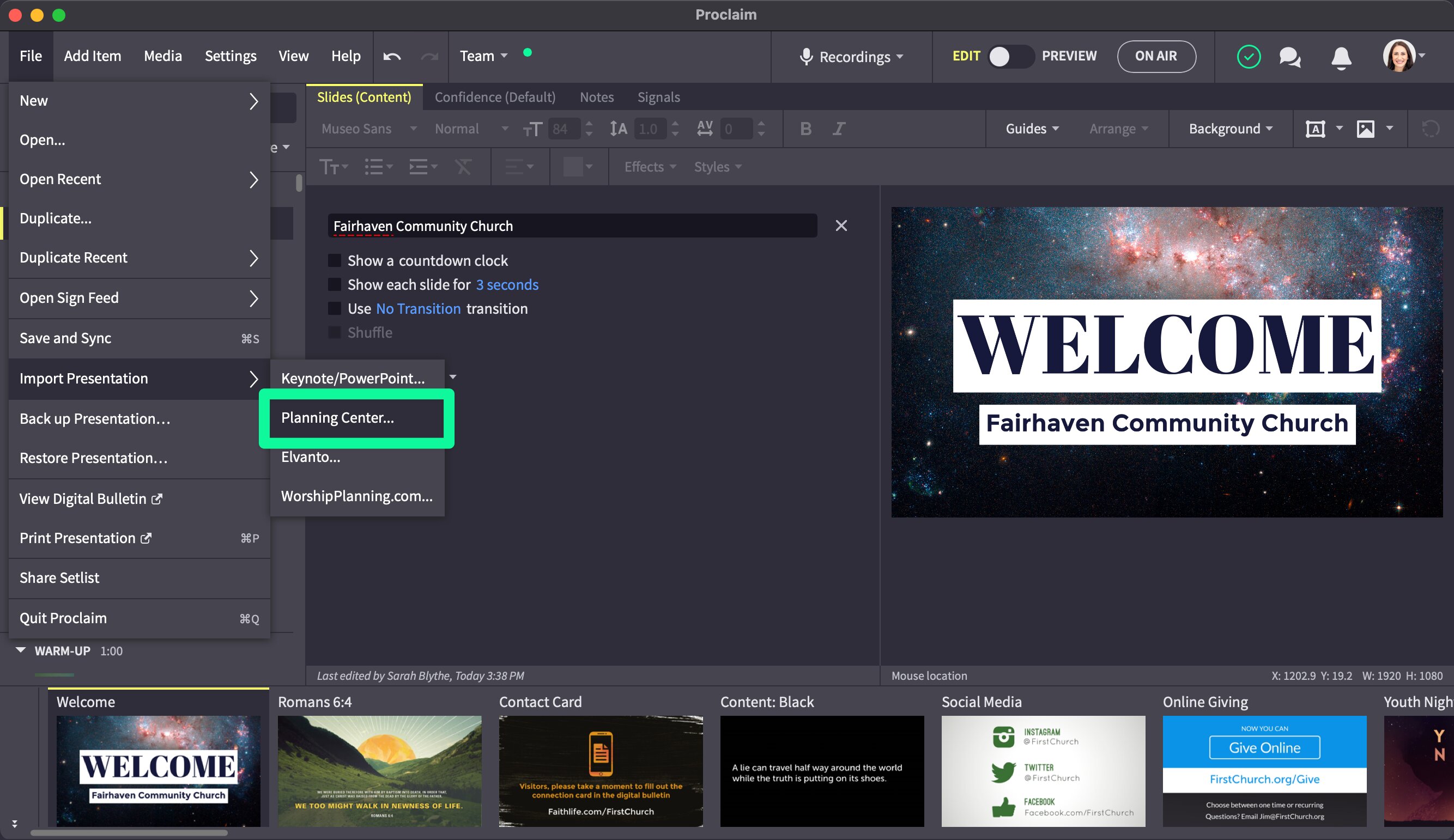 You can also add your service plan to an existing presentation by going to Add Item > Import item > Planning Center….
2. Select a service to import. 
Click the drop-down menu to reveal available service plans to import. Select the service date you wish to import into Proclaim.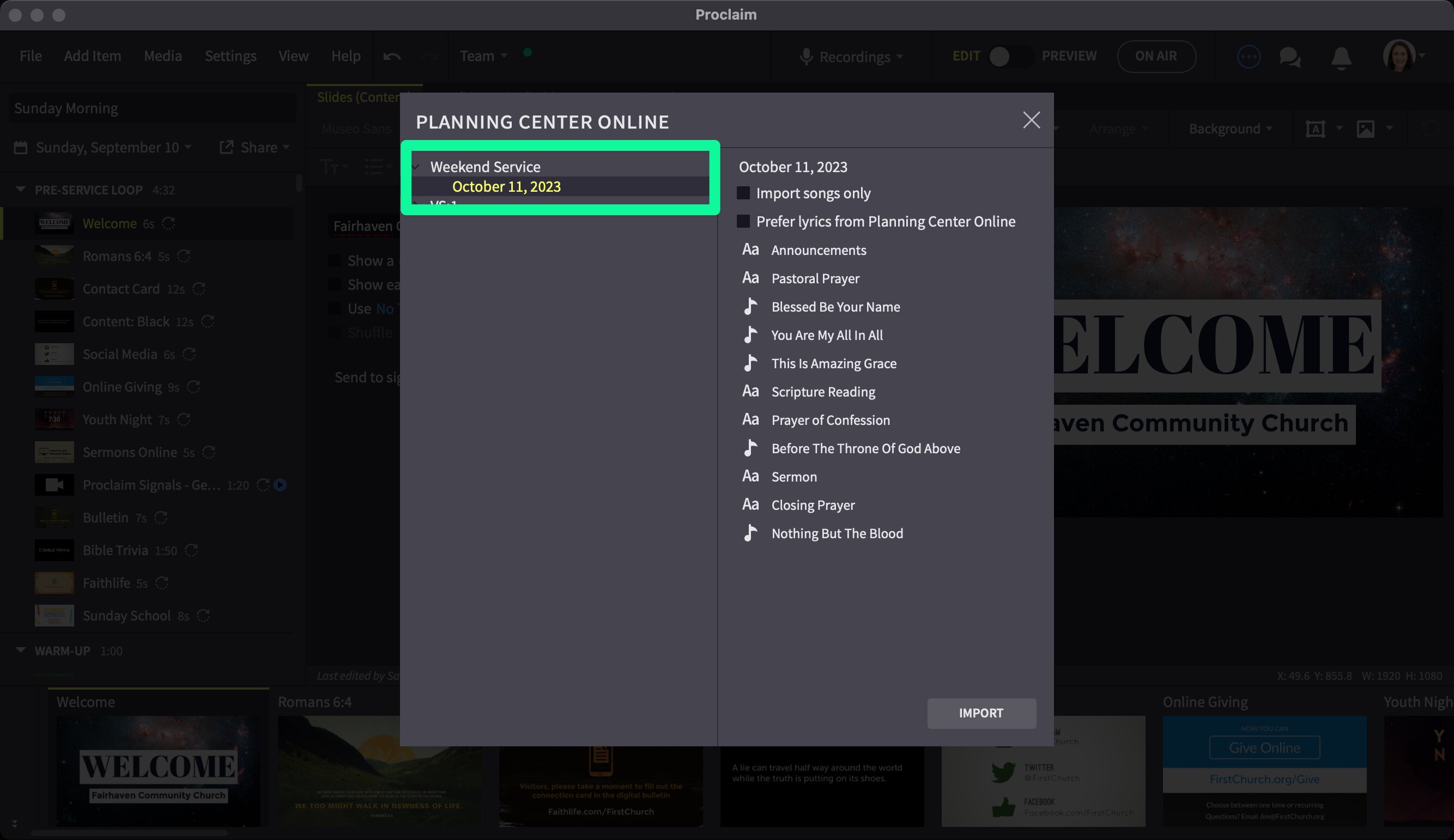 3 Make import selections.
After selecting the date, Proclaim displays the song list created in Planning Center.
If you want to import only the songs, check the box labelled Import songs only.
If you want to use lyrics from Planning Center, check the box marked Prefer lyrics from Planning Center Online.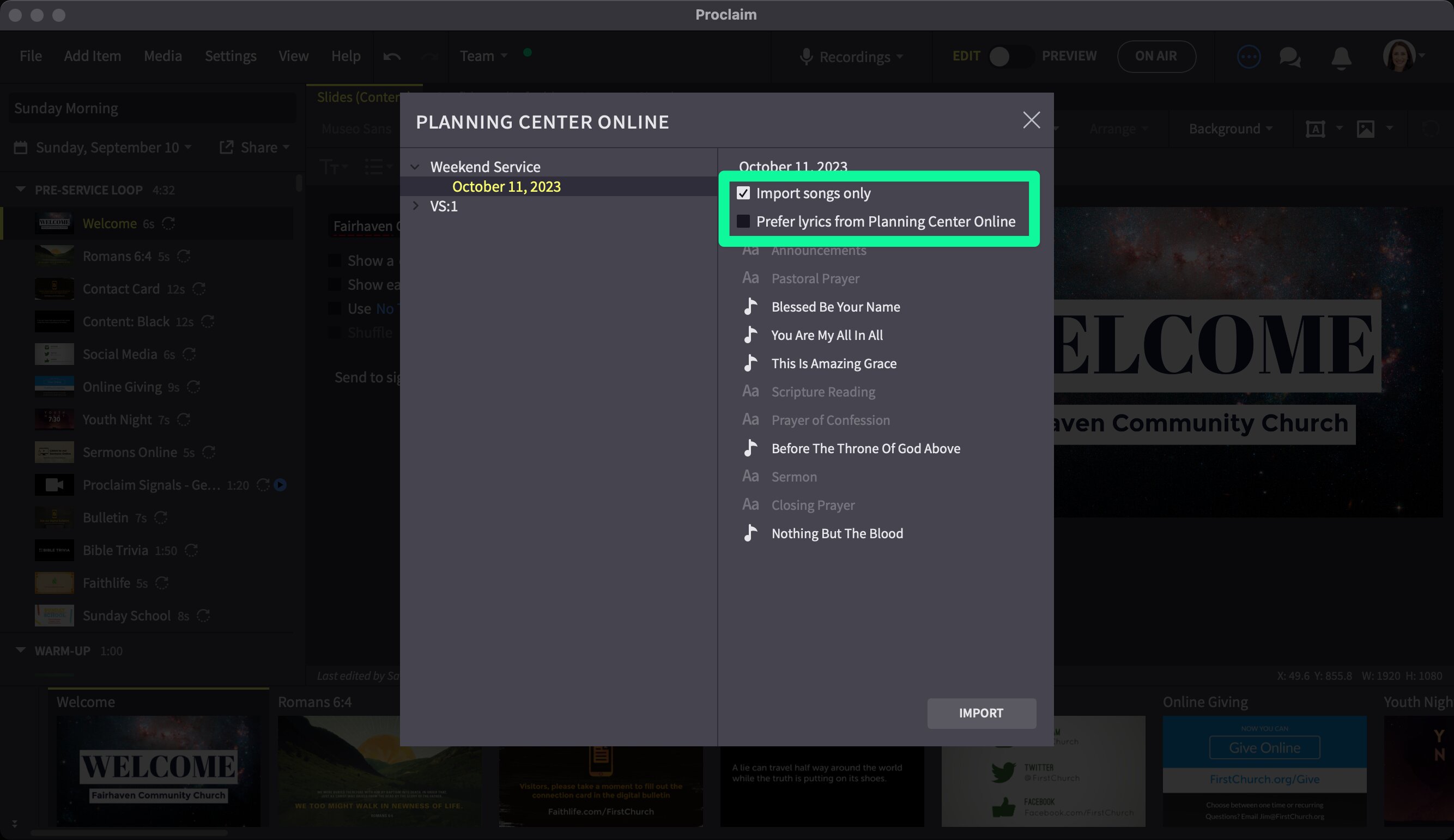 Note: Proclaim has a full database of song lyrics and will save changes you make for future presentations. If, however, you make changes to the lyrics in Planning Center, this option instructs Proclaim to prioritize the version in Planning Center.
4. Click Import.
Your service from Planning Center populates into Proclaim.