Knowing your Proclaim version helps you determine if your version is up-to-date or to submit log files to Proclaim technical support.
To see your Proclaim version:
1. Click Help and select About Proclaim.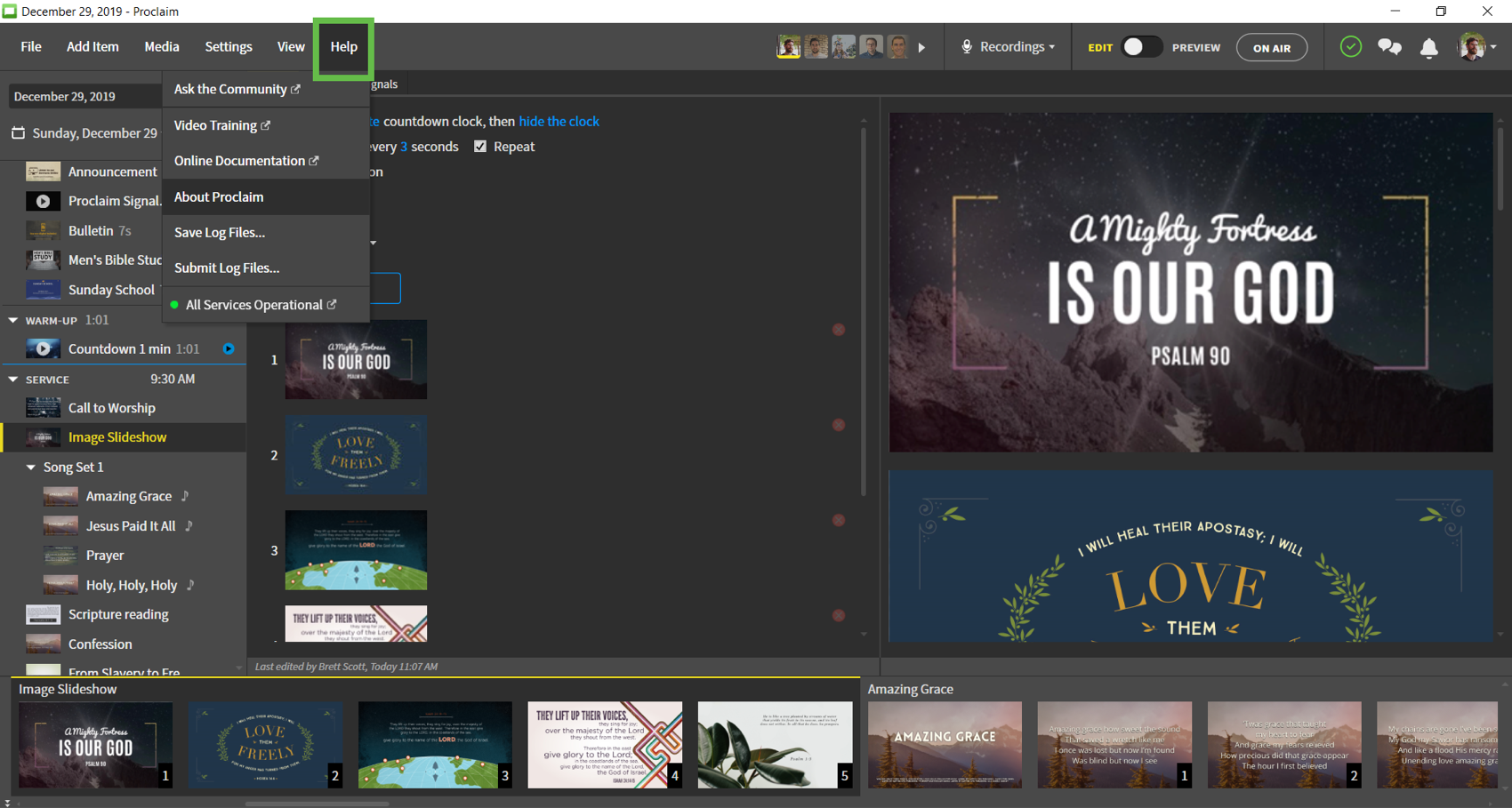 2. Your Proclaim version is displayed below About Proclaim in the pop-up panel.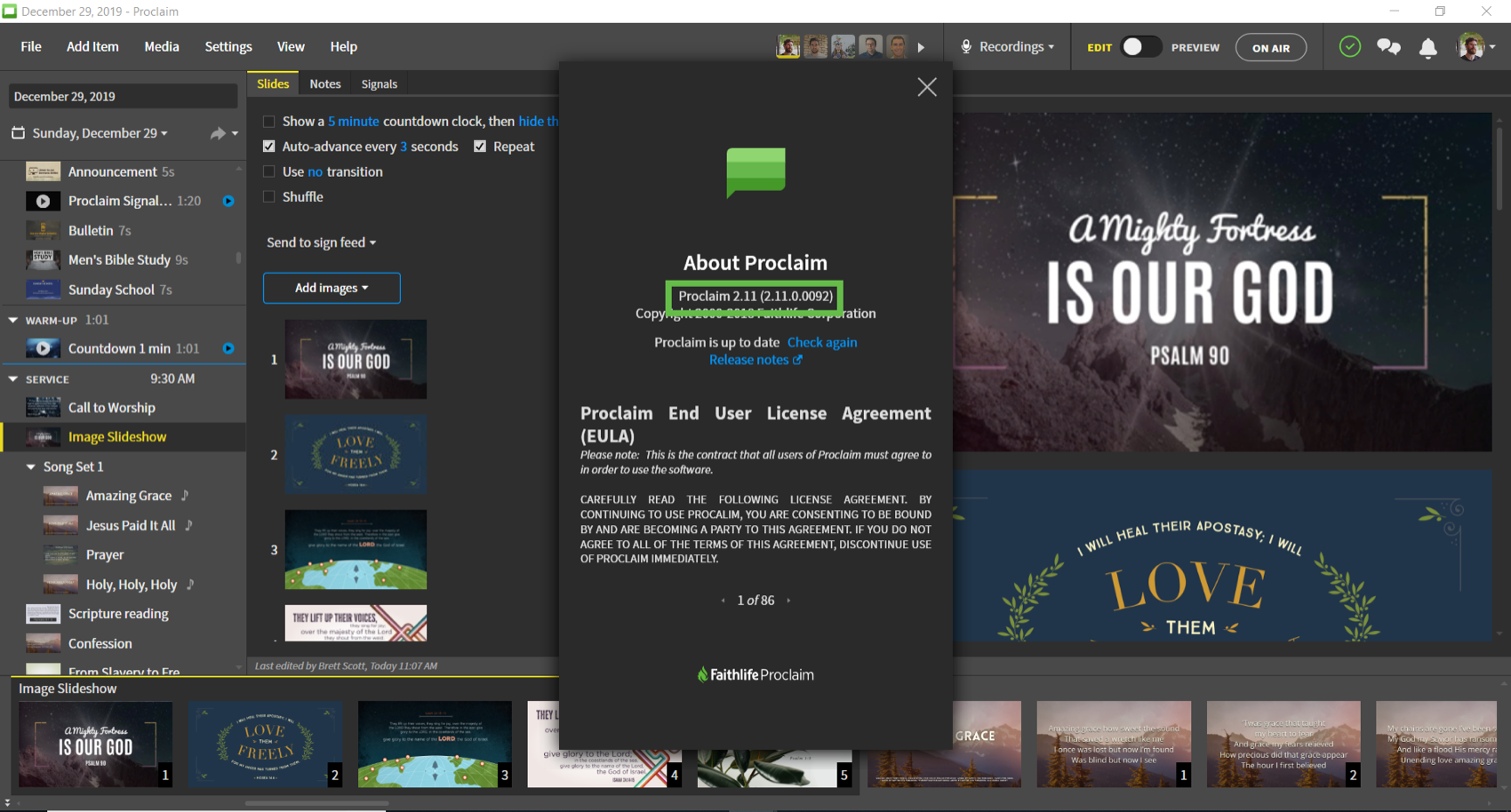 Click Release notes to view a history of Proclaim versions.
Note: If you see Update available below the Copyright notice, click Download to update to the newest Proclaim version. Learn more about updating Proclaim.
Need more help? Contact Proclaim technical support at 888–634–2038 or email us at support@Faithlife.com. You can also post to the Proclaim Group on Faithlife.com