If you use Elvanto church management software you can link your account with Proclaim and import your service plans in seconds. Follow the steps below to obtain your Elvanto Client ID and link it with Proclaim. Already know your Client ID? Proceed to the next step.
Obtaining your Elvanto Client ID
Start by signing into your Elvanto account and navigating to the user menu.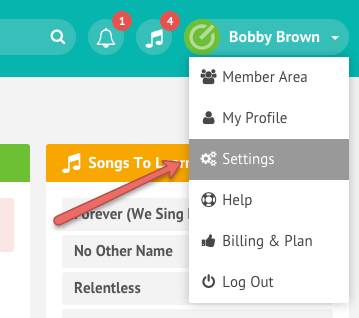 Select Settings from the list. On the settings page, locate Integrations and proceed. Find Proclaim in the list of third-party integrations and select Enable Integration.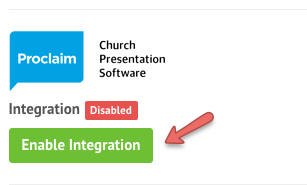 Copy the five-digit Client ID number that appears; you will need it to verify your account link in Proclaim.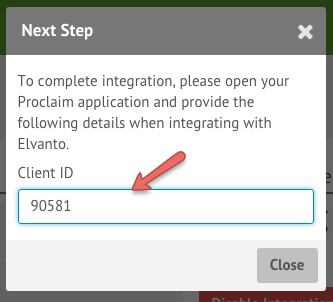 Linking your account in Proclaim
Start Proclaim and select Link your accounts... from the account menu.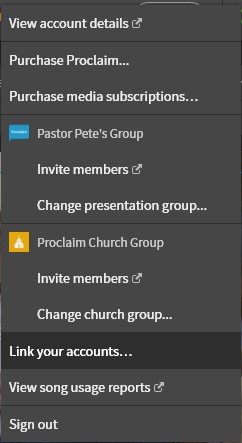 In the dialog that appears, click Enter info next to Elvanto. Follow the steps in the browser to complete the link between your accounts.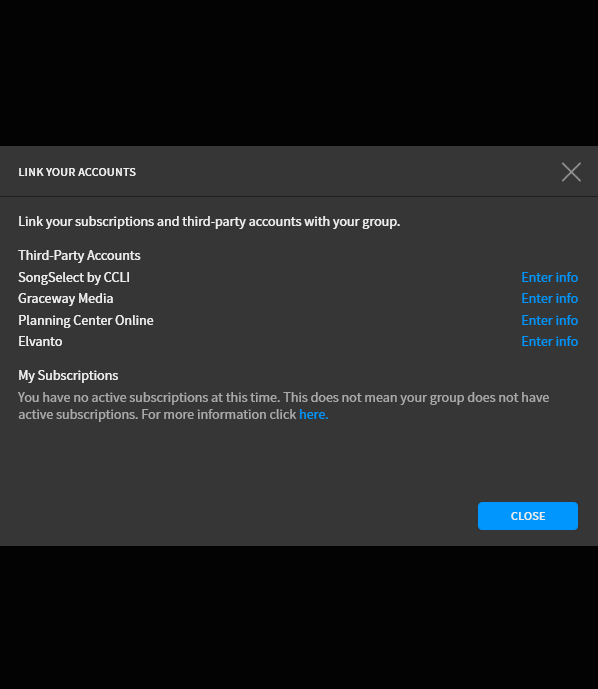 Now that your Elvanto account has been linked you can start creating Proclaim presentations from your service plans or importing service plan items into an existing presentation.
Want to learn more about Elvanto? You can visit their website for more information.