In the Audio Deck highlight all the songs that you wish to export.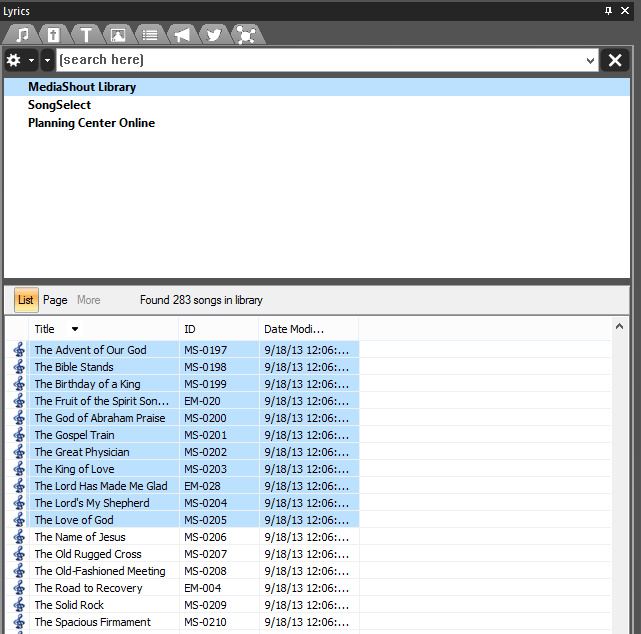 Click on the Audio Deck action menu button and choose Export Lyrics....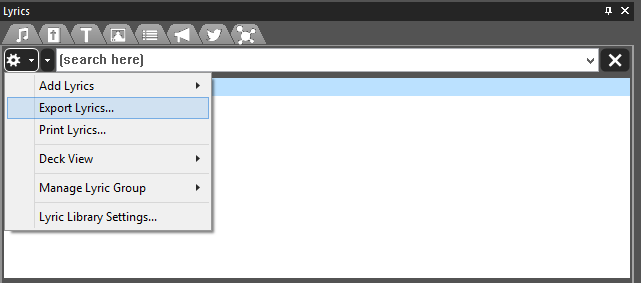 Click OK to save it to a location on the computer.
Note: once you have exported your song lyrics from Media Shout you will have to import them into Proclaim. Click here to learn how.