When working in Preview or On Air mode, Proclaim offers two options for viewing and controlling the service items in your presentation: Full view and Grid view. Grid view provides greater context for your presentation by displaying more slides than are visible in Full view.
To get started:
1. Select Grid View
To the right of your presentation name are the Full view icon

and the Grid view icon

. Click the Grid view icon to select this view.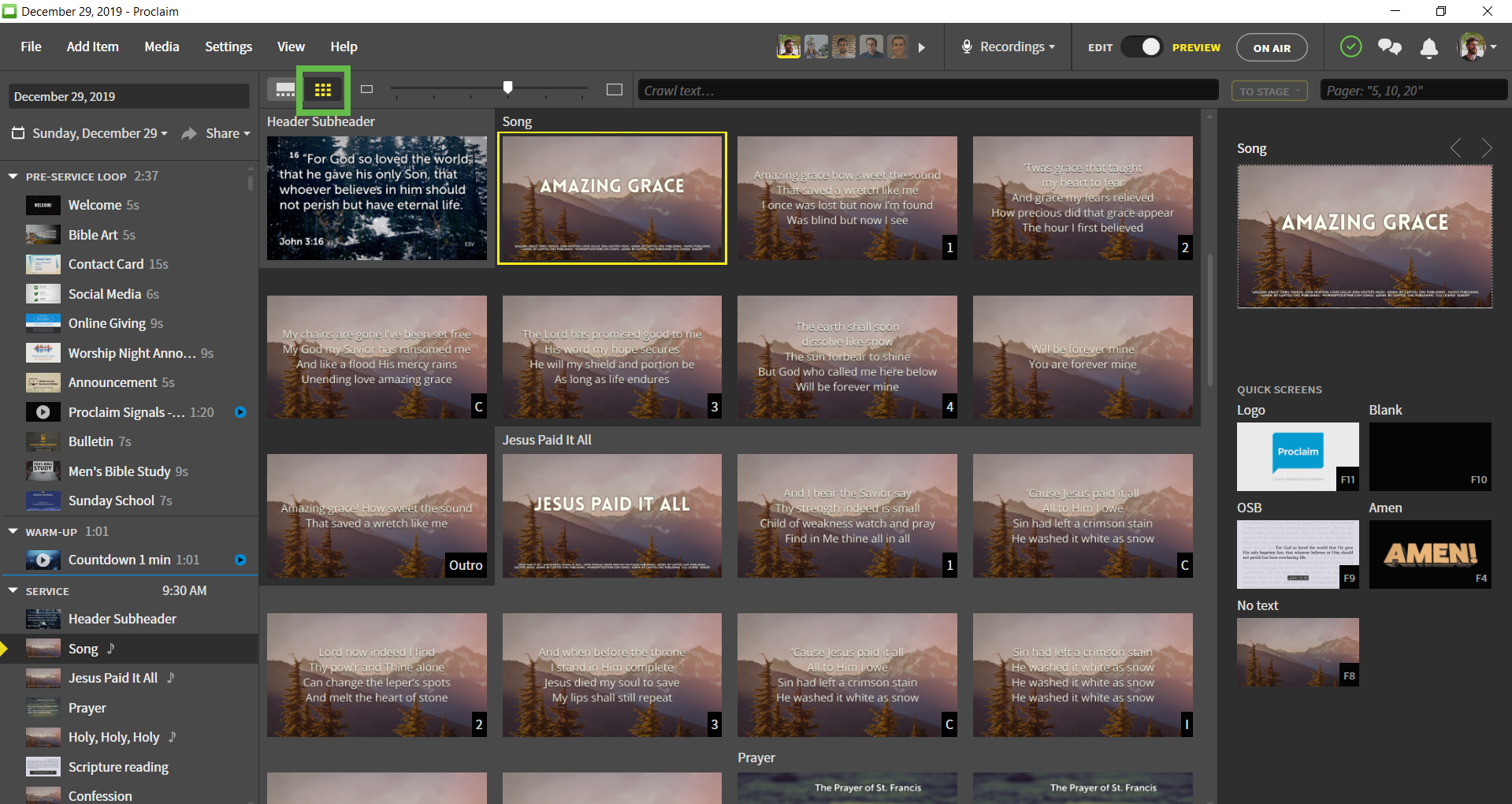 2. Adjust the Display
In Grid view, you can adjust the size and number of slides displayed on your control monitor. Click and drag the slider to the right of the view icons to your preferred setting.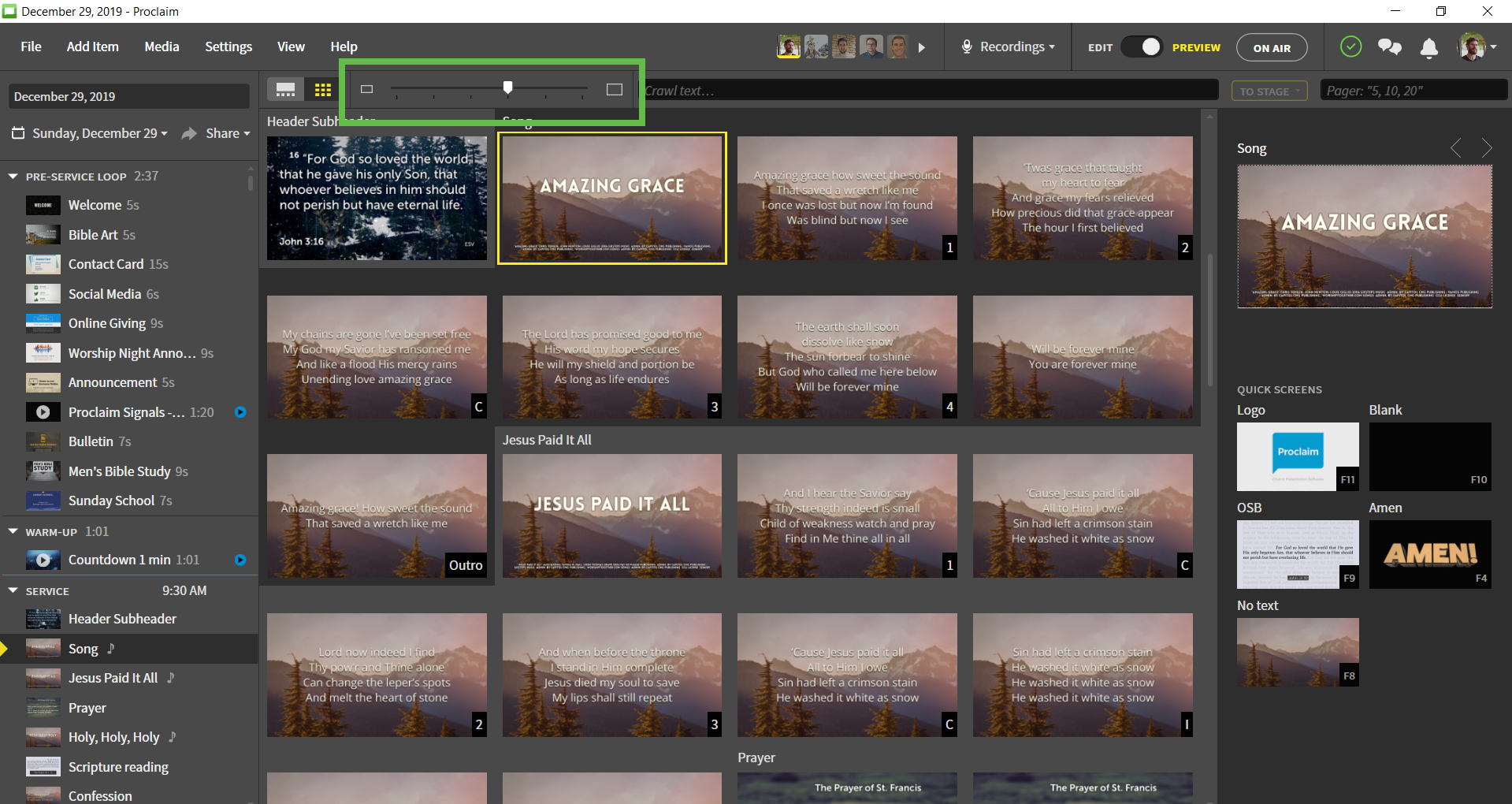 3. Control Your Presentation
To control your presentation in Grid view:
Click on the slide you want to display from the thumbnail panel.

Note: You can also control song items by tapping the letter/number on the keyboard corresponding to the letter/number in the bottom corner of a slide to jump directly to that slide. Learn more.

OR


Tap the left or right arrows in the active slide pane in the upper right corner of the window.


Note: Edit a slide by hovering over it in the Grid and click Edit in the upper left corner of the thumbnail. Learn more about editing a slide while in On Air mode.