Subscribers of Planning Center Online (PCO) and Elvanto can take advantage of the integration in Proclaim and import song lyrics along with the service plan. When you add a song using one of these linked accounts, Proclaim will automatically add it to the "My Songs" section in Proclaim. This means any formatting changes made in Proclaim will be preserved and used in future imports. 
If you no longer want the Proclaim "My Songs" version to be used during import you can remove the song from "My Songs". First, enter the title of the song into the song entry helper show below.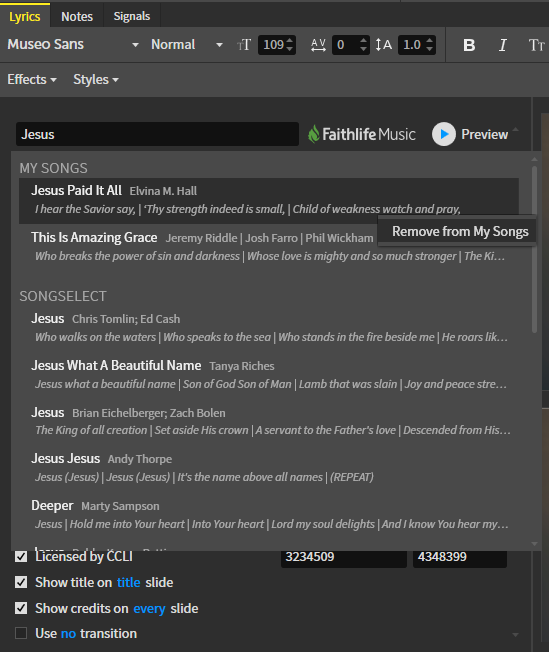 Right click on the song you wish to remove, and select Remove from My Songs. Once removed from "My Songs" fetching a song will now take the lyrics directly from the service plan during import.