Faithlife provides a podcast-enabled link so others can enjoy your sermons using their favorite podcasting app.
SKIP AHEAD TO
Locate your podcast link.
You can locate your podcast link at Logos Sermons.
Go to sermons.logos.com and sign in.
Once you're signed in, click My Sermons.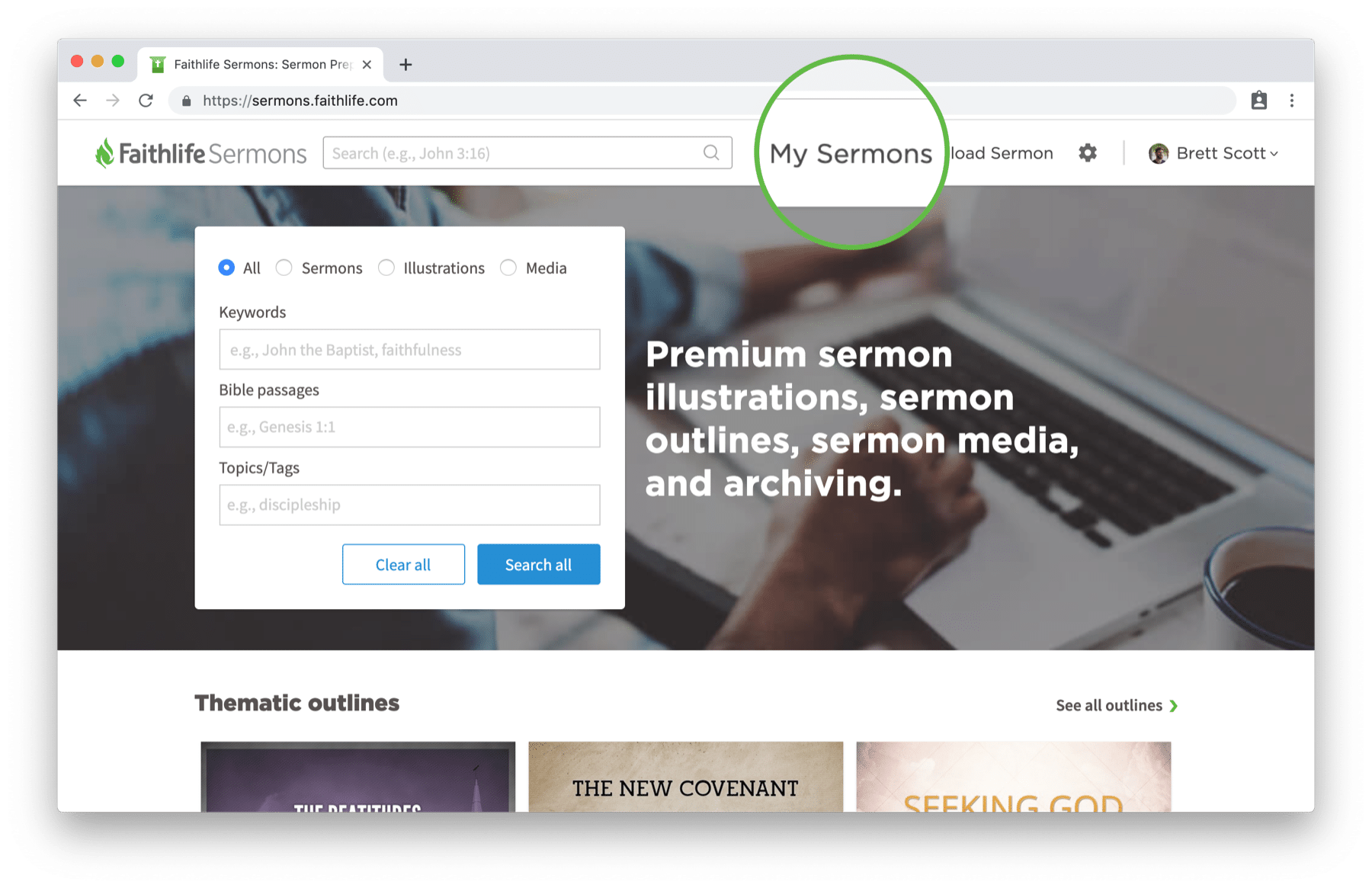 Select a recent sermon you've published.
It doesn't matter which sermon you choose as long as it shows as published by your church.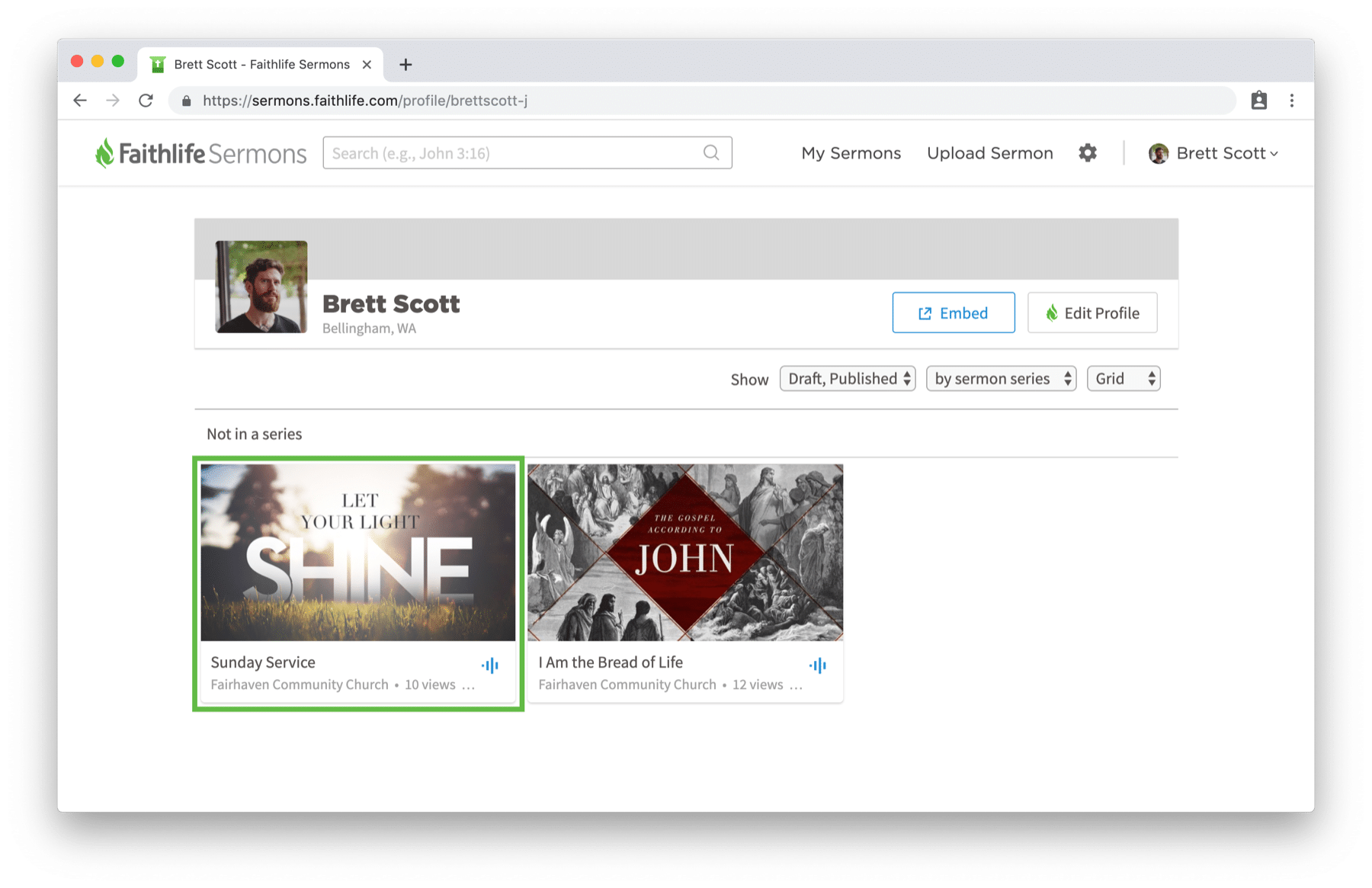 You can also navigate to a published sermon from within Proclaim. When you publish a sermon, a popup displays. Select Podcast feed to navigate to the sermon's page.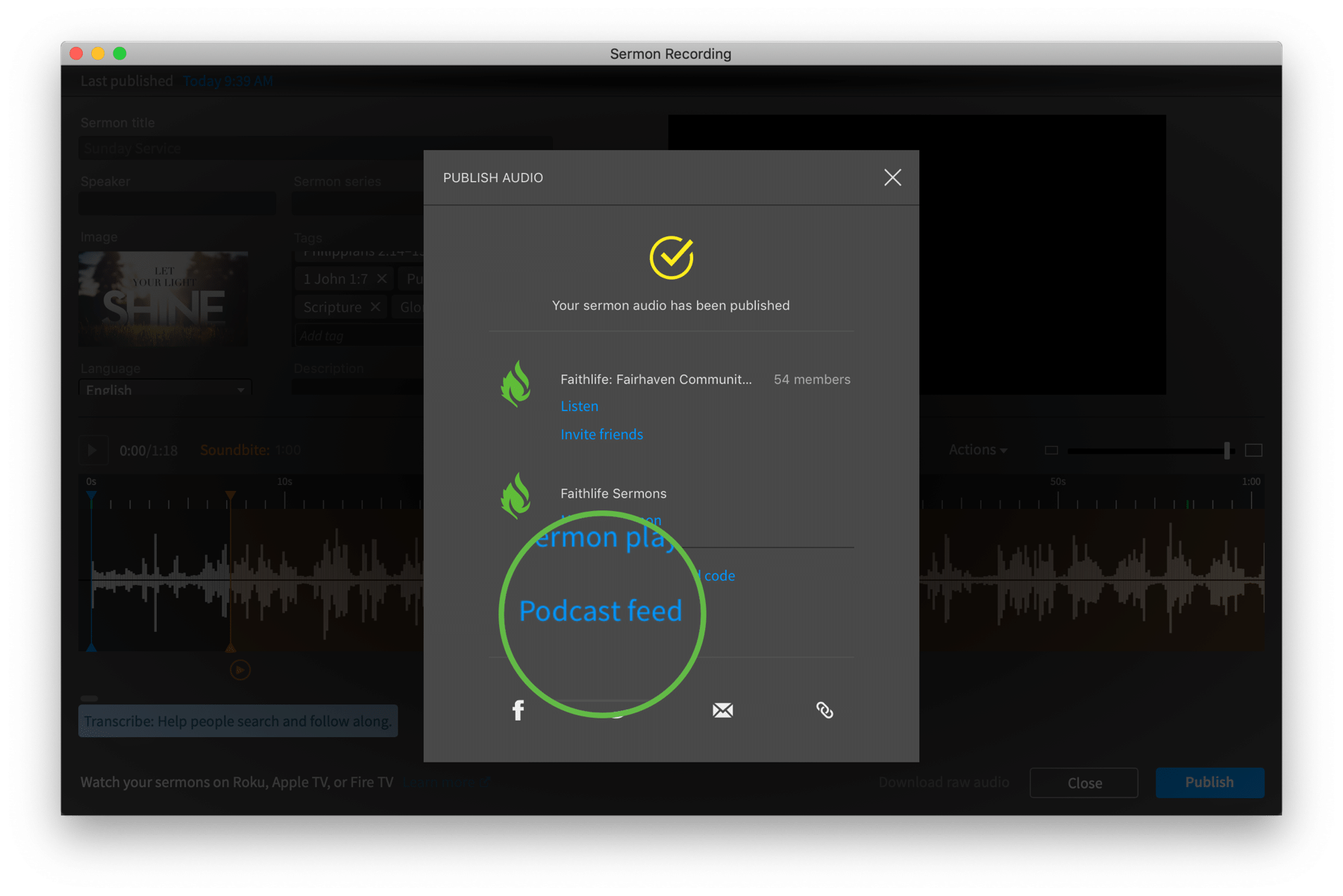 Locate the podcast feed.
Click Share.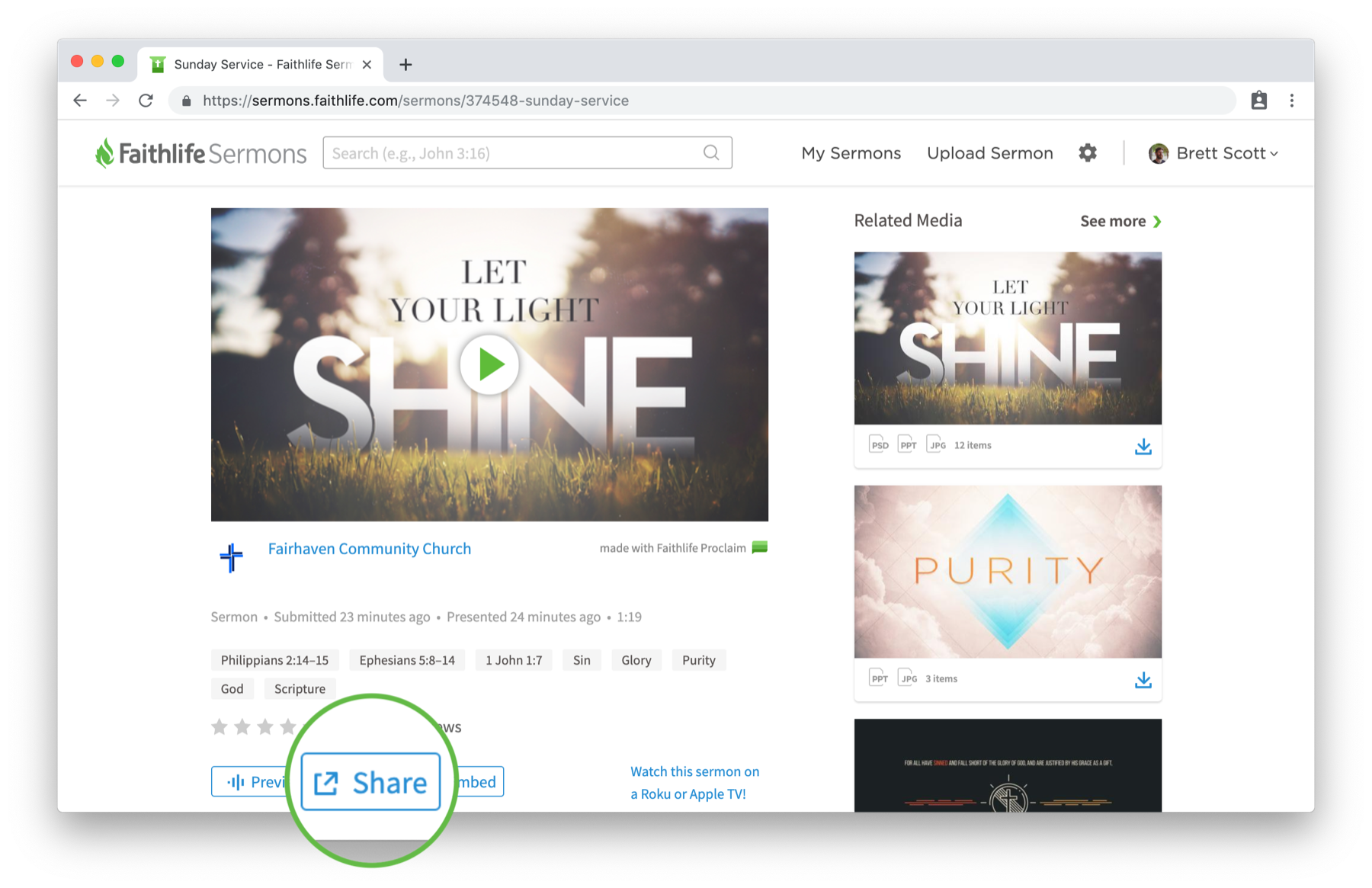 Select the Podcast tab and Copy the link.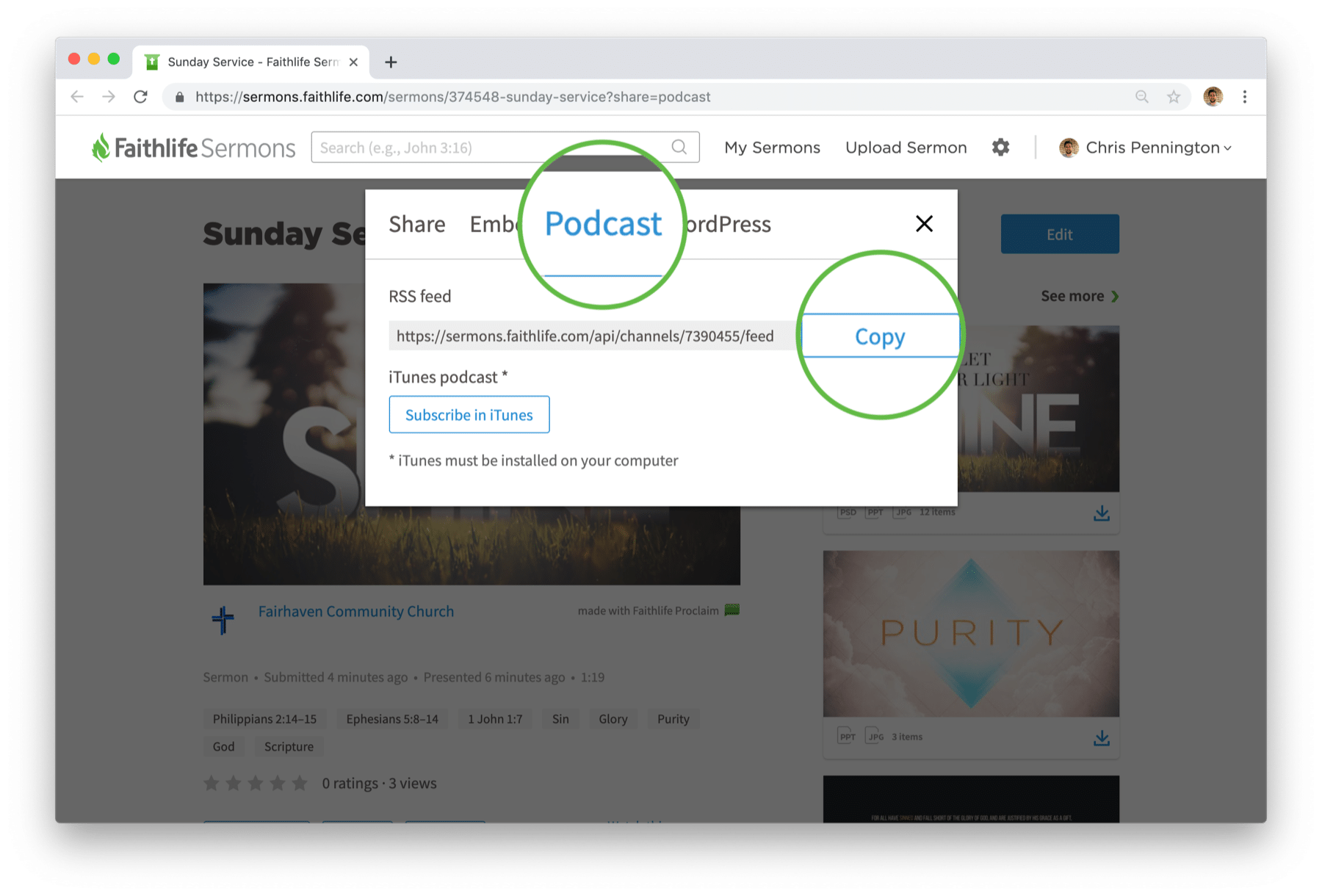 Submit your podcast link.
If you want your podcast to be publicly available in podcast players, you'll need to submit to popular podcast directories. First, ensure your podcast artwork and email are up-to-date. From Logos Sermons, select the Settings icon.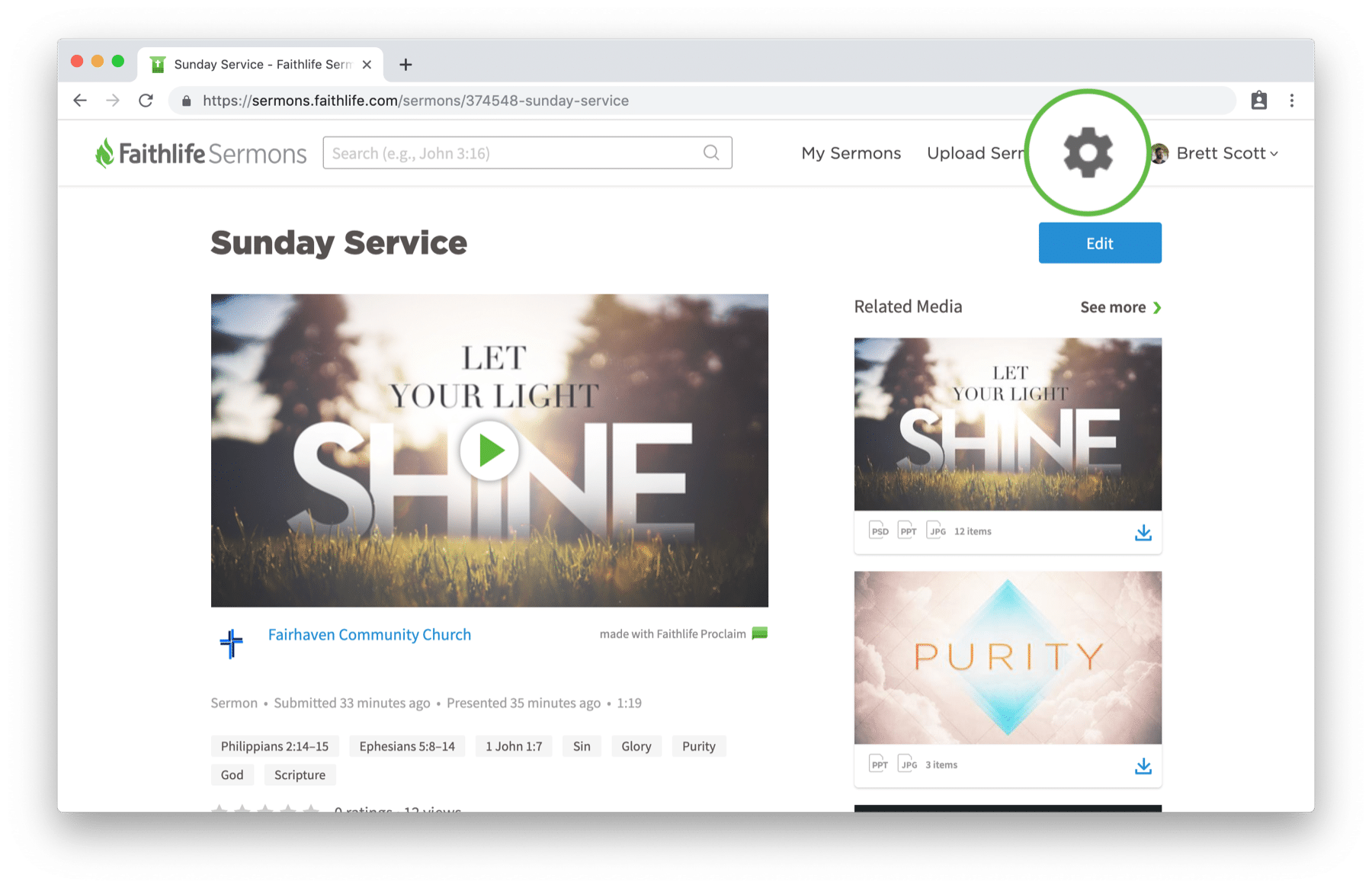 Select Change file to upload a podcast image if necessary and provide a Podcast Email. When you're done, click Save.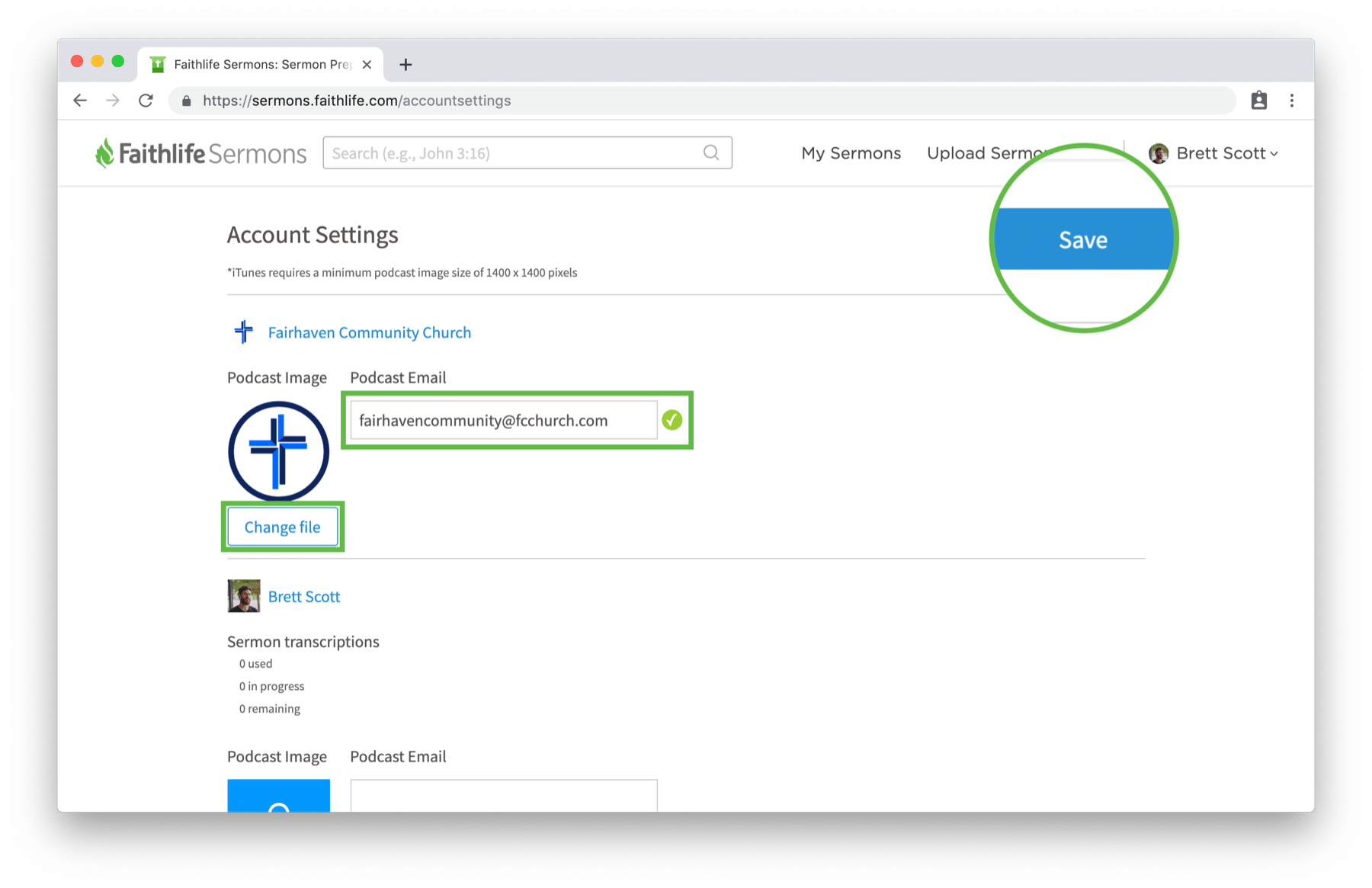 Note: Apple requires a square jpg or png file at least 1400x1400 (no larger than 3000x3000) in RGB color format (72 DPI) for your podcast artwork.
Apple Podcasts
The most popular podcast directory is Apple Podcasts. Most podcast players will allow users to subscribe to any podcasts found in the Apple Podcast directory. This means anyone will be able to search for your church in most any podcast player and subscribe to your podcast.
You can submit a podcast through Podcasts Connect. You can learn about submitting your podcast to Apple from their Podcasts Connect guide.
Other Podcast Directories
You may also want to submit your podcast to other popular directories. You can find specific help below:
Congratulations, your sermon podcast is published!
You can install Proclaim on as many computers as you need. If you need to install Proclaim on a new computer, download it here.